Ironically, Theresa May is the only Conservative who realises that the party needs reforming
The Conservative Party's origins go back to the late 17th century when the key divide was over the Church. Since then it has reinvented itself many times and we should assume it will be able to do so again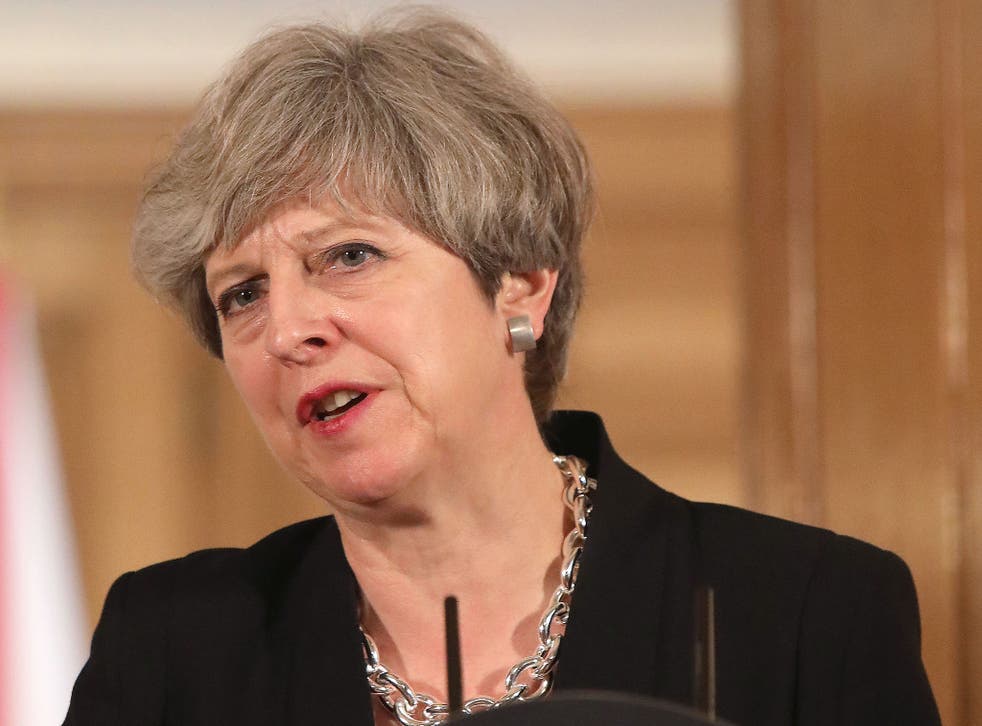 The Conservative Party is in a terrible state. This is what emerges from the Ipsos Mori analysis of how Britain voted in the 2017 election.
The party is becoming older. Ipsos Mori reports that all the swing to Labour was among the under-44-year-olds (and highest of all among 25-34s), while there was a swing to the Conservatives only among the over-55s. The 55s to 64s voted Conservative by a margin of 51 per cent to 34 per cent while for the over-65-year-olds, the margins was even greater – 61 per cent to 25 per cent. Now says Ipsos Mori, "this is the biggest age gap we have seen in elections going back to the 1970s".
Moreover in the younger age groups, the Conservatives lagged well behind. Of the 18- to 34-year-olds the party attracted only 27 per cent and only slightly more (33 per cent) among the 35- to 44-year-olds.
UK news in pictures

Show all 50
At the same time the Conservative Party is becoming more working class while the middle classes are swinging to Labour. Since the 2015 election, for instance, the Conservative share of voters defined as lower middle class has climbed from 41 per cent to 44 per cent. These are people holding supervisory or clerical or junior managerial positions.
More dramatic still are Conservative gains among skilled manual workers. The party's share of these voters has jumped from 32 per cent to 45 per cent. This is a very significant change. And in both these groups the Conservatives scored more strongly than Labour.
From these changes in the composition of the Conservative vote, there follows another major difference. As Ipsos Mori puts it, "education represents another clear divide". And what a divide it is. The Conservatives had a large 17-point lead among those with no qualifications (52 per cent compared with 35 per cent) and a smaller seven-point lead among those educated to below degree level. Among graduates, though, Labour had a 15-point lead.
Moreover, at the same time that Conservative voters became less well educated, they also became more monochrome. Whereas at the 2015 election, the Conservatives had a 23 per cent share of black and minority ethnic voters, in 2017 this fell to 19 per cent, compared with Labour on 73 per cent.
It is almost as if the Conservative Party and Labour were swapping places. And if this seems unlikely, remember that, of all places, Kensington has become a Labour seat. For, as the Ipsos Mori findings suggest, the Conservative Party no longer represents a modern, vibrant, multicultural Britain.
General Election 2017: The final results
Probably, however, this is a passing phase. The Conservative Party is, after all, our oldest political party. Its origins go back to the late 17th century when the key divide was over the Church. The Tories were in favour of hard-line Anglicanism. Since then it has reinvented itself many times and we should assume it will be able to do so again.
This time it will have to detach itself from slavish adherence to the notion that "markets know best", with its austerity, privatisation and dislike of regulations that it demonises as "red tape". Instead it will have to come forward with some persuasive ideas for the reform of capitalism.
Ironically, the Conservative who has best grasped this is Theresa May. Her 2017 manifesto – and it was very much her document – stated that "we believe in the good that government can do". It urged that "government can and should be a force for good – and its power should be put squarely at the service of this country's working people". And it went on: "If we are going to keep our economy strong as the world changes, we will need government to play an active role, leading a modern industrial strategy to make the most of Britain's strengths and take advantage of new opportunities – bringing secure, well-paid jobs to the whole of the country".
This manifesto, however, is now a dead letter. The Prime Minister's poor conduct of the election itself, her failure to secure a clear majority and her handling of the Grenfell Tower disaster leaves her in a weak position but without an obvious successor. As I said, the Conservative Party is in a terrible state. For the time being, at least.
Register for free to continue reading
Registration is a free and easy way to support our truly independent journalism
By registering, you will also enjoy limited access to Premium articles, exclusive newsletters, commenting, and virtual events with our leading journalists
Already have an account? sign in
Join our new commenting forum
Join thought-provoking conversations, follow other Independent readers and see their replies