I warned the Home Office about far-right terrorism years ago – but they ignored me until Darren Osborne's conviction
Following the Charlie Hebdo massacre I personally warned officials at the Home Office that I sensed a changing mood among Britain's far-right activists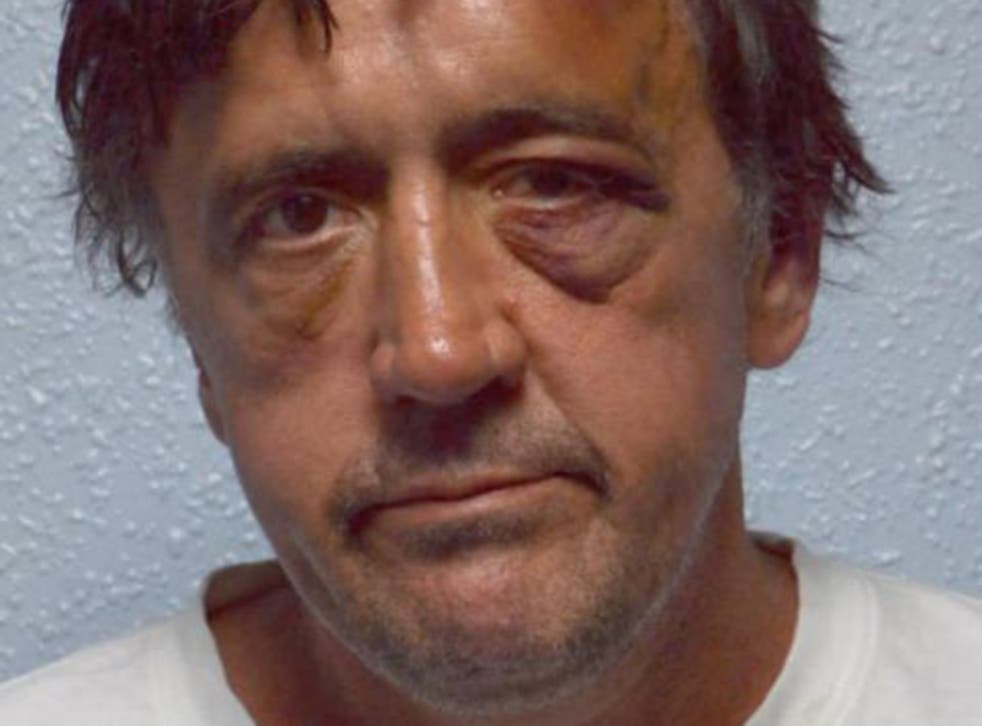 An elite Whitehall counter-terrorism unit is reported to have launched a review into the threat posed by Britain's extreme far-right. This follows Darren Osborne's conviction of murder and attempted murder, after he drove a van into a crowd of Muslims near a mosque in Finsbury Park, north London, killing one and injuring 12.
According to reports, the Joint Terrorism Analysis Centre is now reviewing the national security threat posed by the far-right. It will be "assessing how determined they are to kill, how able they are to murder, what their motivations are, and how they spread their propaganda and get recruits".
Clearly this move is welcomed, but the question must be asked: why has it taken the authorities so long to wake up to the far-right threat?
As far back as 1993, the anti-fascist organisation Searchlight gave evidence to the Home Affairs Select Committee about the terrorist ideology being imported via US neo-Nazis and white supremacists who viewed "the system" as being Jewish-controlled and a legitimate target.
Will Browning and Paul David "Charlie" Sargent were in 1997 convicted for publishing an edition of a racist magazine (linked to the violent neo-Nazi gang Combat 18) which openly advocated terrorism and murder. Then, as now, the authorities decided to ignore terrorist legislation, charging both men under the Race Relations Act.
Police bodycam video shows Darren Osborne in the moments after the Finsbury Park attack
Between 1999, when neo-Nazi bomber David Copeland set off three nail bombs in London, and 2016, Hope not Hate estimates about 50 far-right sympathisers have been convicted of terrorism or related offences. This includes people caught in the possession of ricin, bomb-making equipment and guns.
In the summer of 2016, Thomas Mair, a man with a long obsession with Nazism, shot and killed the Batley and Spen MP Jo Cox. In 2017, we believe around 22 far-right activists have been arrested under terror or related charges.
In January 2015, 26-year-old Zack Davies, who was linked to the now-banned National Action, decided to exact revenge for the murder of off-duty soldier Lee Rigby by two jihadi extremists. He savagely attacked a Sikh dentist with a machete in a supermarket in Mold, north Wales. He believed his target was a Muslim.
Despite his clear Nazi sympathies as a member of a far-right group, and desire to revenge an Islamist extremist-inspired murder, Davies was not charged with terrorism.
And yet none of this seems to have triggered any alarm or review. The very fact that I have to write "related offences" should offer a clue to the problem. Rarely are far-right terrorists actually charged with terrorism. Now Darren Osborne has been convicted of murder, but not of any terrorism offence.
The second obstacle presented by the authorities is their failure to classify the growing anti-Muslim groups in the UK as "far-right".
For the first two years of the English Defence League's (EDL) existence, the National Domestic Extremism Unit refused to list it as a far-right group, which meant police forces dealt with it quite differently. This was despite the racist thuggery and vile anti-Muslim chanting of the EDL. This was also despite dozens of its followers being convicted for violence and racism, including two men in Stoke-on-Trent who were convicted of trying to burn down a mosque.
It was only after the Norwegian Anders Breivik, who shared many of the EDL's anti-Muslim views, killed 77 people in Norway in 2011 that the attitude began to change.
Finsbury Park attack

Show all 14
The Government's 2015 Counter-Extremism Strategy document listed National Action and the almost defunct Blood and Honour skinhead network as two neo-Nazi groups which posed a threat, but there was no mention of any anti-Muslim groups or activists.
In January 2015, days after the Charlie Hebdo massacre in France (leading to 12 deaths and 11 people injured), I personally warned officials at the Home Office that I sensed a changing mood among Britain's far-right activists. For some on the far-right it was a sense of resigned inevitability; for others it was the moment they had been waiting for. There was hardly anyone on Britain's far-right who did not believe that civil war was coming.
I told officials, who had asked my opinion about the fall-out in Britain from the French murders, that in my 27 years of fighting fascism I had not experienced a mood like it.
Six months later, anti-Muslim activists Stephen Lennon (aka Tommy Robinson) and Anne Marie Waters (who tried and failed to win the Ukip leadership), had hoped to put on a Muhammad cartoon exhibition in London in an attempt to incite a reaction from Muslims.
The failure to understand the dangers of online far-right rhetoric is the third crucial shortcoming of the police's approach. Just as we argued 25 years ago that Combat 18's propaganda inspired violence, so too will online hate have an impact. "Cause and effect", I remember writing back then. I can just as easily write the same words now.
In the immediate aftermath of the Westminster Bridge terrorist attack last year, the police triumphantly boasted that their disruption tactics in entangling Britain First in court action and the banning of National Action at the end of 2016, had helped ensure that far-right groups were not able to capitalise on the terrorist attack.
While that may be so, it ignored the threat from online propaganda. As Hope not Hate has repeatedly pointed out, the most mentioned person on Twitter in the UK in the 24 hours that followed the attack was Paul Joseph Watson, the anti-Muslim London-based editor of the US conspiracy website InfoWars. A video, made by Stephen Lennon at the scene of the attack, was watched millions of times in just 72 hours.
Our 2017 Fear and Hope report, a study of attitudes in today's England, found that the attitude of 42 per cent of people towards Muslims had worsened as a result of terrorist attacks and 52 per cent thought that Islam posed a threat to the West. With the social media accounts of Lennon, Watson and Waters spiking with each terrorist attack, hundreds of thousands of Britons saw the poison that was being spewed out online.
Darren Osborne's case highlights how far-right and Islamophobic rhetoric can radicalise people online. The Government needs to be as robust against online anti-Muslim hate as it is against jihadist propaganda.
The far-right threat is growing as it is changing. While I welcome the Joint Terrorism Analysis Centre's decision to examine the threat, it is important that the authorities don't just focus on those who might kill, but also do something about the peddlers of hate who whip up fear. Darren Osborne might have driven the van into a group of Muslims outside a mosque in Finsbury Park, but it was the voice of others which helped shape his mind.
Nick Lowles is chief executive of Hope not Hate.
Join our new commenting forum
Join thought-provoking conversations, follow other Independent readers and see their replies