Rising tension between North Korea and the US is just what Trump needs to distract attention from conflict at home
Politicians can find that their reputations are made – or dismantled – by sending troops into battle. Just look at Tony Blair and Margaret Thatcher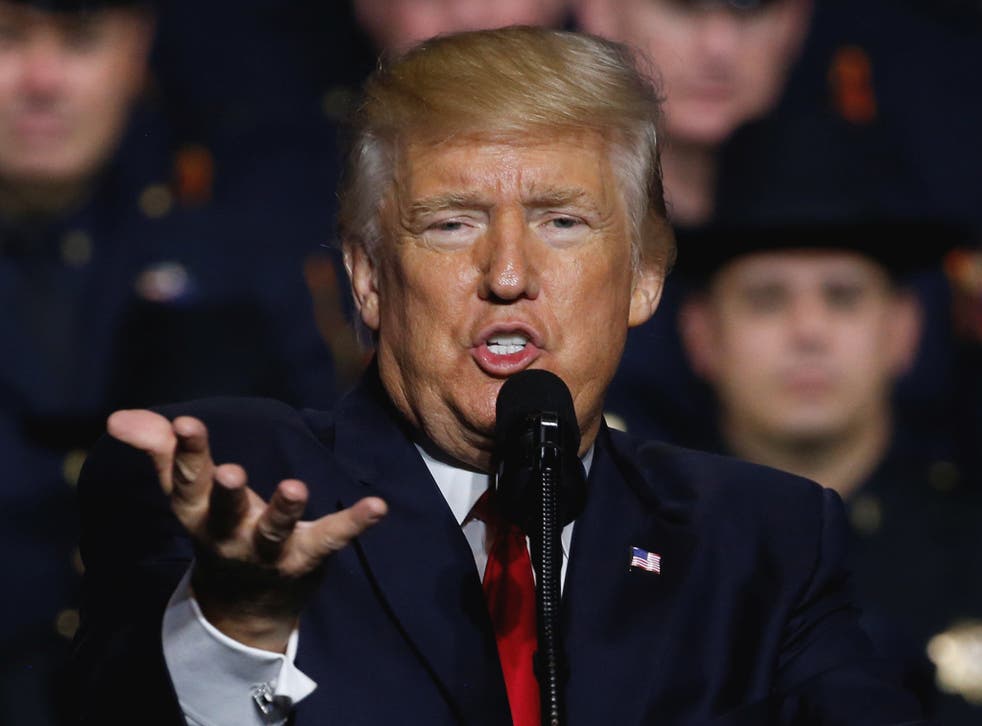 War. What is it good for? Well, that rather depends who you ask. And on the 100th anniversary of the Battle of Passchendaele it is tempting to think that Edwin Starr got it right with his answer: "absolutely nothing".
Yet not everybody would agree.
There are, after all, such things as just wars, with the Second World War perhaps the most obvious example in the recent past. Fighting against Nazism – and for that matter expansionist Japanese militarism in the Far East – was not only ethically acceptable, it was a moral imperative.
Sometimes, wars can also be *good* for particular individuals. Soldiers who fight well and honourably might advance careers – it is their job after all. More dubiously, businesses take advantage of conflict in all sorts of ways. If you're an arms trader, war and the fear of war are very good indeed.
Was the Second World War Britain's finest hour?

Show all 21
Politicians too can find that their reputations are made – or dismantled – by sending troops into battle. Just ask Tony Blair, who for many will be remembered for little more than taking the UK into war in Iraq on what turned out to be a false premise.
By contrast, Margaret Thatcher's first term as Prime Minister was turned around by the successful retaking of the Falkland Islands from Argentinian invaders. That the conflict tapped into widespread, patriotic outrage in the UK meant that its declaration had considerable support. The fact that it was concluded inside three months with the Argentinians' surrender ensured that there was no time for doubts to set in – despite the loss of 255 British personnel.
Thatcher, whose leadership of the Conservative Party and the country had been under extraordinary pressure in early 1982, found herself heralded for her decisive intervention (despite the fact that it was arguably her earlier reluctance to boost the Falklands' defences which had encouraged Argentina's military junta to launch an invasion). The Prime Minister's poll ratings leapt and in 1983 she won a thumping majority in the general election.
All of which brings us to North Korea and Donald Trump.
Despite his protestations to the contrary, the American President is hardly having a great time of things at home. The allegations of Russian interference in his election win just won't go away. His desperate efforts to repeal Obamacare have been stymied. No bricks have yet been laid in his mooted Mexican border wall. He is widely pilloried in the American media. He gave a frankly bonkers speech to some boy scouts. And his White House staff, when they aren't being sidelined or forced out, are vying to compete with their boss's bullish hectoring of any critics who dare to raise an eyebrow, let alone a concern.
How to distract a nation then? Well, what about a little bit of military posturing in a far-flung place.
In Kim Jong-un, Trump has a match in the trash-talking stakes. He also has a convenient baddie whom no American is likely to have any sympathy for. After all, the North Korean leader takes great glee in telling the world that his forces now have the ability to reach any part of the United States with their ballistic missiles, after a surprise test launch on Friday evening. Factor in the ever-growing concern at Pyongyang's nuclear capabilities and it would hardly be unreasonable to conclude that America should simply ignore the problem.
Still, Trump was quick off the mark over the weekend, ordering further trials of the THAAD missile interception system which the US has started to install in South Korea. B-1 bombers also took part in exercises over the Korean Peninsula. And in a tweet raging against China for having apparently done "NOTHING for us with North Korea, just talk", the US president went on to note: "We will no longer allow this to continue".
North Korean missile 'can hit US mainland' says Kim Jong Un
America's ambassador to the UN, Nikki Haley, indicated that the United States saw no purpose in calling for a Security Council meeting over the latest North Korea tests. Meanwhile, General Terrence O'Shaughnessy, commander of America's Pacific Air Forces, said the US was ready to unleash "rapid, lethal and overwhelming force" against Pyongyang "if called upon". Japan's Prime Minister, Shinzo Abe, told reporters that Donald Trump had assured him of America's ongoing commitment to take "all necessary measures to protect its allies".
It is hard to know whether American rhetoric will ever give way to military action. Plainly there is a very considerable danger that a preemptive strike by US forces would give way to a much wider regional conflagration; including probably an attack by Kim's forces on South Korea. The consequences of all-out war in the area would be devastating, which is why diplomacy must – in any rational analysis – continue to take precedence.
Yet from the comfort of the Oval Office, one man might be looking at his dismal approval ratings and wondering how on earth he can turn them around. And he might hum a little tune from the past, along with a new answer of his own.
Register for free to continue reading
Registration is a free and easy way to support our truly independent journalism
By registering, you will also enjoy limited access to Premium articles, exclusive newsletters, commenting, and virtual events with our leading journalists
Already have an account? sign in
Join our new commenting forum
Join thought-provoking conversations, follow other Independent readers and see their replies