I asked for help from British judges when I was detained in Dubai – they ignored me. Is it because many of them work in the UAE?
Even when I wrote that I was commencing a hunger strike, there was no recognition at all. Instead my torture continued, leaving me with fractured bones, teeth and eye damage and with severe post traumatic stress disorder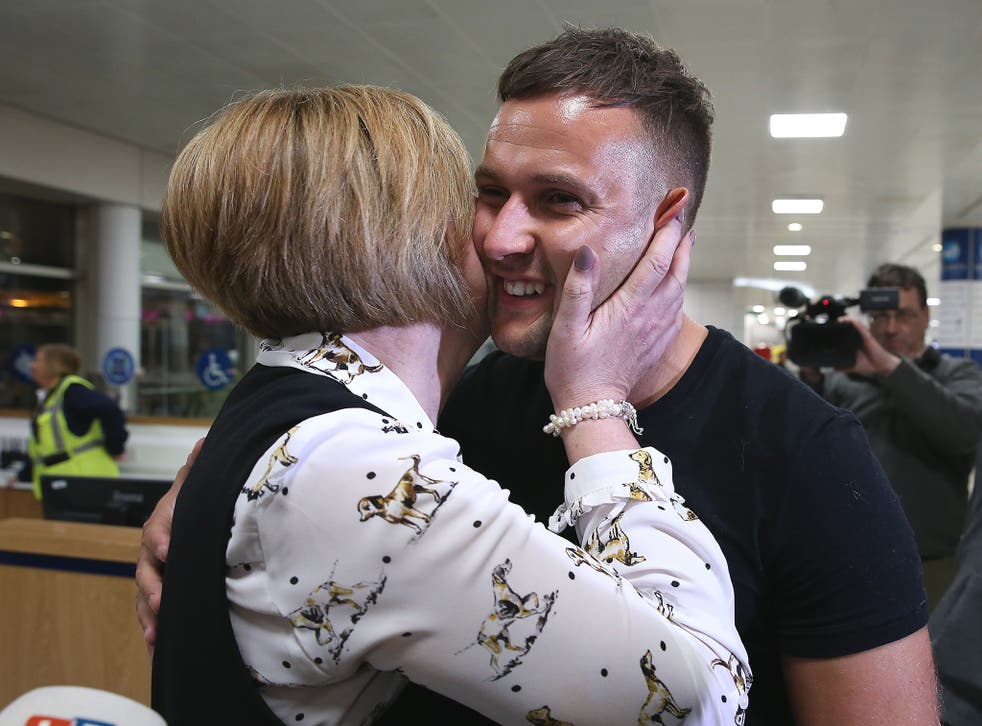 Dubai's nightmarish legal system has come under intense scrutiny in recent weeks. Alongside the experience of Jamie Harron, the Brit sentenced to three months for touching a man's hip in a bar, is my own experience of being tortured while being held in a Dubai jail. It was an ordeal so traumatic that Scotland Yard this week opened an inquiry into my case.
Dubai's overarching legal system is rampant with corruption, bribery and nepotism, and it is one that discriminates against foreigners, especially westerners.
My own case started with a commercial dispute between two businesses, the fall-out of a deal gone sour. However, after I flew to Dubai for what I thought was a meeting to resolve outstanding issues with my former employer – an investment bank in Bahrain – I was arrested and taken to the Bur Dubai police station, for breach of employer trust and "Twitter slander". During the first eight months I was locked up, nobody came to see me, or question me, in relation to any criminal charge, and during my 22-month incarceration I was tasered, beaten and raped.
My assumption was that I would find protection from the "respected" judges at the Difc, the independent English language common law judiciary based in the Dubai International Financial Centre, which deals with national and international commercial disputes. Even though I had been jailed by a federal court, I knew that a number of the UK's most senior judges have been lured to Dubai to work at the Difc and, as anyone there knows, they wield considerable authority in the arena of local and international civil and commercial litigation.
Jamie Harron returns to UK after four months imprisoned in Dubai: "I'm in total shock"
I wrote to the Difc court on many occasions, providing graphic details of the abuse I was suffering while waiting for them to hear my case, and telling how police and officials were trampling over the legal process. After all, it is a matter of national and international law, as well as a moral imperative, that if a judge is presented with allegations of ill-treatment in custody, there is an obligation to investigate. My complaints, however, fell on deaf ears and I was completely ignored.
When it comes to sections of the UAE legal system, the UK courts have adopted a clear position. Since the 2010 trial of Mohammed Lodhi, a businessman who spent a decade resisting extradition on drug charges to the UAE, not a single individual has been extradited to the Emirates from the UK. This is principally on the risk of torture but also over concerns as to the fair trial considerations and the lack of independence and impartiality of the federal judiciary. Two senior judges ruled that there was a real risk that Lodhi would have been tortured or subjected to inhuman or degrading treatment had he been extradited as requested.
This was an example of the UK High Court taking a moral and legal stand against the UAE legal system. Yet past English High Court judges appointed to prominent – and lucrative – roles in the UAE have remained curiously silent.
Sadly, the handling of my own case and many others suggests that the reservations expressed by the UK courts are well-founded. While I was being tortured and abused in Dubai in 2015, I contacted the Difc directly on numerous occasions, giving lengthy and honest accounts of what was happening to me and others. I also wrote to numerous police officers and police medical staff. I told the Difc that I was in constant pain from being physically and mentally abused.
World news in pictures

Show all 50
Sitting on the dirty concrete floor of my cell in 45-degree heat, I also appealed to the Difc to carry out a court inspection of my prison, drawing their attention to the human rights abuses I had witnessed; arbitrary arrests, police guard brutality, corruption, use of electric shocks, beatings, rape, poor sanitary conditions and overcrowding. At one point, having run out of paper, I continued my correspondence on the back of food wrappers. I couldn't imagine that the Difc Courts, and respected judges, could simply ignore what was a clear breach of basic human rights.
For months, however, my letters went unanswered, and my complaints have still not been addressed. Even when I wrote later that I was commencing a hunger strike, there was no recognition at all. Instead my torture continued, leaving me with fractured bones, teeth and eye damage and with severe post traumatic stress disorder.
And therein lies the problem. An inherently flawed system propped up by those who, in my opinion, should know better than support it.
Copies of my letters to the Difc now form part of my evidence to Scotland Yard, whose war crimes unit confirmed on Monday they had opened preliminary inquiries into my case. I have also sent detailed correspondence to the Foreign and Commonwealth Office, and to the High Court of Justice.
My case is by no means isolated. While the Difc builds a reputation for being modern and progressive, setting its sights on becoming a global hub for business disputes resolution, case participants continue to be victimised by other agencies within the broader legal and policing system. The Difc failed to respond to my warnings about conditions in UAE jails not just once, but repeatedly.
The lack of action by the courts has allowed a system of abuse to continue and impunity to prevail. I would also argue that it does a serious injustice to the UK judiciary, one of the most respected and independent legal systems in the world, that our judges are providing legitimacy to a fundamentally flawed system.
In the UK, responsibility for investigating any conflicts of interest should fall to the Appointments Commission for England and Wales, the independent commission that select candidates for judicial office, or the Lord Chancellor's Department, and I urge both to review my case. For there to be any real progress, the UK authorities should fundamentally review the appointment of judges to the UAE Courts.
Likewise, if the Difc wants to deliver judicial excellence in Dubai and instil faith in the legal system, then surely it is also in their interests to launch an inquiry into the handling of my case, and make their findings public.
Although I was only convicted of breach of trust and acquitted of all other charges, ongoing cases of rough justice in Dubai mean that I will continue to fight to raise awareness of what's happening, and campaign for others. The chance of a fair trial in the UAE, at least for a foreigner, is very slim. If a UAE business wants you imprisoned, you will be imprisoned. Not because you committed an offence, but because the system is set up – top to bottom – to protect those in power. Should any judge ever buck the trend, you probably won't see their name at Difc again.
---------------------------------------------------
Difc has responded with the following statement:
In the light of media interest in David Haigh, Dubai International Financial Centre (Difc) Courts would like to restate the facts available on the public record. For purposes of accuracy, we note that criminal proceedings and David Haigh's incarceration from his arrest in May 2014 to his release in March 2016, come under the jurisdiction of Dubai Courts, whilst civil and commercial proceedings come under the jurisdiction of Difc Courts. The public record shows that there are two completed cases concerning David Haigh under the jurisdiction of Dubai Courts, and two ongoing cases under Difc Courts:
Dubai Courts: criminal proceedings
· David Haigh was convicted under UAE Penal Code Article 404, "Breach of Trust" by Dubai Criminal Court – a division of Dubai Courts – in August 2015
· David Haigh was acquitted of cyberslander by Dubai Criminal Court in March 2016
DIFC Courts: civil and commercial proceedings
· David Haigh is a defendant in the case of GFH Capital Ltd – a Difc registered company – vs David Lawrence Haigh CFI 020-2014 before Difc Courts since June 2014
o The current status of this case is that, following an appeal by David Haigh in September 2017, the case has been referred back to the Court of First Instance with an expedited trial provisionally scheduled for early 2018
· David Haigh is a claimant in the related case of David Lawrence Haigh vs GFH Capital Ltd before Difc Courts since October 2014.
This is revised version of an earlier erroneous statement that incorrectly outlined the details of the judgement in the criminal proceedings against Mr Haigh
Join our new commenting forum
Join thought-provoking conversations, follow other Independent readers and see their replies