Momentum is stretching its policy muscles – now Corbyn should heed its message on Brexit too
The time when the Labour leadership has to make a choice about Europe is drawing closer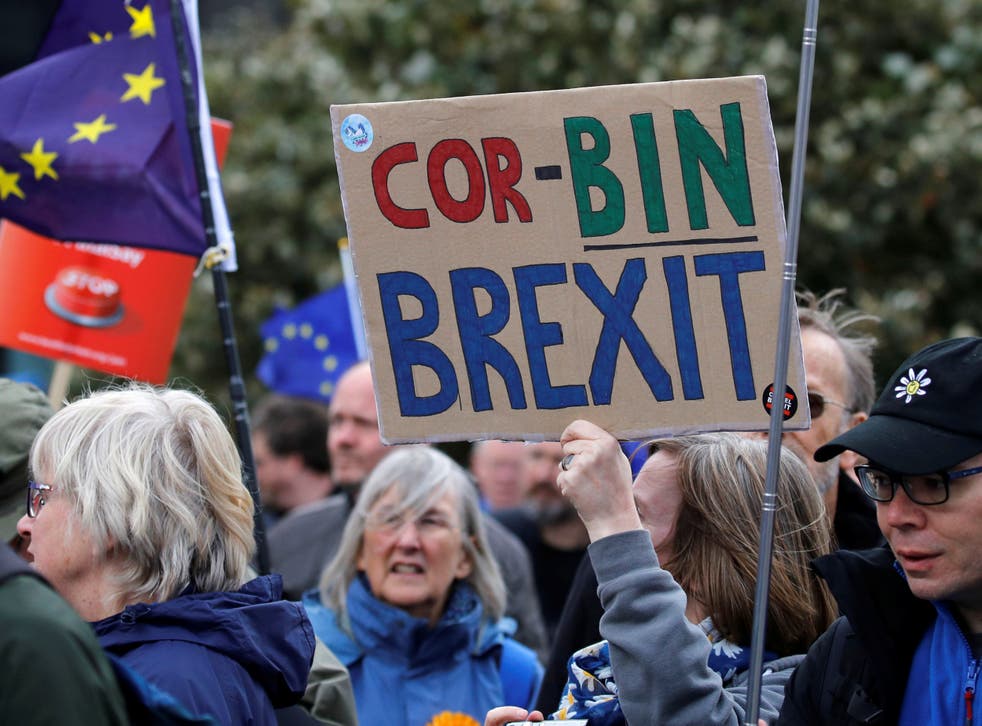 Momentum, long dismissed as little more than a youthful fan club for Jeremy Corbyn, is growing some intellectual muscles. While a welcome sign of an increasing interest in the business of what a Labour government should be about, it also carries risks – not least to the leadership itself.
A four-day working week, the abolition of immigration detention centres and the Green New Deal – aiming for Britain to go zero carbon by 2030 – are the first solid policies that Momentum will be throwing its considerable weight behind at the party conference.
Each has its merits and challenges, but none is so outlandish that it can't at least be fruitfully debated. In time, like many government policies, perhaps Momentum could start to cost them, assess their impact on business and the economy, and, as appropriate, establish their environmental benefit. Certainly Momentum is right to stress the urgency of climate change, and to respond to Extinction Rebellion and growing public demands for action.
Yet Momentum is also in danger of exacerbating emerging schisms in the Labour Party. Momentum organisers themselves admit that their initiatives are partly a response to deputy leader Tom Watson's formation of a social democratic group within the parliamentary party, the Future Britain Group. This, says Momentum, may "try to water down or block" some of the party's more radical policies.
Brexit culture: film posters reimagined

Show all 5
Yet on the transcendent issue of Europe, Momentum's instincts are precisely aligned with those of Mr Watson and the social democrats – a passionate belief that the UK should remain in the EU, and, in all events, that any Brexit deal must be put to the people in a Final Say second referendum.
It should also be noted that last year, 41 per cent of Momentum members said they'd back a public vote on Brexit in all circumstances, while 57 per cent either prioritised a general election over a public vote or did not want any public vote
Thus far, Momentum has been relatively quiescent, working within the agonisingly constructed compromise endorsed by the party conference last autumn. However, as the talks between Labour and the government about Ms May's Brexit deal look more and more hopeless, the time when the Labour leadership has to make a choice about Europe is drawing closer.
Independent Minds Events: get involved in the news agenda
Strange to say, then, that on Europe Labour is more united than it has ever been. The great bulk of Labour voters and activists (inside Momentum or not), its MPs, MEPs, peers and the shadow cabinet are solidly behind a confirmatory referendum. Those against? A few eccentric MPs, such as Kate Hoey and, of course, Mr Corbyn himself and his immediate, unelected, team.
It took the shadow foreign secretary, Emily Thornberry – an increasingly credible successor to Mr Corbyn – to put things as straight as she could. Interviewed on ITV's Peston, she said categorically that Labour would oppose the withdrawal agreement bill that ministers have indicated will be introduced into the Commons in the coming weeks: "I'm the elected politician. I'm on the record: we're not going to vote for the withdrawal bill if we don't agree it, which we don't, unless they make changes – which they haven't."
"Radical and transformative policy can't come only from the halls of Westminster," says Momentum spokesperson Becky Boumelha. "It must come from and draw upon the collective wisdom of Labour's half a million members, who live and work in every community across the country."
Quite right, and now is the moment for her and her allies to push their leader to honour the letter and the spirit of party policy. Never mind Tony Blair, Tom Watson or the shadow cabinet – Mr Corbyn ignores Momentum at his peril.
Register for free to continue reading
Registration is a free and easy way to support our truly independent journalism
By registering, you will also enjoy limited access to Premium articles, exclusive newsletters, commenting, and virtual events with our leading journalists
Already have an account? sign in
Join our new commenting forum
Join thought-provoking conversations, follow other Independent readers and see their replies