The UK's approval of a vaccine is a relief but the government must now overcome huge logistical challenges
Editorial: The national rollout will require the biggest organisational effort since the Second World War. Ministers will need a strong communications campaign
Wednesday 02 December 2020 23:17
Comments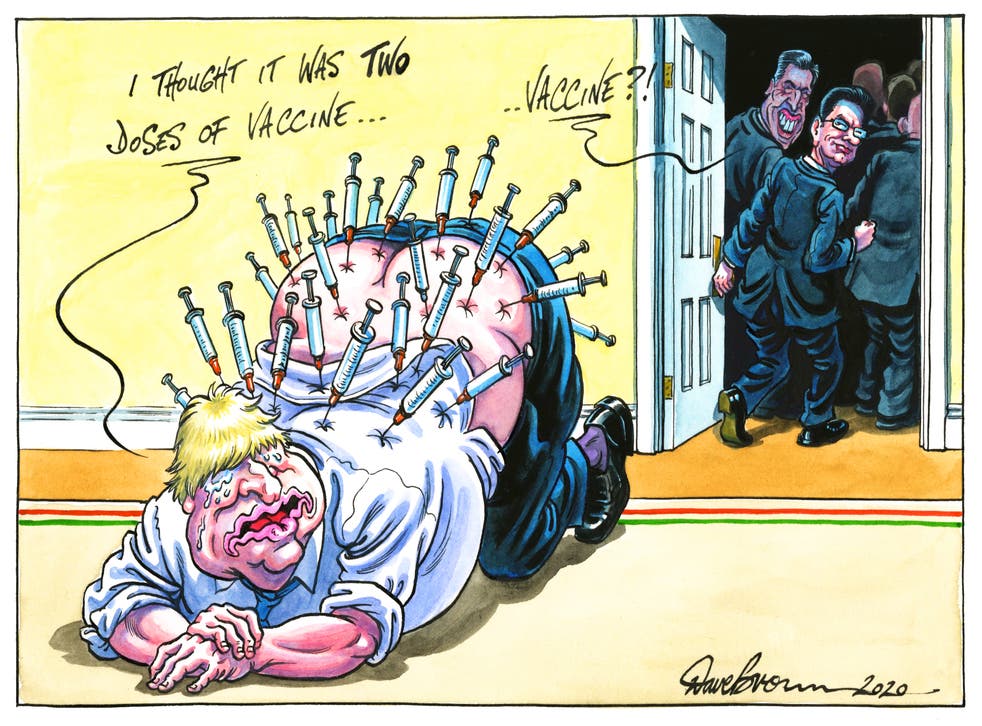 After a diet of bad news for almost a year since the pandemic began, the UK's approval of a coronavirus vaccine is a source of both relief and joy. Boris Johnson's "cavalry" is no longer another example of his over-optimism that dismays many Conservative MPs, and which helped persuade 55 of them to oppose the new restrictions in England. His cavalry can now be seen clearly on the hill and is heading towards us.  
The speed of the decision by the Medicines and Healthcare products Regulatory Agency (MHRA) has raised eyebrows, not least at its EU counterpart, the European Medicines Agency, but there is no need for that to deter people from having the jab. The MHRA, which deservedly enjoys a good reputation around the world, insists it has not "cut corners", as it has been assessing the Pfizer-BioNTech vaccine since June during its development.
Of course, vaccinating a country of 66 million people will pose huge challenges; it will require the biggest logistical operation since the Second World War. There will also need to be a much better communications campaign than the often chaotic, mixed messages issued by the government in the past nine months. The dangerous anti-vaxxer brigade will need to be taken on and seen off.  
Join our new commenting forum
Join thought-provoking conversations, follow other Independent readers and see their replies