As Macron rolls out the red carpet for Trump, we should question where our own 'special relationship' is headed
Trump in particular appears to delight in being pitched as the underdog, the outsider. There is a degree of sense, therefore, in seeking to bring him inside the diplomatic tent where he will be forced to speak to people beyond his inner circle of lackeys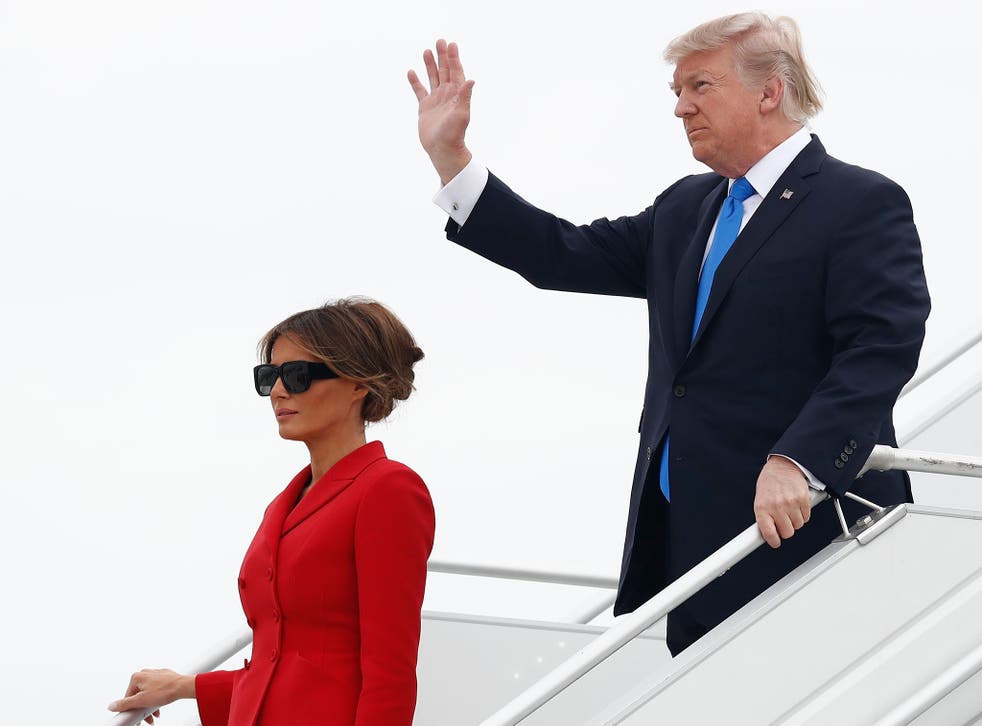 After recent difficult headlines about his alleged links to Russia, President Donald Trump may be relieved to find himself in France to celebrate Bastille Day. He maintains that the atmosphere in the White House is "fantastic" – but perhaps that is a consequence of him not being there.
As recently as last year, Mr Trump seemed to have little time for France. On the campaign trail he cited his friend Jim, who had told him that "Paris is no longer Paris" – a warning of what could happen to a once great place if immigration were allowed to get "out of control". In May, at his first meeting with the French President Emmanuel Macron, he suffered the ignominy of coming off worse in the battle of the handshakes. Shortly afterwards, he withdrew the US from the Paris Agreement.
Mr Trump's powers of vacillation, however, are unparalleled and – attracted, perhaps, by the promise of some pomp and ceremony – he appears willing to be best friends with Mr Macron after all. It will not, we can be certain, have escaped his attention either that Vladimir Putin has already visited the French leader at the Palace of Versailles. If it's good enough for Vlad, it's good enough for Donald.
If a few days in Paris will provide respite for the American President, for Mr Macron the visit is further evidence of his desire to show the world that he is a statesman who commands attention. It shows too that he is willing to approach foreign relations with a pragmatic eye. His internationalist instincts could hardly be further removed from the nationalistic, isolationist approaches of both Mr Trump and Mr Putin – yet he is nonetheless keen to engage them.
Donald and Melania Trump arrive in Paris
This will not win Mr Macron universal praise. Some have suggested that his rolling-out of the red carpet is evidence that he isn't quite the great liberal that much of France believed him to be. Those who regard Mr Putin as a near-dictator and Mr Trump as an inept bigot would have other global leaders keep both at arms' length. There is, sure enough, some merit in the theory.
In practice, however, no president or prime minister can dispute the plain fact that Messrs Trump and Putin are among a handful of the planet's most powerful politicians. They do not rely on the favour of other countries for their influence. What's more, Mr Trump in particular appears to delight in being pitched as the underdog, the outsider. There is a degree of sense, therefore, in seeking to bring him inside the diplomatic tent where he will be forced to speak to people beyond his inner circle of lackeys.
Still, it remains to be seen whether President Macron can convince his American counterpart to change his tune on climate change or any of the major issues presently troubling the world. It is clear that the Frenchman, whose popular mandate – unlike Mr Trump's – is unquestionable, believes he can rival Angela Merkel as the dominant player in European politics. He should take care that he does not accidentally come to be seen as another of Mr Trump's poodles.
Theresa May must be looking across the Channel with a certain forlornness; perhaps even a tear in her eye if the revelations about her reaction to the general election exit poll are anything to go by. Six months ago, she was the first foreign leader to meet President Trump in the White House. The pair's hand-holding was of a very different order to that between Mr Trump and Mr Macron, as they spoke fondly of the enduring bond between Britain and America.
Now, with Ms May barely clinging to power, Mr Trump has moved on to other friends, wary even of landing on our island shores – not because of warnings from his friend Jim but because there is a palpable sense that the British public, more than the citizens of any other country, will give him a hostile reception.
In the long run, that is hardly a tenable way to maintain the transatlantic alliance. But as Ms May battles Brexit and parliamentary arithmetic, and as Mr Trump – Parisian break aside – continues to square up to the media back home, it is difficult to know quite what the future will hold for the "special relationship".
Join our new commenting forum
Join thought-provoking conversations, follow other Independent readers and see their replies