In the shadow of terror: Both over-reaction and lethargy will jeopardise our chances of eradicating the cancer that is Islamist violence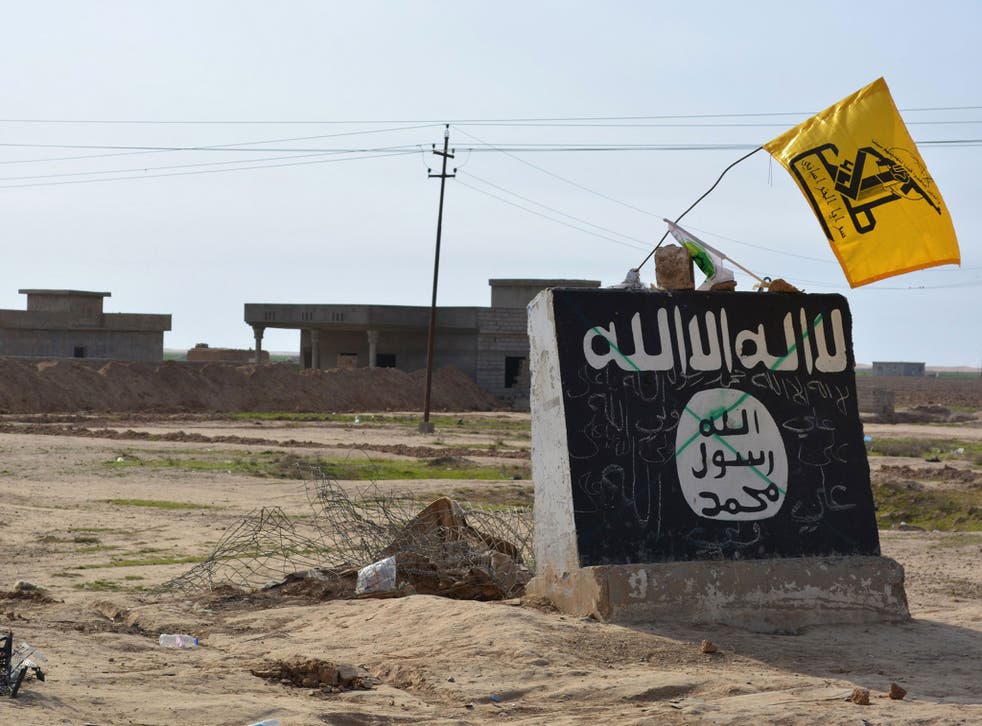 Horror piled upon horror. First, the murder near Lyon, an act of savagery on European soil which evoked ghastly memories of the terrible death of Fusilier Lee Rigby. Then the suicide bombing in Kuwait, where people who had gathered for Friday prayers were deliberately and randomly murdered. And less than an hour later, a youth with a Kalashnikov began slaughtering European tourists as they sunbathed on a beach in a Tunisian tourist resort.
It is possible that two out of three of these attacks were the work of loners fired with religious fanaticism. But if there was not one mastermind behind all three outrages, there is a probable link. Isis, which wrecks, rapes, tortures and kills in the name of religion, has boasted of its responsibility for the massacre in Kuwait, and even if it was not directly responsible for what happened in France and Tunisia, it is probable that its example "inspired" the murderers.
On a grim day like yesterday, it is easy to fall back on the despairing idea that the West faces destruction by Islamist fanatics. The dead in Tunisia may be made up substantially of Europeans: we do not yet know, but sunbathers on a Sousse beach are more likely to be tourists from abroad than local people. It may even turn out to be a day in which a majority of the dead were non-Muslims – but if so, that is exceptional.


The greatest number of victims – by far – of Islamist extremism are Muslims. The bloodiest conflict in the Arab world is a sectarian war between Sunni and Shia Muslims that has spread across Syria, Iraq and Yemen. Kuwait was an oasis of relative tolerance between the different strands of Islam, which is exactly why a Kuwaiti mosque filled with Shia worshippers was targeted by Sunni fanatics.
Tunisia was the success story of the Arab Spring, where a popular revolt produced a real and surprisingly liberal democracy, with an economy that relied heavily on European tourism. Killing Europeans was only a means to an end for the perpetrators of yesterday's massacre. Their real goal, we may surmise, was to tear apart the country's political system and subject its people to the kind of violence that is all too familiar in other parts of North Africa and the Middle East.
Another fallacy that we should avoid making is to conflate these appalling acts of terrorism with Islam, one of the great religions of the world. Unfortunately, there have been many people who are not Muslim who have killed in the name of religion or some other ideology, as the nine grieving families in Charleston, South Carolina, whose loved ones were slaughtered by a white supremacist, know only too well.
In pictures: The rise of Isis

Show all 74
Isis fanatics may claim they are the only true believers, but there are millions of Muslims around the world who want nothing to do with their murderous creed. We should applaud the visit to these shores by Dr Muhammad Tahir-ul-Qadri, the Pakistani theologian who has become a standard-bearer for moderate Islam.
Sadly, yesterday's attacks will achieve at least part of their destructive purpose. Innocent Tunisians will suffer the economic consequences of the lost tourists. There may also be angry reactions in Kuwait and France.
There is a place where, unfortunately, terrorism has to be answered with violence: that is in those areas ruled by Isis, which will have to be uprooted by the use of military force. But those who answer violence with violence away from the war zone, by turning angrily on innocent people, only serve the terrorists' purpose.
Join our new commenting forum
Join thought-provoking conversations, follow other Independent readers and see their replies