Comment
I'm an ex-IDF soldier – Israel must rethink its military strategy in Gaza
Anti-occupation campaigner and former IDF soldier Nadav Weiman explains how Israel must rethink its military strategy to ensure the safety and prosperity of both its own people and Palestinians alike
Sunday 19 November 2023 13:43 GMT
Comments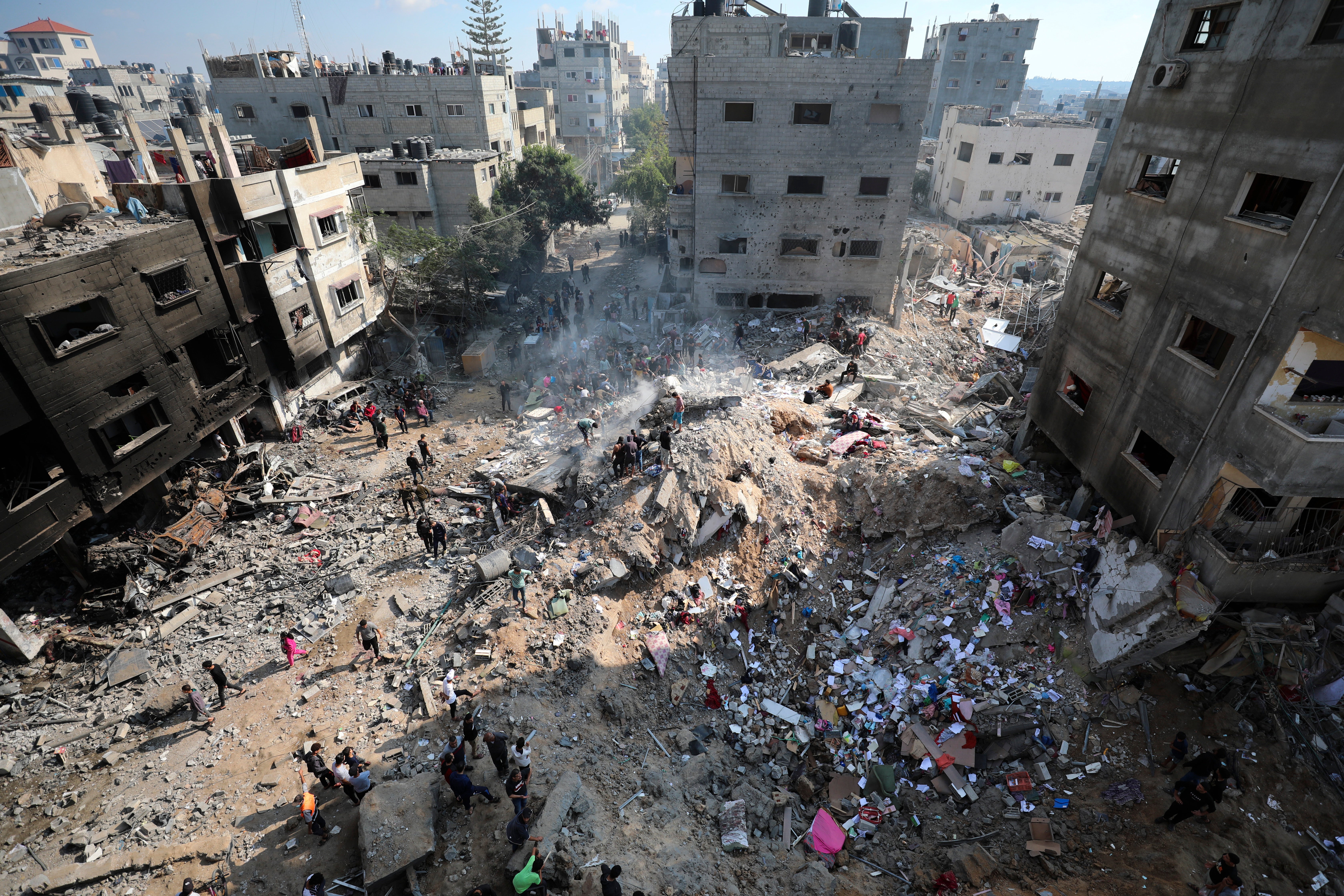 More than five weeks have passed since Hamas's brutal attack on Israel. Whole families were executed, toddlers were slaughtered, women were raped, victims were tortured and dismembered. Approximately 1,200 people were killed, most of them civilians, and 240 Israelis and other nationals were taken hostage in Gaza.
Since then, Hamas has been firing rockets daily at cities and towns in Israel, while Israel has engaged in aerial and artillery bombardments of the Gaza Strip. On 27 October, Israel commenced its ground invasion, which is still ongoing.
According to the health ministry in the Hamas-controlled territory, around 11,000 people have been killed there thus far, among them more than 4,500 children. In addition, 1.5 million people have been displaced, and 45 per cent of Gaza's housing units have been destroyed or damaged. At the veterans' anti-occupation organisation Breaking the Silence, we spent several years studying testimonies of soldiers who had served in previous Israeli campaigns in Gaza. Looking back can help us see more clearly the choices we face today.
Join our commenting forum
Join thought-provoking conversations, follow other Independent readers and see their replies