The same Texan senators who refused natural disaster relief to the East Coast are now begging for federal funding
Republican politicians will espouse their selfish rhetoric about limiting government intervention only until their states are the ones in trouble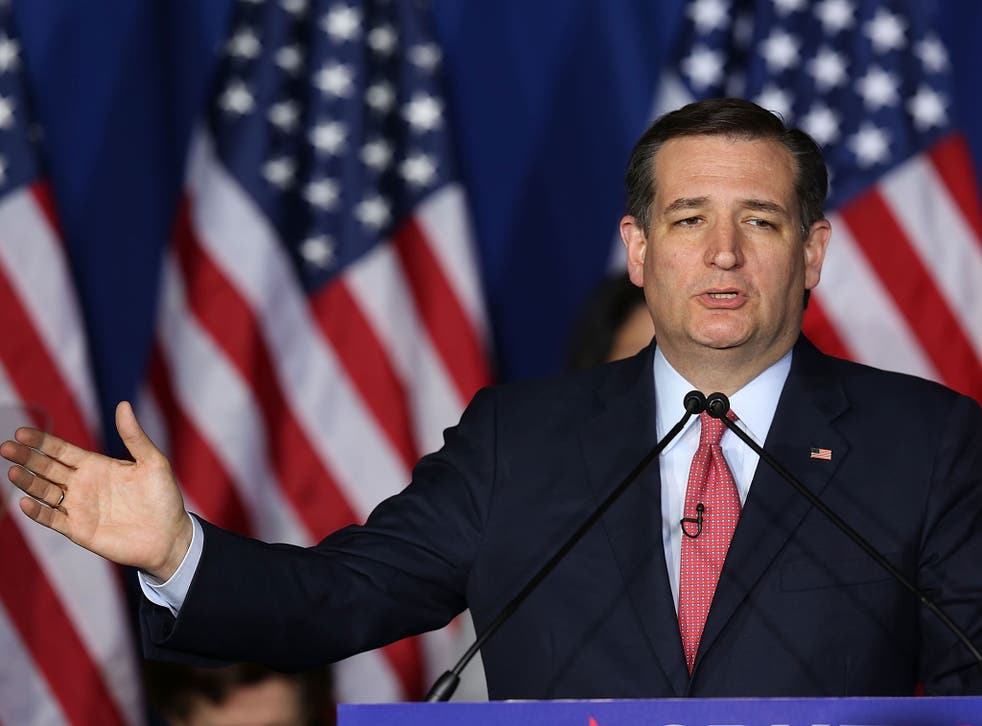 Hurricane season has this funny knack of bringing people together. Its ruthless devastation doesn't give a damn about the colour of your skin, who you pray to or how much money you've got in the bank. Mother Nature's humbling fury forces us to cast aside our petty differences, ditch partisan politics and showcase the unbending unity and bountiful integrity that form the crux of America's collective identity.
That's the way most of us feel, anyway. But Republicans? Not so much.
You see, over the course of the last few decades, America's right-wing has been guided by a single, coldblooded mantra: Big government must die.
Grandstanding Republicans tirelessly campaign to eradicate lavish federal spending – and like the angry Jeffersonians of yesteryear, a painfully large number of voters genuinely do want federal powers diminished so that each state is left to its own legislative devices.
New Orleans woman saves more than 100 shelter animals from Hurricane Harvey
The idea is simple enough: if something expensive needs sorted in Vermont, it shouldn't be hardworking Kansans funding it. Proper right-wingers think everybody should mow their own backyard, and if you squint really hard, you can almost see where they're coming from. People don't trust big government anyway, right?
That's why doggish Republicans like Texas Senator and bitter Trump frenemy Ted Cruz have never been super fussed about sharing resources when it comes to hurricane season.
In 2012, Cruz and his GOP buddies scoffed at calls to send federal aid to the victims of Hurricane Sandy which hit the East Coast, devastating New York and New Jersey. That might sound a little bit cruel and un-American, given that the unprecedented natural disaster caused around $65bn worth of damage, destroyed 650,000 homes and killed 72 people.
But that wasn't really a Texas problem, now was it?
Cruz and 23 other Republicans did their damnedest to block a Congressional support package to help rebuild America's East Coast – arguing it was money the Government just didn't have, and would go on to "fund pork projects" they didn't like.
The aftermath of Hurricane Harvey

Show all 19
Say what you want about Cruz lacking any sort of human empathy or civic pride, but at least the guy's got principles. Here's a man who always sticks to his guns, no matter the cost. After all, if you just dish out federal money all willy-nilly, how will states ever learn to feed themselves? That's no way to govern.
Unless of course you really want to have your cake and eat it, too. And god knows Ted Cruz loves a fat slice of cake.
Earlier this week, the senator did a complete U-turn, begging Donald Trump "to provide any and all emergency protective measures available" so that Texans could repair the damage caused by Hurricane Harvey.
That's right: the exact same Republican who refused to help his fellow Americans pick up the pieces in the wake of Hurricane Sandy is now demanding big government swoop in and use federal tax dollars to tidy up Texas.
You couldn't make this stuff up if you tried – and if it wasn't for the fact that people are genuinely suffering because of this Harvey business, the karma of it all would taste so, so sweet.
Unfortunately, people are suffering – and thank God not every politician is a self-centred little hypocrite like Ted Cruz. East-coast lawmakers and the "snowflakes" they represent have already agreed to send billions in federal disaster relief. And although it won't replace what's been lost, it should go a long way towards helping Texans rebuild and move forward.
More important still, it's exposed a deep crack in America's political psyche that we can't keep sweeping under the rug – and it's not the role of big government in society.
Republicans like Ted Cruz love to prattle on about the horrid self-entitlement of millennial Democrats, yet refuse to accept their political agenda is being poisoned by its own sick sense of selfishness and hypocrisy. They're not willing to lend a helping hand unless they know it will generate big returns, and they don't care about other people's problems.
That's not what America is about at all. Hell, it's not even what the GOP is all about. And so we've got to band together and nip this in the bud now – because if this warped sense of "me before you" is allowed to spread, I don't even want to imagine what'll happen the next time hurricane season hits.
Register for free to continue reading
Registration is a free and easy way to support our truly independent journalism
By registering, you will also enjoy limited access to Premium articles, exclusive newsletters, commenting, and virtual events with our leading journalists
Already have an account? sign in
Join our new commenting forum
Join thought-provoking conversations, follow other Independent readers and see their replies