If Jeremy Corbyn doesn't do more to get rid of antisemitism, I fear for the Labour Party's future
It's as if antisemites feel as though they now have a home in Labour's mainstream, where once their views were confined to the fringe. They must be evicted from the party to preserve its true values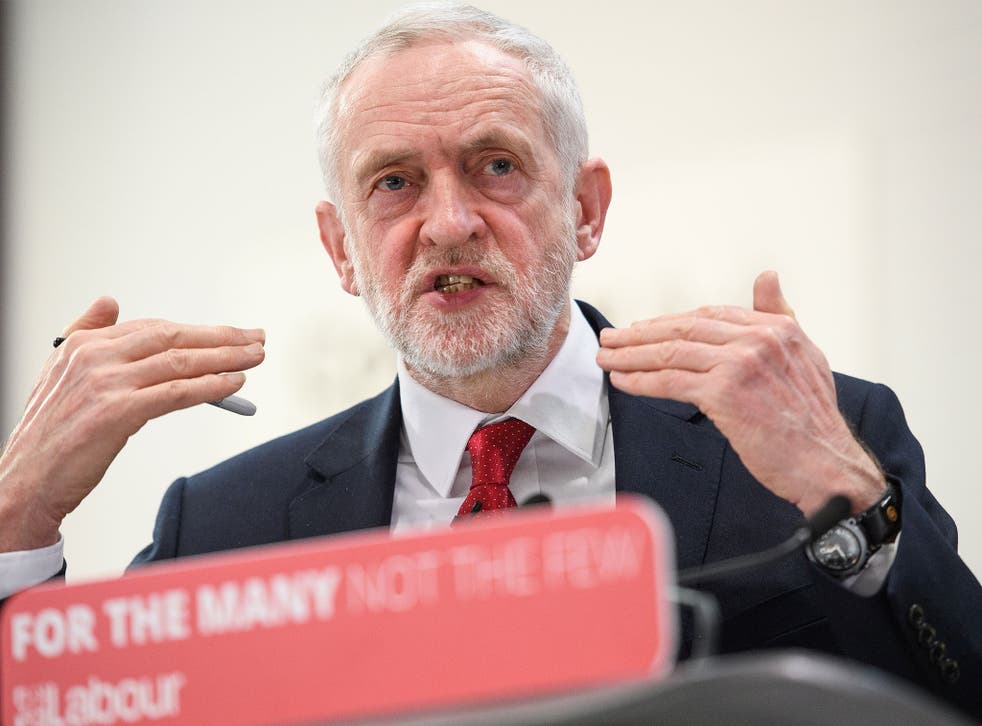 The first campaign I organised in Sedgefield when I won the by-election in 2007 was to take on the British National Party in the former colliery villages. In Sedgefield, there is no visible Jewish community, immigration is marginal and the resident population is around 97 per cent white British. The BNP were gaining electoral ground and were a threat to the decent communities where I grew up.
Holocaust denial ran through the BNP's campaign as part of an unhealthy strain of antisemitism. We know the history of the Jewish Holocaust in the Second World War and to deny that millions were slaughtered by the Nazis is abhorrent. We need to be ever-vigilant against those who want to distort the facts of history.
The responsibility falls on us all to challenge those from either left or right who use antisemitism to justify their world view. Every politician should do this. But I believe there is an additional responsibility on those politicians who represent constituencies like mine where there is no real experience of the Jewish heritage or other ethnic minority cultures.
If we do not stand up to be counted we allow the racists and those who wish to peddle their perverse views against Jews, Muslims or any other minority, to become emboldened.
Exclusive: Tony Blair describes why some Labour members may not have a clear view on Jeremy Corbyn's Brexit position
The campaign against the BNP in Sedgefield was, after much hard work, successful. But today, 11 years later, the fight against antisemitism is even closer to home. Sadly, I never thought I'd live to see the day antisemitism would be the problem it is now in the Labour Party. If I have the moral duty to call out antisemites in the communities I represent, I certainly have the same duty to call them out in Labour. How can I oppose racism in the former colliery villages of Sedgefield and elsewhere when the reply will be "look to your own party"?
That is why I have stood full-square with those in the Labour Party who have said the tolerance of antisemitism must end. Enough is enough. Antisemitic remarks from party members seem to maraud social media every day and must be called out in all places, at all times. Those found indulging in this malign practice have no place in a party I have called my political home for more than three decades. Tolerance on this, as of any other kind of racism in the Labour Party, should be zero. I know Jeremy Corbyn has said he agrees. But actions speak louder than words.
Christine Shawcroft has resigned as the chair of the Labour Party's disputes committee because she tried to stop the suspension of a council candidate accused of Holocaust denial. Yesterday she resigned from the National Executive Committee. But she is still a member of the party: that can't be right.
Yesterday I came across a posting on social media from a party member of a photoshopped image of a jobcentre plus sign, the words removed and replaced with "Arbeit Macht Frei" or "Work Makes Free", the words above the gateway to the Auschwitz death camp. How can anyone, never mind a Labour Party member, dream up such an image offensive to so many people? In the member's profile was the hashtag JC4PM. This should be called out by the leader, because if I was him I wouldn't want the support of people like that.
It's as if people with such views feel as though they now have a home in Labour's mainstream, where once their views were confined to the fringe. If they are not evicted I fear for Labour's soul.
Labour antisemitism row: What Livingstone said

Show all 14
Over the past few days I've had members accuse me, even in Sedgefield, of taking the stand I have in order to undermine the leader. I may not be his number one fan, but I find the accusation I'm speaking out on antisemitism in order to attack the leader grossly insulting. To say Jeremy Corbyn is standing by his principles when he announces his opposition to antisemitism, but when others – including the Jewish community – do the same they are not, is just plain wrong.
I've seen first-hand the effect the antisemitic abuse my Jewish parliamentary colleagues have suffered, so I say to those members who believe the accusations of antisemitism against Labour made by the Jewish community and others are "hurtful" to the leader and who say "poor Jeremy": I'm afraid you are also part of the problem. You miss the point. Labour is a political party, not a cult.
And then there are those members who say the leader is not responsible for party discipline. This is an attempt to separate Corbyn's leadership from the rest of the party and absolve him of any responsibility for the membership who elected him. I believe he knows this is not possible. Leaders lead, not just with words, but with deeds.
So over to you Jeremy.
Phil Wilson is the Labour MP for Sedgefield
Register for free to continue reading
Registration is a free and easy way to support our truly independent journalism
By registering, you will also enjoy limited access to Premium articles, exclusive newsletters, commenting, and virtual events with our leading journalists
Already have an account? sign in
Join our new commenting forum
Join thought-provoking conversations, follow other Independent readers and see their replies