Housing is a party political issue, and the Budget won't change that
Please send your letters to letters@independent.co.uk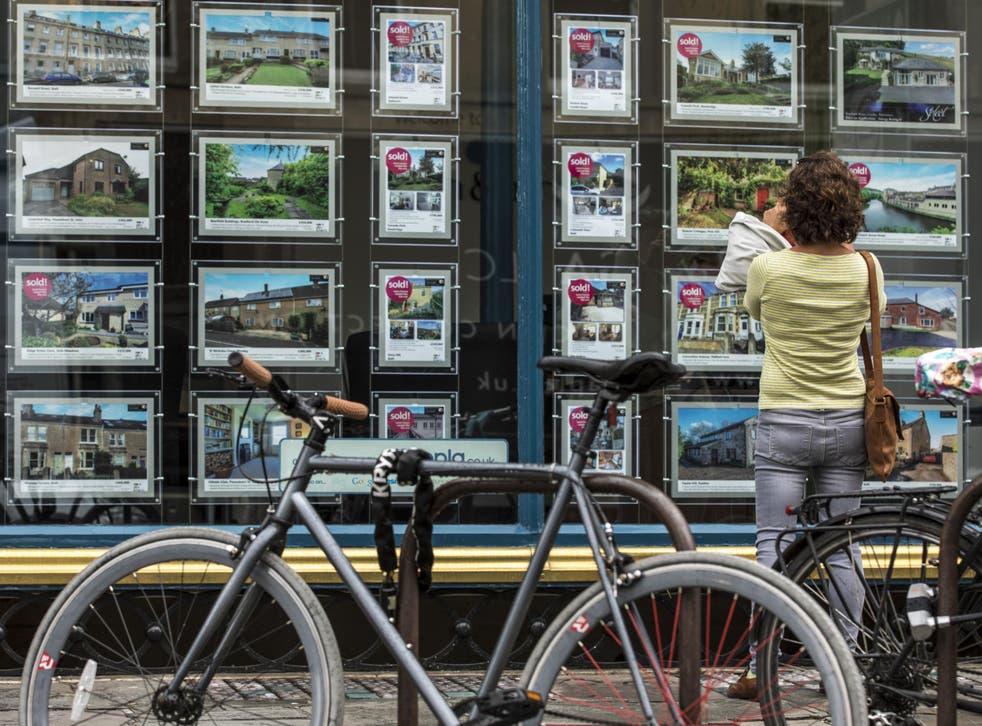 Should Philip Hammond actually announce more funding for housing in next week's Budget, perhaps the Chancellor would acknowledge that Thatcher's motive for preventing monies accrued by councils from the enforced give-away sale of council houses to be used to build more of the same was crudely ideological.
It rather looks as though base party politics will continue to play its crucial part, even in the face of urgent need for more houses to rent within reach of those with no chance of owning their own homes.
As many have said, the housing market is broken and the insulting, lying label "affordable housing" should be banned.
Eddie Dougall
Bury St Edmunds
More money for the NHS isn't necessarily a good idea
So apparently many would support increased taxation to bolster the NHS.
My serious concern would that it would enable Trust managers to appoint even more people on fat salaries to pointless and useless roles.
Dr Anthony Ingleton
Sheffield
The new Scottish Labour leader looks no different to the vast majority of politicians
Richard Leonard is the new Labour leader in Scotland.
Quite wonderfully – this latest grey, grey, grey, off-the-peg white bloke to front Labour is offering a message of "real change".
Well, we all need a laugh.
Amanda Baker
Edinburgh
Subsidising solar panels would be good for the environment and the economy
Climate change is real and starting to cause major issues for the planet, yet we in the UK are missing a trick.
Every roof in the country which has a south- or partly south-facing aspect is a possible site for solar panels, yet house-builders are not mandated to fit these systems which not only generate electricity, but can also feed back the excess into the national grid and store electricity to be used during the hours of darkness.
If solar panels were routinely fitted, subsidised by the Government, there would be no requirement for a feed-in tariff as house-owners would benefit from the electricity generated during the day and the use of the stored electricity at night. This would reduce the costs associated with working out feed-in tariffs and remove the need to destroy areas of beauty by building solar farms, as commented on by Janet Street-Porter.
Quite rightly, the Government has been keen to ensure houses are built with high levels of insulation for walls, windows and ceilings to reduce power use, but surely now is the time to look at houses becoming self-sufficient. In which case, isn't it about time all houses were built with air source or ground source head pumps as standard, too?
Linda Johnson
Yorkshire
Will the Tories ever stop with the blatant hypocrisy?
David Davis had the brass neck to go to Berlin and proclaim that "putting politics above prosperity is never a smart choice".
Davis's former leader called the referendum for the sake of the Conservative Party, and his current leader's primary objective appears to be staying in power. Perhaps he should consider whether putting party above principle might be, in the long term, not the brightest move.
Susan Alexander
Gloucestershire
Millennials will be the most prosperous generation soon enough
Just a thought on this "generation war".
Soon all the baby boomers will start to pass. Once they do the next generation will of course benefit from the large inheritance that will be handed down.
Wealth is not just generational by nature, it remains within family structures too.
Equality restablished. Unless the "boomers" hand it all to charity, that is!
John Sinclair
Pocklington
Register for free to continue reading
Registration is a free and easy way to support our truly independent journalism
By registering, you will also enjoy limited access to Premium articles, exclusive newsletters, commenting, and virtual events with our leading journalists
Already have an account? sign in
Register for free to continue reading
Registration is a free and easy way to support our truly independent journalism
By registering, you will also enjoy limited access to Premium articles, exclusive newsletters, commenting, and virtual events with our leading journalists
Already have an account? sign in
Join our new commenting forum
Join thought-provoking conversations, follow other Independent readers and see their replies