Mea Culpa: Staying put in politics, whatever the time may be
Questions of style and usage in this week's Independent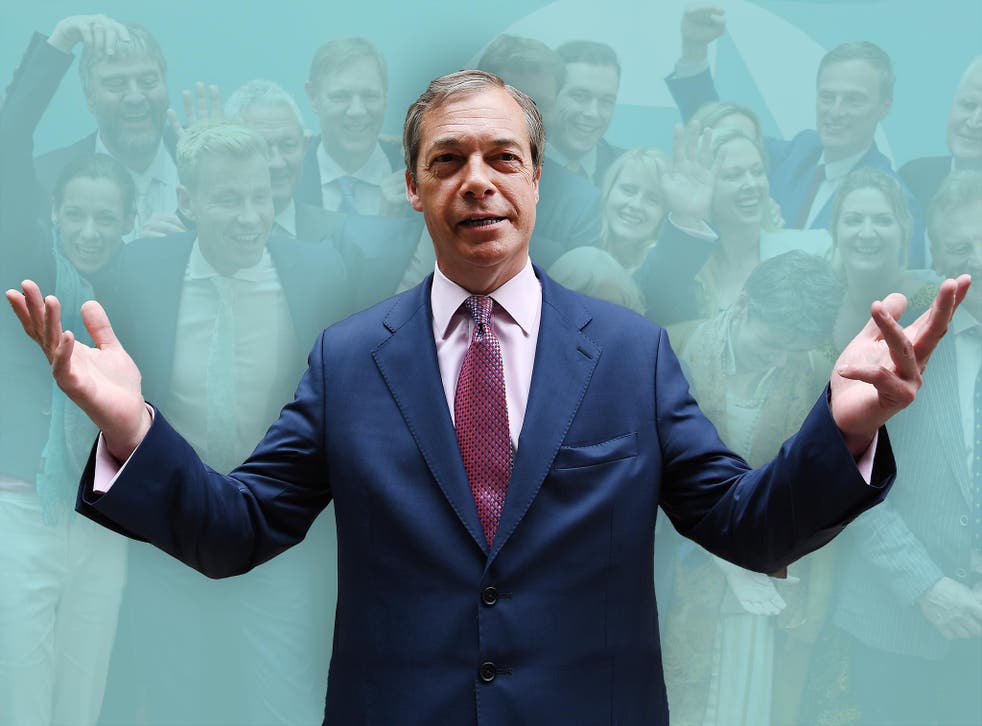 In what we call a front-page puff, a short headline above the masthead on the front page of the Daily Edition, we said: "Farage isn't going away any time soon." This was a waste of space, because "any time soon" means the same as "soon". We used "any time soon" five times this week, which is five times too many.
Mind you, it was better than one of the headlines on the same article that we used on the website: "Farage isn't going anywhere – and Peterborough proves it." Many politicians have fallen into the trap of declaring that they are "not going anywhere" – overlooking the ambiguity of a phrase that can mean either that they refuse to be pushed out or that they are making no progress.
Sean O'Grady's article was more interesting than either of those headlines suggested: it argued that, despite its failure to win the Peterborough by-election, Nigel Farage's Brexit Party was going to transform British politics for ever. The headline could have said something like that.
Javid's snub: A couple of appeals from the rulings I handed down last week from Benjamin Dreyer, whose Dreyer's English I recommended. Philip Nalpanis thought "comprise" could be a useful word, and said we needed it in a report about Sajid Javid's not being invited to the state banquet with Donald Trump. We said he was "the only holder of a great office of state – which include prime minister, foreign secretary, home secretary and chancellor – not to be invited".
The list of great offices of state is all of them, so "include" was the wrong word, because it implies there are others. Philip suggested we should have said: "The only holder of one of the great offices of state – which comprise prime minister …"
That would have been fine, but we could have simply deleted "which comprise", and listed the offices after the dash.
Flying into trouble: My colleague Sirena Bergman disagreed with Benjamin Dreyer's ruling against "incentivise". I had agreed with him and said that, in an article about how cheaper air fares "will ultimately incentivise more of us to fly", the word "encourage" would be better.
However, I think Sirena is right to say that this misses the specific sense of an incentive, as "encourage" has a wider meaning. You can encourage someone to do something by giving them an incentive to do so, or by cheerleading, "Come on, you can do it."
I would be prepared to compromise with this: "Will ultimately give more of us an incentive to fly."
Writers' guild: An unusual misspelling this week. We said Rory Stewart "was the first of his kind to stand behind a lectern with his name on, and refuse either to guild the truth, or to flat out lie". That was changed to "gild", meaning "cover with gold". A guild is an association of craftspeople, and not usually used as a verb. (I object to the use of the word "lie", too, but that is just my – unpopular – opinion.)
Weather report: It rained in the UK over the past few days, which meant an outbreak of value judgements about "bad" weather, and two instances of "travel chaos". We usually avoid this cliche, which is so well worn that it sounds less serious than "travel disruption".
Join our new commenting forum
Join thought-provoking conversations, follow other Independent readers and see their replies