If Philip Hammond thinks driving a train is so easy 'even a woman can do it', maybe a career change is in order?
Hammond's sexist joke about female train drivers, in front of his female boss, was not the first – he has previously accused a female MP of being 'hysterical' for asking a simple question in the Commons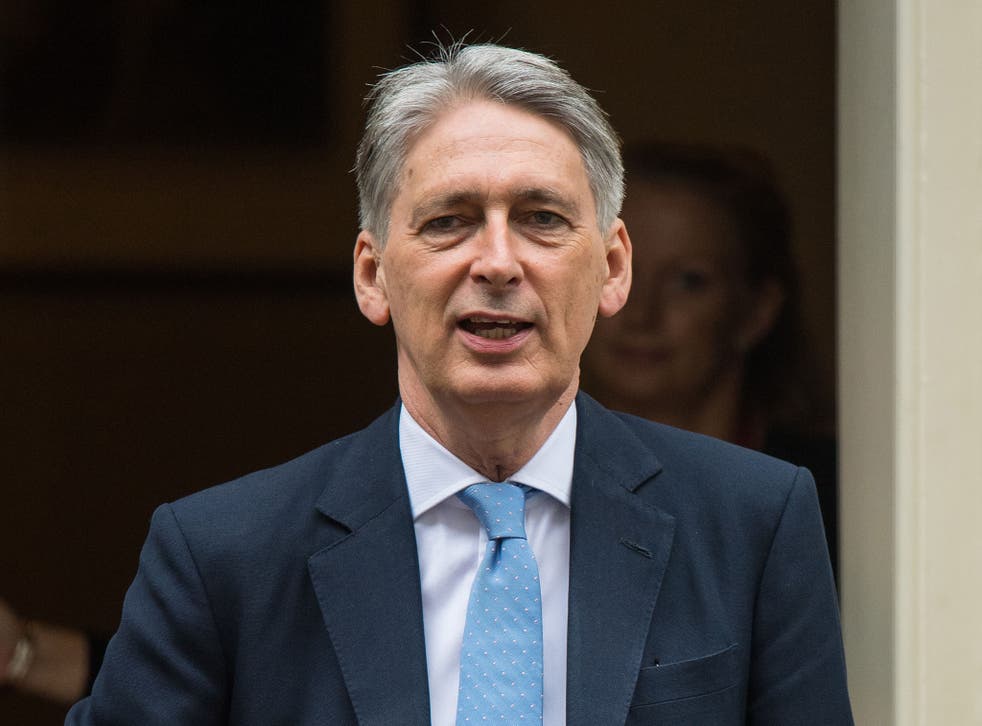 The war against sexism is portrayed increasingly as a battle long ago won. To which my response is, "if only".
Philip Hammond has provoked bewilderment and anger with his suggestion that driving a train is so easy that "even a woman could do it". Theresa May has done little for women's rights but even she was shocked, slapping down her Chancellor with a curt remark.
Yet egregious as these ministerial reflections were – and we've had a few, in these grim Brexit times – they are not as out of tune with the age as we like to think.
Take recent examples. President Trump flew into Paris for a summit with President Macron, which threw into sharp relief May's assurance that she would be the bridge between the US and Europe, and that this would help secure us a post-Brexit trade deal with her mate Trump. Yet many newspapers were more interested in the hemlines of the two first ladies – ironic, you might think, given how they often they report on the casual sexism of the President.
UK news in pictures

Show all 50
Or take Wimbledon. Female players have complained that men are more likely to be put on show courts, while Andy Murray had to correct a reporter who said that an American had not reached a Grand Slam semi-final since 2009 – overlooking the dozen major trophies placed on the mantelpiece since then by a certain Serena Williams.
And then there is Hammond again, who I hesitate attacking too often, because on Brexit he often sounds the nearest voice to sanity in the upper echelons of the Conservative Party. Earlier this year he accused Labour MP Mary Creagh of being "hysterical". Her crime? Daring to ask the Chancellor about the effect of Brexit on British businesses with bases in Ireland.
The question was all too pertinent. I was talking to one of the country's most eminent constitutional lawyers last week (sorry Philip, but she did happen to be female) who flagged up the issue of the Irish border as one of the very most intractable in Brexit negotiations. Her conclusion was that ministers have no solution, because there is no solution. Far from being "hysterical", perhaps Creagh's question was too difficult. Yet can you imagine the Chancellor calling a male MP "hysterical"?
It is, of course, easy to dismiss this as trivial. Certainly anyone who complains of sexism is marked down as humourless. But the Conservatives can sometimes resemble the lower sixth of a 1950s public school. David Cameron told a female MP to "calm down, dear", while Tory MPs have been accused of cupping their hands and mouthing the word "melons" when female MPs rise to speak. Nicholas Soames even described the "woof woof" noises he felt moved to make at a female MP as a "friendly canine salute".
In part this is offensive because no one in 2017 should have to work in an environment where sexism is apparently tolerated. But more importantly, politicians making these remarks are also making the rules for how the entire female population is treated.
MP makes sexist jokes when discussing sex education in committee meeting
The key fact from the latest Hammond row was glossed over, but it is the real scandal: that just 5.5 per cent of train drivers are women. And the average annual salary of a train driver is just shy of £50,000, way higher than most women earn a year. What, I want to know, are ministers doing to enable more women to drive trains?
Sure, sexism is not confined to the Conservatives. Harriet Harman has suggested that Gordon Brown didn't make her deputy prime minister because she was a woman. And nor can we say that parliamentary bigotry is restricted to men after a female Tory used the "N" word.
But almost half a century after the publication of The Female Eunuch it is notable how much remains to be done. Last year the Fawcett Society calculated the gender pay gap for full time jobs as 24 per cent – four decades after the Equal Pay Act. Which also impacts on pensions. Worse, women are far more likely to live in poverty.
All of which will grow worse with Britain impoverished and marginalised by Brexit, with rights no longer protected in European courts. Yet we should all want to improve the lives of women – even Tory men, eh Philip?
Layla Moran is Liberal Democrat education spokesperson and MP for Oxford West and Abingdon
Register for free to continue reading
Registration is a free and easy way to support our truly independent journalism
By registering, you will also enjoy limited access to Premium articles, exclusive newsletters, commenting, and virtual events with our leading journalists
Already have an account? sign in
Register for free to continue reading
Registration is a free and easy way to support our truly independent journalism
By registering, you will also enjoy limited access to Premium articles, exclusive newsletters, commenting, and virtual events with our leading journalists
Already have an account? sign in
Join our new commenting forum
Join thought-provoking conversations, follow other Independent readers and see their replies