The best the Tories can hope for is that the Budget isn't as disastrous as it looks to be
Perhaps the brilliant minds at the Treasury have a cunning plan to produce large sums of money from some wheeze, but it doesn't seem likely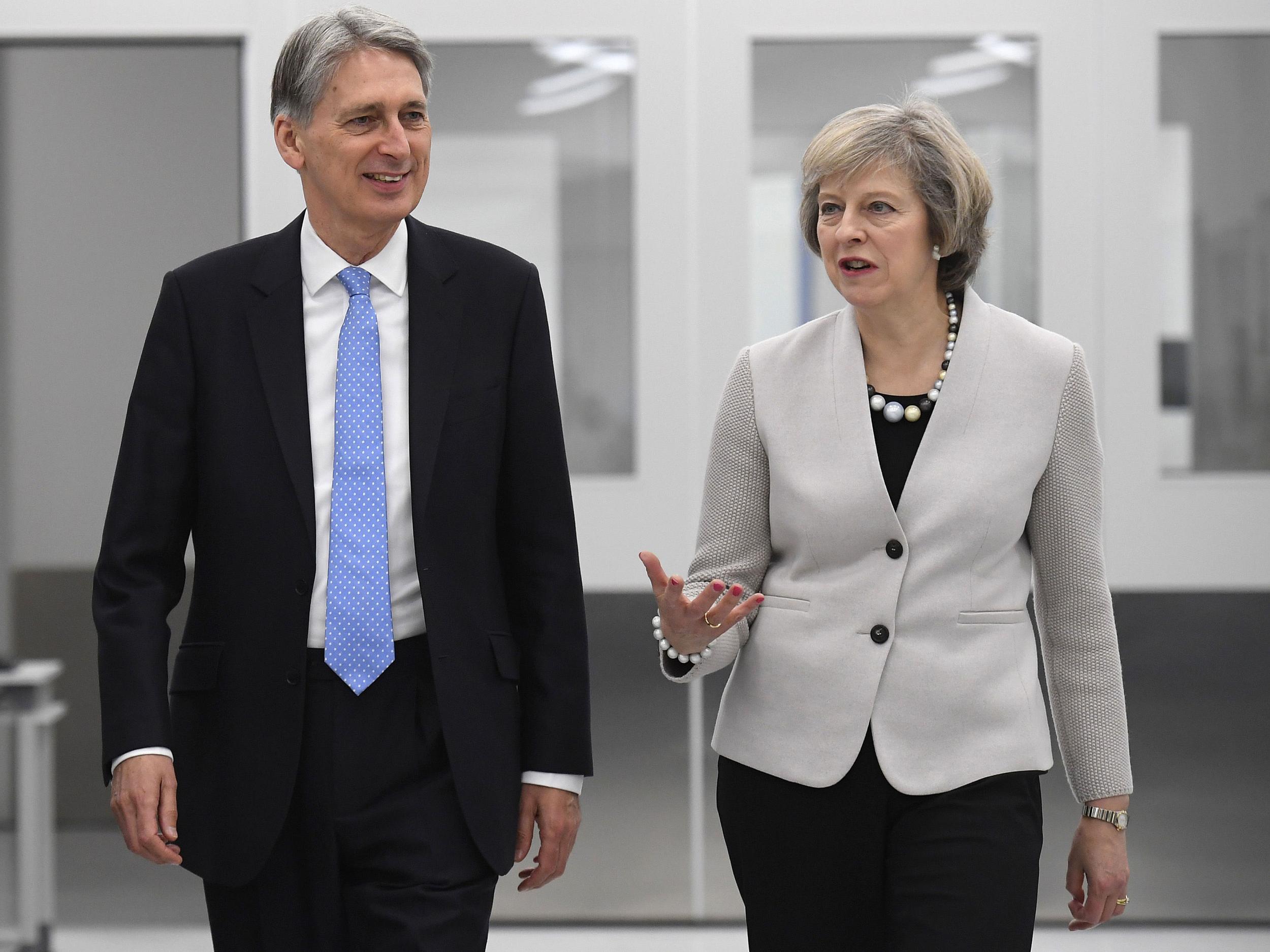 This is a Budget that is bound to go wrong. The last one – and Philip Hammond has done only one so far – in March, went badly. He had to abandon a rise in national insurance contributions for the self-employed because the 2015 Conservative manifesto ruled it out.
The rise would have been reasonable and fair, but a manifesto promise is more important, and the whole world, even subsistence farmers in Uighur, was amazed at Hammond's poor judgement in thinking he could brush aside a serious pledge on tax.
So he is sure to make a mess of it again, now that he has switched budgets to the autumn. Something really obvious like a tax on pets or a levy on hero dogs awarded the canine equivalent of the Victoria Cross. Or even something not obvious at all, but which journalists can agree is a gaffe or a blunder or, if there is more than one of them, an omnishambles.
Then we can all write the commentaries already in mind: Hammond beleaguered; Theresa May wanted him out ages ago; Michael Gove auditioning for the job; huge scalp for the Brexiteers; loss of one of the most grown-up of the Remainers; how deep is the quagmire?
Philip Hammond: The EU is the "enemy"
At the very least, failure is guaranteed by the irresistible force of spending pressures meeting the immovable object of constrained revenues. Hammond has lost £500m a year because of the self-employed contributions U-turn in March. Then there is £455m a year for Northern Ireland negotiated as the price of DUP support after the election. At the Tory party conference, Theresa May spent more money, freezing tuition fees and raising the repayment threshold, which will eventually cost £2.3bn a year.
Finally, the Office for Budget Responsibility (OBR), the independent forecasting body, has downgraded its assumptions about productivity, reducing estimates of future tax revenue.
That's the immovable object. Hammond may be able to put up a few stealth taxes here or there, but getting them through a hung parliament could still be a hazardous business. Then there are the irresistible forces, the demands for more spending: housebuilding, universal credit, NHS and social care.
There are four headings there, each of them big enough to be the central mission of a government. Theresa May talked about the "broken housing market" in her conference speech, in between coughs, and said: "I am going to make it my mission to solve this problem." At other times she has implied that she is going to "take personal charge" of help for the "just about managing" – the working poor whose tax credits are threatened – and the health service, including mental health care, and social care.
Theresa May's 'disastrous' conference speech – in pictures
Show all 8
When Hammond sits down on Wednesday lunchtime, no one is going to be happy. Sajid Javid, the Local Government Secretary, will not get the ambitious housebuilding programme financed by £50bn of cheap borrowing that he argued for in a semi-public bidding war. David Gauke, the Work and Pensions Secretary, might get a week cut off the six-week waiting period for universal credit, but it should be cut to five days not five weeks. The NHS won't get what it needs to make up for seven lean years and nor will social care.
It is all so terrible that maybe the Budget won't be as bad as expected. This demoralised Government has long ceased to be capable of anything as sophisticated as managing expectations, but if it wanted to lower expectations in advance of a big statement of tax and spend decisions, it could not have done a better job.
Too late now, because the die is already cast. George Osborne, an unusually well-informed financial journalist, pointed out that the final decisions had to be taken on Friday – to give the OBR, which he created, time to re-run its forecasts. "All that remains to be done is to write the speech, find the key to the replica of Gladstone's red box and persuade 10 Downing Street not to leak the best bits."
Perhaps the brilliant minds at the Treasury have a cunning plan to produce large sums of money from some wheeze. No, all right, it is not likely. But they might be just adept enough to smooth some of the corners as they allow a bit more borrowing over the next few years.
The best Hammond can hope for on Wednesday is that everyone says it is a terrible Budget but that nothing actually goes wrong. That would count as a good day for a Government stumbling from week to week.
Join our commenting forum
Join thought-provoking conversations, follow other Independent readers and see their replies