I was a student of the first openly gay Rabbi, Lionel Blue – this is what he taught me about openness
He was also highly influential in promoting inter-faith dialogue in Britain. Not only did he regularly go on retreats to monasteries but he encouraged a whole generation of rabbis to follow his lead. He took this a step further by extending that rapprochement to the growing Muslim community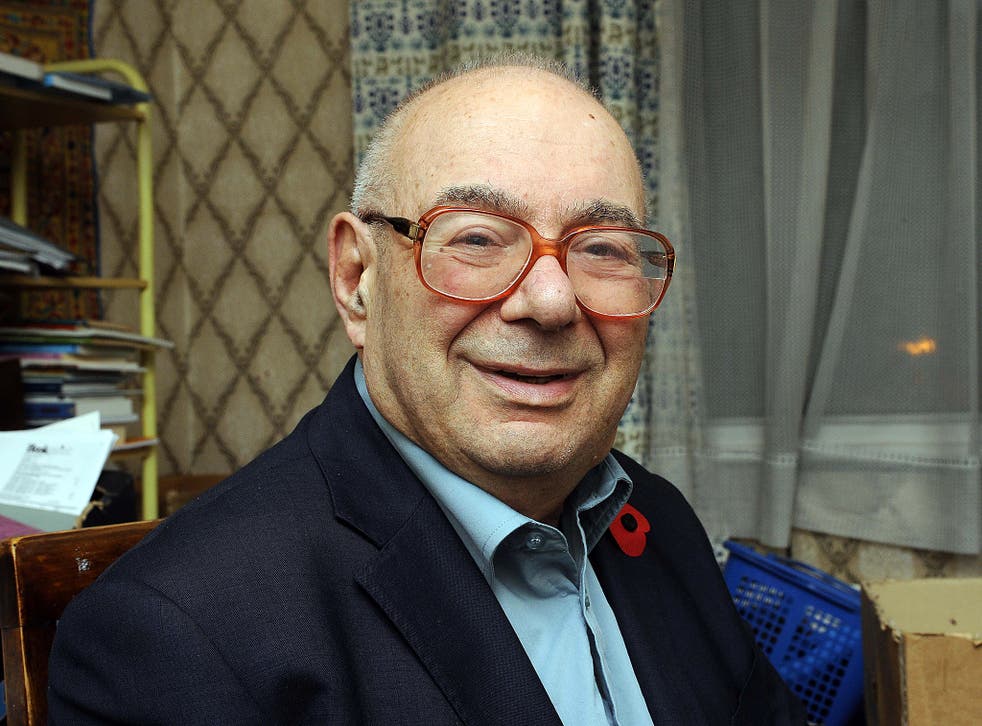 For several decades Lionel Blue – who passed away this week – was the indispensable Monday morning wake-up call for millions in Britain via BBC Radio 4's Thought for the Day, mixing religious insights with honesty and humour.
He was a breath of fresh air, taking the pompousness out of religious broadcasting and appealing to people who usually glazed over when it was time for "the god-slot".
Many of the anecdotes he told were about everyday events to which listeners could easily relate, such as wandering up and down shopping aisles or queuing at airports.
Others were at his own expense, especially as he was highly accident-prone. There was the time when, conducting a funeral, he fell into the grave. As he emerged from the depths, he said, "Now I know how Jesus felt!"
On another occasion, he had the idea of scattering rose petals on the coffin. Unfortunately, he put his hand in the wrong pocket and, without realising the mistake, threw out a handful of green shield stamps instead.
UK news in pictures

Show all 50
Despite these gaffes, listeners laughed with him, not at him, for he always managed to extract a warm message of hope or comfort that would help them tackle whatever tasks faced them.
His impact on television was even more arresting: for those used to bearded and heavily accented rabbis, here was someone clean-shaven and speaking native English.
It was a tribute to the way he was appreciated by Christians as much as Jews, that, whenever the then Archbishop of Canterbury retired, it was quipped that Rabbi Blue would be a wonderful choice as the next incumbent.
But away from the media, he made several other major contributions to religious life. The first was his work in helping to reconcile Jews and Germans after the Holocaust. He spent two years on the Continent building bridges between the two communities, organising conferences and seminars, both at clergy level and for young Jews and Germans.
He was also highly influential in promoting inter-faith dialogue in Britain. Not only did he regularly go on retreats to monasteries – almost certainly the first rabbi to do so – but he encouraged a whole generation of rabbis to follow his lead and influence their congregations to look outwards and find common values with local churches.
He took this a step further by extending that rapprochement to the growing Muslim community. Whereas others had shied away from this because of the political tensions in the Middle East, he recognised that they might be a problem, but should not be an obstacle.
He approached religious dialogue in his characteristically homely way, through inviting people for a meal and often joining him in making it. Nothing excited him more than learning a new recipe, especially one that had a religious tradition associated with it.
This mix of food and faith led him to writing a cookery column for the Church Times for many years
- an unusual topic for a rabbi and an unusual contributor for that paper, but which typified the way he defied stereotypical roles. His assertion that "religious cooking is generous cooking" highlighted his belief that hospitality trumped theology, and best exemplified religious life.
He also broke new ground in being the first rabbi to come out as gay. Whereas Orthodox Judaism still condemns homosexual marriages, the Progressive Judaism of which he was an exponent - which tries to combine the best of tradition with the realities of today – does not regard one's sexuality as carrying any value judgments.
It is little wonder that Jews and non-Jews, believers and atheists, and people of all sexualities feel they have lost "their rabbi".
Rabbi Dr Jonathan Romain is minister of Maidenhead Synagogue
Register for free to continue reading
Registration is a free and easy way to support our truly independent journalism
By registering, you will also enjoy limited access to Premium articles, exclusive newsletters, commenting, and virtual events with our leading journalists
Already have an account? sign in
Register for free to continue reading
Registration is a free and easy way to support our truly independent journalism
By registering, you will also enjoy limited access to Premium articles, exclusive newsletters, commenting, and virtual events with our leading journalists
Already have an account? sign in
Join our new commenting forum
Join thought-provoking conversations, follow other Independent readers and see their replies