Comment
Ministers knew about dodgy concrete in schools – but did nothing
… and the rot started with Michael Gove in 2010 when he scrapped Labour's schools rebuilding programme, writes shadow education secretary Bridget Phillipson
Friday 01 September 2023 15:01 BST
Comments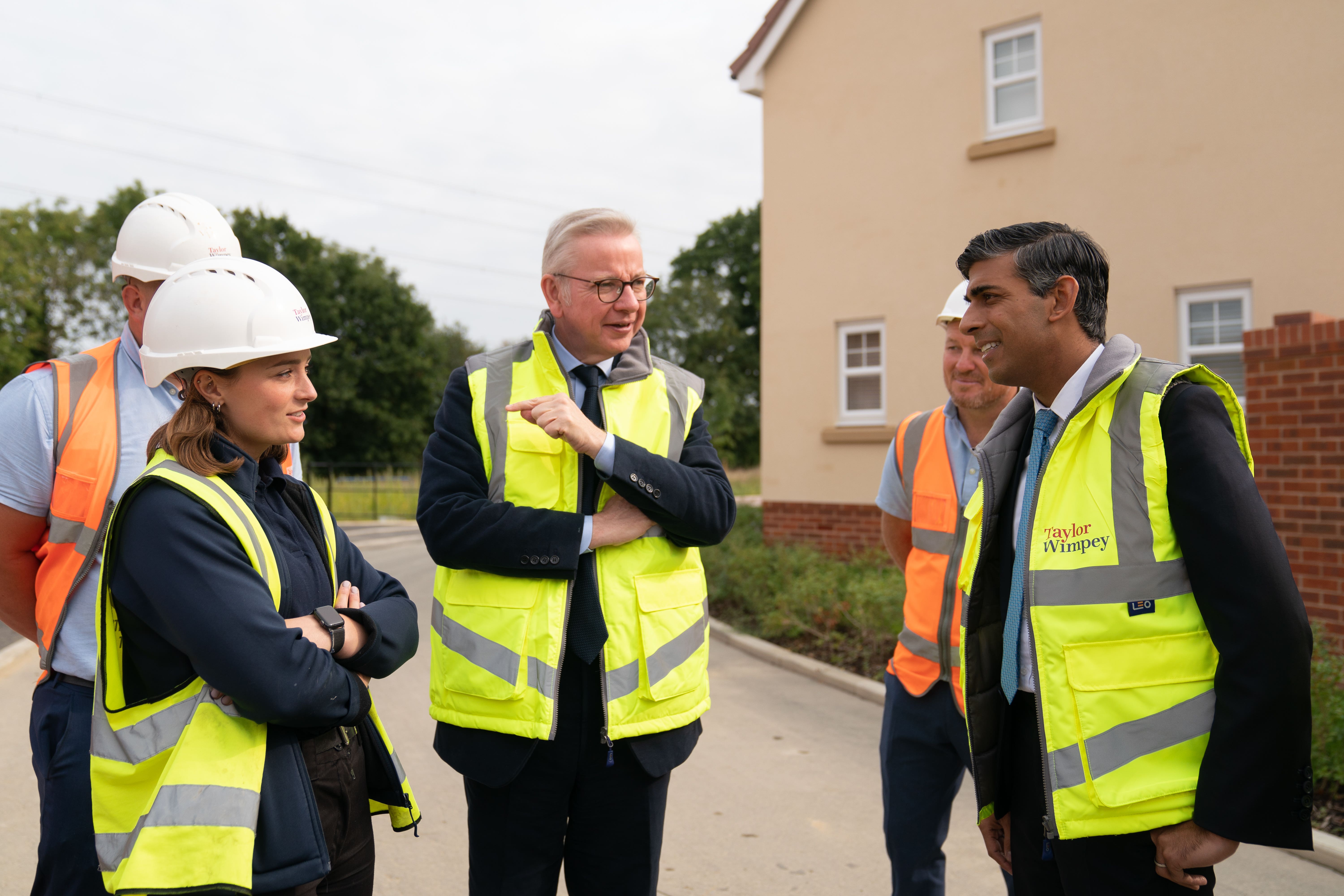 The start of a new school year means new uniforms, books and school shoes all being readied for the return to classrooms next week. Children should be excitedly looking forward to getting back together with friends and learning together after the summer break. Instead, just days before children are due to return, schools have been told to close due to unsafe, crumbly concrete.
Parents will understandably have a sense of deja vu. At the start of the school term in January 2021, primary school children went back to school for just one day before being sent home. Now, at the start of another school term, Conservative incompetence is keeping children at home again.
Ministers are ringing round headteachers just as they're planning to reopen schools to tell them to keep classrooms closed. Refusing to publish a list of all the schools affected. Telling parents and children just to sit tight and wonder if their school is affected too. More days of school missed, more time away from friends, from socialising and from learning.
Worse still, ministers have known about these risks for years but have done nothing. In 2018, the roof of Singlewell Primary School in Kent collapsed suddenly and without notice due to the same bubbly, crumbly concrete that is closing schools today. Fortunately, that accident happened at a weekend, but it should have been a warning signal, an alarm bell that prompted action.
I asked in parliament months ago whether, in the intervening five years, we have seen decisive action from the government. Have ministers gotten a grip on the scale of the problem? Have they set out a timetable by which they will deal with these challenges, to protect children, parents and school staff?
Of course, they have not. In recent days, Conservative ministers have filled up column inches to urge parents to send children back to school, but now they are the reason that more children will be spending more time at home.
And let us not forget it was education secretary Michael Gove who announced in 2010 that he was scrapping Labour's school rebuilding programme. Abolishing that programme was the death knell of ambition for our children and their learning. The first sign of the neglect that was to come.
Since that Gove announcement, the Conservatives never put in place a national plan for school buildings. They have had no strategy to ensure that they're up to scratch, nor for providing the facilities that will support children to learn and excel in school and throughout life.
Education is at the heart of Labour's ambition for Britain. We would be working with teachers, leaders and school staff to ensure every school is fit for purpose, just as the last Labour government had to do.
Yet sadly, it's not just on school buildings that the Conservatives are failing our children. Across the country, there are two children under five for every available childcare place, leaving parents struggling to juggle work and family life. Apprenticeship starts have fallen by a third since 2015, denying young people and adults the chance to earn as they learn, while more teachers left our schools last year than new recruits entered teacher training.
It's a bitter irony that the government appointed a new children's minister on the day that they were forced to come clean about their neglect of our children and their futures. Yesterday's appointment means that the Tories have now had 10 children's ministers in 10 years. It couldn't be clearer that they have no grip, no plan and no ambition for our children's futures.
Bridget Phillipson is the shadow secretary of state for education and Labour MP for Houghton and Sunderland South
Join our commenting forum
Join thought-provoking conversations, follow other Independent readers and see their replies