Future generations shouldn't have to put up with the terrible sex education we were subjected to
Given that 59 per cent of girls have experienced some form of sexual harassment at school or college, 1 in 5 women has experienced sexual violence and two women a week are killed by a current or former partner, consent not being on the curriculum is not only illogical – it's dangerous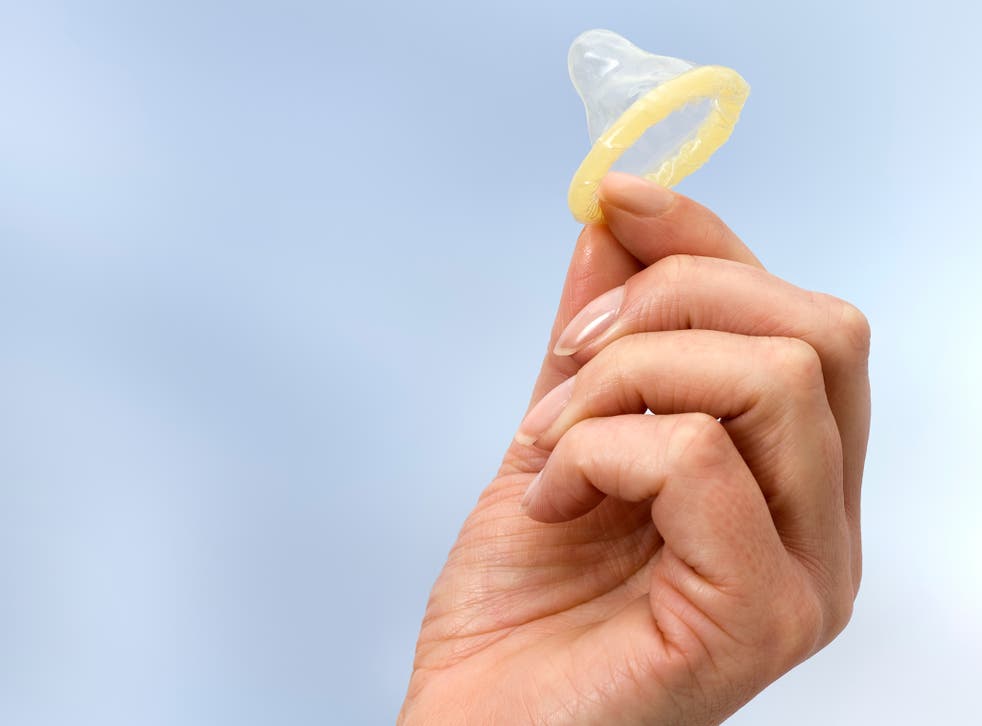 One of my most hilarious school memories is of my geography teacher wheeling in a box-shaped TV on a rickety plastic stand. It must have been 2011 or 2012, and as a class full of 15-year-olds sat sneaking peeks at their smartphones, she inserted a VHS tape and clicked play on a videorecorder that looked like it was made in the 1980s.
It showed a stereotypical nuclear family walking around their house naked, and later on a cartoon of a straight couple having penetrative sex.
Our geography teacher sat awkwardly in the corner as the class sniggered throughout the video that cautioned us about pregnancy, STIs, pregnancy, STIs, and… pregnancy. "Wear a condom!" it warned. Or just don't ever have sex until you're married and can have a nice little nuclear family of your own.
In another lesson I watched my deputy head of year put a condom onto what I can only describe as a dildo (what else do you call a dick-shaped object?), while saying, "Pay attention girls, some men like their partners to do this for them."
UK news in pictures

Show all 50
We were taught Sex and Relationships Education (SRE) by random teachers because there were no members of staff specifically allocated to teach that subject at my school, and this is still the case for most schools across the country. We were told about the mechanics of straight, cis, penetrative sex, and reminded about 500 times to wear a condom.
But we were never taught about consent, intimacy, body image, mental health, the existence of queer and trans people, or how digital media and porn might affect or influence us and our relationships.
Despite all of this, my school was vastly better at teaching SRE than many others – I had a friend who was given sex education by a nun who told the class of girls not to have sex until they got married, and that was literally the start and end of the lesson. Her school was in the borough with the highest national rate of teen pregnancy at the time, shockingly.
This week, a consultation has been launched to update the SRE guidelines, and it's about bloody time! Teachers, parents, pressure groups and young people have been calling for this change for years.
I know because when I was at school I campaigned alongside friends to try to get the Education Secretary Michael Gove to update the SRE curriculum. I understand that he's accepted since in private that he was wrong to ignore sex ed.
By the time the new guidelines will come into force in 2020, the current SRE curriculum will be 20 years old – that's older than all of the students currently being taught it. The new curriculum has the potential to be a game changer for young people today, when it comes to their relationships with others and themselves. So what can we hope from it?
MP makes sexist jokes when discussing sex education in committee meeting
I remember a conversation with my sister a few years ago. She told me that a boy shared a naked picture of his ex-girlfriend around the school, and she got expelled for it – not him. Social media use has been linked to poor mental health, and of course revenge porn and the non-consensual sharing of images. Yet there is nothing in SRE guidelines about digital media.
In fact, the guidelines were last updated four years before Facebook was created, six years before Twitter was started, and 11 years before Snapchat. You would be hard-pressed to find a young person today who isn't on one, if not all, of these platforms. We desperately need to address the gap between what we're teaching young people about relationships and how they experience them in the digital age.
When I was at school, it wasn't unusual for boys to look at porn in the back of classrooms. Young people are watching online porn at the average age of 11 – and while I don't see any intrinsic problem with porn, the fact is that what teenagers will be watching is highly unlikely to be of the "ethical" kind, and much more likely to be porn that reinforces harmful gender stereotypes, racial stereotypes and often aggression and violence towards women.
Nowadays, this content is often a young person's first "education" about sex – and due to outdated SRE guidelines, sometimes their only education.
I recall an RE lesson at school. We were talking about rape, and one boy couldn't get his head around the fact that a husband could rape his wife. "But they're married," he persisted, as if "to have sex when I don't want it" is a wedding vow.
Given that 59 per cent of girls have experienced some form of sexual harassment at school or college, 1 in 5 women has experienced sexual violence and two women a week are killed by a current or former partner, consent not being on the curriculum is not only illogical – it's dangerous. We are failing our young people.
As a queer, trans person at school, I also felt somewhat excluded. I was picked on by kids who called me "lesbian" as if it was a bad thing. I didn't know at the time that I was queer – I just knew that I didn't like boys.
I was also struggling a lot with my gender identity, opting for trousers, begging my parents to chop off all my hair and hiding my bra from sight every time I took it off because I couldn't bear to look at something that I didn't associate with myself.
I came out as queer at 17 and trans this year. I often wonder if I'd have known for sure and accepted who I was sooner, if I had more LGBTQ+ inclusive SRE.
Some might argue that it's not up to schools to teach kids, but by pretending we don't exist the education system is compliant in the bullying of queer and trans students, and allows us to continue struggling – in the dark – about our identities and our place in the world.
Considering that 84 per cent of trans young people have self-harmed, and almost half of trans pupils have tried to take their own lives, I have to repeat that we are failing our young people.
The journey to updating the curriculum begins this week, and parents, teachers and young people are encouraged to contribute their thoughts on what should be changed.
I can only hope that after this, the next generations of children and teens will be given much better SRE than it was for my generation.
Register for free to continue reading
Registration is a free and easy way to support our truly independent journalism
By registering, you will also enjoy limited access to Premium articles, exclusive newsletters, commenting, and virtual events with our leading journalists
Already have an account? sign in
Register for free to continue reading
Registration is a free and easy way to support our truly independent journalism
By registering, you will also enjoy limited access to Premium articles, exclusive newsletters, commenting, and virtual events with our leading journalists
Already have an account? sign in
Join our new commenting forum
Join thought-provoking conversations, follow other Independent readers and see their replies