The Independent's journalism is supported by our readers. When you purchase through links on our site, we may earn commission.
'Shrinkflation' should be called out for what it is - a fraud against consumers
When manufacturers put their prices up, we can decide whether to pay more; when they subtly reduce the size of a product, we don't even notice that it's happened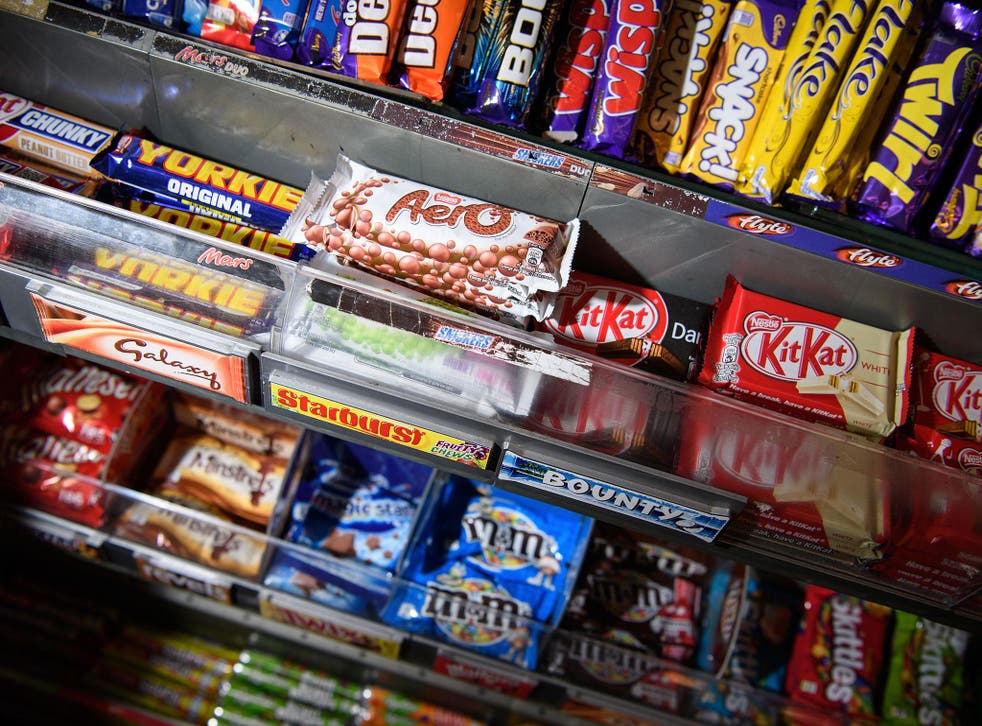 It is time to name a new crime. It is called 'shrinkflation'.
There have been reports for some time that manufacturers of such household items as sugar, jam, syrups, chocolate and confectionery have been reducing the size of their products without making corresponding cuts in their prices. I say reports because this activity cannot easily be detected by the naked eye. Somebody has to tell us poor consumers that this shrinkage is going on because we cannot see it for ourselves. That is the nature of the fraud.
It is a fraud, isn't it? If the manufacturer of, say, your favourite jar of strawberry jam raised the price, you would most likely notice and then make a rational decision whether to pay up or do without the jam. But if instead the manufacturer reduces the quantity of jam and maintains the price, you probably won't be the least bit aware of what is going on – unless you study the small print on the label. In short, you have been had.
Now the Office for National Statistics (ONS) has calculated the extent of this disingenuous behaviour, which it calls 'shrinkflation'. It reports that as many as 2,529 products have shrunk in size over the past five years but are being sold for the same prices. This activity isn't just confined to chocolate bars as popularly supposed. It stretches from toilet rolls to fruit juice.
The ONS also knocks on the head the notion that Brexit has somehow been responsible. It comments that there has not been a change in trend since the EU referendum – "our data shows that shrinkflation has been used in practice consistently across the past 5 years".
Now according to standard economic thinking, companies that deceive and manipulate people are not going to last long. Competition between firms will see to that. But actually there is quite a lot of evidence that competition doesn't always take the form of a race to the top; it can often be a slithering and sliding to the bottom.
As two Nobel Prize-winning economists, George Akerlof and Robert Silver, argue in their book, Phishing for Phools: The Economics of Manipulation and Deception, companies exploit human weaknesses not necessarily because they are malicious or venal, but because the market makes them do it. Those who fail to exploit people will lose out to those who do. To put it bluntly, they will find themselves at a competitive disadvantage.
Then what about the law? In theory perhaps it could be brought to bear on 'shrinkflation'. But in practice the evidence for prosecution could be collected only if individual consumers were to spend their time weighing chocolate bars and toilet rolls on their home scales or if armies of inspectors were employed.
Is austerity over? Economics editor Ben Chu explains.
It is not of course the only dubious business practice to come under the microscope. Transparency International published a report last year which suggested that, within the health sector, pharmaceuticals stands out as a sub-sector that is particularly prone to corruption. This can take the form of a pharmaceutical company bribing a doctor to prescribe its medicines irrespective of a health need or a government employee being 'encouraged' to facilitate the infiltration of sub-standard medicines into the distribution system.
The Governor of the Bank of England, in a speech he gave soon after his appointment, referred to scandals in fixed income, currency and commodity markets. He said: "The scandals highlight a malaise in corners of finance that must be remedied. Many banks have rightly developed codes of ethics or business principles, but have all their traders absorbed their meaning?"
Then, as if to confirm the justice of the Governor's comments, it was recently discovered that thousands of employees at the world's most valuable bank, Wells Fargo, secretly opened millions of accounts without their American customers' knowledge in order to meet sales targets. Staff faked email addresses to create accounts and even went as far as to create PIN numbers for customers without telling them.
Perhaps this is why 'shrinkflation' is the perfect business crime: it is only one among many and, compared to some of the others, has yet to be ruled illegal or even impermissible.
Register for free to continue reading
Registration is a free and easy way to support our truly independent journalism
By registering, you will also enjoy limited access to Premium articles, exclusive newsletters, commenting, and virtual events with our leading journalists
Already have an account? sign in
Register for free to continue reading
Registration is a free and easy way to support our truly independent journalism
By registering, you will also enjoy limited access to Premium articles, exclusive newsletters, commenting, and virtual events with our leading journalists
Already have an account? sign in
Join our new commenting forum
Join thought-provoking conversations, follow other Independent readers and see their replies