The beloved pumpkin spiced latte is ruining the planet – and the autumnal season millennials are supposed to revere is in jeopardy
Disposable cups with cute drawings on them are still disposable cups – a key contributor to global warming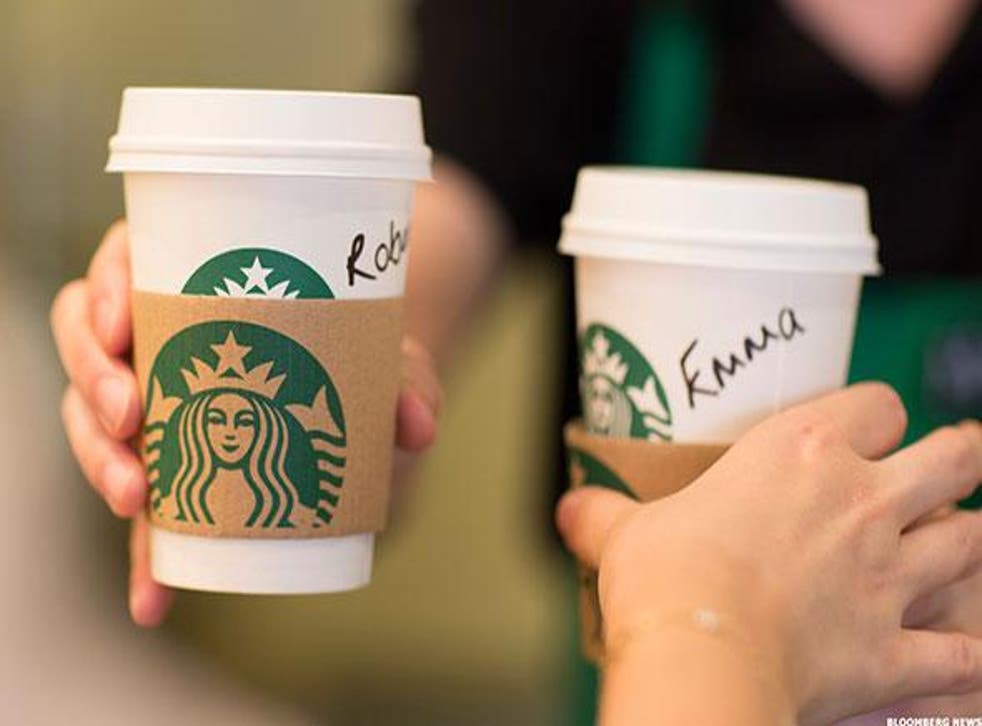 Like any self-respecting millennial, I love autumn. I own an absurd amount of woolly scarves, am obsessed with Halloween, will eat entire meals based around pumpkins and derive a disproportionate amount of glee from stomping around in a copper-coloured pile of fallen leaves.
Companies are not shy about cashing in on our obsession with this somewhat magical time of year. In 2016 Burt's Bees basically broke the internet when it released a Pumpkin Spice lip balm, while Lush's Sparkly Pumpkin bath bomb is an Instagram must-have every October. "Autumn Hauls" are a firm YouTube staple, and include not only endless chunky-knit jumpers, but also homeware editions (featuring pumpkin string lights and orange leaf wreaths), and even entire videos dedicated to autumn-themed candles. The hygge obsession that dominated 2016 was overwhelmingly used to sell autumn as the cosy season – and corporations were all too quick to shove the word onto everything from socks to mugs.
It's got so bad that what used to be a mildly controversial, almost emo-y penchant for the "season of death" has now reached peak basic bitch status. And if there's one product that epitomises the commodification of autumn, it is the ubiquitous pumpkin spiced latte.
For the uninitiated, Starbucks's PSL is a cup of frothy milk with a hint of coffee, a tonne of sugar, pumpkin puree and a few "autumnal" spices chucked in. If this sounds gross to you, I sympathise, but, if the internet's reaction to the announcement that they'll be imminently available in UK stores again is anything to go by, we're in the minority.
Man receives Starbucks order with racial slur written on the cup
It seems odd for this to be the beverage of choice for a generation obsessed with fitness and wellbeing. The smallest serving contains more saturated fat than a Krispy Kreme donut and 43 per cent more sugar than a can of Coca-Cola, yet it's not subject to George Osborne's "sugar tax" – not that it would make much difference: prices start at £3.15 for a "short", so I doubt an extra few pence would swing it. Not to mention the fact that Starbucks isn't exactly known for going out of its way to pay its taxes. So much for modern society investing in ethical brands.
From what I gather, much of the appeal of the PSL lies not in its sickly, artificial taste, however, but in its packaging, for which Starbucks creates limited edition versions of its disposable cups, often covered in doodles of autumn leaves. It's a clever marketing strategy: capitalising on the most trendy time of year, with an overpriced but visually appealing product that people will post pictures of to social media, thereby giving the company free publicity. Genius.
Except for the small matter of, you know, the future of the planet.
Disposable cups with cute drawings on them are still disposable cups, you see. They may look like paper, but they're waterproof because they're lined with polyethylene, a type of plastic that not only requires crude oil to manufacture, but also makes them essentially unrecyclable. More than 99.75 per cent of coffee cups are not recycled. As for the plastic lids – that's a total environmental write-off.
We now throw 2.5 billion disposable coffee cups away every year. They end up in landfill, where tiny particles of plastic seep into the earth, contaminating our soil and endangering wildlife. If they are incinerated they create toxic fumes, otherwise known as greenhouse gas emissions, a huge polluter that's leading to global warming
Plastic waste across the world: in pictures

Show all 15
Ironically, it's the very season Starbucks is capitalising on that could be the most affected. Autumn temperatures in northern latitudes have risen 1.1C in the past two decades. The shortening – and potential disappearance – of autumn as we know it has consequences beyond the end of the transitional wardrobe. Higher temperatures mean the leaves are falling later, making it harder for trees to prepare for the colder seasons and leaving them vulnerable to frosty temperatures. When the trees that shed the pretty leaves are becoming extinct, how will you find the perfect autumnal backdrop for the all-important profile picture?
If you want to, get your pumpkin spiced latte in a reusable cup, by all means. There's no accounting for taste. But do not allow yourself to be sucked in to a ruthless corporation's branding at the expense of the very thing you're trying to celebrate. Seasons are not a trend, they're part of a fragile ecosystem that we need to focus on preserving, not Instagramming.
Register for free to continue reading
Registration is a free and easy way to support our truly independent journalism
By registering, you will also enjoy limited access to Premium articles, exclusive newsletters, commenting, and virtual events with our leading journalists
Already have an account? sign in
Register for free to continue reading
Registration is a free and easy way to support our truly independent journalism
By registering, you will also enjoy limited access to Premium articles, exclusive newsletters, commenting, and virtual events with our leading journalists
Already have an account? sign in
Join our new commenting forum
Join thought-provoking conversations, follow other Independent readers and see their replies