We now have a climate change sceptic in charge of environment, a man who hates Europe in charge of Brexit, an NHS enemy in charge of health and a PM who hates human contact
Did I mention that our justice secretary also has an appalling voting record on LGBT rights?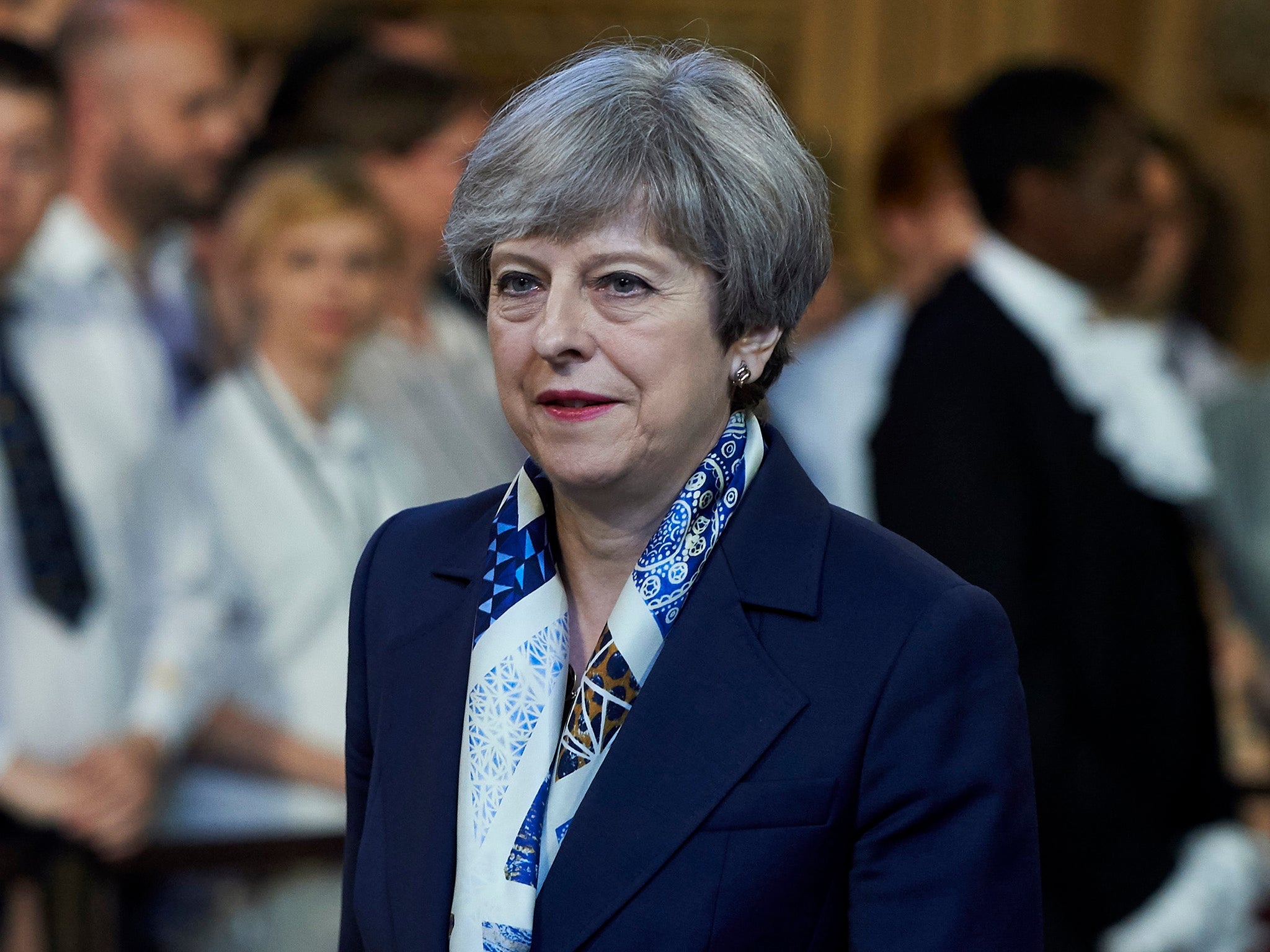 I'm not a politician. I'm barely a pundit. I'm a taxpayer. I'm a dad. I'm an immigrant. I'm someone who lives in the UK, in the British countryside, and commutes into an area recently targeted in a terror attack. I'm writing this post because a baffled and frustrated Facebook status update I published piqued the interest of the comment editor, and so here we are.
With that said, I'm wondering if others share my bafflement by some of the appointments made to the cabinet following the election.
We now have a health secretary who is hated by (and seems to want to privatise) the health service, an environment secretary who once tried to remove climate change from the curriculum, a Brexit secretary who hates Europe, a home secretary who is indifferent to civil liberties, and a prime minister who dislikes human contact, and will seemingly sign a deal with literally anyone to preserve her tenuous hold on power.
Jeremy Corbyn appears to partially ignore Theresa May's attempts to engage him in banter
Because to me it seems that the Government has put in place a string of people who will pay for their present power with our future, and we'll suffer greatly for it. I don't even think the 1 per cent will benefit – it's that bad. But let me explain what I mean – and why Theresa May's poor judgment in appointing these ministers might further hit her chances of political survival.
Boris Johnson and David Davis
The appointment of BoJo as foreign secretary, and the sweaty chief negotiator, David Davis, to Brexit, was little surprise. However, personally, I wouldn't trust those two to represent my best interests at the PTA, much less at the most important juncture in international diplomacy in 50 years.
Bojo was famously put in his place by the Italian economic minister after he challenged the prospects for prosecco – "And I said 'Yeah, maybe we're going to lose some prosecco. You're going to lose some fish and chips exports. The difference is I'm going to lose to one country – you to 27."
My key hope with Johnson and Davis at the helm is that the "unelected bureaucrats in Brussels" manage to stop us doing any more self-harm than necessary.
Jeremy Hunt
Moving to Britain from Malaysia 25 years ago, I was in awe of the NHS. Not because it existed – there is a degree of national health provision in Malaysia; after all, its government was modelled on ours – but rather that it was effective. That people trusted it. That it operated on the scale it did.
And Jeremy Hunt – as you'll understand if you read the letter from NHS doctor Louise Irvine, who opposed him in his constituency in the last election, is systematically dismantling one of the most remarkable healthcare institutions in the world.
Theresa May and Jeremy Corbyn share exchange after Queen's Speech
In doing so he is alienating one of the most important resources we have, our medical skills base, already suffering under the spectre of a hard Brexit as EU nurses quit our shores. My medical friends all loathe him, and some seem to be considering a move Down Under, depressingly, where both the profession and the weather are in generally more consistently good, erm, health.
Michael Gove
Michael Gove has systematically voted against environmental policies for pretty much the whole time he's been in Government – even if he's not technically a full-on climate change denier, he must be a sceptic to have consistently voted against pretty much all legislation to reduce greenhouse gas emissions.
He's been called a "fox in the hen house" in his appointment as environment secretary (by the former energy and climate change secretary Ed Davey, no less). A more transparent example of someone striving for short-term gain without care for the long-term implications would be hard to find.
I'm minded of the Dr Seuss environmental fable, The Lorax – Gove is a conscience-less Once-ler, and will have all our Truffala trees chopped down with nary a thought for the generations to come. He tells us he'll "listen to the science", which to my mind is a little like a wolf "considering veganism" – even if it's true, will it make any difference?
Amber Rudd
If you're unclear on what the European Convention on Human Rights has done for us in Britain, this video is worth a watch. Theresa May and Amber Rudd, if they manage to assemble an effective British Bill of Rights to replace our Human Rights Act – something that looks increasingly unlikely in the short term – will almost certainly structure it to allow the dismantling of any right we have to our privacy, if her speeches following the latest terror attacks are anything to go by.
Independent candidate claims Amber Rudd shut down his speech about arms sales to Saudi Arabia
After years as Home Secretary, she still didn't manage to protect us from rising terrorism. And Amber Rudd is following in her footsteps. If anything, there's a case being made that the style of rhetoric used in the anti-immigrant tide is actually driving people to extremism more effectively than any ISIS propaganda.
As a side note, Rudd's draconian position on surveillance and internet privacy is almost entirely inconsistent with the opaqueness with which May is running the Government – after all, we have a two-year term without a Queen's speech ("to help Brexit") and no one is in the loop of our Brexit strategy. One rule for them and another for us, it seems.
David Lidington
The tolerance of British society as a whole has been inspiring to me. Despite being non-white, and while admittedly having lived in a relatively rarefied bubble of British society, I've rarely – if ever – witnessed the narrow-mindedness of hate speech. I'm aware it exists in pockets in our society and I find it loathsome, whether directed at racial or other minorities.
The appointment of David Lidington as justice secretary – a man with a strong anti-gay voting record, who was one of just 47 MPs to vote against the Civil Partnerships Bill in 2004 – undermines the tolerance that has been the hallmark of my experience of British society.
David Lidington gives statement to House of Commons after security incident
Perhaps next Theresa May can invite her hand-holding partner Donald Trump to come over and join in with the Women and Equalities Committee. Oh no, wait – we already have Philip Davies for that.
Theresa May
Theresa May's inability to engage with people, particularly in the wake of recent disasters like the Grenfell Tower fire, is a problem. It seems a critical quality for a national leader, to convey empathy in the face of disaster. Her way of dealing with those challenging situations does not inspire confidence, either in her or in the "strength and stability" of her government.
Theresa May and Jeremy Corbyn have contrasting receptions at Finsbury Park mosque visits
I'm worried that all the above will further polarise our society, damage our environment, hurt our economy, erode our values, and diminish our role on the global stage. As a father, I'm worried that this Government is going to rob my children of their future. When we break it, it won't be straightforward to get the NHS back, we won't get the environment back either, and if we uncork a tide of social unrest and terror, where exactly will that lead us?
Let us protest, let us oppose, let us communicate our dissatisfaction in this wholly unacceptable Government – simply because we can't afford not to. Everything depends on holding back these wolves in sheep's clothing.
Join our commenting forum
Join thought-provoking conversations, follow other Independent readers and see their replies