The Tories will tell you they're the party that gives the nation proper employment – but even their advisers don't agree
Creating a nation of slaves to poverty-waged, piecemeal jobs doesn't solve anything; in fact, it's bad for the economy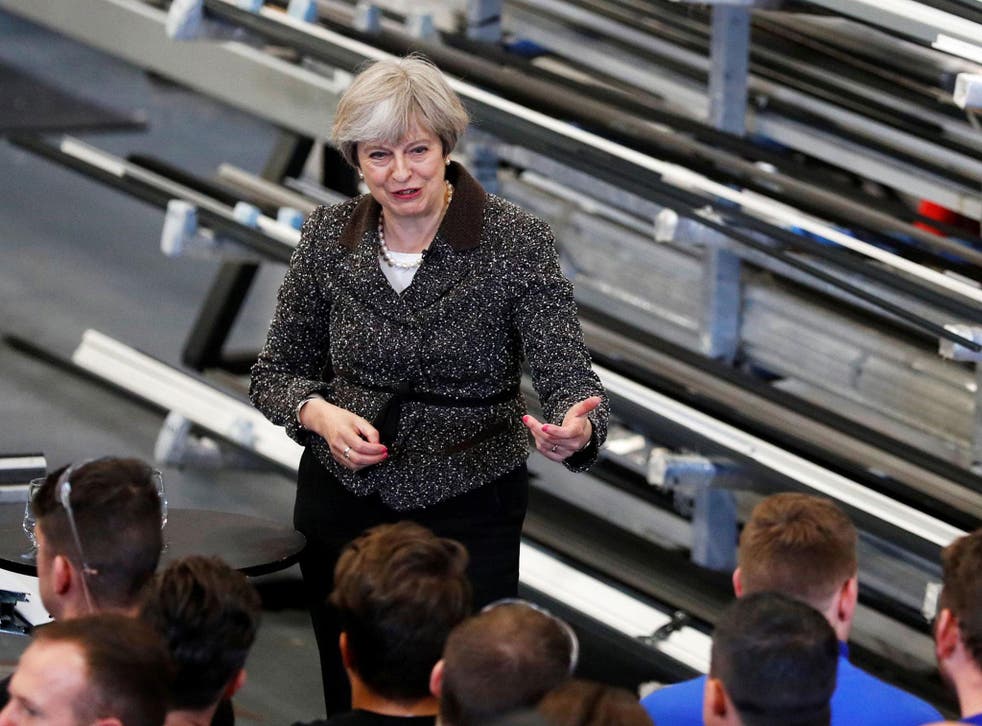 Ever since Norman Tebbit asserted his moral superiority by telling the country that when his own father needed employment in the economic downturn of the 1930s he jolly well got on his bike, went to look for a job and didn't stop until he found one, the Conservative Party has had an odd relationship with work. Tory leaders talk about being the party of jobs and growth, and on the whole that's the message the electorate has accepted, linking Labour – despite important steps such as the introduction of the first national minimum wage – with the fabled "benefits culture", which sees its citizens better off outside work than in it. In fact, the statistics paint a much more complex picture.
Both parties have mixed records on employment levels and job creation in government. John Major left government in 1997 with a higher unemployment rate than when Thatcher began that period of Tory administration, but the Tony Blair/Gordon Brown and Harold Wilson/James Callaghan governments suffered the same indignity.
For all those governments, the question of work was a rather simple one: were sufficient numbers of citizens obtaining jobs and staying in them, or were they losing work? Now, however, the problem is far thornier. Politicians need to worry not only about whether people are in work, but about the type and quality of work they are in. But this Tory Government has been ignoring those big questions.
Matthew Taylor, who is undertaking a review of work and employment for the Conservatives, has identified a new type of job that is damaging the economy: bad work. Before setting out his views in a speech on Tuesday, he revealed to the BBC what constitutes "bad work", and it's not just zero-hours contracts. Employers are criticised for offering jobs with low pay, lack of flexibility, lack of engagement with staff as well as the lack of security that characterises the new gig economy.
Theresa May in soundbites
"I think bad work is unacceptable when so many people in work are in poverty," Taylor said. "Bad work is clearly bad for our health and wellbeing… Bad work is bad for productivity, so it's bad for our economy."
Taylor is a sort of thinker-turned-policy wonk by trade, and therefore it's not a surprise that he places his remarks in the context of the race towards automation – the takeover of the robots that will change the way we all work, if we any longer work at all. But he's also raising some incredibly practical, rather than theoretical, issues too.
He asks why it is that some businesses are so bad at treating their employees like humans, especially as most citizens spend half of their natural lives going to work. A sobering thought.
He concludes that the workplace must and will change, but in a way that "thinks about the quality of people's work experience". And he leaves us with a final warning: "Bad work just doesn't fit 2017."
He'll be delivering his report to Downing Street in the immediate weeks after the election. It seems the inhabitant of that address will be the same Theresa May who commissioned this review from Taylor before she called her snap general election. It's interesting, then, that her Government doesn't seem to have any qualms about the fact that what success it has achieved on employment rates – the bald figures crunched in Whitehall – comes at the expense of what me might call "good work", or, at least, "better work".
Yes, the Tories have committed to a rise in the minimum wage, but by supporting the greater casualisation of the workplace by allowing the proliferation of zero-hours roles and hand-to-mouth gig work grow, they are contributing to the rise of bad work. They have talked up the rise in self-employment as a boon for British entrepreneurship, when the data hides many forced to register as self-employed by a de facto employer, or who are stuck with piecemeal work – an hour here, a delivery there – because they simply cannot find the stable, regular employment they are looking for.
UK General Election 2017

Show all 47
Theresa May and her secretaries of state have shown very little interest in ideas like Taylor's so far. But if they want to retain the support for their party that is clearly in ascendance, and that will likely win them a clear and workable majority on 8 June, then they're going to have to start listening to them and thinking differently. Are they ready to do that? Or do the Tories, just like Tebbit, still think that employment is the responsibility of the individual and not the state; that the state has little bearing on the culture of work, and it's not its business to meddle anyway?
Taylor, in his review, is expected to call for a "new norm" over how business and employers treat those who work for them. That's not just essential, it's necessary if we want to do anything about the productivity crisis that will cost the country dearly as it seeks to create new economic relationships with the rest of the world after Brexit.
But that's not enough either. There should be a "new norm" in the way that government treats employment and employees too – not just as a statistic, to fling around in an election campaign, or in a Parliamentary debate – but as an indicator of the health and wellbeing of an entire nation.
Nobody wants to be purposeless, of course, but creating a nation of slaves to poverty wage, piecemeal jobs won't solve any of the big questions hurtling towards us. It about time May started listening to the people she employs, starting with Taylor.
Join our new commenting forum
Join thought-provoking conversations, follow other Independent readers and see their replies