Trump's transgender bathroom rights rollback may only last four years, but it will harm trans kids for life
Throughout his campaign, we were assured that the trans community could 'use the bathroom they feel is appropriate'. Yet, this was never a position shared by his support base, or the Vice President Mike Pence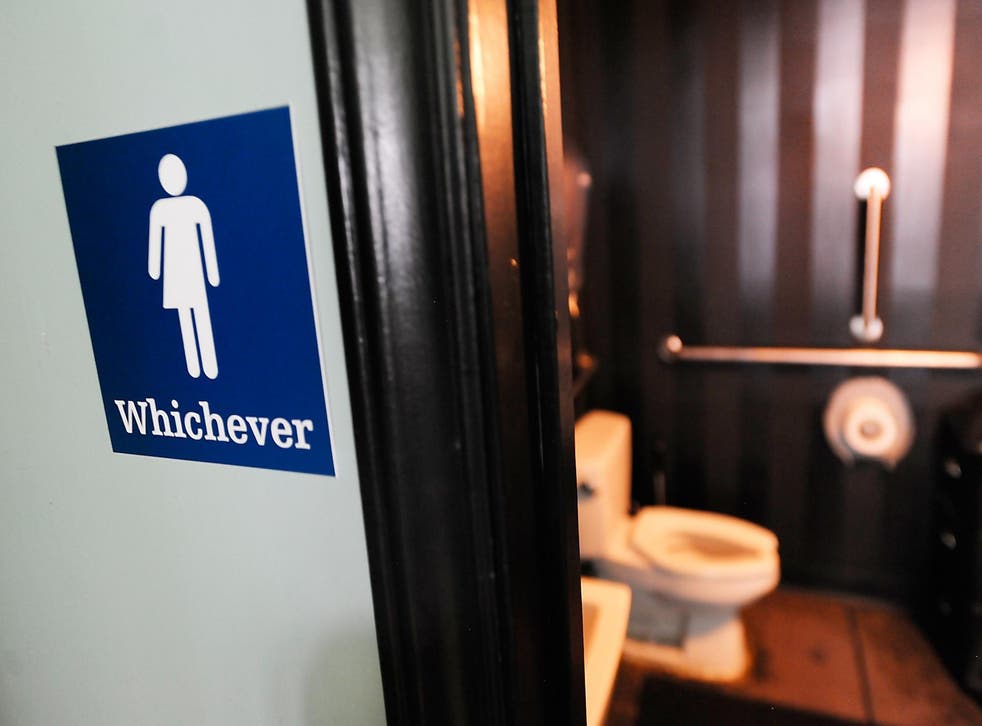 I remember two years ago being gripped by grief over several prominent transgender youth deaths in America.
Leelah Alcorn, a young transgender girl decided to killed herself, rather than live another day in her conservative transphobic home.
Blake Brockington, previously elected the first trans homecoming king, committed suicide, writing in the note he left behind, "Even if I got better in my head, I would never want to continue on in a world like this."
I remember reports from friends and colleagues in America that they feared this would, in turn, lead to further deaths; that there needed to be a change to prevent this ever happening again.
Trump appears to change stance on transgender rights
This is why Barack Obamas' guidance on trans students was so important. It went beyond being a directive on where to urinate; it was a clear message from the most powerful institution in America that if you mess with the basic rights of transgender youth, you will face a backlash.
Fast forward to 2017, and we are faced with Trump recalling this guidance. It's a clear and open capitulation to those who might be alienated by the slightest glimmer of a socially progressive version of Trump. It is also a deliberate act of transphobia, cloaked in the right-libertarian rhetoric of allowing states to make choices that affect them, playing on conservative fears of federal intervention.
Throughout his campaign, we were assured by Trump that he saw fit for the transgender community to "use the bathroom they feel is appropriate", and yet, this was never a position shared by his support base.
In any conversation around transgender rights and the battle over bathrooms, there was a pervasive trans-misogynist figure: a lurking man in a dress, ready to swoop upon poor innocent cisgender girls and subject them to unmentionable acts. Never, of course, acknowledging the fact that it is trans youth who are in danger of violence when using bathrooms.
The controversial orders Donald Trump has already issued

Show all 9
It speaks volumes as to his relationship with the LGBT community that Trump has chosen Mike Pence, former governor of Indiana, and a man primarily noted for his dogged and fanatical devotion to the denial of even the most basic rights of the LGBTQ community. A man who professed he wanted money for Aids treatment to be spent instead on conversion therapies: the same conversion therapies Leelah Alcorn was forced to endure, before eventually killing herself.
We may never know the full machinations of Trump's White House, but it's not hard to see that the Vice President has asserted some influence on the administration's LGBT policy.
By placing Trump as the saviour of conservative America's children from sexual violence, Pence seeks to create a return to conservative American values, no matter what the human cost. And it is exactly that, the human cost, which worries me. A Trump presidency will not last forever, nor will its laws. This act alone does not scare me, what scares me is how many more Leelahs and Blakes there will be.
Register for free to continue reading
Registration is a free and easy way to support our truly independent journalism
By registering, you will also enjoy limited access to Premium articles, exclusive newsletters, commenting, and virtual events with our leading journalists
Already have an account? sign in
Register for free to continue reading
Registration is a free and easy way to support our truly independent journalism
By registering, you will also enjoy limited access to Premium articles, exclusive newsletters, commenting, and virtual events with our leading journalists
Already have an account? sign in
Join our new commenting forum
Join thought-provoking conversations, follow other Independent readers and see their replies