Tunisia attacks: Warning off tourists stokes the fires of extremist discontent
Diplomatic Channels: Britain is effectively imposing economic sanctions on the country following the beach massacre in Sousse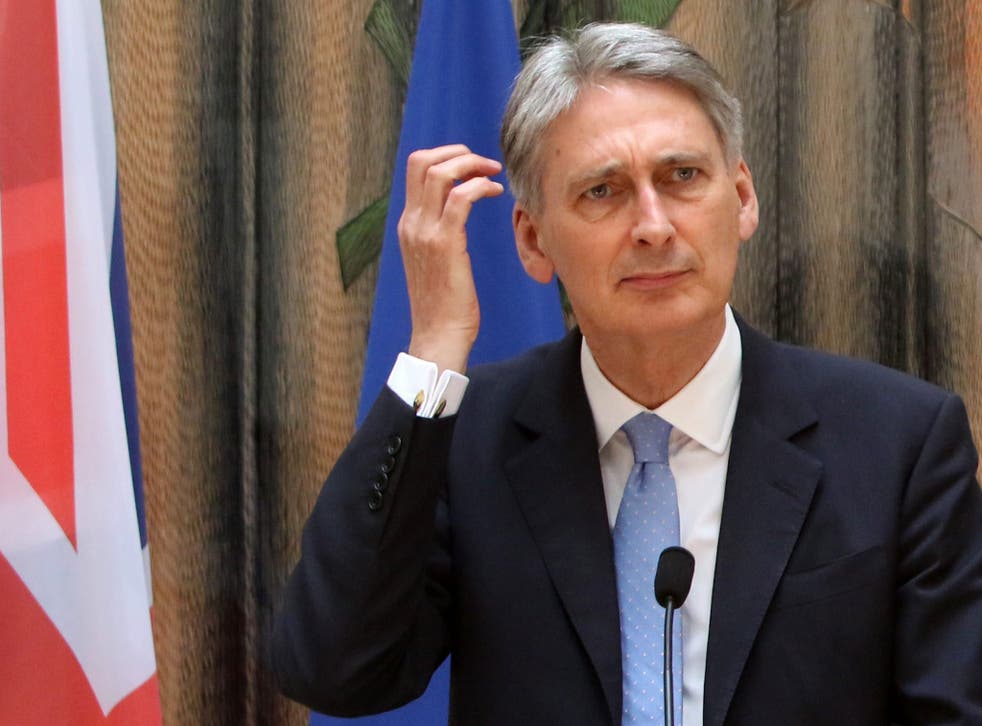 A senior Cabinet minister claimed last week that the reason the Government urged British nationals to get out of Tunisia was that another terrorist attack was "imminent". This contradicts his colleague, the Foreign Secretary, Philip Hammond, who has stated: "We do not have any information suggesting a specific or imminent threat." The security agencies and the French authorities – who have better intelligence on their former colony than us – also say they have no knowledge of a "specific and imminent" threat.
David Cameron will outline on Monday how he will be very tough on terrorism – the latest in a series of such tough talks by ministers following the Tunisian attack. Indeed, Theresa May, the Home Secretary, went to Sousse, where the massacre of tourists took place, and declared Britain would stand by Tunisia in her hour of need.
Mr Hammond, in advising British nationals to leave, said intelligence indicated that a "further terrorist attack" was "highly likely" – that is different from a "specific or imminent threat". These terms are chosen carefully in line with structured intelligence assessments. There are many countries where further terrorist attacks are and have been "highly likely" and even "imminent" without tourists fleeing.
In the UK the highest threat level – "critical" in official MI5 terms, meaning "an attack is expected imminently" – was announced on 10 August 2006, 30 June 2007 and September 2010. The level subsequently dropped to "substantial", indicating "an attack is a strong possibility". But, following the Charlie Hebdo murders in Paris, the threat was raised, and remains, at "severe", meaning that "an attack is highly likely" – exactly the same terms used by the Foreign Secretary for the situation in Tunisia.
So the exact level of terrorist threat is not merely a matter of semantics: one would expect cabinet ministers to know the precise reason why Britain is effectively imposing economic sanctions on Tunisia – "sanctions" likely, through increased unemployment there, to add to the very terrorist threat to this country that the Prime Minister wants to enact punitive measures to combat.
Tunisia is not an ungoverned state. It was held up by Western ministers, not so long ago, as the one example of success in the Arab Spring. They were right to do so. I was in Tunisia reporting on the fall of Zine el-Abidine Ben Ali. Compared to the mayhem my colleagues and I subsequently covered as the Arab Spring turned into the Arab winter, the country has coped well.
Tunisia's tourist industry, the biggest employer and foreign revenue earner in the country, will be severely damaged by lack of foreign visitors. This will create unemployment and sow dissatisfaction, creating a rich seam for extremists to exploit.
The Tunisians I spoke to in Sousse and elsewhere after killer Seifeddine Rezgui's murderous rampage were at first fearful that all holidaymakers would leave at once. They were touchingly grateful when some stayed behind and even new ones arrived, and for the support shown by Western governments – the visits by ministers and offers of help. They now feel let down. "Don't they know the terrible consequences of this?" asked Taib al-Ghazi, the imam of the Great Mosque of Kairouan, an Islamic holy city
Rezgui had been indoctrinated in Kairouan. "We know the extremists are here, but in small numbers," said the imam, who had fought hard to confront hardline Islamists. "Britain should help us get rid of them, not help them by taking away the livelihood of so many young people."
The terrible consequences of an economic and security collapse will be felt not just by Tunisia; they will also add to the violence across a volatile region. And, of course, there is the probability that bombers trained in Tunisia will carry out attacks on the streets of Britain.
The threat of terrorism means that Britain must confront jihadists at home and abroad, Mr Cameron has declared, but not all that has been pledged stands up to scrutiny.
The Prime Minister has instructed military chiefs to focus on enlarging the numbers of special forces and drones. The reality is that the diminishing size of the regular military, a result of relentless defence cuts, means that the recruiting pool for the SAS and SBS has in turn diminished. Nor is finding drone pilots easy: the US military, which flies vastly greater numbers of the unmanned aircraft, finds most pilots would rather fly fast jets than sit in darkened rooms staring at screens.
The Prime Minister also wants to extend the remit of British warplanes bombing Isis in Iraq to Syria, a sensible move in an arena stretching across the two countries with broken borders.
The Commons voted against air strikes in Syria in 2013, but that was against the regime and under very different circumstances, and MPs are likely to approve air action in Syria in another vote.
We now know, of course, that British pilots have already been carrying out air strikes in Syria while embedded with American forces. Downing Street insisted this was not in defiance of the Commons and that situation was quite different to that voted on by MPs. But, if there was nothing to hide, why had this not been mentioned before? The impression created was of an underhand affair.
The Government continues to talk tough on terrorism. But its actions on Tunisia were weak and give succour to the terrorists. No amount of muscular rhetoric can hide that shameful reality.
Register for free to continue reading
Registration is a free and easy way to support our truly independent journalism
By registering, you will also enjoy limited access to Premium articles, exclusive newsletters, commenting, and virtual events with our leading journalists
Already have an account? sign in
Join our new commenting forum
Join thought-provoking conversations, follow other Independent readers and see their replies