Ironically, Erdogan has done exactly what the failed coup wanted to do in Turkey
Some conspiracy theorists think Erdogan himself was behind the coup – indeed, that is Gulen's contention. Yet the reality is more straightforward: he has seized an unexpected opportunity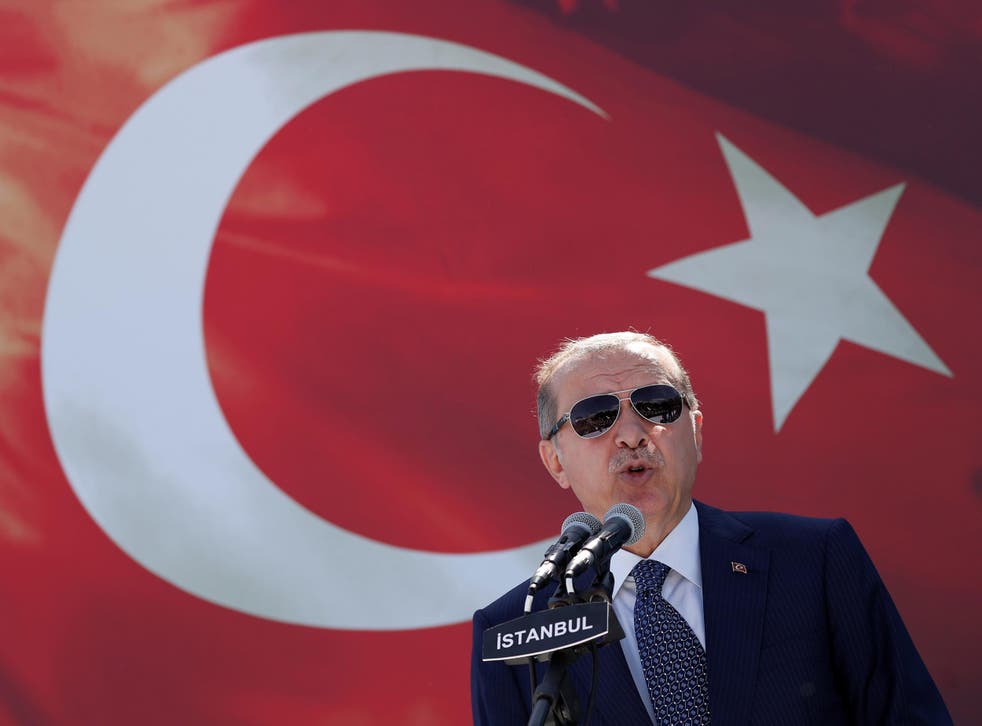 If President Erdogan is to be believed, last year's failed coup in Turkey was an attempt by his erstwhile ally, Fethullah Gulen – a conservative Islamist like him – to overthrow the Government and do away with the Constitution and National Assembly. Gulen, it should be said, denies that he was in any way involved.
Still, while Turkey has had a chequered history on human rights – particularly with respect to the Kurds – it was a functioning democracy with a Constitution protecting fundamental rights, and a relatively independent judiciary to provide some counterweight to executive excess. Even though suspicions about Erdogan's penchant for power had been gathering for some time, it was nonetheless a relief to most in Turkey that the coup failed within hours. And although there was considerable loss of life – about 300 died – it could have been much worse.
The irony, however, is that what followed the attempted coup has gravely damaged the institutions and constitutional framework that the plotters themselves sought to sweep away.
World news in pictures

Show all 50
Within hours of the coup, Erdogan had started rounding up his adversaries, far beyond those involved in the plot. To date, something like 160,000 public officials – judges, academics, military and police officers, and civil servants – have been dismissed from their posts. More than 50,000 have been detained and mass trials are now taking place on charges alleging support for the coup.
Erdogan declared a state of emergency which continues to this day, giving him enormous power by decree, and he has consolidated many of these emergency powers by a referendum heavily criticised by the EU, not only for dubious ballot results but also because those opposed to the President were not on a level playing field – harassed and refused access to mainstream media.
In tightening his grip on power, Erdogan has particularly targeted the judiciary and journalists, removing supervision of the executive from within the state and criticism of it from without.
Over 4,000 judges and prosecutors, a quarter of the total, have been dismissed from their posts for alleged links to Gulen. By decree, Erdogan changed the way judges are appointed, from an independent judicial committee to one of executive selection. Judicial independence has thus been substantially undermined by the fear of dismissal and by the replacement of a sizeable proportion of existing judges and prosecutors by government appointees. Defence lawyers face similar jeopardy with a number facing indictments of their own.
Turkey's president Recep Erdogan wins referendum to greatly expand powers
Freedom of expression has also been severely curtailed, with sections of the media closed down, websites blocked and some 169 journalists detained and facing indictments alleging support for the coup.
In June, a major trial of journalists began and it resumes on 19 September. Together with fourteen others, ten of whom have fled, Nasli Ilicak and Ahmet and Mehmet Altan are charged with conspiring to overthrow the government, constitution and national assembly, and with assisting a "terrorist" organisation.
The prosecution case is that the three – all well-known secularist, liberal journalists, academics and writers in their 60s and 70s – took part in a current affairs TV programme the day before the coup, which contained "subliminal messages" to the plotters. Quite why the dark forces supposedly connected to Fethullah Gulen could not use WhatsApp or Viber remains a mystery, as does the nature of the alleged communications. Several of the other allegations go back years – well before Gulen fell out with Erdogan over a corruption scandal in 2013.
Turkey's Erdogan steps up anti-Europe rhetoric
Other defendants are "linked" to the coup by the fact that they held accounts at Bank Asya, said to be a Gulenist institution. Others are said to have produced TV adverts for a pro-Gulen newspaper some nine months before the coup.
The reality of the coming court appearance of the Altan brothers and others is that it is a show trial being held to render opposition to the President illegal. It is a clear and outrageous affront to freedom of expression, which is ostensibly protected by Article 26 of the Turkish Constitution and by various international legal instruments by which Turkey is bound – including Article 10 of the European Convention on Human Rights and Article 19 of the International Covenant on Civil and Political Rights.
Some conspiracy theorists think Erdogan himself was behind the coup – indeed, that is Gulen's contention. Yet the reality is more straightforward: he has seized an unexpected opportunity, galvanizing the popular revulsion at a coup which apparently sought to destroy Turkish democracy and using it to suppress any opposition and all independent supervision and criticism of his administration.
In so doing, Erdogan has himself done the damage to democracy arguably intended by those behind the coup – but has done so in order to vastly expand his own powers as President.
Unless there is a return to normality – the ending of the state of emergency; a reinstatement of an independent judiciary; the release of all post-coup detainees (except where there is clear evidence of involvement in violence); and a clear commitment to freedom of expression – Turkey risks becoming a pariah, trapped between the failed states of Syria and Iraq to the south and former EU friends, who no longer want to know, to the north.
Pete Weatherby QC is the author of a Bar Human Right Committee report on the Altan trial, published this week, which can be viewed here
Join our new commenting forum
Join thought-provoking conversations, follow other Independent readers and see their replies