Rupert Murdoch and Jerry Hall's wedding is upon us - but what on earth do you get them for a wedding gift?
That wedding gift lists are getting more extravagant will not come as news to anyone who has had to contribute to a candlelit, ocean-side, heavenly detox couples' honeymoon massage in Bali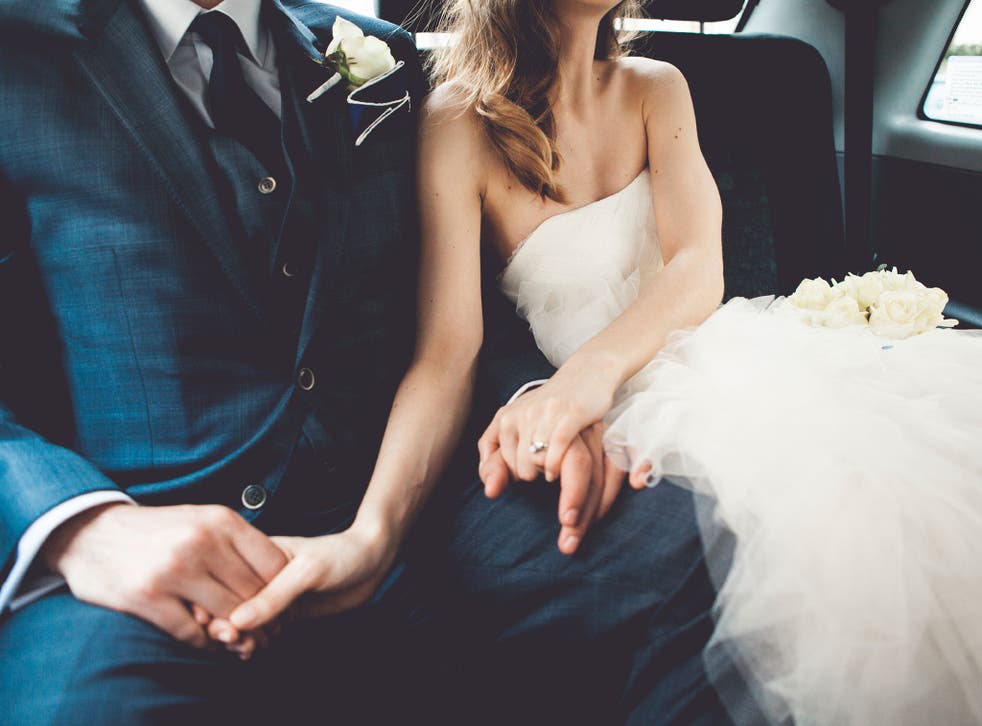 Dig out the fascinators, it's the wedding of the year. Rupert Murdoch and Jerry Hall will marry tomorrow in St Bride's Church on Fleet Street. Will the bride wear white? Will the groom wear stilts? Will anyone throw a pie? All will surely be revealed including, I hope, all the gory details of their honeymoon and gift list.
Forget the ceremony, the true extravagance of weddings these days starts the morning after. According to a survey published by John Lewis, the average cost of a honeymoon is now a little under £3,000, while the wedding lists compiled by optimistic couples can tot up to £20,000.
Among the modish items popular among newly-weds, though not their friends, are Samsung smart televisions (£2,999), Nutribullets (£199.95), Sonos wireless speakers (£155) and digital slow cookers (£49.95). In other words, things that anyone can quite easily and very happily live without – and will soon fall out of love with too. Cheaper items, like tents and eco-friendly beehives, are also popular in 2016 but the hidden tax you pay on things like that is having insufferably quirky friends.
That gift lists are getting more extravagant will not come as news to anyone who has had to contribute to a candlelit, ocean-side, heavenly detox couples' honeymoon massage in Bali or buy an eighth of a Wedgwood crystal ice bucket from House of Fraser recently. In the past wedding lists were for couples starting homes together – they included boring things like toasters, towels and plates to eat off. Now, as people marry later – in the UK, the average age is 33 for men, 30 for women – that kind of list is redundant. At least two-thirds of couples now cohabit before marriage and already have a toaster and more towels than a thriving B&B. So the plates have been replaced by Emma Bridgewater cake stands, the towels by cashmere throws, necessity by luxury.
It's quite right to take a present to a party – that rule applies from a one-year old's birthday party up to a lavish £300-a-head wedding – but the grasping gift list has to go. No one wants to end up with 20 silver photo frames but here's a thought: if you're close enough friends with someone to invite them to your wedding, you can probably trust them to buy you something nice, without offering expensive directives on email. That aside, I do hope Rupert and Jerry's digital slow cooker brings them many years of joy.
Now BBC3 is really in trouble
In the equivalent of finding a £20 note stuffed down the back of the sofa on the second-to-last day of the month, the BBC has come up with a plan to plug its £150m budget shortfall. It will start to charge a licence fee for iPlayer. Under current laws, anyone watching live television – on TV or a computer – must pay £145.50, but those who only watch catch-up shows on iPlayer, including streaming shows only an hour behind live transmission, do not have to pay.
The charge seems fair – just over £12 a month for all that the BBC offers is a bargain however you watch it, and most people do now watch on catch-up. But what about BBC3, which transferred online last month amid much hand-wringing from the BBC Trust about the conditions it must fulfil "to ensure younger audiences are not left out"? The argument for going digital was that younger audiences already watch far more online TV, so it must follow that this new licence fee is targeted at them. Paying £145 to watch a few shows among everything else that is now available on TV and online may not strike students as a great deal. It won't be surprising if those precious younger audiences now act with their laptops and stop watching the BBC altogether.
Who needs email when you can fax?
Never mind Brexit, Julian Lewis has come out as anti-email. Any constituents who wish to get in contact with the Conservative MP are requested to do so by telephone or by writing to him at the House of Commons, presumably on vellum, with a quill. His website – so someone he knows must have the internet – states clearly, "constituency correspondence is not carried out by email". He does have a fax though, so that's handy if you happen to be living in 1984 and have a problem with your giro.
This is clearly not a modern way to do ministerial business, but perhaps one shouldn't be too quick to condemn Lewis. Perhaps he's a visionary in the mould of Jobs and Zuckerberg and has realised that email is dragging us all down, making us more inhuman and inefficient. But if you've got a problem with your GP or your local library is closing down, I doubt that sort of vision is very much comfort.
Join our new commenting forum
Join thought-provoking conversations, follow other Independent readers and see their replies