I shouldn't have had to fight to get supermarkets to back my Black History Month initiative
After one rejected the idea in its entirety because the product wouldn't sell, I knew it was another indication of what is wrong with our industry, writes Wilfred Emmanuel-Jones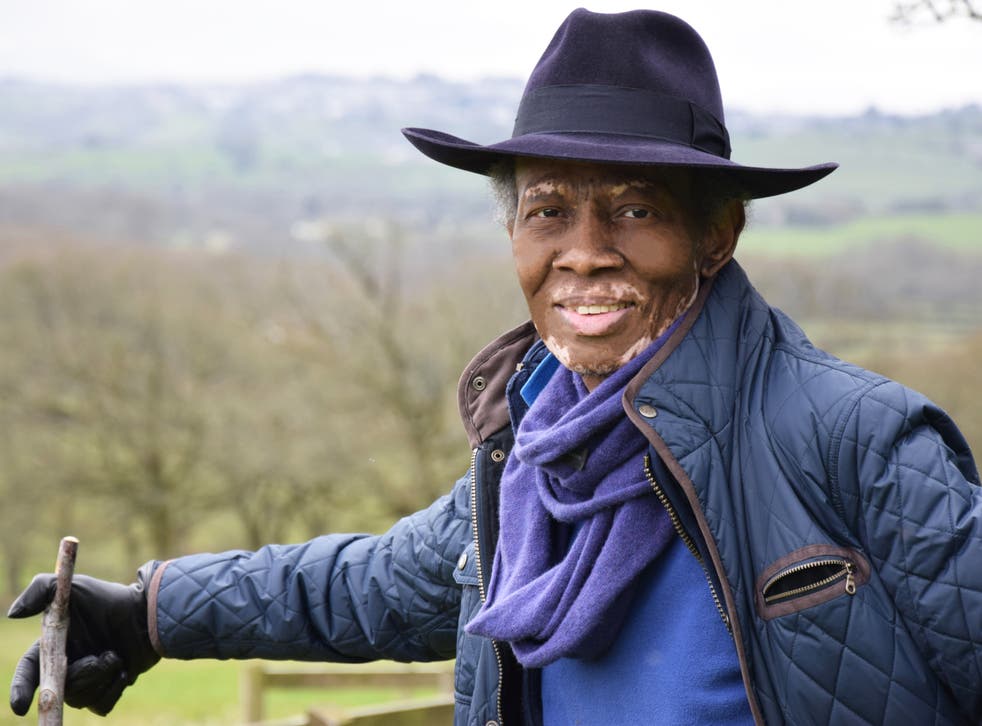 Back in June at the height of the Black Lives Matter protests, I was galvanised to try to do my bit to make a difference.
For years, I had been trying to get the supermarkets to get behind Black History Month in October and to support it with as much vigour as they put behind Christmas, Easter, Halloween and Black Friday. To my frustration, they always refused to get involved. This year, of all years, I was determined not to take no for an answer.
After the unfortunate killing of George Floyd and the subsequent rise of the Black Lives Matter movement around the world, I decided to write directly to the chief executives of all the major supermarkets to ask them to get behind Black history this October in a meaningful way.
The grocery industry has an appalling record in terms of the number of people of colour at senior levels. When I go into supermarket head offices, it is like walking into a white enclave. If I do see people of colour, they are usually cleaners or security guards. That may explain why, on so many occasions, when I go to the reception, they assume I am the minicab driver, there to pick up a member of their staff.
To my amazement, politicians and the public have little understanding of how the grocery industry works and that has meant these businesses have been left alone and not held to account. As the rest of the country has started to wake up to the Black Lives Matter movement, with a few exceptions, the grocery industry has resorted to the usual PR fluff.
Having created a high profile for myself in this industry, I feel it is my responsibility to try to bring about change.
This year, I decided I was not going to be fobbed off. My request to the supermarkets was simple: to celebrate Black History Month, they could stock two sausage products which feature Black British heroes on pack: Mary Seacole, who attended sick and wounded soldiers during the Crimea war and Sergeant Lincoln Orville Lynch DFM, a gunner during the Second World War. Profits from these products will go to The Mary Seacole Trust and the Black Cultural Archives.
Surprisingly, the response I got was rather frustrating – and in a couple of cases, it caused me to lose my temper.
Let us start with the positive. In line with their overall willingness to make changes in their organisations, Sainsbury's and the Co-op were the first to offer their support, followed next by Marks and Spencer, Budgens and Ocado, Asda and Morrisons.
With the others, it was a fight. There was banging on the table to get them to see the importance of getting behind this initiative.
A couple started off with a flat "no". After initial support from the John Lewis group chair Sharon White, by the time my request had been filtered down to the decision-maker at Waitrose, the response had turned to a frosty negative. The justification given made no sense to me and gave me an insight into the challenge the new chair faces in changing the culture of that organisation. Thankfully, I wrote to James Bailey, the new Waitrose boss, who reversed the decision and got behind this very important initiative. It should in itself be reassuring for the John Lewis board that they have a person who is not fixed to the old way of doing things.
Another supermarket rejected the idea to begin with. To save their blushes, I won't mention their name here. The reason for the rejection? They believed the flavour profile – jerk – was wrong and the product wouldn't sell. It got my blood boiling. But this supermarket's quickness to reject it was yet another indication of what is wrong with our industry. I wanted to go with jerk flavour sausages precisely because it's seasoning derived from the Caribbean. If you are going to celebrate Black people, it would be right to celebrate one of the flavours we have given the world.
This incident highlights what happens when you don't have diversity at senior levels. The decision-makers make their decisions from a narrow base even though many of their customers are from Black communities. It was obvious there was no understanding of Black Britain within this particular supermarket.
There was one supermarket chain I never did get on board. I tried on a number of occasions to convince them to be part of this very important initiative but they flatly refused.
Black consumers are now becoming a lot more conscious of where they shop and a number of organisations have sprung up advising them – and others who want to see a fairer Britain – where to spend their money.
Supermarkets are now very aware that they need to be aligned with the public mood. The supermarket I just alluded to made a great play about the work they are doing to protect the environment, for example, which is commendable. But also high up on the list of corporate responsibilities should be the need to do a lot more to support Black Britain. I hope that happens sooner rather than later.
Wilfred Emmanuel-Jones is founder of the Black Farmer product range as well as a farmer, campaigner and author of two books: The Black Farmer Cookbook and Jeopardy – The Danger of Playing it Safe. For more information about his Black History Month campaign, click here
Join our new commenting forum
Join thought-provoking conversations, follow other Independent readers and see their replies