Seven important articles to read on World Mental Health Day
A definitive list of the most insightful pieces by a collection of Independent Voices contributors, including candid discussions about eating disorders, psychosis, attempted suicide and the struggles faced by the NHS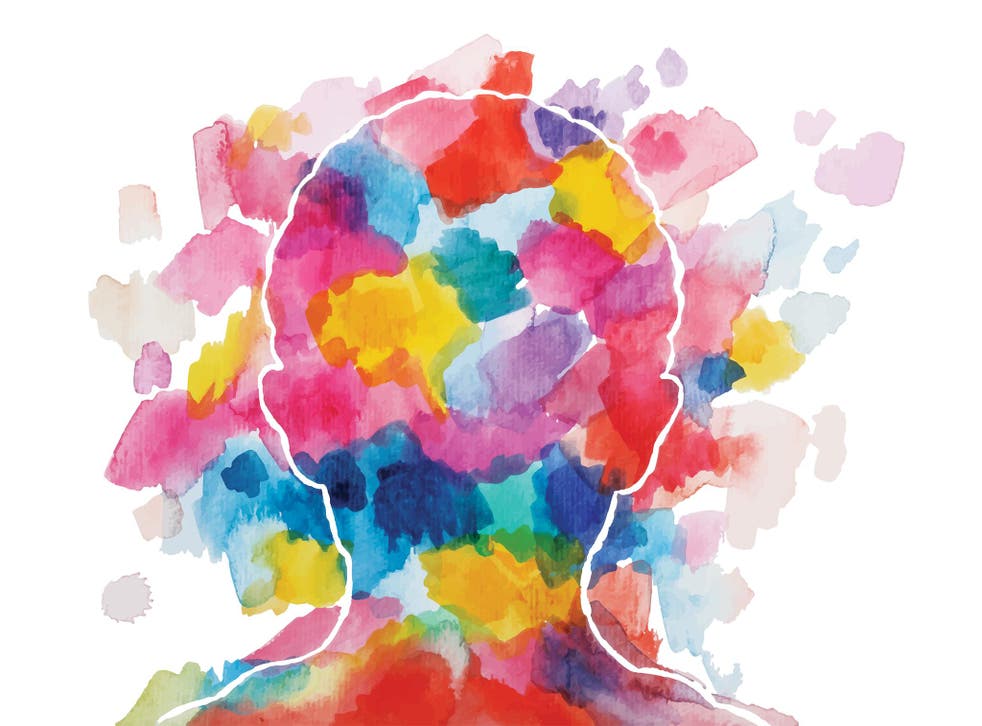 On the Independent Voices desk, we are passionate about giving writers and campaigners a space to discuss mental health. One in four people will be affected by poor mental health at some point in their lives, so it's vital that awareness, openness and advice are freely available to as many people as possible.
So, we have compiled a definitive list of some of the best recent mental health pieces that we have published, in the hope that they provide an insight into mental illness, the struggles faced by NHS services and from a variety of perspectives for readers on World Mental Health Day.
Child abuse and violence survivors are being misdiagnosed and re-traumatised by the NHS
Jay Watts
Dr Jay Watts, a clinical psychologist and psychotherapist, discusses how NHS staff lack the training needed to help those who have been abused sexually or physically from addressing their problems. With only 20 per cent of patients being questioned about abuse, more needs to be done.
Mental health services are in crisis – we desperately need to recruit more psychiatrists before lives are put at risk
Sridevi Kalidindi
Dr Sridevi Kalidindi, a consultant psychiatrist with the Royal College of Psychiatrists, brings to light the recruitment issues facing the NHS – with the numbers of consultants only increasing by 1.7 per cent over the past five years. With more people than ever clamming for an appointment, Kalidindi highlights the risks that arise from a lack of available specialist care.
Sow Ay illustrations on mental health

Show all 18
The Government is lying when they say mental health services are getting better – it's time we did something about it
Jake Mills
Jake Mills, a mental health campaigner from Liverpool who started campaigning after a suicide attempt, details how the Government is failing to provide the care and the money that was promised for mental health services across the globe. He also discusses his mental health tech initiative, Hub of Hope, which provides a list of available services within the area.
We need a mental health service that doesn't just centre around the struggles of white people
Adebola Lamuye
Adebola investigates the cultural complexities of mental health, and how different cultural norms can affect treatment and support. From "praying the pain away" to community silence, she looks into how mental health services could be improved to include those who are not from a predominantly white British cultural background.
Unlike 'To The Bone', the BBC's 'Overshadowed' is an example of how to make TV shows about anorexia
Kate Leaver
Kate explores the method of making anorexia "acceptable" for viewers, particularly after the release of "To The Bone", which was branded as pro-ana content by many survivors and campaigners. She dissects the plot and the personification of anorexia into human form in BBC's "Overshadowed", and poses the question of whether it is ever possible to portray anorexia responsibly on television.
Years & Years frontman Olly Alexander talks of 'outrageous' LGBT mental health problems
As a teenager battling with depression, I wish someone had told me about the link between being queer and my mental health
Yas Necati
Yas explores the complex link between sexuality, mental health and societal pressure, and ponders whether more information as a teenager could have been beneficial. With more bisexual and lesbian women reporting more long term mental health conditions than heterosexual women, Yas looks into what can be done to stem this problem.
Yes, I hear voices and have been diagnosed with psychosis – but no, I don't want you to call me mentally ill
Rachel Waddingham
Rachel candidly discusses her experience of psychosis and how it is often misunderstood. Her exploration of hearing voices provides an insight into the mind of someone who is suffering from a mental health condition, but does not want to be defined by it.
If any of the issues discussed in these articles affect you, the following websites may be helpful:
https://www.mind.org.uk/
http://www.nhs.uk/livewell/mentalhealth
https://www.mentalhealth.org.uk/
https://www.samaritans.org/
Join our new commenting forum
Join thought-provoking conversations, follow other Independent readers and see their replies