Bean-to-cup coffee machines make the freshest coffee because they grind the beans as you use them – no time, in other words, for all those flavoursome oils to evaporate, which so often happens with ground coffee.
You'll find huge price variation in the machines we've recommended, with the most expensive generally being the most automated and making the cup of coffee a barista would be most proud of. There are plenty of other features that come with the heftier price tags — for example, the ability to personalise your coffee preferences, attached milk frothers, wi-fi connectivity and more.
But don't ignore the cheaper end ones if you're happy with a more manual machine and don't necessarily need a milk frother or barista-quality crema. Regardless of price, the machines in our round-up are easy to use and produce rich, smooth, tasty coffee.
A word of advice – if you're using a bean-to-cup machine, do splash out on the freshest beans, rather than picking up the first ones you see on the shelf in your supermarket. Our vote goes to Pact, a service that sends top-quality beans roasted in the last week through the post. 
1. Jura E6: £625, AO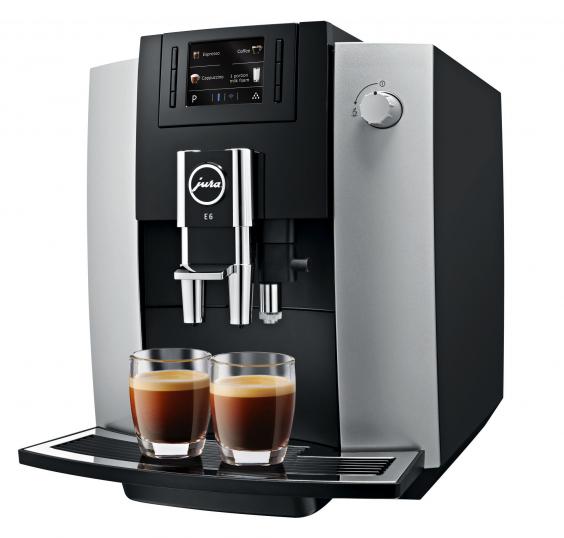 Sleek and intuitive, this machine has an inbuilt water filter, outstanding grinder and you can personalise your settings once you find your perfect preferences.
2. Cafflano Klassic Portable Coffee Maker: £80, Amazon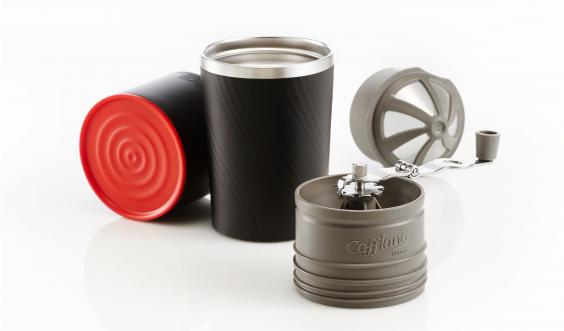 This is one of the few truly portable machines out there. First, it grinds the beans (you get to choose the coarseness), then it uses a drip-filter to give you a cup of coffee in an insulated mug. The flip-out handle means you can store your beans ready for when you need them.
3. Gaggia Naviglio: £329, Amazon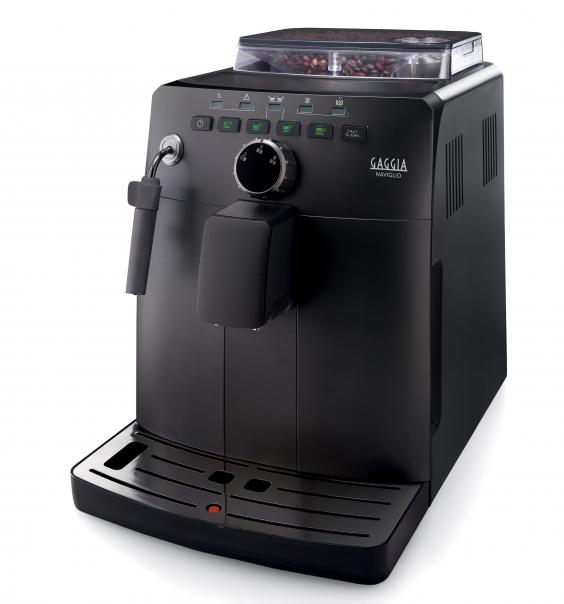 This boasts a consistent grind and never overheats the beans. It heats water quickly, self-cleans and enables you to personalise your brew's strength and length. There's a manual milk frother for those who prefer a cappuccino.
4. Cuisinart One Cup Grind & Brew: £100, John Lewis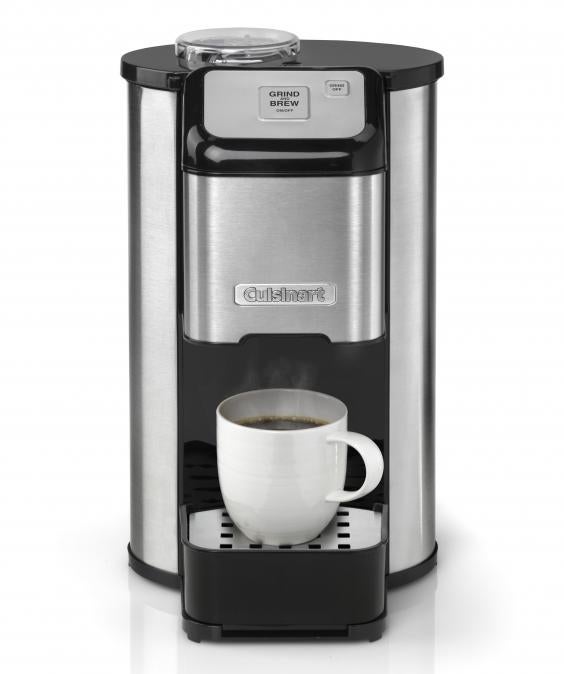 This fully automatic filter-coffee maker let's you personalise the strength and flavour of your coffee. It's got an effective grinder that crushes the beans with the perfect level of coarseness and, critically, the hot water passes through without pressure to maximise flavour. Easy to clean, but no milk options.
5. De'Longhi Eletta: £800, Very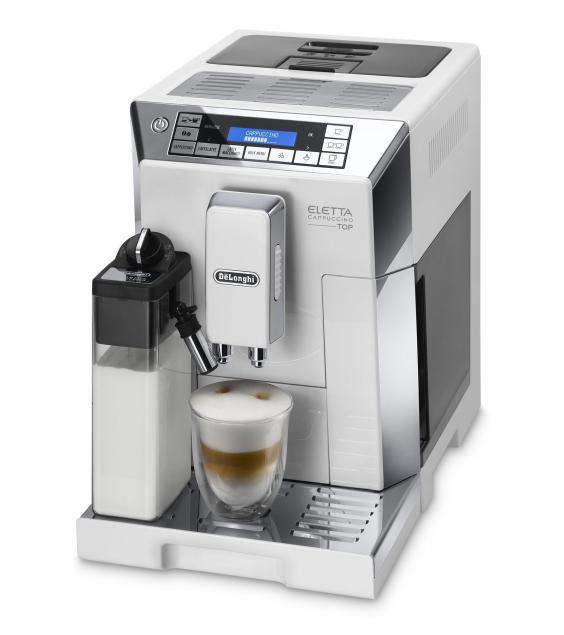 This is at the pricier end of the market, but it's a durable machine with an impressive memorising function - it 'remembers' your coffee preferences (size, strength and temperature). digital display helps you understand the settings and there's a removable milk carafe. Using either full or ready-ground beans, the quality of the coffee is exceptional.
6. VonShef Filter Coffee Machine with Grinder: £43, Amazon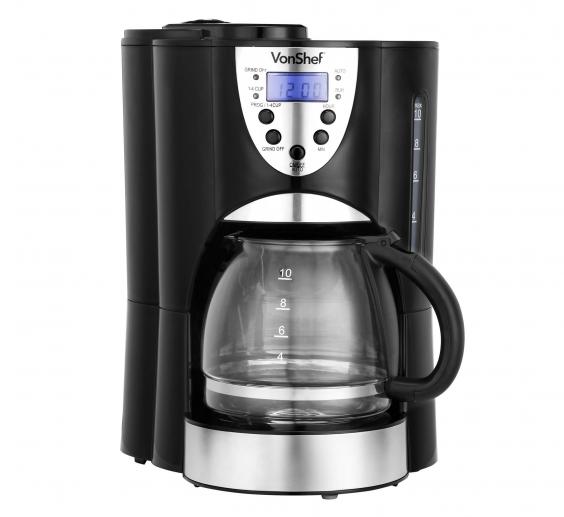 This large-capacity machine enables you to make 12 cups of coffee at once. It's a bargain price and you can remove the grinder if ever you want to use powder instead. There's no milk frother with this one, though.
7. Krups Espresseria Automatic: £430, John Lewis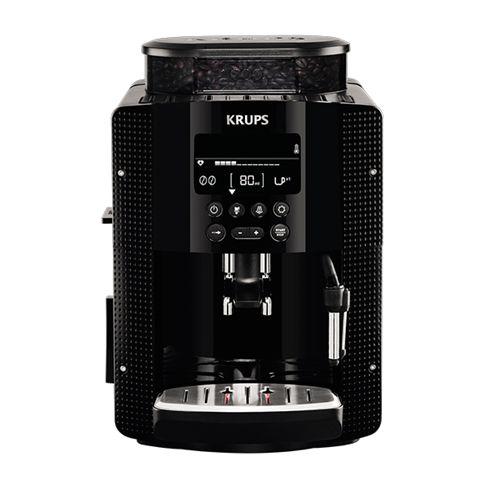 This easy-to-set-up machine holds up to two litres of water – more generous than many. Simply switch it on and wait for the grind and tamp to happen while the water heats up. The milk frother is effective, the machine is easy to maintain and the coffee is full flavoured.
8. Sage The Oracle: £1,595, John Lewis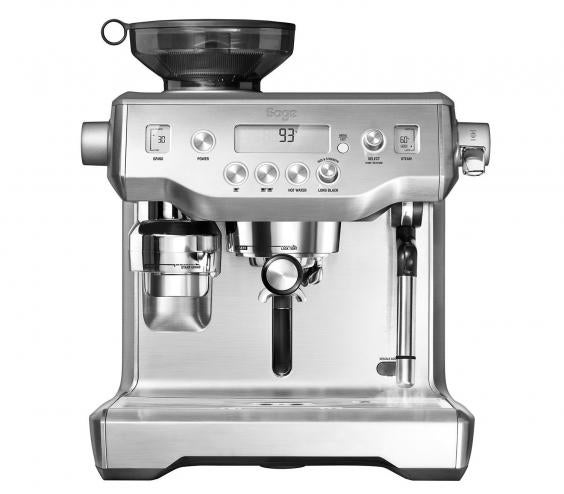 This is expensive, but the depth of flavour of the espresso and quality of the crema exceeded every other machine we tried. The grinding, dosing, tamping (packing the ground coffee into the filter) and milk-texturing is all automated. It looks great, is intuitive and the design has impressive attention to detail. 
9. Smarter Coffee Machine: £102, Amazon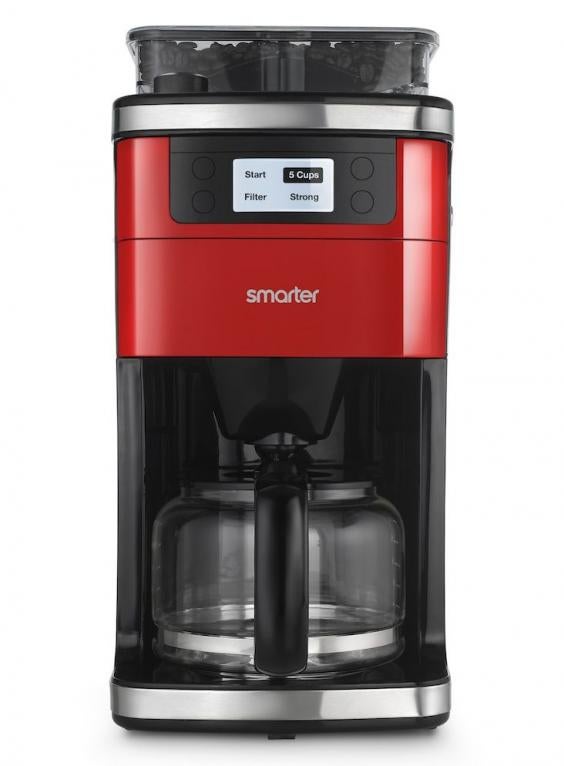 If you need a coffee the minute you get home, this Wi-Fi-enabled machine will prepare it for you. Controlled via a smartphone app, you can remotely adjust factors like temperature and strength too, and the taste is excellent. You'll have to add your own milk, though. 
10. Miele CM6310: £1,379, John Lewis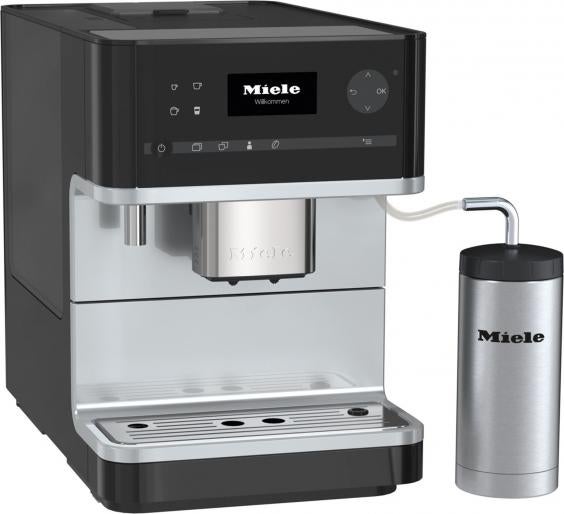 For great for coffee in a flash, this is ideal. Just fill the grinder with beans, add milk to the flask and choose from espresso, latte, cappuccino or latte macchiato. It makes two fabulous cups of coffee simultaneously.
Verdict
Sage's The Oracle is the daddy of bean-to-cup machines, with the top baristas we spoke to agreeing it's the best you can get for home use. If your pockets aren't deep enough to afford it, we recommend Cuisinart One Cup Grind & Brew, which produces great tasting coffee at a fraction of the price.
Reuse content