Dry shampoo can be a girl's best friend – prolonging that blow dry, sorting out a greasy fringe, adding body to locks at the end of a long day or full-on skipping showers, Glasto-style – but it can also be a recipe for crispy, heavy and, worst of all, white hair. Just a few years back, your only option would have been trusty Batiste (beloved of teenage Reading-goers everywhere), but now every other hair-care brand has its own version. We've been shower-skipping and spritzing to sort the wheat from the chaff and find the ones that actually perform; binning any that left a sticky, hairspray-like sheen, dandruff-like build-up or simply didn't work.
Here, there are traditional aerosol formulas, which use ingredients such as corn starch or talc to soak up natural oils (and can leave a white cast on darker hair), and more modern versions, which use modified starches such as aluminium and are clear. If you want to be more environmentally friendly (no aerosol) or avoid chemicals that could irritate more sensitive scalps, there are a few all-natural powder forms, too.
1. Batiste Care & Vitality: £3.99, asos.com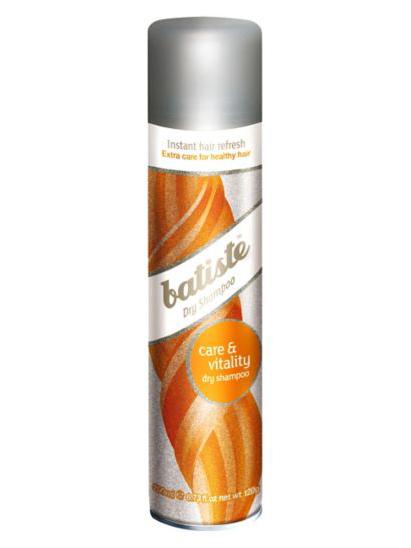 The old-faithful Batiste does a great job of soaking up oil on day-old hair. We like the Care & Vitality version for its softening properties and fresh scent – because that easily-recognisable Batiste smell kind of gives the game away. It's a traditional formula so does leave a white cast if you don't hold the bottle far away enough and brush through properly, but if you're a concerned brunette, you can get the dark 'Hint of Colour' spray instead (though we found it's easy to dye your scalp if you don't go easy).
2. Klorane Gentle Dry Shampoo with Oat Milk: £5.60, feelunique.com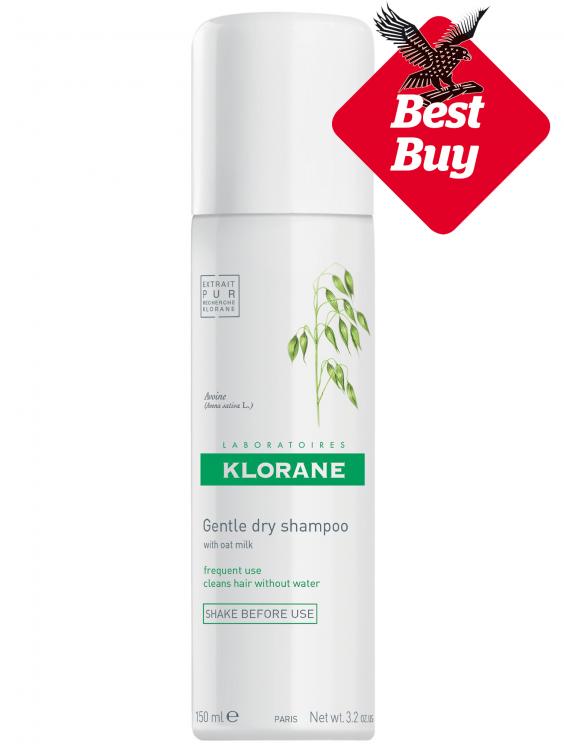 If you find dry shampoos usually irritate your scalp or leave your hair crisp or sticky like you've doused it in hairspray, this option from the French botanical brand is super-gentle and softening thanks to the oat milk content. Touted as the original dry shampoo (it's been around for over 40 years), it smells subtle, boosts volume and feels lightweight in your hair. We're sold.
3. John Frieda Luxurious Volume Refresh Dry Shampoo: £5.89, boots.com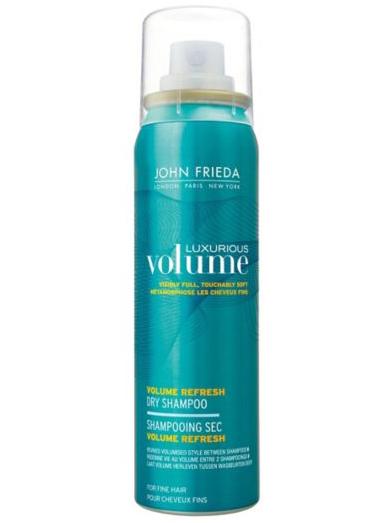 We're already big fans of the Luxurious Volume shampoo and conditioner, so were expecting big things from this little can. Thankfully, it didn't disappoint: hair felt properly clean and lifted from the roots and the effect lasted all day, easily allowing you to skip a wash.  The only downside is that you need quite a few spritzes to have much effect so we can't see the 150ml bottle lasting very long.
4. Percy & Reed Radiance Revealing Invisible Dry Shampoo: £12, marksandspencer.com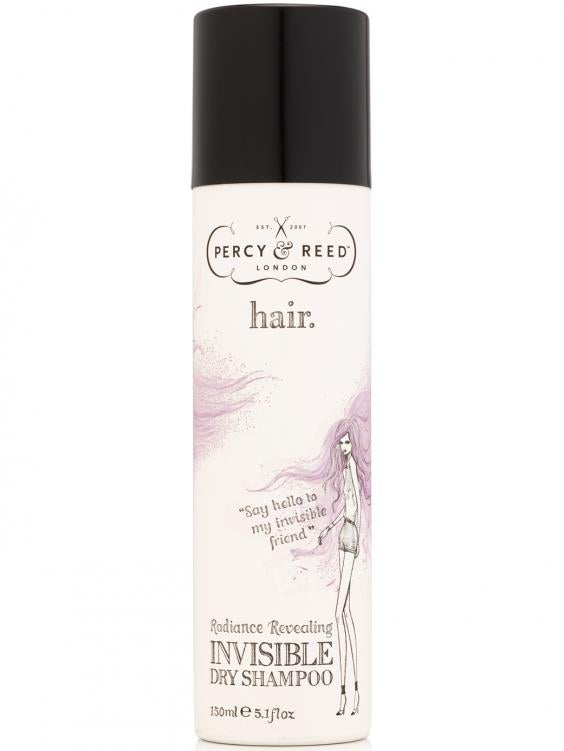 Here's a dry shampoo that lives up to its claims to be transparent (thanks to a mystery "breakthrough ingredient") – we tested it on black hair with no white residue left behind at all – and it easily let us skip another wash. It adds a great shine, unlike some dry shampoos which leave a matte finish, but doesn't do a lot for volume, so you'll need some hairspray, too.
5. Philip Kingsley One More Day Dry Shampoo: £13.50, marksandspencer.com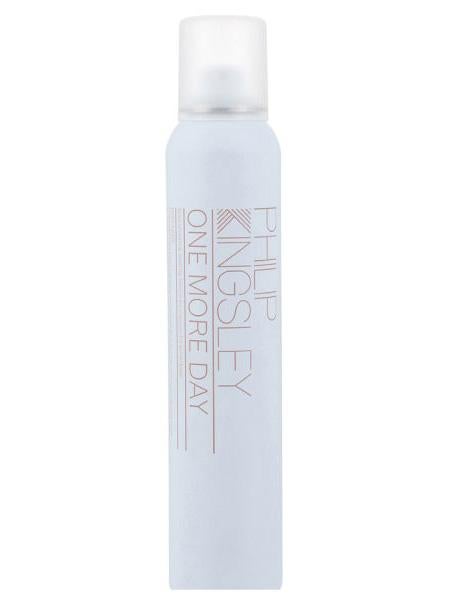 This is a dry shampoo that goes about its business efficiently and quietly: hair is left refreshed and soft, with no itchy scalp, and the scent is pleasant but not strong, so it won't clash with your perfume. We tested it on red hair and it didn't leave grey streaks or create dandruff-like product build-up. It doesn't give much extra volume though, so if you're looking for something to give flat hair a bit of a boost between meetings, this isn't the one.
6. L'Oreal Paris Tecni Art Fresh Dust: £10.49, feelunique.com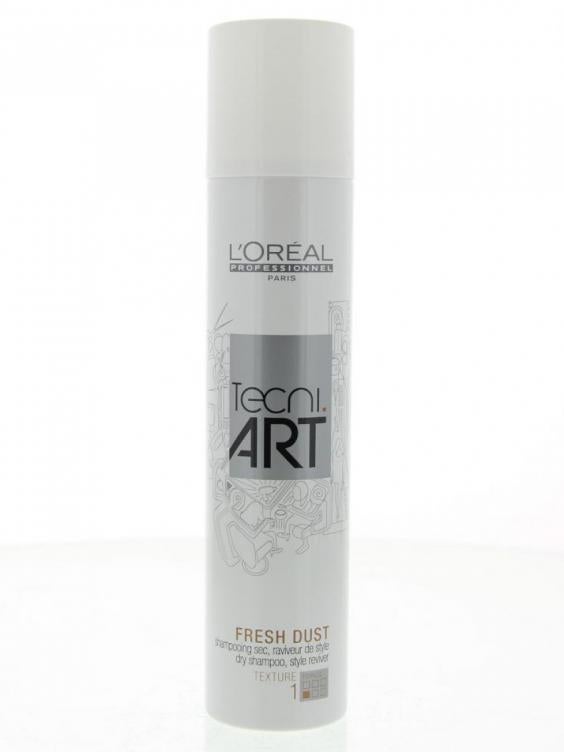 This one is used by a lot of session stylists and we can see why. It's transparent (made with aluminium starch), sprays on super-fine and leaves virtually no product build-up so is ideal for soaking up oil and adding volume for thinner hair that can't cope with heavier-duty numbers. We used it on black hair for two days running with no greying, so spray away.
7. Paul Mitchell Dry Wash Dry Shampoo: £9.45, lookfantastic.com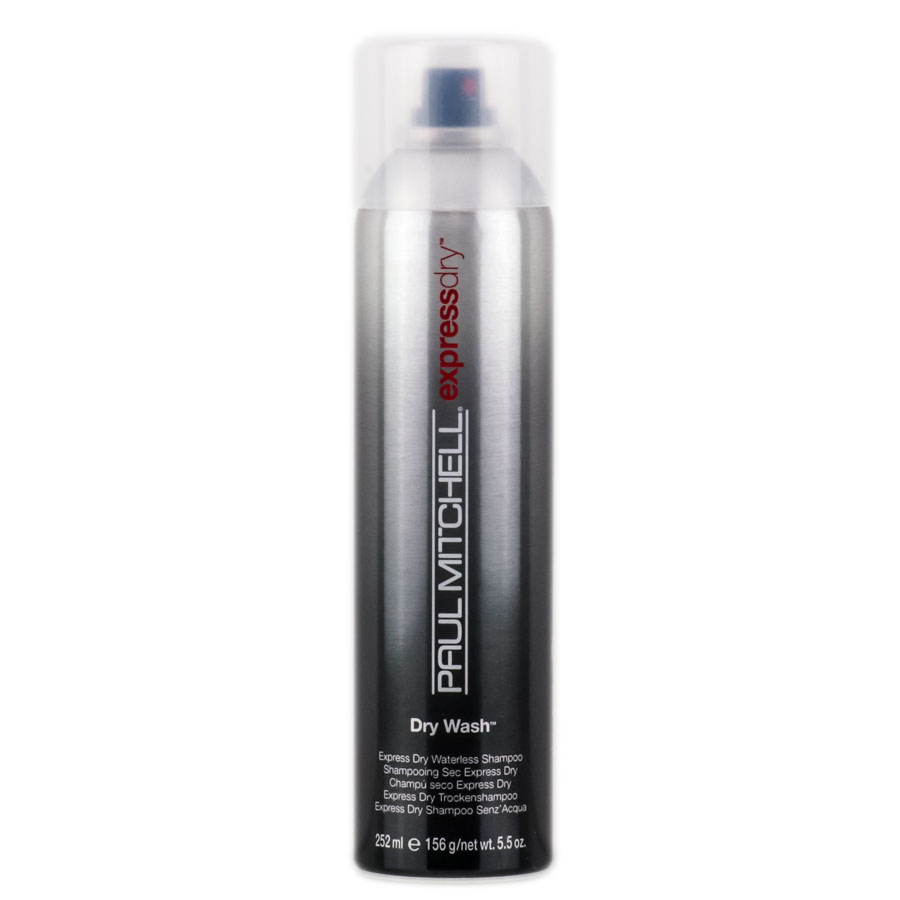 Another clever clear formula made with aluminium starch, this gives clean-feeling, soft hair without any mattifying effect and no white residue. As an unexpected bonus, it also does a great job of neutralising odours without leaving a powerful, lingering scent, so if you don't have time to hop in the shower after a smoky barbecue or Indian takeaway, this one's your friend.
8. Lush No Drought Dry Shampoo: £3.95, lush.co.uk
A shake-out powder (rather than an aerosol) might not be for the faint-hearted, but if you can get past that – we recommend you use it before getting dressed – it's an efficient choice. A mixture of corn flour, magnesium carbonate and talc soak up oil, the grapefruit scent smells super-clean and it's all-natural, so no risk of chemical damage to hair. The only cons are that it takes a bit of practice to get used to the formula, as it's hard to work through if you apply too much in one spot, and does leave a white cast on dark hair.
9. Bumble & Bumble Pret a Powder: £21.50, bumbleandbumble.co.uk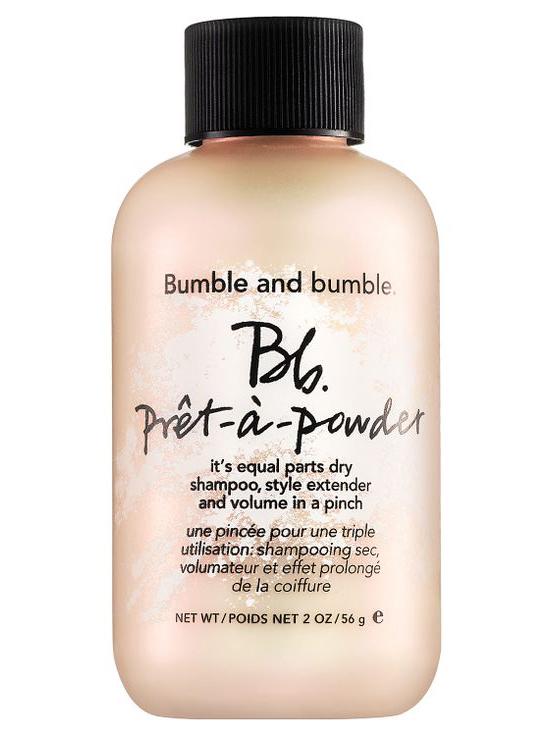 This number from the cult hair brand is a powder formula like Lush's, but is finer and more translucent so works well in dark hair, too – though you do have to brush it out. It's weightless, smells mildly citrusy, and works just as well to add texture to clean hair as to soak up oil. It ain't cheap, but 56g goes a surprisingly long way.
10. Joico Style & Finish Instant Refresh Dry Shampoo: £9.95, lookfantastic.com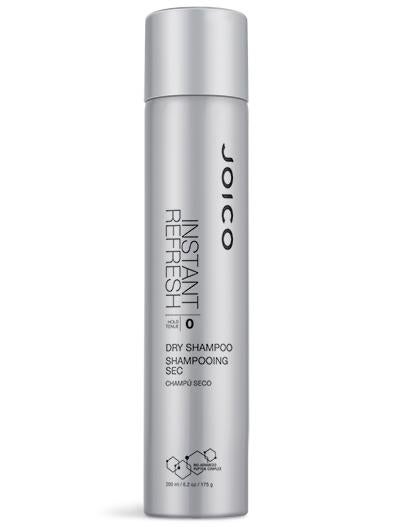 LA-based salon brand Joico's dry shampoo is formulated with aluminium starch rather than the usual corn flour or talc, which means that it soaks up oil without leaving that tell-tale white residue (as long as you don't spray too close). We found that the scent was subtle and not overpowering and it worked well on pale brown and black hair to help eek it out until the next wash.
Verdict:
Our favourite all-rounder is the French pharmaceutical favourite Klorane, which is lightweight, effective, gentle on the scalp, gives a little volume and blends finely into dark hair, even though it's not completely clear. If it's a clear formula you're after, Philip Kingsley gets our vote (though Paul Mitchell is a close second and slightly more purse-friendly), while you can always rely on the trusty Batiste if you're on a budget. Lastly, if you're after a completely natural, environment-, animal- and body-friendly shampoo, Lush is your match.
IndyBest product reviews are unbiased, independent advice you can trust. On some occasions, we earn revenue if you click the links and buy the products, but we never allow this to bias our coverage. The reviews are compiled through a mix of expert opinion and real-world testing
Reuse content