Living with curly hair can be a real pain if you don't know how to care for it. My Greek mum has thick, straight hair, and I inherited my curls from my Algerian dad – so she had no idea how to handle it. 
It's only as I grew up, that I experimented with products, trying to find what worked best for my hair. 
The process has been made infinitely easier recently, as curls are being given the attention they deserve. Boots stores finally have a section dedicated to catering to those with ethnic hair – curls like mine, riotous and defined – but also thick, dense curls and waves too.
People often misinterpret curly hair as being dryer than straight hair but this isn't the case at all. Rather, the shape of the hair shaft means that moisture takes longer to reach the ends, making it more prone to breakage and roughness.
Also factors like your diet, making sure you get enough sleep and drink plenty of water all affect how curly hair develops, and frizz can be your body's way of telling you to take in more nutrients and water. 
Celebrity hairstylist Andre Walker identified three curly hair groups: 2A, 2B and 2C, which are varying degrees of waves; 3A and 3B, which range from loose curls to corkscrews and 4A and 4B, which are coils. 
While my hair type sits comfortably in the 3s, the products on this list focus on conditioning and taking care of curly hair as well as styling, meaning that they can generally be used by all curly hair types. If in doubt, check with your hairdresser.
I looked for products that are versatile enough to be used on all kinds of curls, and focused on nutritious ingredients that condition hair, since that's the most important part of looking after your curls.
1. Mahogany Naturals Coconut Water Restorative Hair Mask: £40 for 200ml, Mahogany Naturals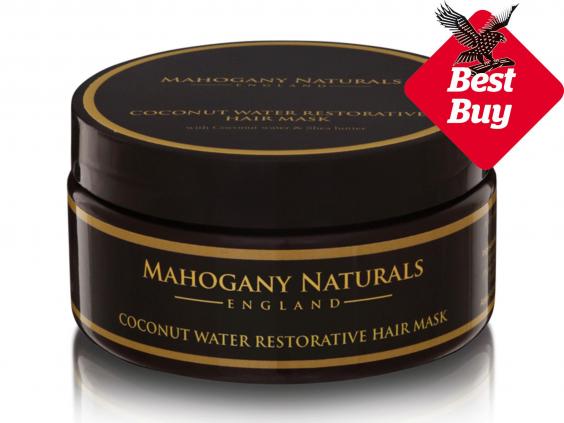 If your curls need a pick-me-up, there's no better product. This hair mask is packed with nourishing ingredients: there's aloe vera, shea butter, organic coconut oil and organic honey. This lot provides a deep, conditioning treatment which revitalises weak or rough curls, and leaves your hair super-soft.
2. Mixed Chicks Leave-In Conditioner: £10.57 for 295ml, Amazon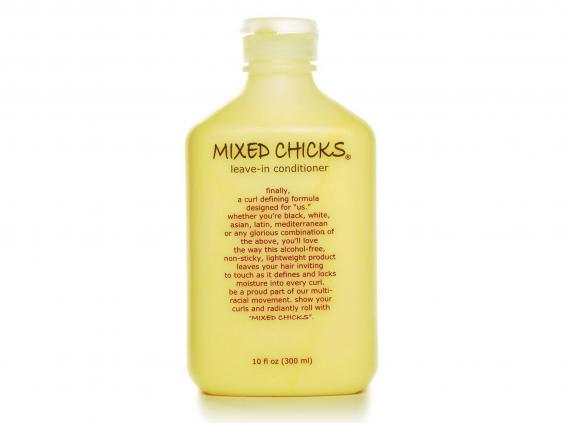 If you're like me, and don't have the time (or the inclination) to spend hours doing your hair, this leave-in conditioner is a godsend. Developed by two sisters, it acts as a styling product and a haircare product all in one. Not only does it define your curls – from waves to springy hair – but it also moisturises it. 
3. Aveda Be Curly: Curl Enhancer: £19.50 for 200ml, Look Fantastic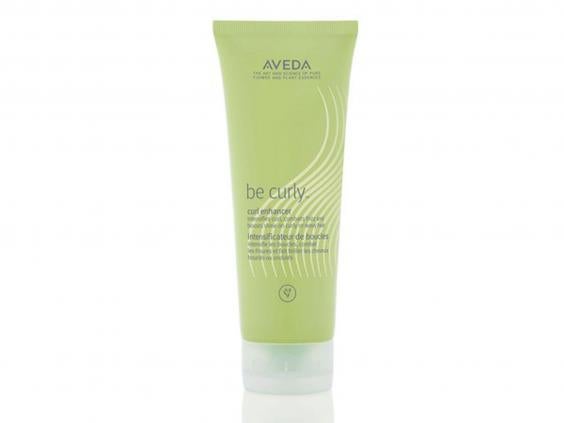 The creamy, avocado-smelling curl enhancer has wheat protein in it, which expands when your hair is wet, and then retracts when it is dry, locking in the curls and providing high definition. It isn't sticky, and doesn't leave a residue, which is great when you've got three-day hair. 
4. Aveda Be Curly: Style Prep: £21 for 100ml, Look Fantastic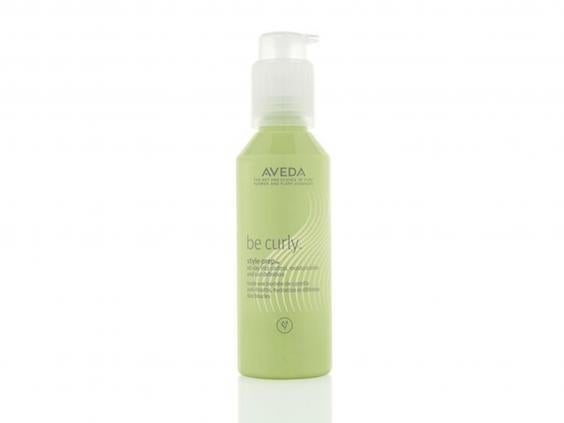 Another one from Aveda, this little bottle packs quite a punch: it contains organic baobab and babassu oil, as well as macadamia nut, which help to seal moisture and soften your curls. The product makes curly hair easier to style, and keeps curls fresh and defined for longer. With a fresh lemon, bergamot and orange scent, it will have you leaving a trail of the refreshing smell behind you everywhere you go. 
5. Paul Mitchell Sculpting Foam: £11.50 for 200ml, Look Fantastic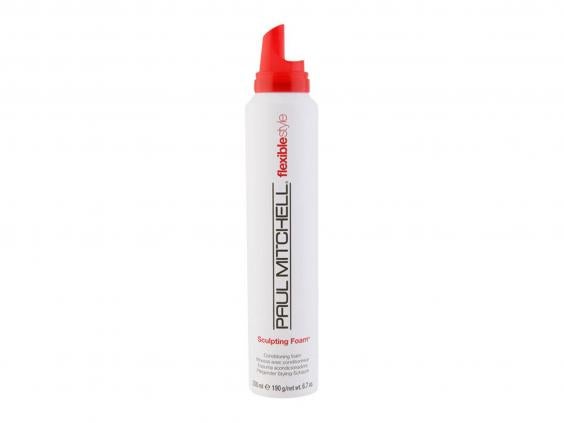 Mousse has a bad reputation with curly hair: you've probably tried one, and it left your hair crunchy and dry. Not so with Paul Mitchell. This mousse is especially developed to condition and hold your tresses. It contains the Hawaiian awapuhi plant, which prevents your hair from losing moisture.
6. Revlon Equave Keratin Enriched Detangling Conditioner: £11.38 for 500ml, Amazon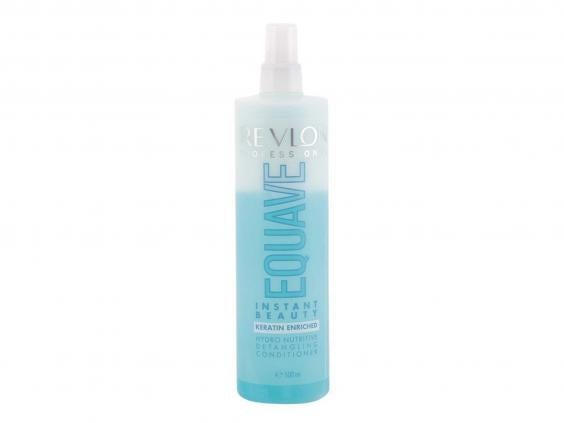 Developed for salons, this water-based leave-in condition has two phases: the first, protects the hair shaft, repairing dry or damaged hair. The second hydrates the hair from the inside, and the keratin formula improves the texture of the curls, leaving them soft and bouncy. Definitely one to have in your corner.
7. Jane Carter Solution Incredible Curls: £18.69 for 237ml, Amazon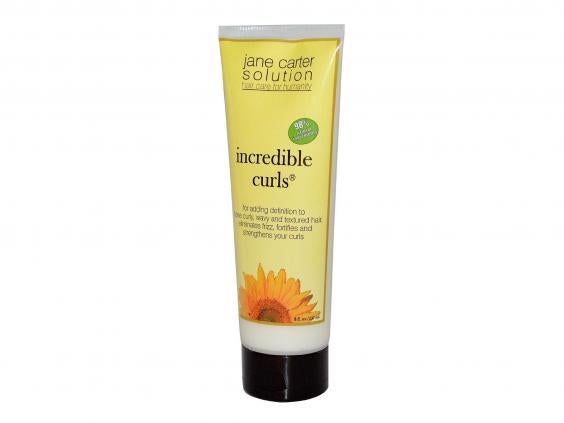 A styling cream for those with finer curls, this product contains shea butter and jojoba seed oil, helping to keep your curls moisturised without weighing them down. 
8. DevaCurl SuperCream Coconut Curl Styler: £30.34 for 150ml, Amazon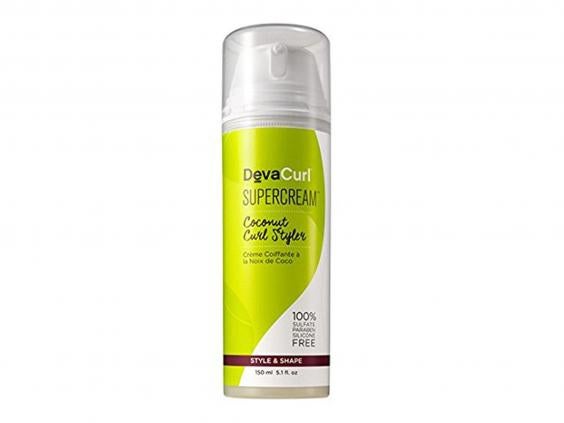 Another coconut-infused product, this styling cream developed by experts of curly hair, gives your hair bounce and elasticity. Not only does it help control those fly-aways, but the jojoba protein gives the curls body that lasts. It's also silicone and paraben free, which is great for those who want to minimise the chemicals they put in their hair.
9. Lush Fairly Traded Honey Shampoo: £7.75, Lush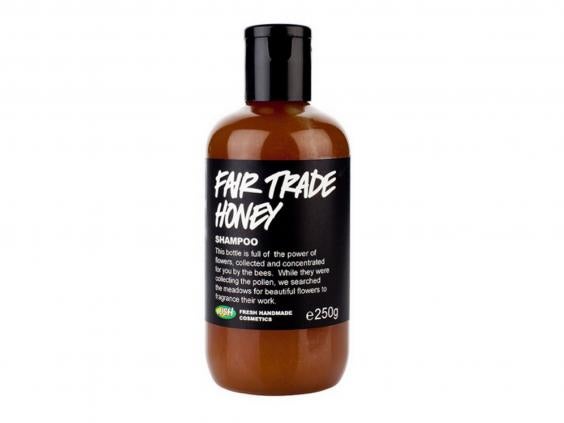 If you've perused curly hair blogs, you'll know that shampoo isn't recommended for curly hair, because it's drying. Lush has a solution. Over half of this shampoo is pure, organic honey. But don't worry, it's neither sticky nor strong-smelling, and cleans your curly hair without stripping it of much-needed moisture. A perfect one for those who are weary of shampoos, this works wonders on curls.
10. Boots Essentials Curl Crème: £1.99 for 250ml, Boots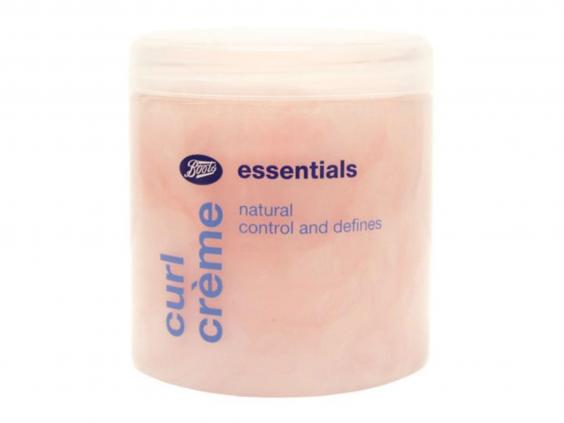 The cult product should be in every curly-haired person's arsenal. This candy-floss coloured curl crème gives all curly hair types a strong hold, leaving hair that is defined and crunch- free. And yes, it's less than two quid. 
Verdict
If you're going to have just one product, let it be the Mahogany Naturals Coconut Water Restorative Hair Mask: the combination of natural oils is the best long-term care for your curly hair. It is a pretty penny, but it will last a long while, and the high quality ingredients make it an incredible value for money. My hair felt softer, healthier and more vibrant. 
IndyBest product reviews are unbiased, independent advice you can trust. On some occasions, we earn revenue if you click the links and buy the products, but we never allow this to bias our coverage. The reviews are compiled through a mix of expert opinion and real-world testing