Japanese cosmetics have already won over many celebrity make-up artists, including Lisa Eldridge and Troy Surratt, and everyday cosmetic users have also increasingly started to look to the Far East for beauty products. "Japanese brands excel in packaging and device design," says BeautyMART Co-Founder Anna-Marie Solowij. "Their cosmetics and skincare products are exciting because they're novel and exotic and they're popular thanks to their high quality and innovation, for the same reason as their cars and electronics before them."
The Japanese approach beauty differently: the acne treatments and anti-ageing creams that pervade Western skincare aisles take a backseat and products that care for the overall look and feel of skin are prioritised. Japanese cosmetics also tend to be made from more natural ingredients, making them better choice for people with sensitive skin and those who dislike using too many chemicals.
Companies such as Shiseido and Shu Uemera may already be internationally renowned, but a recent growth in interest means that more lesser-known Japanese brands are making their way into in-the-know make-up bags, too. These are the products we think are worth knowing about, as they represent the best of what's currently available in the UK, and we've tested all of them, looking for both novelty and great results. Department stores such as Harrods and Selfridges stock many more, but for those who wish to explore the market further, Amazon and BeautyMART are your best bets online.
1. Deep Cleansing Oil: £22, DHC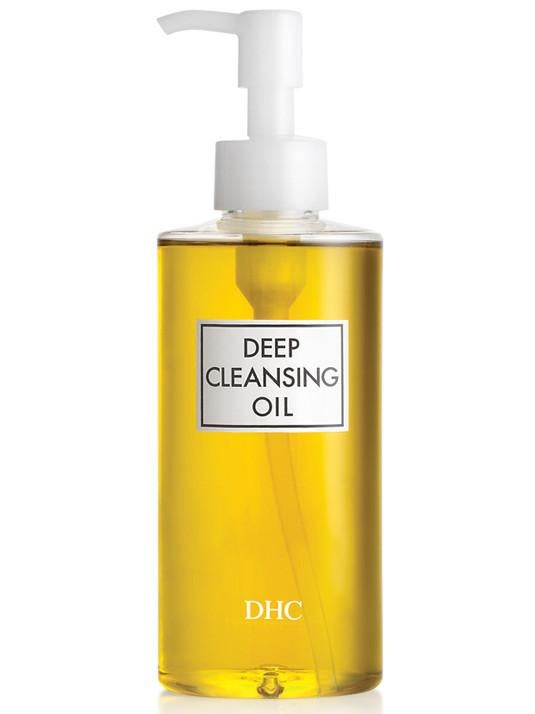 Japanese brand Shu Uemura was the first to bring oil-based cleansers to the mass market in 1967, but our favourite is this, from DHC. Use your fingertips to massage in a tiny amount and melt away any make-up, including waterproof mascara, without unbalancing the skin's natural moisture levels. The formula is fragrance-free and paraben-free and is made from natural ingredients, which means it's great for sensitive skin, too.
2. Shiseido Perfect Rouge Lipstick: £23, John Lewis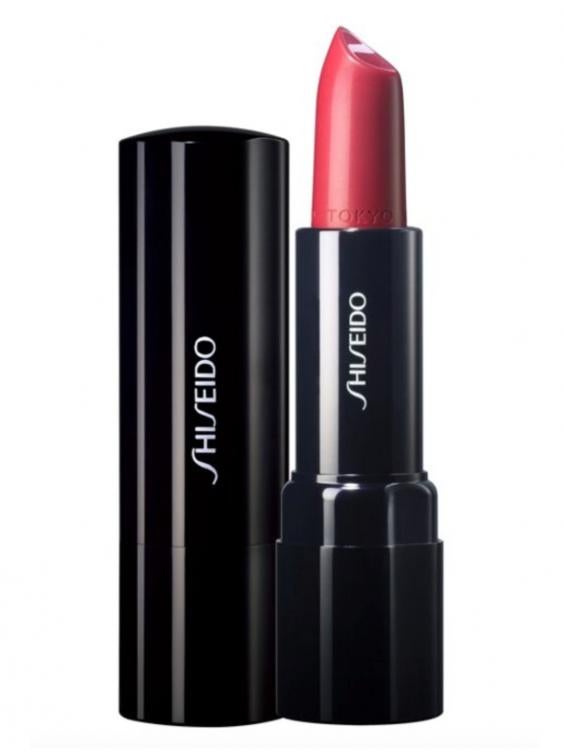 We loved the creamy texture of this surprisingly soft lipstick. It's easy to apply, gliding over the lips just as smoothly as a lip balm, and is moisturising. The rich colour stays put for a couple of hours without having to be reapplied. It comes in 25 different shades so there's plenty of choice, but we particularly liked RD142, a not-too-bright pinky red that's perfect for any occasion.
3. SUQQU Face Protector Factor 50: £40, Harrods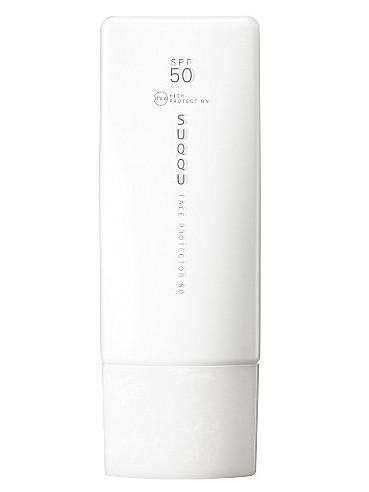 It's essential to apply UV protection to your face daily (whatever the weather) to look after your skin in the long-term and help fight visible signs of ageing, but many tend to feel heavy and greasy on the skin, leave a chalky finish and make a terrible base for make-up. SUQQU's may not suit everyone's budgets, but it's by far one of the best that we've tried. It's a water-based cream that's just as easy to apply as a regular moisturiser — and looks and feels just like it, too — and the water-resistant formula ensures you're protected all day.
4. Face Blotting Paper: £2, Muji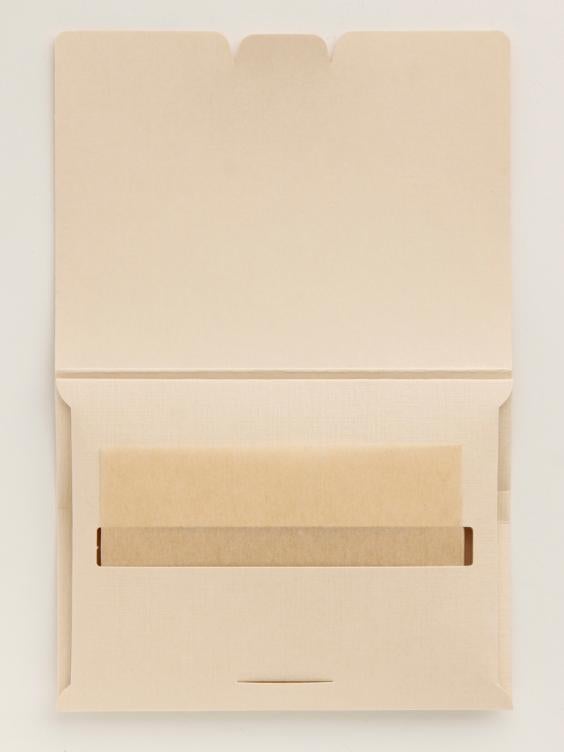 Blotting paper originates from Japan and has been used there for centuries: kabuki actors and geisha would use it to freshen up during performances. Japanese blotting paper is traditionally made from abaca leaf, but nowadays it is more commonly made from pulp or rice paper. Compared to Western brands, which use talc, we found Muji's 100% pulp papers to be thinner and far more effective at absorbing oil. They also degrade naturally back into the earth so they're environmentally friendly — you can even put them in the composting bin.
5. Exfoliating Bath Towel: £3.50, This Is Beauty Mart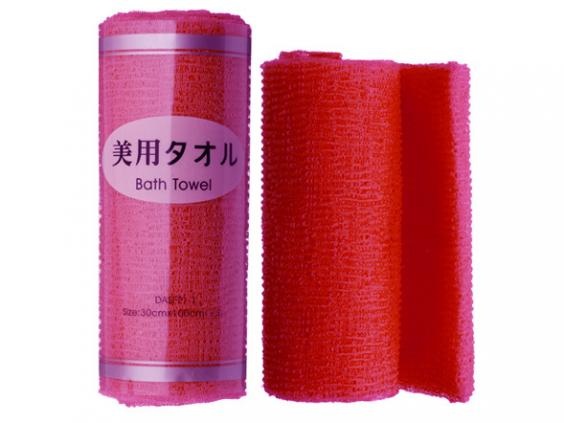 More effective at removing dirt than a soft sponge but gentler on the skin than a bath brush, exfoliating bath towels are a staple in every Japanese shower room. They're machine-washable, very light and dry quickly, making them perfect for travelling. These, from BeautyMART, come in a range of fun colours: pink, red, yellow, blue and green.
6. Cure Natural Aqua Gel: £26, amazon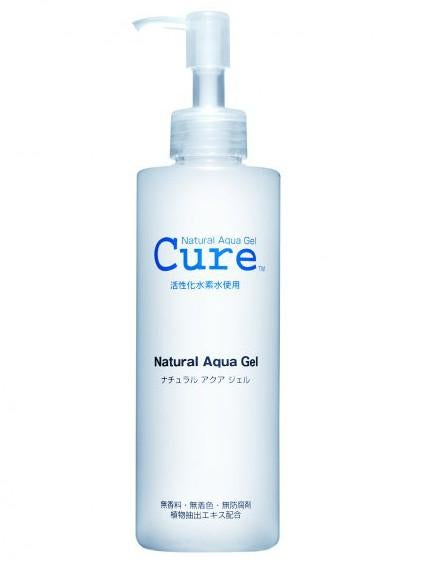 Cure Natural Aqua Gel is Japan's best-selling skincare product, with one selling every 12 seconds. It's over 90% hydrogen-rich water, which was first produced in Japan and is commonly drunk in the Far East, and also contains soothing aloe vera and and anti-oxidant gingko biloba leaf extract. It does an amazingly effective job of exfoliating without scrubbing beads, which are often either too harsh on the skin or are suspended in a gel and make very little contact. Gently massage onto cleansed, dry skin to slough off dead skin cells. Use it once or twice a week for a brighter complexion and noticeably softer and smoother skin.
7. Fairydrops Tokyo Scandal Queen Quattro Mascara: £19, This Is Beauty Mart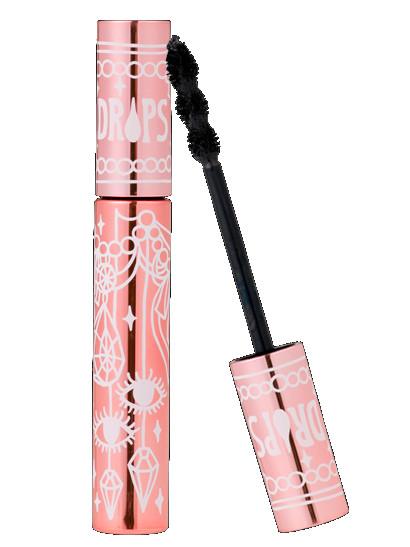 A testament to Japanese innovation, this unique bobble-shaped brush was designed by Japanese TV personality Aya Yasuda to lift the lashes right from the inner corner to the outer edge of the eye. The wand's unusual shape works incredibly well, covering and curling hard-to-reach lashes and keeping them there all day, and the formula contains moisturising squalene, jojoba oil, panthenol and hyaluronic acid and collagen-boosting panthenol, so it cares for your lashes, too. A waterproof version is also available (easily removed with your DHC cleansing oil).
8. SK-II Facial Treatment Masks: £60, Harrods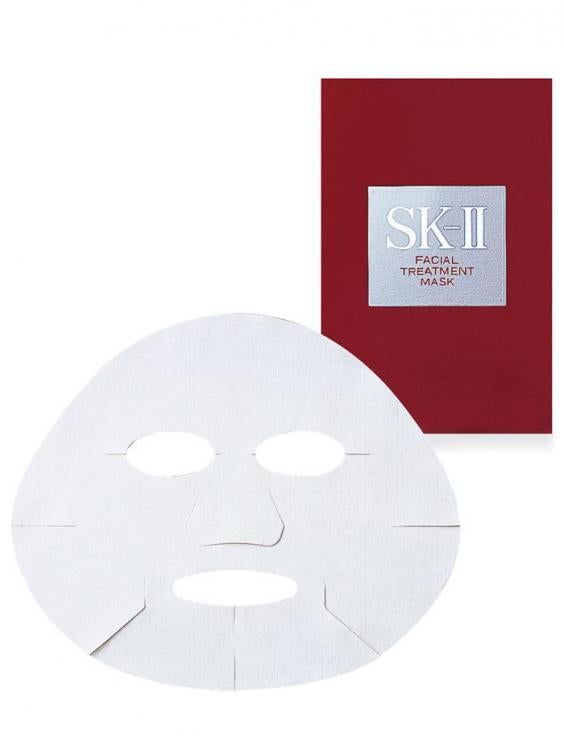 They may look a bit creepy, but sheet masks, which originated from Korea, have recently become popular in the West. Their effects are instant, moisturising the skin and leaving it visibly more radiant. For many Japanese brides, using one of these masks daily for 90 days before their wedding is an important skincare ritual. The SK-II version is a particular favourite of ours and contains a special ingredient called Pitera, a liquid made naturally during the sake fermentation process, which contains a mixture of amino acids, vitamins and minerals. Leaving one on for five-to-ten minutes for seriously hydrated skin that immediately feels softer and smoother. At £60 for a pack of six they come with a hefty price tag, but are cheap compared to a facial, with similar results.
9. SUQQU Eyebrow Liquid Pen: £20, Selfridges
Our tester loved the novelty of this product, finding it much easier to use than a traditional eyebrow pencil. The super-fine, brush-like tip makes application more precise; great for drawing on individual hairs. The original shade 'moss green' may sound unusual, but in fact is a colour that is historically used in Japan (particularly in theatre) to contour the face and gives a more natural look than pure black or brown. The water and oil-resistant formula makes it smudge-proof, sweat-proof and swim-proof, and it really does stay on all day.
10. Dual Purpose Cotton Pads: £3, Muji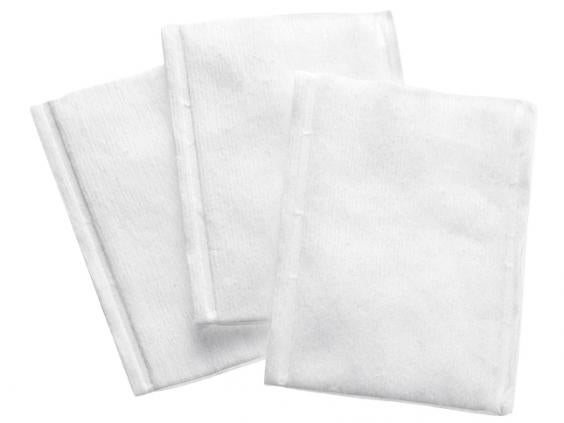 I always buy my cotton pads from Japan because they are a lot thinner than UK ones, meaning less liquid is absorbed into the pad instead of your skin and wasted. Our tester especially liked Muji's, which separate into four pieces that can be used individually or as a DIY sheet mask, by soaking them in toner or moisturiser and placing them on your face.
Verdict:
Our skincare favourites are the high-quality DHC Deep Cleansing Oil and the SK-II Facial Treatment Masks, and for make-up we think the Fairydrops Mascara and the SUQQU Eyebrow Liquid Pen were particularly innovative.
IndyBest product reviews are unbiased, independent advice you can trust. On some occasions, we earn revenue if you click the links and buy the products, but we never allow this to bias our coverage. The reviews are compiled through a mix of expert opinion and real-world testing
Reuse content