Your teens can be challenging years for skin. Puberty causes your body to increase its production of sebum (oil secreted by your sebaceous glands), leading to blocked pores and spots. But making the effort to understand your skin and getting a good skincare routine put in place can make all the difference, and sets you up well for the coming decades. We've been speaking with the experts and putting our testers to work to find our favourite products to help.
"Skin needs to be cleansed effectively morning and night," advises cosmetic doctor, Dr Rabia Malik (drrabiamalik.com). "Use a sulfate-free cleanser so as not to further irritate the skin." Dermatologist Dr Mervyn Patterson (woodfordmedical.com) also recommends those containing salicylic acid or witch hazel: "These help loosen the build-up of dead skin cells that block the pores.  The best ones also help repair the lipid abnormalities in the surface skin cells." For that, you'll need to look for ingredients such as hyaluronic acid or natural oils containing fatty acids.
Knowing what to avoid is also important. Dr Malik recommends ditching any products that contain sulphates, alcohol, mineral oils and fragrances, which can all irritate the skin and/or lead to breakouts. "If you have acne, never try to dry your skin out as it will naturally start to produce more oil, making acne feel painful and look worse," says Dr Toni Phillips, Clinical Director at DestinationSkin. "Instead, hydrate the skin by using products that remove the oil but don't take away the moisture of the skin."
"Avoid tanning in all its forms," adds Dr Patterson. "Much of our lifetime accumulation of UV occurs in our early teen years when we think we are indestructible and take our good skin for granted." Those super-satisfying pore strips are also a no-go, as they can lead to enlarged pores, as are face wipes, which don't give a deep clean, may leave residue on the skin and often contain lots of chemical ingredients.
Taking all this on board, we've put our teen-testers to work, looking for products that help control oil, unclog pores, clean without stripping moisture (and moisturise without adding grease), and help to treat and prevent breakouts. These are the results.
1. Neutrogena Visibly Clear Oil-Free Moisturiser: £10, Amazon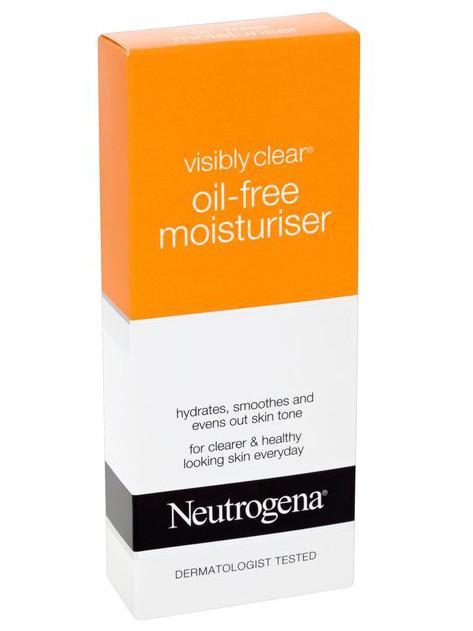 This is one of our favourite budget beauty buys for any age, but given the price, and the fact that it's a great everyday moisturiser for oily skin, it's ideal for teens. It sinks in leaving skin feeling hydrated and soothed without any grease on the surface, making it a decent base for make-up. Our teen-tester also found that her skin was noticeably clearer after a couple of weeks' use.
2. Origins Super Spot Remover: £13, John Lewis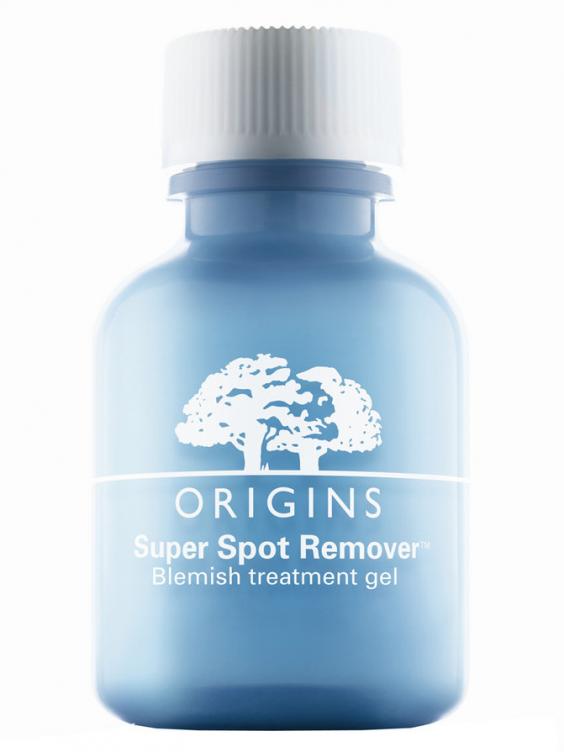 Dabbed onto spots with a cotton bud before bed (it leaves a visible film), the salicylic acid and witch hazel in this treatment speed up the drying and healing process, while red algae and caffeine provide some immediate redness relief. Be sure to use it sparingly on occasional breakout only, as the alcohol content makes it too drying for use on larger patches of acne. It's a lot to spend on a tiny bottle, but a little bit goes a long way and the affected-area-specific application means the bottle will last for ages.
3. Coalface Charcoal Facial Cleanser Bar: £6, Lush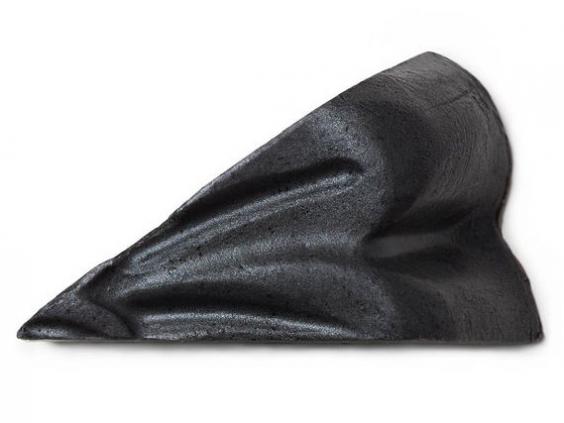 A black bar of soap may not be the most appealing or most obvious thing to wash your face with, but it's actually a real cleansing powerhouse. The charcoal is great for soaking up excess oil and working as a light exfoliator, leaving skin literally squeaky clean, plus you can always rely on Lush for nasties-free skincare. The slightly earthy, sandalwood fragrance and lack of packaging make this suitable for both girls and boys, too.
4. 3-Step: from £20, Boots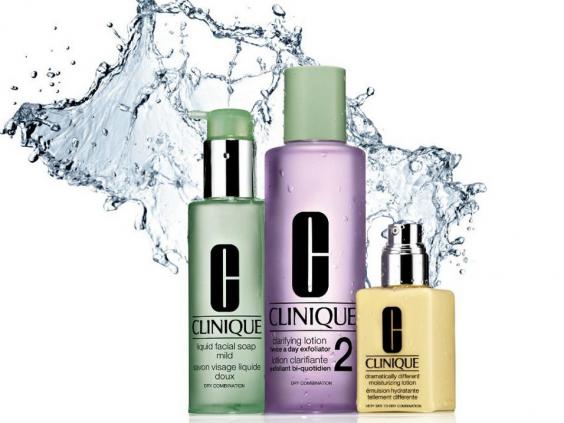 The 3-Step routine was Clinique's founding concept, created back in 1968, and was the UK's first ever dermatologist-created, allergy-tested, fragrance-free range. Said three steps are a cleanser, a liquid exfoliant and a moisturiser, with different versions for different skin types, from very dry to oily. Admittedly, it's not cheap for teen skincare, but it if you're a parent looking to treat your son or daughter (there's a men's version, too) it makes a lovely rite-of-passage present.
5. Tea Tree Cool and Creamy Wash: £6, The Body Shop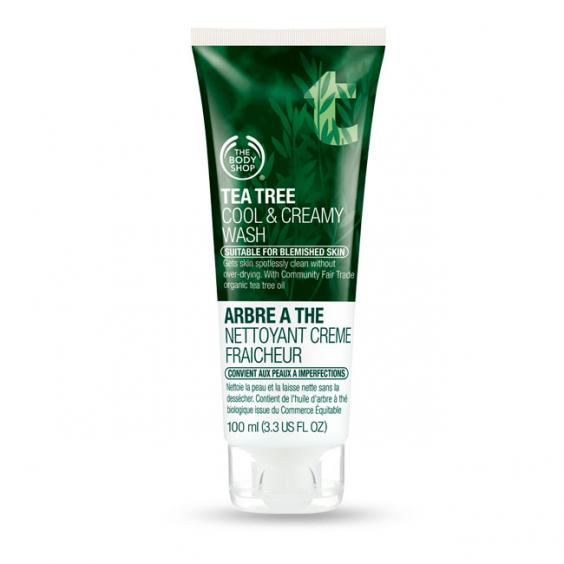 ​"I would encourage the use of a gentle anti-bacterial face wash that contains calming ingredients such as tea tree," says Dr Phillips. "Any cleanser containing salicylic acid is also great for problem areas as the active ingredients go deep into the pores and literally push out the excess oil." This cleanser from the natural beauty brand ticks both boxes. The creamy texture gives a thorough, make-up-removing clean without stripping moisture in the way that some foaming cleansers can.
6. Daily Energiser Range: from £21, Boots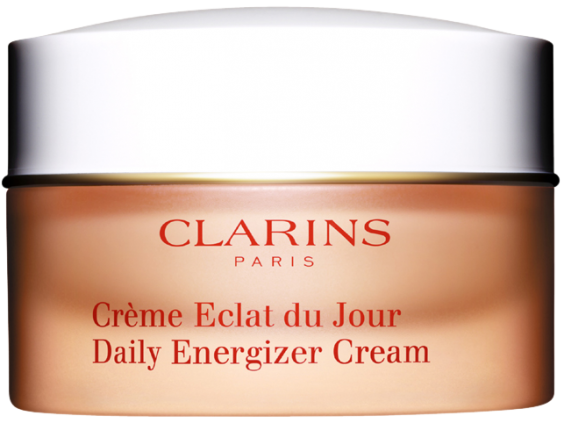 Clarins' Daily Energiser range is a great choice for older teens to see them through to their mid-twenties. Rather than focussing on breakout control, it's designed to refresh and pep-up tired skin; perfect for teens who flit non-stop between A-levels and the pub. Our favourite is the cream moisturiser, which our tester found lightweight, non-greasy and softening and visibly increased brightness.
7. Anti-Blemish Pore Refining Scrub: £12, Boots
Many exfoliators are too harsh for teen skin and actually worsen oily skin by drying it out and causing over-production to compensate. This scrub from Burts Bees, containing salicylic acid and natural fruit acids, is gentle enough to refine and clear skin without damaging it. It also contains jojoba oil, which Dr Malik says: "works well to hydrate oily skin due to its molecular similarity to sebum." Top marks.
8. Deep Cleansing Mask: £16, John Lewis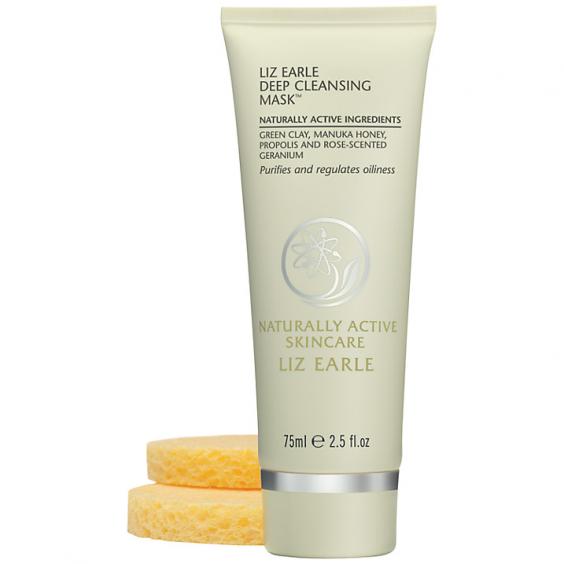 "A clay-based mask can be used once a week to draw out impurities and reduce congestion," recommends Dr Malik. Our testers loved Liz Earle's offering, which contains both green and white clay to absorb excess oil and bring impurities to the surface, along with softening and soothing ingredients such as aloe vera and manuka honey. Apply in a thin layer with fingers after cleansing and leave on for 10 minutes, then remove with the included exfoliating sponges.
9. Freshskin by Elemis Skin Clear Overnight Serum: from £18, HQhair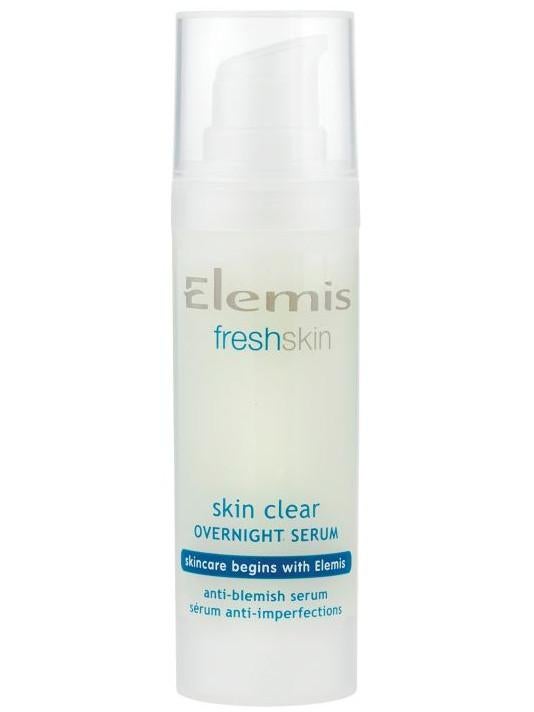 Elemis's Freshskin range is specifically designed for young skin and is a nice way for teens on a lower budget to buy into a higher end brand. Our favourite is this poshly-named night serum, which is effectively a spot treatment that is mild enough to use all over your face as part of your daily routine to help minimise breakouts. Salicylic acid deep-cleans pores, hyaluronic acid hydrates, and vitamins C and E help repair skin. Buy in travel size to take it for a spin before shelling out for the full size.
10. Dermalogica Clear Start Breakout Clearing Kit: £24, John Lewis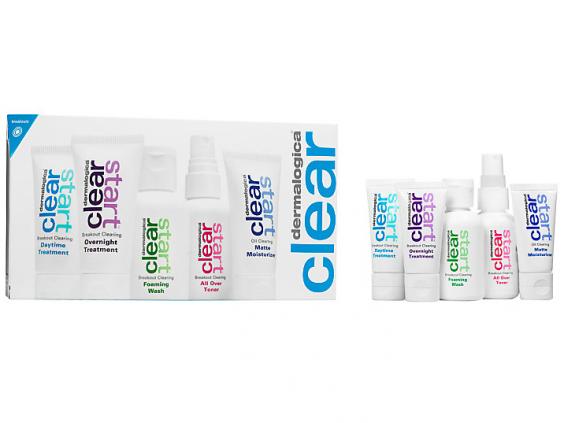 Dermalogica is a go-to for many with problem skin thanks to its medical background, skin-health focus and irritant-free products - all of which makes it a great brand for teens. Our tester had promising results with the Clear Start kit, which contains mini-size bottles of five products: a face wash, toner (we're not so keen on the mist application), daytime and nighttime treatments, and oil-control moisturiser. If you're struggling to get your teen into a proper skincare routine, this is an easy way to get them going and a chance to test what products work for them.
Verdict:
Clinique's 3 Step range is a great way to get into a skincare routine and makes a great present for teens with an interest in skincare and beauty, perhaps for a sixteenth birthday. But for those on a budget, we recommend The Body Shop's winning pore-clearing combination of salicylic acid and tea tree and Neutrogena's hard-to-beat moisturiser, while Liz Earle's clay mask is a reasonably priced product for a weekly deep clean.
IndyBest product reviews are unbiased, independent advice you can trust. On some occasions, we earn revenue if you click the links and buy the products, but we never allow this to bias our coverage. The reviews are compiled through a mix of expert opinion and real-world testing
Reuse content