Rum, once the poor relation of the spirit world, has undergone a revival and is no longer seen simply as the rough booze used to warm the cockles of salty seafarers. With a wide range of styles and hues to choose from, introducing yourself to the drink can seem a bit daunting, but there are a few basics that should set you on your way with confidence.
As with whisky, the variation in flavour comes from not only the raw ingredients used but also the way it's produced and aged, with methods varying throughout the world. Most rum is distilled from molasses, a by-product of sugar production, but other sugary bases include Demerara and juice squeezed directly from sugar cane. Ageing in oak helps develop each rum's unique characteristics besides deepening the hue.
You can choose to use your rum for cocktails (mixing rum) – the likes of daiquiris, mojitos and the refreshing dark and stormy with ginger beer - or drinking neat (sipping rum). White and golden rums lend themselves perfectly to cocktail making, while the darker, more aged bottles are usually reserved for sipping – although there are no strict rules. Again like whisky, there are plenty of exclusive rums that will set you back more than a few pieces of silver but there's no need to re-mortgage the pirate ship just yet: this selection is geared towards the more affordable end of the range. 
1. El Dorado 12, 40% ABV: £34.37 for 70cl, Master of Malt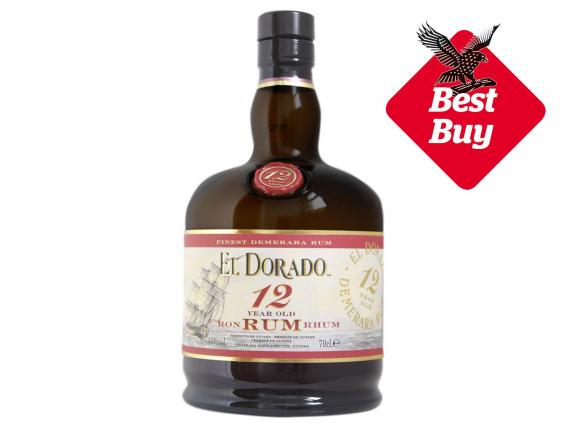 It's the Demerara River that lends its name to the sugar powering Guyana's rums. Using wooden stills from the British Navy, and aged for 12 to 16 years in Jack Daniels barrels, each sip of this elegant tipple slips down with ease. It leads with a coffee liqueur aroma before serving up rich fruit cake flavours and that silky finish, making it a sipping rum to savour.
2. Ron Zacapa Centenario Sistema Solera 23, 40%: £52.33 for 70cl, Master of Malt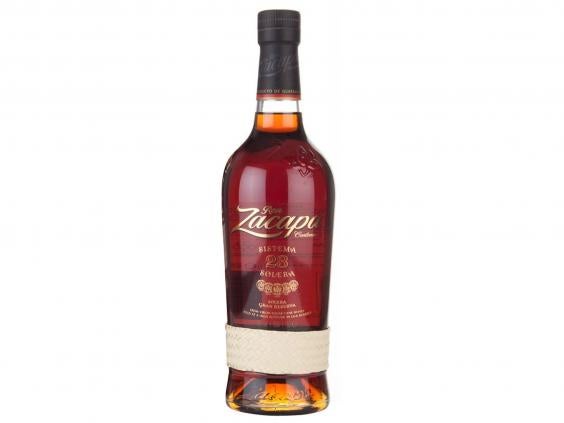 With the aroma of a decadent dessert – honey, almond and even a shaving of chocolate – you could spend all evening simply inhaling this magnificent Guatemalan rum. But the taste is every bit as good. Highly skilled blending of rums aged in bourbon and sherry casks gives it complex flavours and a soft oaky finish that could be mistaken for a top-notch scotch.  Perfect for sipping. 
3. Clément Rhum Vieux Agricole Select Barrel, 40%: £31.98 for 70cl, Amathus Drinks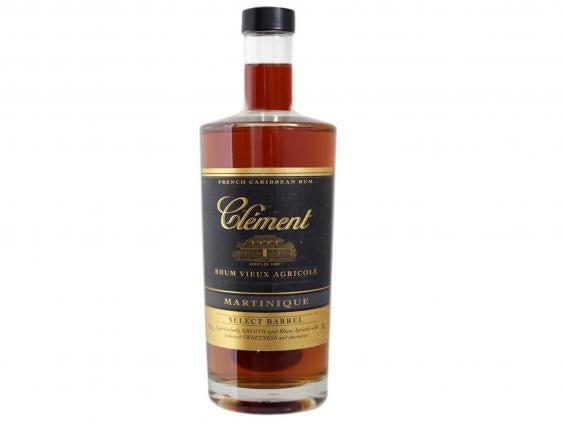 Martinique's 'Rhum Agricoles', distilled from sugar cane juice, have uniquely complex and earthy flavours that can taste surprisingly different to their molasses counterparts. Select Barrel is a great example of the style at a generous price. It's immediately sweet and boozy with characteristics not too dissimilar to brandy, peppered with herby spices and autumn fruits, which linger around the mouth long after the last sip disappears.  
4. Havana Club 3, 40%: £17 for 70cl, Sainsburys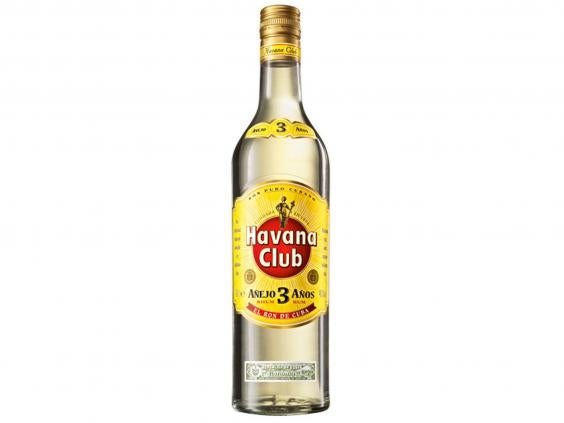 Mint destined for a mojito craves Havana Club No3 to tease the fresh flavours from its leaves. Distilled in Cuba from molasses this iconic drink is smooth and light with subtle notes of vanilla, oak and almond, and should be the first rum to enter anyone's cocktail cabinet.
5. Pyrat XO, 40%: £40 for 70cl, Amazon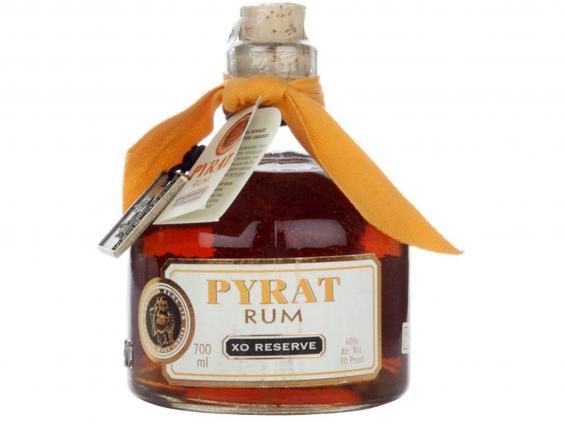 You'll be pleased you plundered some of this great value booze, with its bottle based on those used by 19th century pirates containing a finely honed blend of rums from its Guyanese home and elsewhere in the Caribbean. There are pronounced orange notes in both aroma and taste, complimented by some molasses sweetness, with the initial stab of alcohol easing to clean finish. Swashbuckling stuff, best drank neat. 
6. Gosling's Black Seal, 40%: £21.75 for 70cl, The Whisky Exchange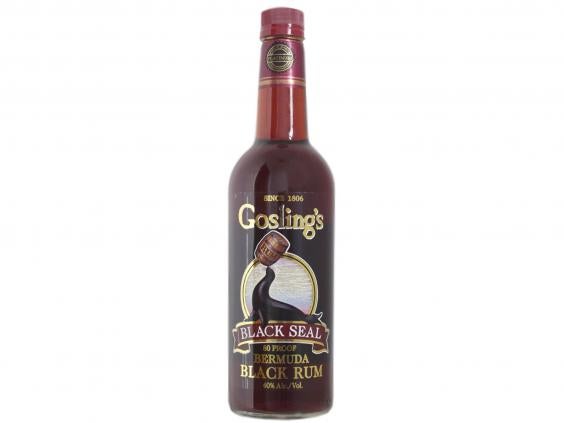 The Gosling family first began blending rum in the 1850s, creating a spirit ingrained in Bermudan cuisine – it's a key ingredient in the country's national dish, fish chowder, and national drink, the Gosling trademarked Dark & Stormy (Black Seal and ginger beer). The heavily charred barrels in which the rums are aged help develop some deep fruity and spicy caramel flavours, which come alive when plunged into something sweet and fizzy.
7. Trois Rivières Rhum Blanc, 50%: £27.25 for 70cl, The Whisky Exchange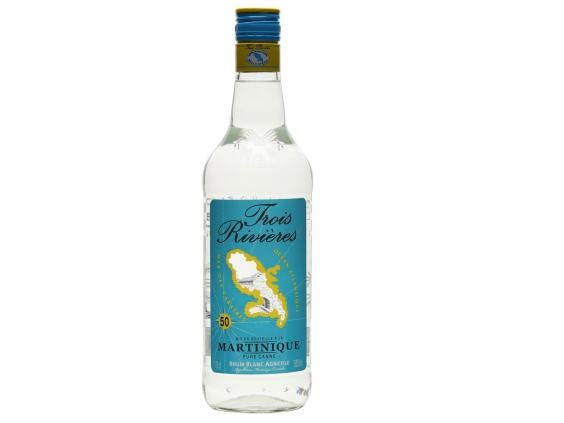 At a head-spinning 50% ABV this white rhum is best reserved for cocktails. Made in Martinique it has has surprisingly strong flavours for such a boozy beast: there's a hint of banana to the aroma while dry grass and fruit salad jostle for attention on the taste buds. It's a classy cocktail number to be called upon when rum is the key ingredient, such as a simple daiquiri with nothing more than lime juice and sugar syrup to keep it company.
8. Appleton Estate Rare Blend 12, 43%: £34.99 for 70cl, Drink Supermarket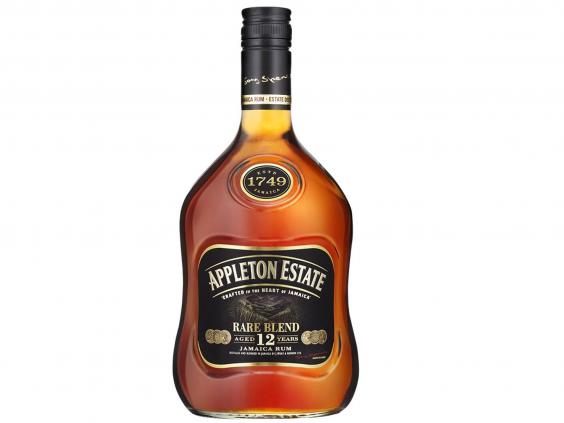 You shouldn't have to look too hard to find a bottle of Appleton rum, but don't assume its ubiquity means it's a humdrum deal – especially when it comes to this rare blend. Produced in Jamaica it has a peppery feistiness that's nicely balanced with some toffee creaminess and a smooth, comforting finish. Appleton's rums are a great choice for the novice and still worth their place in the connoisseur's collection.
9. Mount Gay Black Barrel, 43%: £29.99 for 70cl, Waitrose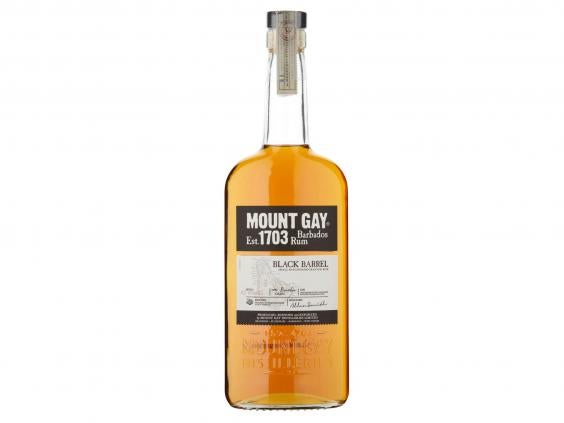 Put your feet up and bathe in the warmth of a Barbados sunset as you pull the cork from this bottle. Ageing in charred bourbon barrels gives a toastiness to the spices while the dried fruit flavours come drenched in booze. Sipped or mixed it's a decent value taste of the Caribbean. 
10. Rumbullion!, 42.6%: £35.95 for 70cl, Master of Malt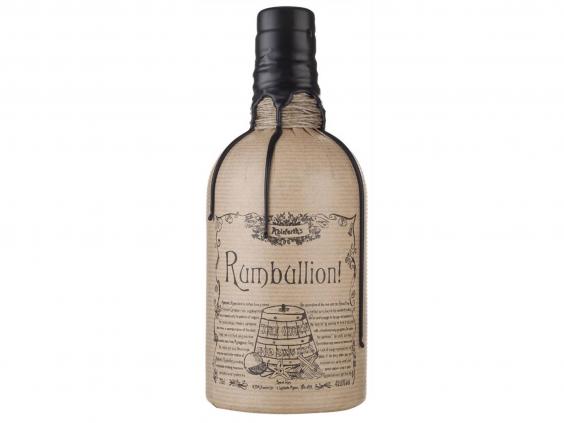 Purists, avert your eyes, because we think there's room in anyone's top ten for a spiced rum. We're giving our slot to Rumbullion, blended and spiced in the tropical surroundings of Kent. A restrained sweetness helps arouse orange and vanilla flavours with hints of clove and cinnamon joining the party. Mix it if you insist, but we'll take ours served neat on the rocks.
Verdict  
No cocktail cabinet should be without a bottle of Havana No 3, but to truly appreciate how special rum can be, we recommend some smooth Guyanese sipping action courtesy of El Dorado 12.
Richard Hood and Nick Moyle are the Two Thirsty Gardeners. Their book, Brew it Yourself, is out now.
IndyBest product reviews are unbiased, independent advice you can trust. On some occasions, we earn revenue if you click the links and buy the products, but we never allow this to bias our coverage. The reviews are compiled through a mix of expert opinion and real-world testing
Reuse content