Whether you're an accomplished chef or a complete beginner in the kitchen, cooking can be a challenge for any student. Balancing your stressful workload and a frantic social life means you're probably not exactly thrilled at the prospect of making dinner every night. But armed with a trusty student cookbook, you'll be whipping up tasty, nutritious meals to put your flatmates' daily diet of beans on toast to shame.
When it comes to food, not every student is looking for the same thing. The following cookbooks offer a range of dishes to please healthy eaters, vegetarians, big appetites and dessert lovers alike. Not all of them are aimed specifically at students, but they all focus on food that's delicious, quick and easy to prepare – and mostly for chefs on a budget, too.
1. The Student Cookbook edited by Jane Birch: £10.00, Octopus Publishing Group, Bounty Books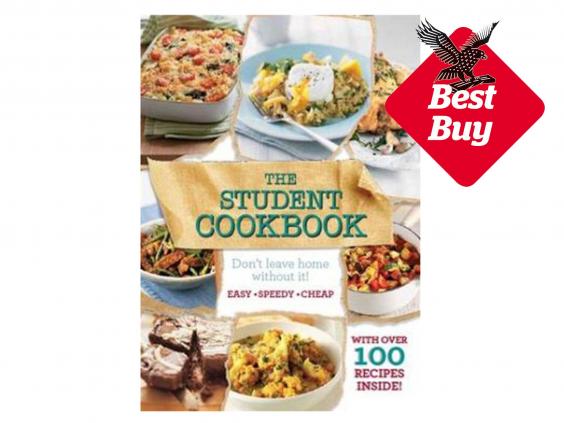 Don't know your al dente from your à la carte? The Student Cookbook is your best bet to avoid surviving university on Pot Noodle. This accessible and well thought-out guide offers speedy week-night cooking, healthy meals and comfort food, and a handy 'How do I know if it's cooked?' guide. Whether you're craving tuna pasta bake or fancy trying your hand at huevos rancheros, this book has it all.
2. Healthy Speedy Suppers by Katriona MacGregor: £16.99, Watkins Media, Nourish Books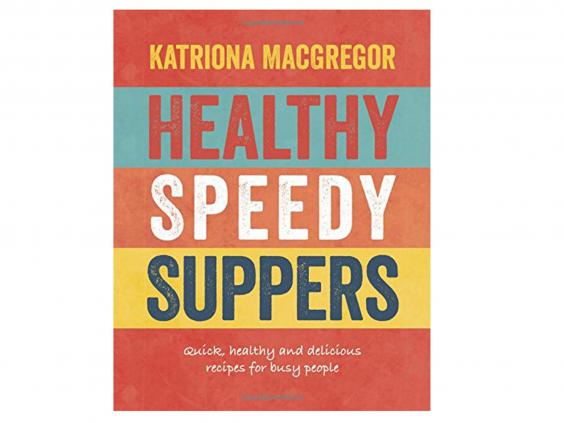 Looking for something a little more than Netflix and chill to impress that special someone? Sea bass with Thai vegetables and spinach and cauliflower dhal are on the menu in Katriona MacGregor's cookbook, inspired by her decision to break a habit of ready meals and radically change her diet. This isn't necessarily budget cooking, but there are plenty of delicious, naturally low-fat dinners to wow.
3. A* in the Kitchen by Tiffany Riaz: £10, Lagoon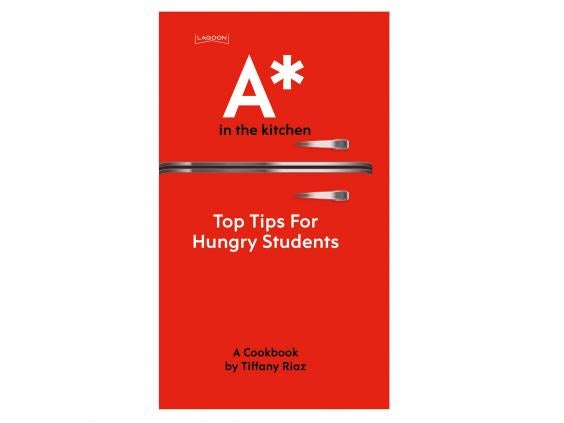 Here's a fantastic all-rounder. Riaz really understands her audience, taking you through how to boil an egg to making cheat lasagne to the 'full monty' Sunday roast. She also gives tips on food hygiene and storage which will hopefully stop you from poisoning yourself. The blueberry muffins recipe is probably the easiest way to become everyone's favourite housemate in less than 30 minutes.
4. The Hungry Healthy Student Cookbook by Spruce: £8.99, Octopus Publishing Group, MQ Publications Ltd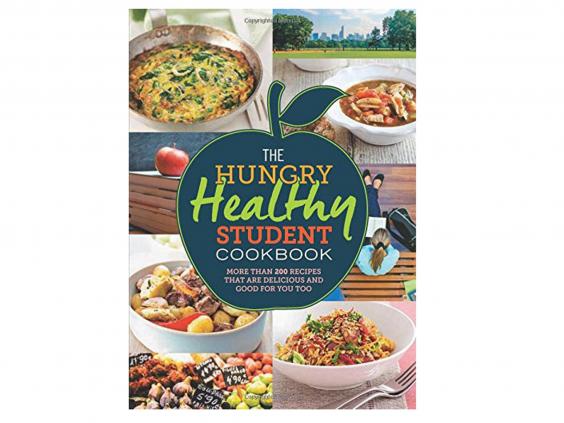 Deadlines, hangovers and the ubiquity of takeaway food can make healthy eating a tricky business for students. But quinoa enthusiasts can rejoice at The Hungry Heathy Student Cookbook, which is packed with tasty, quick and nutritious recipes. The healthy meal planner includes satisfying suppers like baked sweet potatoes and five veggie pizza, and there are stacks of vegetarian, vegan and gluten-free options too.
5. 200 Student Meals by Sara Lewis: £4.99, Octopus Publishing Group, Hamlyn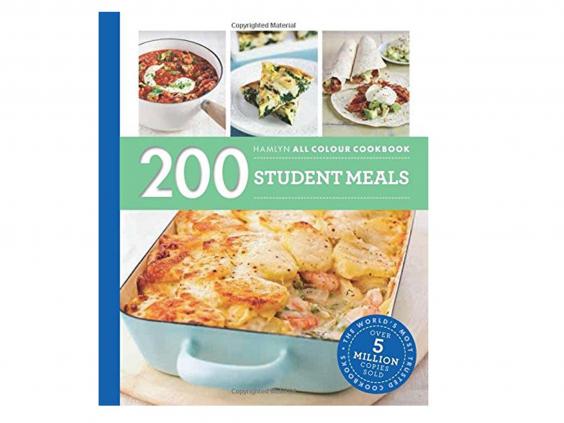 This versatile, pocket-sized cookbook is great value for money. Crammed with 200 easy-to-follow recipes, it covers teatime classics including sausages and mustard mash, Friday night favourites like chicken fajitas, as well as some more adventurous dishes - cue creamy pork and cider hotpot. Throw in a cocktail section and desserts such as easy chocolate fudge cake – what's not to like?
6. Quick and Easy edited by Natalie Baker: £9.99, Igloo Books
Split into handy sections ranging from 'fast lunches' to 'simple desserts', Quick and Easy lives up to its name. Highlights include 30-minute recipes for chicken tikka masala, spaghetti bolognaise and Thai beef stir-fry, which are guaranteed to stop you reaching for the takeaway menu. There's also an array of soups and salads for that awkward dash home for lunch between lectures.
7. The Vegetarian Student Cookbook edited by Phoebe Morgan: £10, Octopus Publishing Group, Bounty Books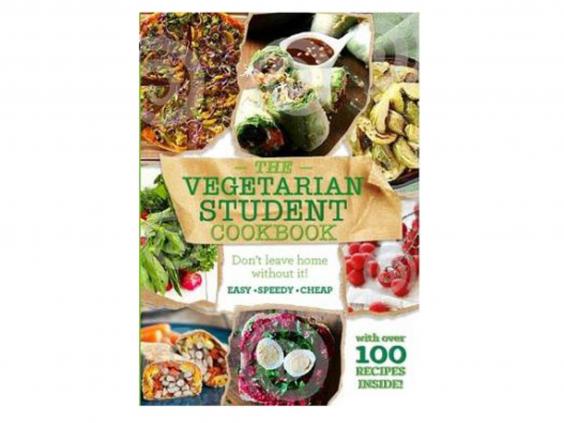 Even the most committed bacon lover will be jealous when you whip up your spicy bean burgers or mushroom korma with this book which proves vegetarian cooking can be simple, cheap and packed with favour. There's a real range of dishes, from Italian to Asian, plus 20 veggie-friendly puddings to unleash your inner Mary Berry. The chunky oat cookies are guaranteed to go down a treat.
8. Good Food Eat Well: Cheap and Healthy edited by Good Food Guides: £12.99, Ebury Publishing, BBC Books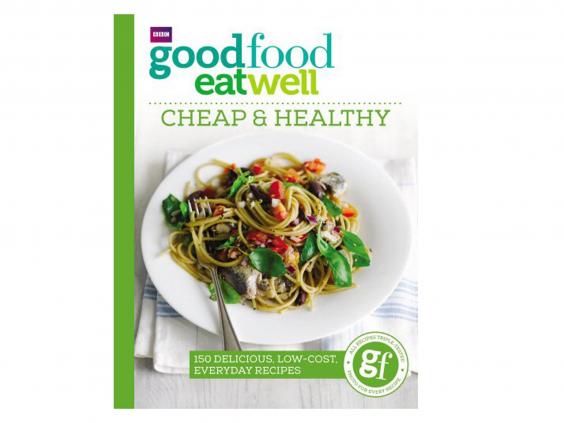 Cheap and Healthy isn't written especially for students, but this 320-page culinary bible really is the daddy of cheap and cheerful cookbooks. Every rigorously tested recipe comes with a nutritional breakdown, with plenty of vegetarian options and lighter takes on traditional meals – there's even a pork curry which provides four of your five a day. With beautiful photos on every page, this book promises to give you some of your most Instagram-worthy dinners ever.
9. 200 Really Easy Recipes by Louise Pickford: £4.99, Octopus Publishing Group, Hamlyn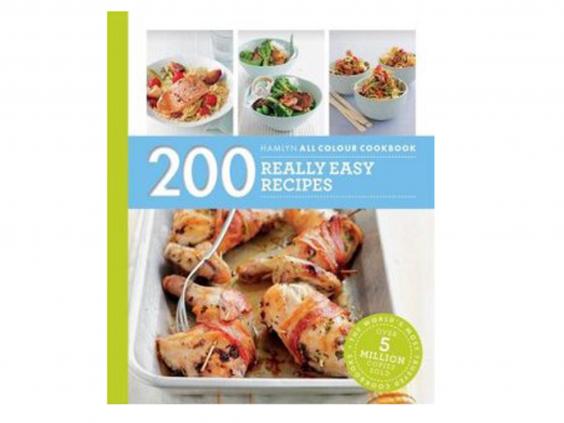 Hearty stews, bakes and one-pot numbers make up this lovely, little book which does exactly what it says on the tin. The 20-minute suppers chapter is full of tasty, filling meals to save you the dread of hours of cooking after a day of back-to-back lectures. There's a great range of super easy brunches too, so you can do Sunday morning hangovers in style.
10. Honestly Healthy in a Hurry: The Busy Food-Lover's Cookbook by Natasha Corrett: £25, Hodder & Stoughton General Division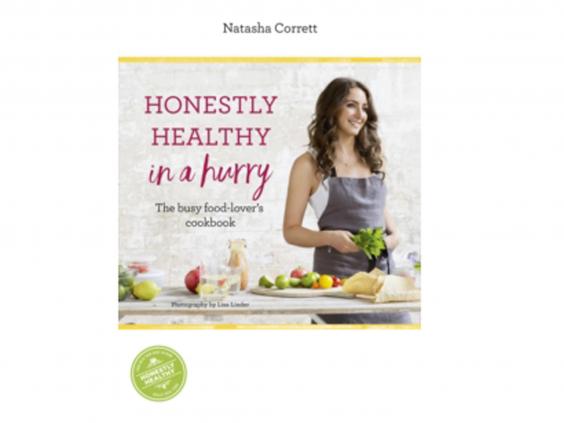 If you're a veggie, this book will give you plenty of ideas for healthy meals, snacks and treats. Although it's designed for those in a hurry, it's also ideal for students who want to whip up something in between lectures or before a night out. This book is all about preparing a week's worth of meals on a Sunday night, by cooking things like vegetables and rice in advance, and making the most of leftovers, such as using spare roasted sweet potato in a mid-week salad. So if you're inherently organised this one is worth considering.
11. The Starving Artist: Illustrated Recipes for First-Time Cooks by Sara Zin: £12.99, Countryman Press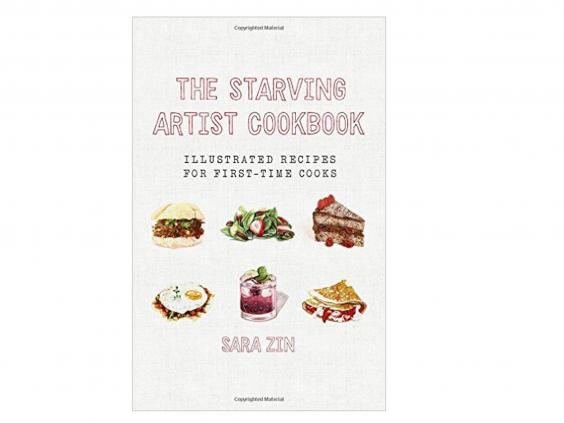 This cookbook is great for those who aren't confident in the kitchen. Sara explains where to store different types of food, basic cooking terms you may feel too silly to ask your flatmates and what equipment you'll need to survive in the kitchen. Although it's an American book, it covers everything a beginner should learn how to cook, from boiled eggs to salmon and even a chapter on drinks (including a variety of cocktails). You can even impress your flatmate on their birthday using the birthday cake recipe. 
The Verdict: student cookbooks 
In terms of practicality, affordability and variety of recipes, The Student Cookbook is our favourite. It offers exactly what students want – a wide choice of tasty, easy meals, making it an excellent investment to see you through university.
All prices listed are RRP.
IndyBest product reviews are unbiased, independent advice you can trust. On some occasions, we earn revenue if you click the links and buy the products, but we never allow this to bias our coverage. The reviews are compiled through a mix of expert opinion and real-world testing
Reuse content