If you can't leave the house without a caffeine hit, and usually need to get that in a hurry, a capsule machine could be a wise investment. 
Pod machines vary from those that can only make a simple espresso, to models that can handle milkier classics like lattes, cappuccinos and macchiatos. There are also those that take pods for a range of branded hot drinks, from Twinings tea to Cadbury's hot chocolate.  Nespresso, Tassimo and Dolce Gusto have conquered the market, with different companies such as Delonghi and KitchenAid making machines for them. But there are other brands – that in turn use different pods – such as Lavazza and Francis Francis that are well worth a look. We put a range of machines through their paces looking for easy-to-use bits of kit that produced consistently good coffee. As coffee machines will generally be on show in the kitchen, looks were important, too. 
A note on capsules
There is a huge range of capsules on the market. The key thing here is to try before you bulk buy – and most companies produce selection boxes for this type of thing. A machine can, but doesn't necessarily, tie you to a certain brand of pod. Tesco, Lidl, and Amazon now all produce their own cheaper varieties for Nespresso-branded machines, and there are also compatible pods for Lavazza and Francis Francis on the net, such as at caffe.com. If it's the type of coffee not the price you take exception to, brands such as CRU Kafé offer premium blends of grounds-in-a-capsule for Nespresso machines. 
1. Nespresso Pixie Clips by Magimix, £100, John Lewis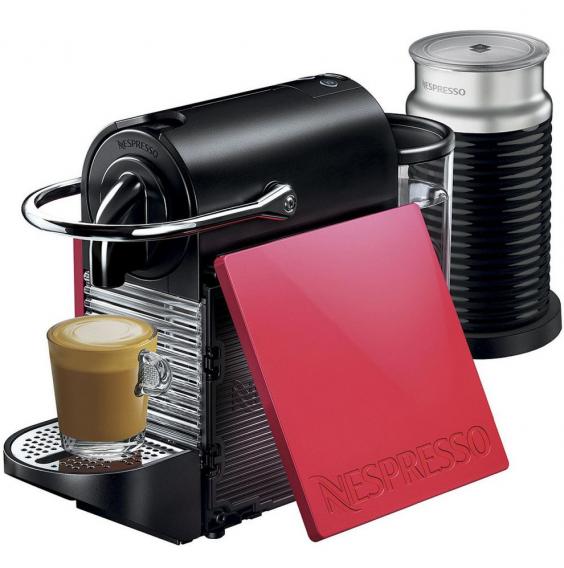 If you can't settle on a colour, this machine lets you change the shade of its side panels. You get two, then there are 11 more to choose from. As for the coffee? The machine only makes short or long espressos but you can add a milk frother for the likes of cappuccinos and lattes. Just remember to warm your cup first as the milk can cool the good stuff down.
2. Nescafe Dolce Gusto Drop Touch by DeLonghi, £120, amazon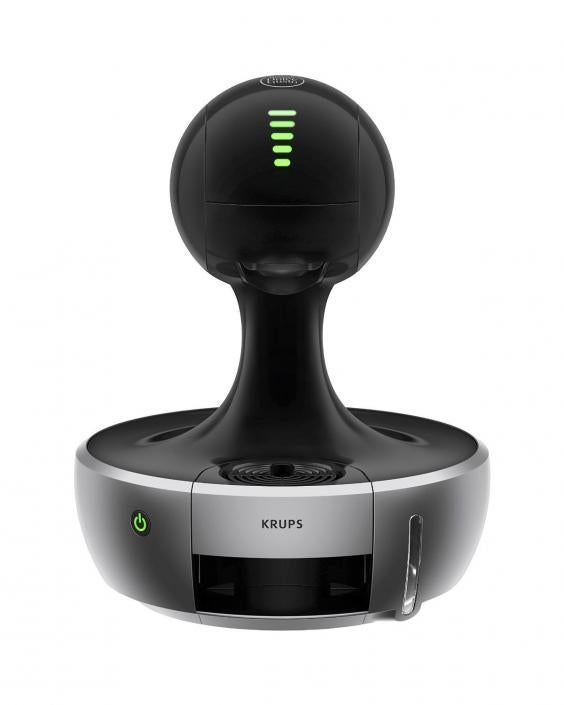 The look of this new machine is inspired by a drop of coffee. And it shows; the water tank's hidden away and your coffee is produced at a touch of a finger rather than a press of a button. Espressos are ready in 20 seconds. Dolce Gusto machines have a range of pods that can make a latte or a cappuccino without needing a frother.
3. AEG Lavazza Minù Caffè Latte, £80, amazon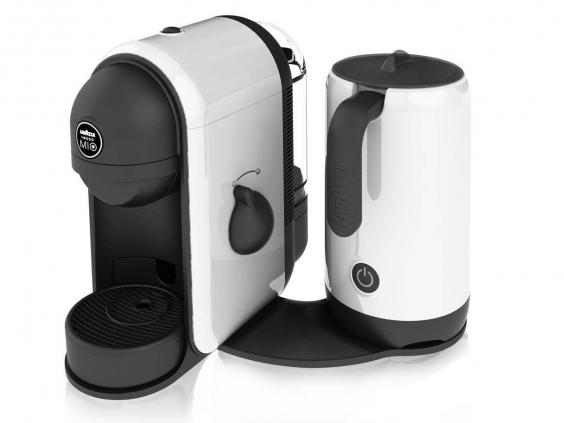 Like its bigger sister, the Fantasia (No 6), this one aces all milky drinks, including hot chocolate. It has an easy-to-use, dishwasher-safe milk frother, and the small footprint makes it ideal for bijou kitchens. It comes in red, white or cyan.
4. Francis Francis X7.1, £162, amazon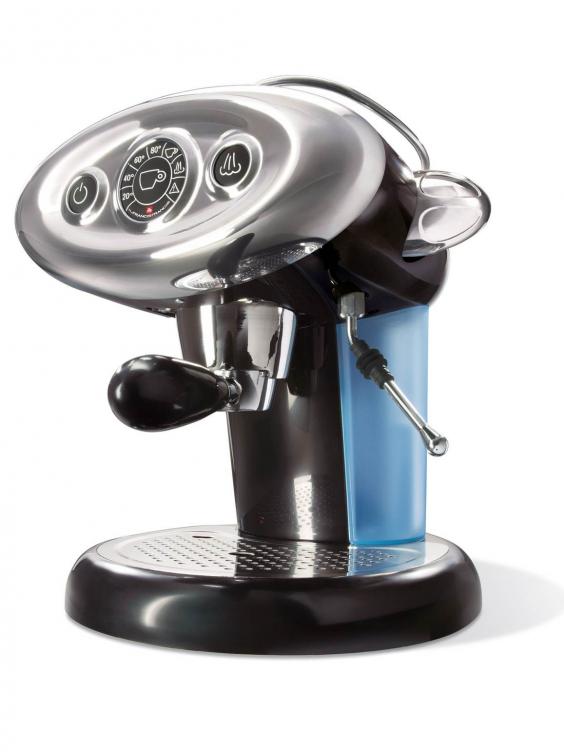 This old classic still produces some of the best espresso around, with a rich taste and aroma. The capsules, however, are expensive – it uses Illy iper Espresso capsules which cost £45.21 for 6 x 21 capsules. However, our test team reckons the machine is one of the most stylish on the list.
5. Tassimo Suny by Bosch, £69, amazon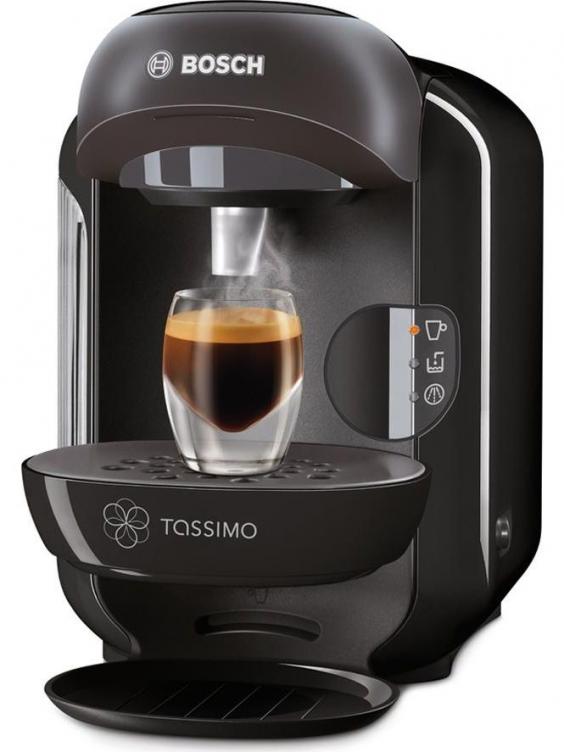 You can brew all sorts of hot drinks from leading brands with this one. From Costa coffees to Twinings chai lattes and teas, as well as Cadbury's hot chocolates. It uses Tassimo's brand of pods.
6. AEG Lavazza Fantasia, £170, John Lewis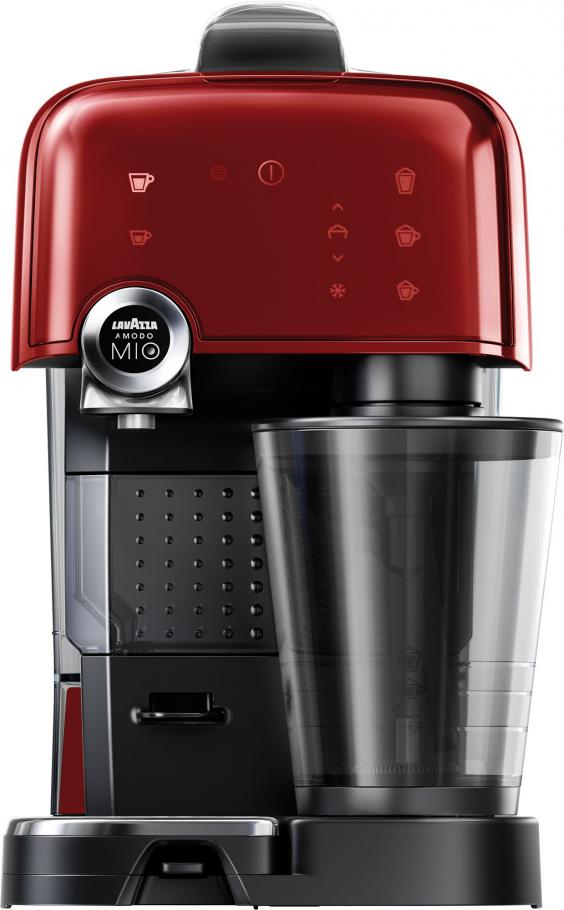 This one's great if you're a latte fan. As well as the milky classic, it does espressos, cappuccinos and iced coffees and has different settings depending on the thickness of the froth you're after. It's a good alternative to some of the pricier machines and uses Lavazza A Modo A Mio capsules (£5.29 for 16).
7. Nespresso Lattissima Touch by DeLonghi, £199, Amazon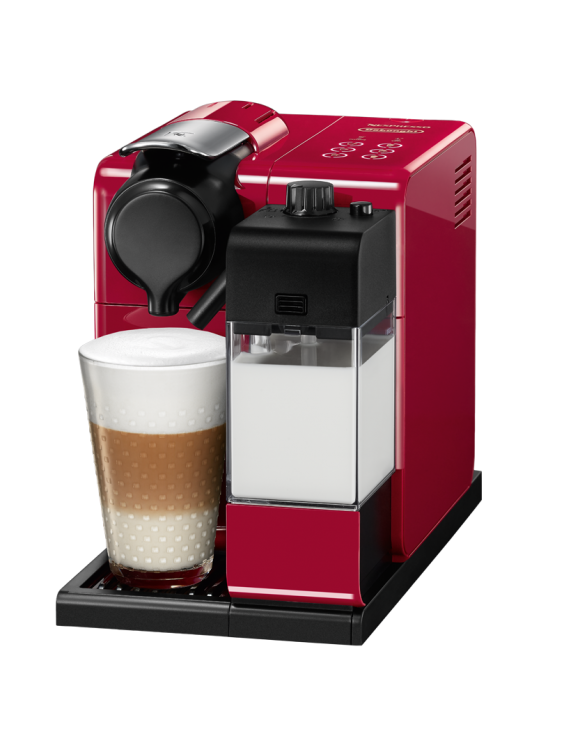 If an espresso is too strong for you, but others in the family still enjoy the quick, short blast, we recommend the Lattissima Touch. The milk carafe can produce high quality lattes and cappuccinos at the touch of a button and you can easily take it off and store it in the fridge. It's a remarkably compact machine, so it's great if you're restricted for space.
8. Tassimo Vivy by Bosch, £35, Amazon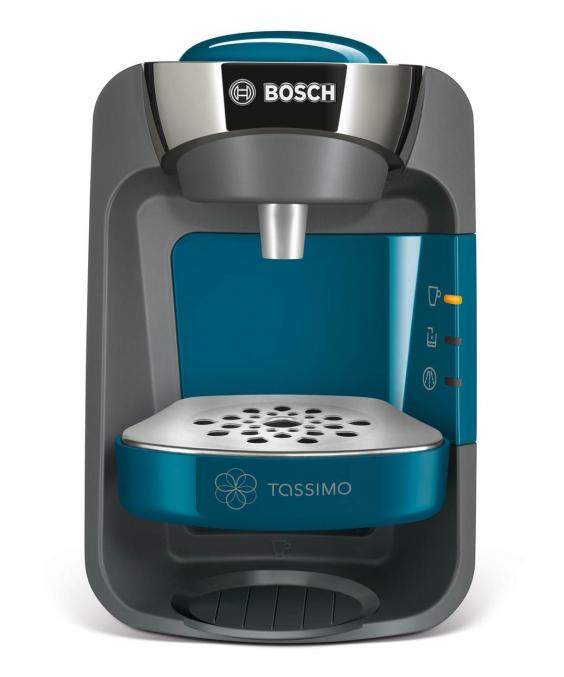 This is a tiny machine that can produce up to 36 different drinks, from cappuccinos and lattes to hot chocolate, tea and espresso, using a range of different capsules. It has a 0.7l tank and an energy-saving heater. The espresso isn't as good as the Nespresso machines but it's worth it if you like a variety of drinks.
9. Nescafe Dolce Gusto Jovia by DeLonghi, £44, amazon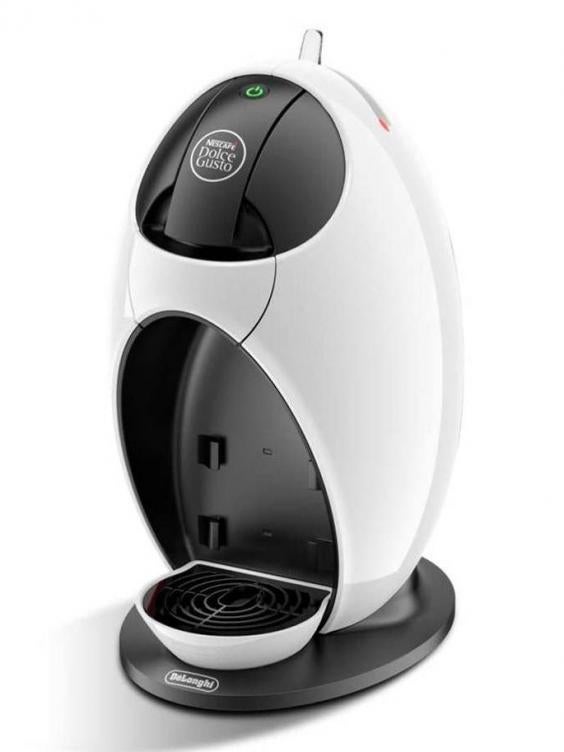 This compact but affordable machine looks like a bullet and it's fast, too. It uses the Dolce Gusto pods – which has all the milky concoctions you might want. It's available in a rich red, or black or white if you're after something more subtle.  
10. Nespresso by KitchenAid, £248 (£280 with frother), John Lewis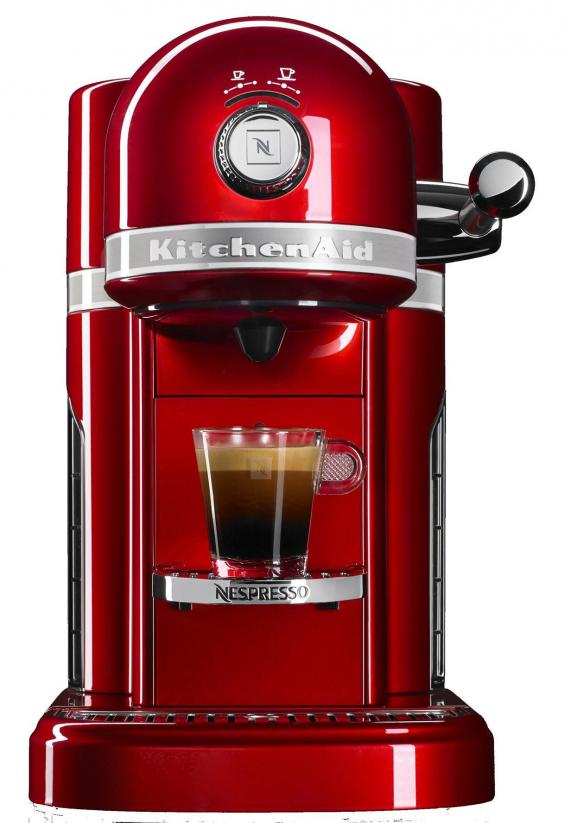 This imposing, vintage-looking machine will seem at home in the fanciest of kitchens. The key feature here is the six different cup-size settings, from ristretto (25ml) to lungo (130ml). It's simple to use (just pop a pod in and turn the dial to the volume you want) and its 1.6-litre water tank means you'll get good few cups out of it.
Verdict:
For the quality of coffee and the sleek style of the machine, we'd go for the Francis Francis X7.1 (using illy iperEspresso capsules). If you're after a compact machine with a small footprint, the Dolce Gusto Jovia is a good bet. For those serious about their milky concoctions, the Nespresso Lattissima Touch is an impressive bit of kit.
IndyBest product reviews are unbiased, independent advice you can trust. On some occasions, we earn revenue if you click the links and buy the products, but we never allow this to bias our coverage. The reviews are compiled through a mix of expert opinion and real-world testing
Reuse content