If you've found you're making the same trusty recipes each week, it may be time to turn to one of these healthy cookbooks for a dose of inspiration. Whether you're looking to shift a few pounds, want to up your veggie intake or are trying to get the whole family eating well, this selection should cover it. 
We've looked for recipes that are easy to follow, don't contain hard-to-find ingredients and offer sensible, balanced advice. We've chosen a selection of brand-new releases, timeless favourites and we've also got some previews for you to lust over. 
There are options for free-from diets, vegan and meat-eaters alike, so why not try something new today and feel better in the process? The team at Crummbs has put a selection of these recipes to the test to make sure they are as delicious and easy to make as they sound. 
1. Mindful Chef by Myles Hopper & Giles Humphries: £20.00, Century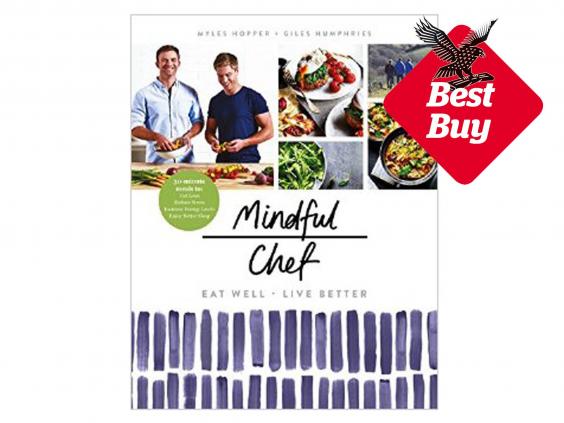 From the boys behind the popular healthy recipe box company, Mindful Chef, comes this collection urging us to slow down and get back in the kitchen. The book is divided into five sections – energy and productivity, stress, gut health, exercise and sleep – and the 70 recipes contain a maximum of eight steps in each. You won't find any refined carbs and all recipes are gluten free. We loved the no-nonsense approach; you won't need any fancy equipment or particularly exotic ingredients. The rosemary lamb with Italian cannellini beans and kale crisps is lovely for this time of year. These are just the modern recipes we want to fit into our busy life.
Released 23 March. Pre-order now
2. Tom Kerridge's Dopamine Diet: my low-carb, stay-happy way to lose weight by Tom Kerridge: £20, Absolute Press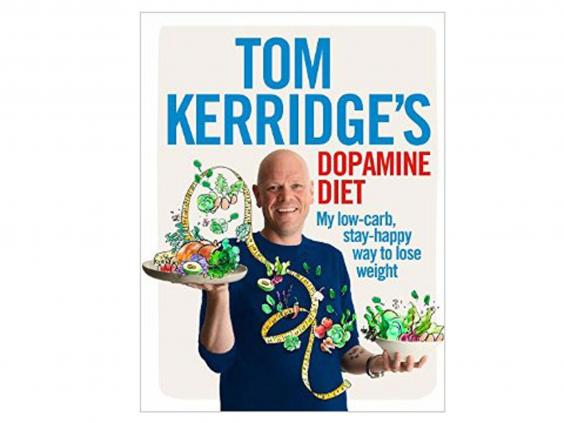 The proof really is in the pudding with this cookbook from Michelin-starred chef Tom Kerridge. He's shed an impressive eleven stone over the past few years and this book explains how he's managed it. He's very honest with his weight loss struggles and clearly explains his new low-carb/high-protein approach using ingredients rich in dopamine – the happy hormone. Luckily this includes full-fat dairy, quality meat, fish, fruit and vegetables. The reasoning goes, if the new recipes are making you happy, you'll be way more likely to stick to your new regime. Each recipe is labelled with the carb count (but not calories) and many are suitable for taking to work or making in a hurry. The steak, red onion and tomato salad was as delicious as it was simple to make. With pork scratchings popping up more than once, we think this book would be ideal for those with a good appetite, looking to kick-start weight-loss. 
3. Leon Fast & Free: Free-from recipes for people who really like food by Jane Baxter & John Vincent: £25, Octopus Publishing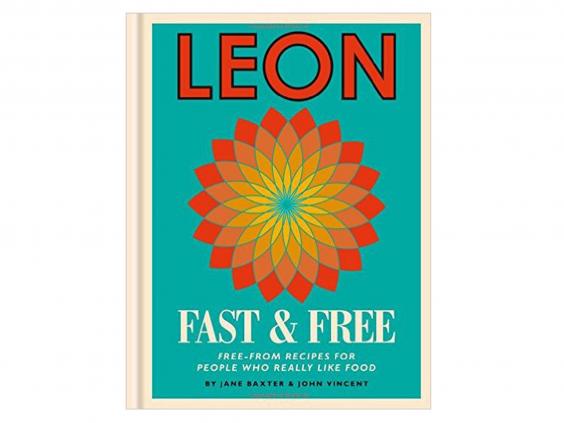 When healthy fast food restaurant-chain Leon first opened its doors 12 years ago, it was considered pretty revolutionary. Nowadays healthy eating and free-from diets are very much the norm. All of these recipes are gluten, dairy and refined sugar-free or "Paleon" – its take on the Paleo diet. This approach mimics the way our cavemen ancestors would eat, albeit with better seasoning. "Allowed" are vegetables, nuts and fats. However, potatoes, dairy and even legumes are off the menu. That said, the recipes – inspired by southern Europe, south-east Asia and beyond – are not short of flavour. We'll be making the cauliflower and anchovy dip next time we have friends round. While the "Everyday Easy" and "Speedy Suppers" sections will be our go-to for mid-week inspiration. The cashew courgetti with chicken was super simple to prepare but there are more unusual ingredients if you're feeling daring – pigeon and squash salad anyone? The sweet potato and okra stew is on the menu in-store now, so you can try before you buy. 
4. Cook Japan, Stay Slim, Live Longer by Reiko Hashimoto: £25, Absolute Press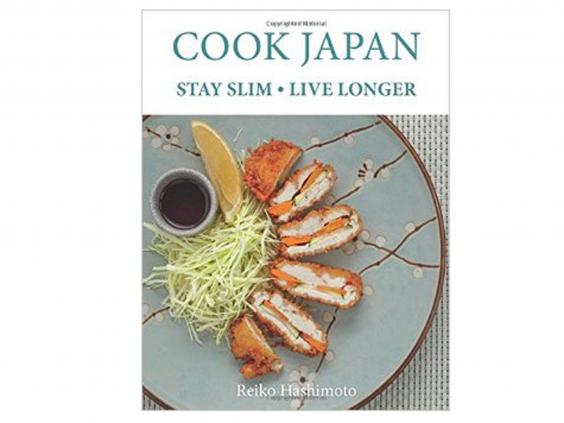 Reiko Hashimoto is the founder and teacher at the Hashi cookery school in Wimbledon, where she teaches the benefits of authentic Japanese flavours. With Japan boasting one of the longest life expectancies in the world, and only 3.6 per cent of the population obese (compared with 32 per cent of Americans) the benefits are clear to see. This book offers a wide range of recipes – with various complexities – that promote healthy living. Typically Japanese meals are eaten slowly (with chopsticks) and contain fewer fats, processed ingredients and dairy than the Western diet. This is not a "quick-fix" diet book, so expect plenty of rice and noodles as well as fish and sea vegetables. The venison tataki with wasabi parsnip mash is sure to impress. In general, the Japanese diet conforms to the ideals of "clean eating", a term often bandied about but which here simply refers to natural produce replacing the artificial wherever possible. You may find you need to invest in some new equipment (bamboo sushi mat, very sharp knives) and new store cupboard ingredients (bonito flakes, adzuki beans) so this is one for those wishing to get out of their comfort zone while having fun in the kitchen. 
5. Pip & Nut: The Nut Butter Cookbook by Pippa Murray: £15, Quadrille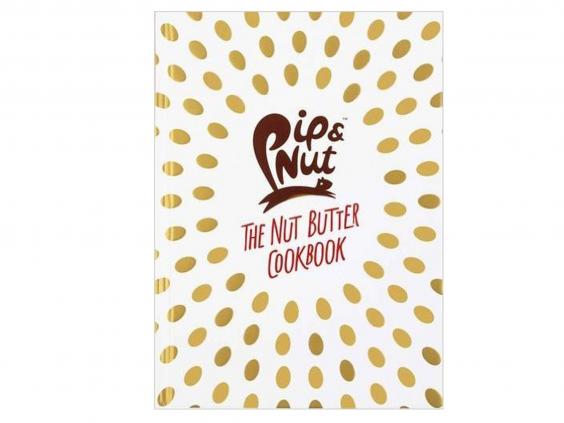 Now you might be wondering how an entire cookbook can possibly be devoted to nut butter, but if anyone can pull it off, its Pippa Murray, founder of natural nut butter start up Pip & Nut. As a marathon runner, Pippa was searching for a high-protein snack but could only find nut butters full of sugar and other nasties. So, after winning a competition to live rent-free in a shed for three months, she quit her job, crowd-founded £120,000 and made her dream a reality. Now her and her team of "squirrels" (how she affectionately refers to her team) have created this beautiful book filled with nut butter-based recipes. Expect a mix of both sweet and savoury (the peanut soba noodle salad is delicious) as well as instructions on how to create your own nut butter from scratch.
6. A Modern Way to Cook by Anna Jones: £25, Harper Collins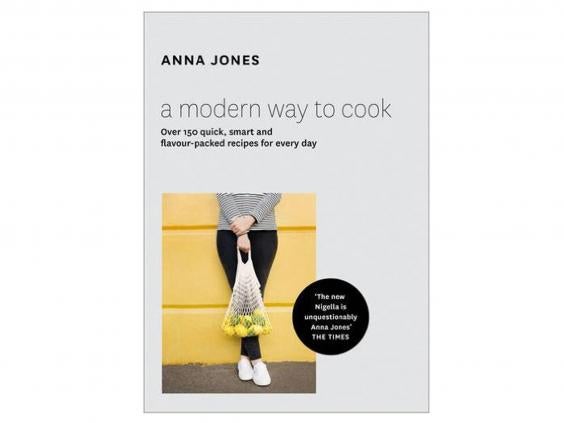 Although this came out in 2015, we still find ourselves flicking through Anna Jones's second cookbook on a weekly basis. Helpfully split into "time-it-takes-to-cook" sections so you know exactly what you're committing too, we're amazed at what can be rustled up in under 20 minutes. She has single handily changed our lives with her herby omelette recipe (trust us on this) and made us look at vegetables in a whole new way. The photos are beautiful and the way she writes makes us want to pop round hers for tea. Totally unpretentious, whether you're looking to cut down on meat or are a full-time vegan, this collection of vegetarian recipes is exactly how we want to eat.
7. Deliciously Ella with Friends: Healthy Recipes to love, share and enjoy together by Ella Mills (Woodward): £25, Hodder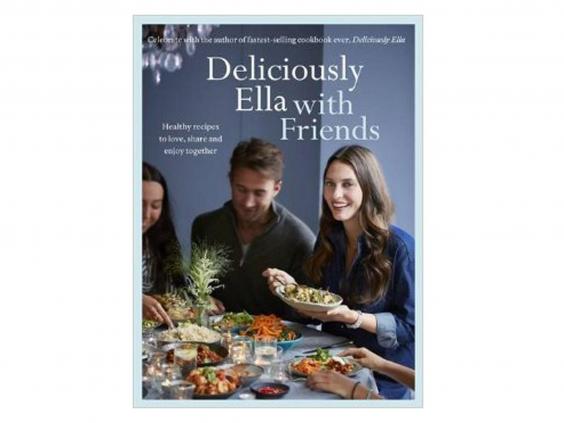 Author of the best-selling cookbook ever and owner of the MaE Deli, Ella Mills' latest book features more than 100 recipes that focus on creating meals for sharing with friends and family, whatever the occasion. Although Ella has recently distanced herself from the term "clean eating", her recipes are "plant-based", so don't expect rich dairy treats. Yet we think blueberry pancake stacks, sweet potato noodles with satay sauce and chocolate orange tart are wonderful examples of how delicious healthy eating can be. Plus, Ella is keen to point out that these recipes are there to be adapted to your lifestyle, add chicken if that suits you, include the side dishes with your meaty mains or dip in and out as you wish. But yes, you will still find a recipe for kale salad – all be it one with sundried tomatoes, olives and sweet potato. This book feels more confident and uses more exciting flavours than the first, while remaining extremely easy to follow. We think anything that gets us eating more veggies is a good thing.
8. Good Food Eat Well: Healthy Diet Plans by Good Food: £25, BBC Books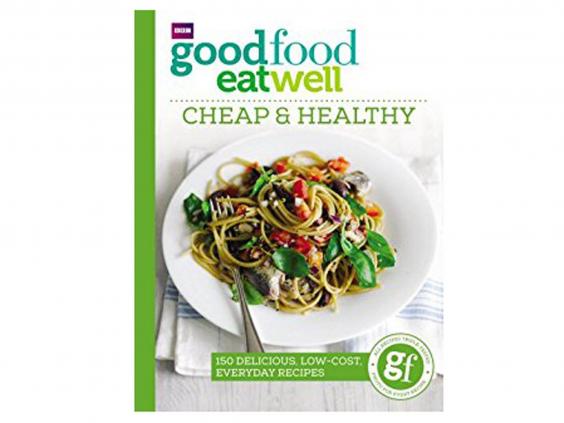 The Good Food website is a great source of mid-week recipe inspiration with thousands of people signing up to its healthy diet plans. This book streamlines things by providing three clear, seven-day diet plans, as well as additional healthy snacks and desserts (if weight loss isn't your goal). Rigorously tested and nutritionally analysed, each recipe contributes to more than five of your five a day and keeps within the NHS guidelines for calories, fat, sugar and salt count. A typical day on the plan consists of poached eggs with broccoli, tomatoes and wholemeal flatbread for breakfast, lunch might be chunky vegetable and brown rice soup and Friday night could be steak with sweet potato chips.
9. Eat Beautiful: Nourish your skin from the inside out by Wendy Rowe: £20, Ebury Publishing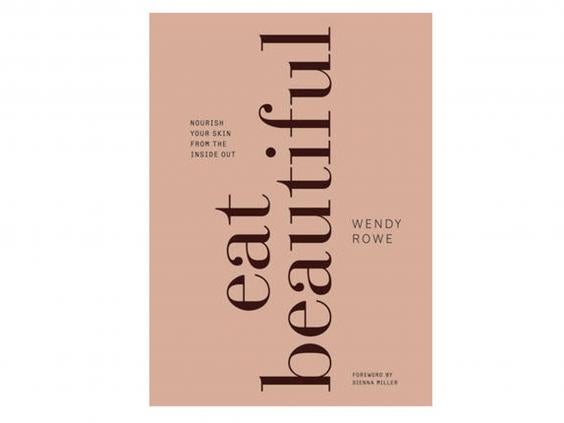 This book takes a different approach to most healthy cookbooks, focusing instead on skin health. With over 20 years' experience as a make-up artist to the rich and famous, Wendy Rowe explains the health benefits of specific ingredients and features recipes to help us get the most out of them. Split into seasons, the skin-friendly frittata with salsa verde is a simple and satisfying mid-week meal. Nicely presented, you'll also find beauty tips towards the end.
10. Super Food Family Classics by Jamie Oliver: £15.97, Michael Joseph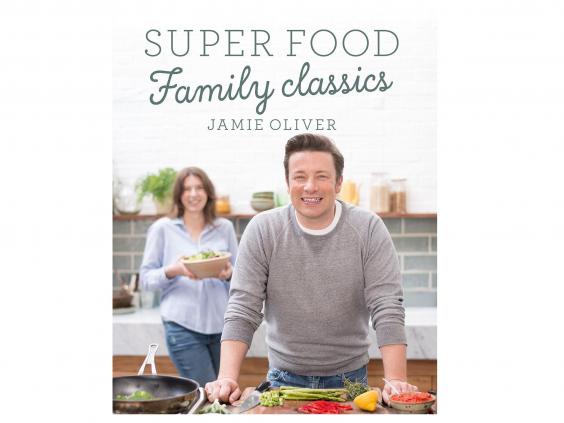 Another title that we turn to again and again, in this book Jamie Oliver tackles healthy recipes suitable for the whole family that are simple enough to rustle up after work. We love his passionate and realistic advice and the healthy twists on family favourites are sure to impress even the fussiest of eaters. The ingredients used are familiar but given a new lease of life – the chicken fajitas with smoky dressed aubergines and peppers is a firm favourite. Make ahead with freezer-friendly Jumbo Fish Fingers or Proper Chicken Nuggets.
The Verdict: Healthy cookbooks
Here at Crummbs, we are firm believers that the best way to eat is with a balanced, varied diet, rich in fruit and vegetables with a touch of good quality meat. We like to refer to a selection of cookbooks for daily inspiration but don't ascribe to any labels or restrictions. With that in mind, we can't fault Mindful Chef for its thoughtful, tasty recipes that are easy to fit into a busy lifestyle. The balance of meat and vegetarian dishes feels like the modern way we want to eat. Any plan that feels too rigid will be impossible to sustain, choose a cookbook that works with your lifestyle that you'll enjoy turning to time and time again. 
All prices are RRP. 
IndyBest product reviews are unbiased, independent advice you can trust. On some occasions, we earn revenue if you click the links and buy the products, but we never allow this to bias our coverage. The reviews are compiled through a mix of expert opinion and real-world testing
Reuse content