Choosing the best of the many wonderful cookbooks that have been published in 2016 has been no easy task. However, what we've looked for to compile this selection is originality and innovation: from tomes that focus on the multiple culinary possibilities of one particular ingredient - miso or seaweed for starters - to ones that are dedicated to some previously under-celebrated cuisines, such as Pakistani and Palestinian flavours. Other new releases that we love include Jamie Oliver's refreshingly down-to-earth book of "superfood" recipes, and a beautiful collection of sweet treats by a former Bake Off contestant, so there should be something for everyone. 
1. Palestine on a Plate: Memories from my mother's kitchen by Joudie Kalla: £25, Jacqui Small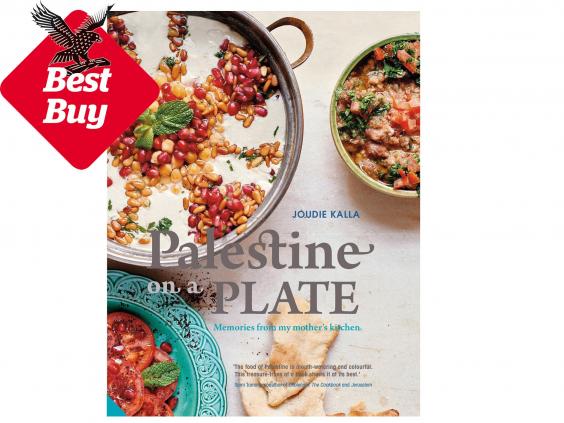 Palestine on a Plate really stands out from the growing number of Middle Eastern cookbooks. Joudie Kalla is among few to focus on the cuisine of her native Palestine. Another escapist volume akin to Summers Under The Tamarind Tree (also on this list), this cookbook intersperses childhood anecdotes with an array of mouth-watering recipes, including hearty spiced meat parcels as well as lighter dishes like lentil and beetroot salad, to provide a truly authentic glimpse into Palestinian home cooking. For the most part, the recipes are budget-friendly, and do not require hard-to-find ingredients. The book's introduction also explains some of the more unusual ingredients, and includes helpful recipes for homemade tahini and spice blend ras el hanout.
2. Super Food Family Classics by Jamie Oliver: £26, Michael Joseph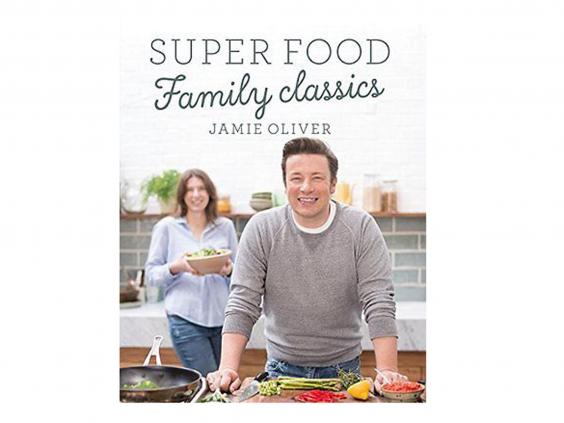 This cookbook is dedicated to recipes featured on the chef's popular Channel 4 TV series, in which he visits different countries to meet some of the world's longest living and healthiest people, and investigates their diets. Despite the title, this is great for busy weeknights and is also budget-friendly, presenting fuss-free family favourites such as stews, curries, stir-fries and soups - all with a healthier twist: look out for poached (not fried) breakfast doughnuts, lentil bolognese and a sweet potato chip butty.
3. Summers Under The Tamarind Tree: Recipes & Memories From Pakistan by Sumayya Usmani: £20, Frances Lincoln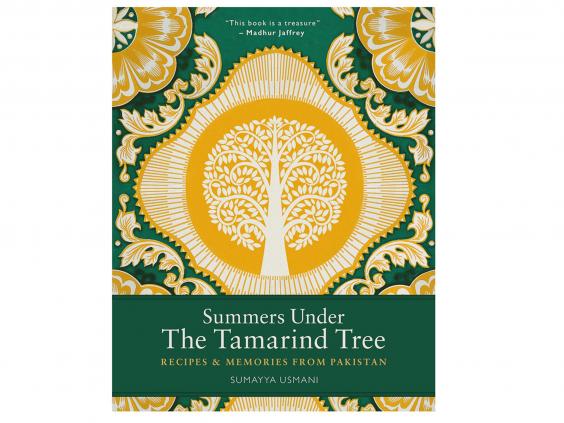 Open this spellbinding cookbook, and its stunning photographs will instantly cast you away to the bustling markets, street food stalls and generously-laden dinner tables of Pakistan. Sumayya Usmani garnishes her recipes with charming anecdotes about her childhood in Pakistan. The recipes are varied, and include a seafood biryani, meaty curries and a delicious array of vegetable dishes and salads. This book is an unprecedentedly authentic snapshot into the culinary culture of this often overlooked country.
4. Miso Tasty The Cookbook: Everyday, Tasty Recipes With Miso – The Japanese Superfood by Bonnie Chung: £14.99, Pavilion Books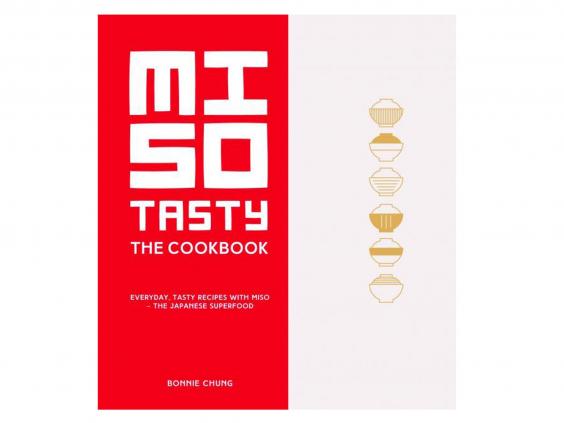 Chef and food blogger Bonnie Chung founded the eponymous miso company, Miso Tasty, the UK's only brand entirely dedicated to miso. This cookbook pays testament to the ancient, umami-packed soybean paste's versatility and kaleidoscopic flavours. There are many different varieties of miso, with some being more salty, sweet, fruity or richer than others, and the book's introduction describes these in detail. From traditional Japanese dishes such as miso grilled aubergine to the more inventive miso ice cream, roasted spicy miso cauliflower, and even miso popcorn, Chung explores the myriad possibilities of using miso in the kitchen. Miso is sold in most supermarkets (you can find it in the Asian food section), and Miso Tasty's products are also stocked in Sainsbury's and Waitrose, so it is relatively easy to get hold of. 
5. The Cardamom Trail: Chetna Bakes with Flavours of the East by Chetna Makan: £20, Mitchell Beazley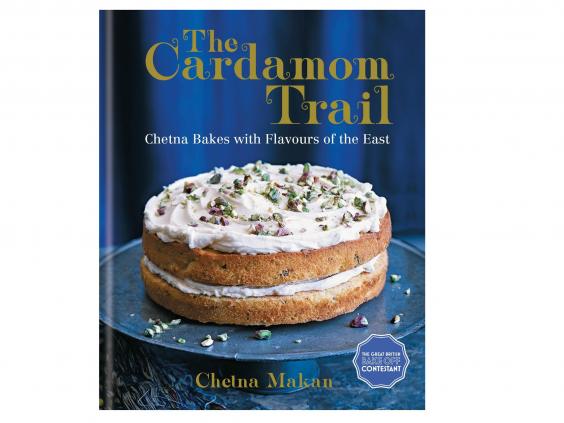 Former The Great British Bake Off semi-finalist Chetna Makan's beautifully photographed cookbook is a must-have for any keen baker. Featuring a wide variety of sweet delights, this book showcases more traditional desserts such as saffron rasgulla, alongside Eastern-inspired bakes such as pear and cardamom upside-down cake. This unique selection of recipes will quickly inspire even the least adventurous cook to start baking with unusual flavours such as chillies, turmeric and tamarind. For an easy bake to get you started, try either the mango, cardamom and coconut cake or the masala chai cake. 
6. Nina Capri: Recipes From Italy's Amalfi Coast by Nina Parker: £25, W&N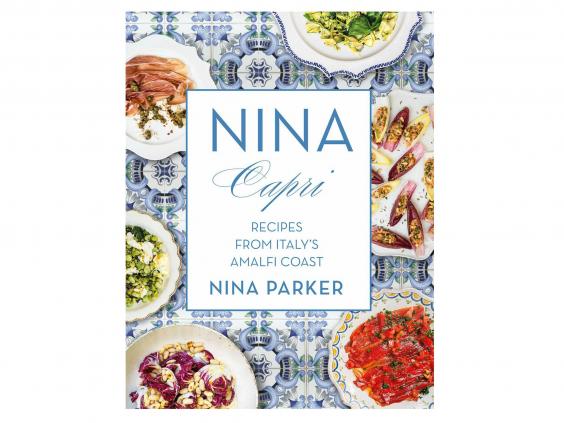 From its cheese-loaded pastas to doughy pizzas and impossibly creamy gelato, typical Italian cuisine does not seem to offer many dairy-free or gluten-free options. However, London-based chef Nina Parker's beautiful cookbook challenges these conceptions. This book offers many lighter and healthier options of popular Italian classics, including a gluten-free chestnut and banana bread and a dairy-free hot chocolate, as well as some of Nina's own inventions.
7. Simple: effortless food, big flavours by Diana Henry: £25, Mitchell Beazley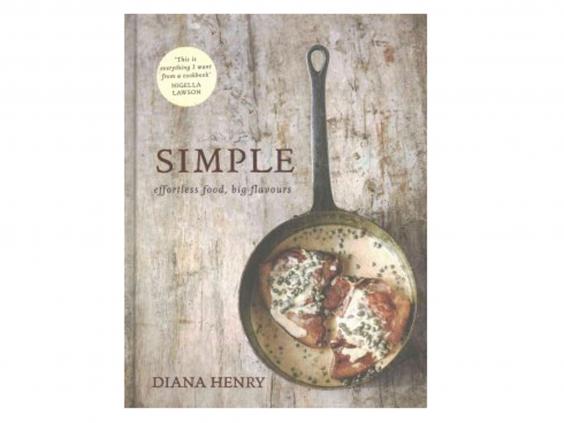 Award-winning food writer Diana Henry returns this year with another gorgeous cookbook. As the title suggests, we particularly recommend this one for anyone who is pressed for time –Henry is a source of inspiration for turning everyday foods into very special dishes that you will want to make time and again: look out for quick and easy yet slightly quirky recipes such as parsi-style scrambled eggs and marmalade-baked fruit. 
8. Cook Japanese At Home: From Dashi To Tonkatsu, 200 Simple Recipes For Every Occasion by Kimiko Barber: £25, Kyle Books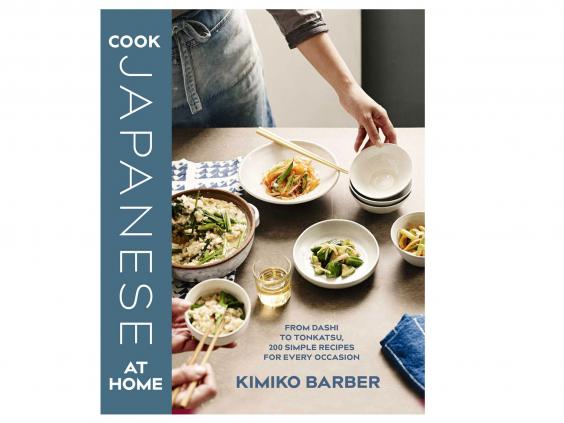 If you love sushi or ramen when eating out, but lack the confidence or knowledge to make it yourself at home, this book is perfect for you. From soups and salads to meat and fish dishes and even desserts, this book covers the basics of Japanese home cooking, featuring both authentic recipes and modern twists on old classics. We particularly like the introductory chapter that explains the history behind Japan's fascinating culinary culture. 
9. The Seaweed Cookbook: Superfood recipes from the sea by Xa Milne: £16.99, Michael Joseph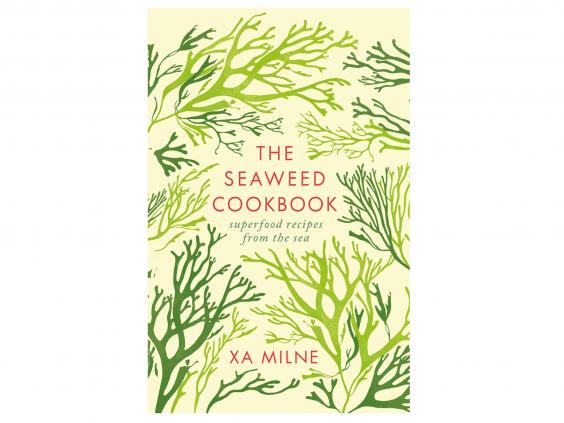 Seaweed has been hailed as a super food because of its high vitamin and mineral content, as well as other health benefits, but it can be tricky to think of ways to eat it. But fear not, Xa Milne, a co-founder of Scottish seaweed company Mara Seaweed, has done all the thinking for you, offering endless possibilities for its use, including beetroot seaweed hummus, seaweed smoothies, and even a carrot and seaweed loaf. Seaweed lends a salty, savoury, umami-rich flavour to any dish, and can often be used as a healthier substitute for salt.
10. The Great British Cookbook: 200 Chefs, 200 Recipes, 10 Regions: £25, All About Tourism Ltd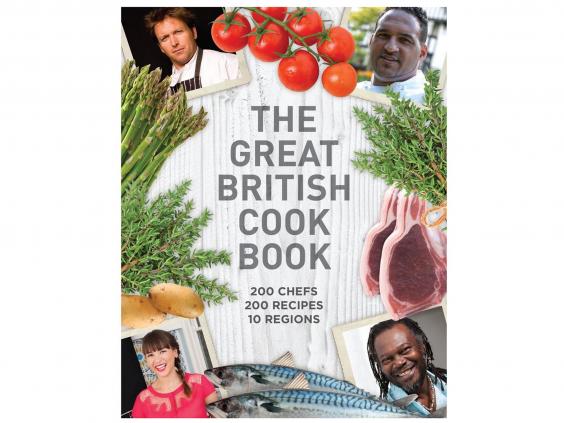 Fans of BBC Two's Great British Menu will love this cookbook, which celebrates the diverse culinary heritage of the British Isles. 200 chefs from around the country, including charismatic entrepreneur Levi Roots of Dragon's Den fame and Jean-Philippe Blondet, executive chef at The Dorchester, have teamed up to create this collection of recipes. With everything from a Thai papaya salad to roasted pigeon, and apple crumbles to Indian curries, this book is a true reflection of our multicultural society. What's more, all the profits are donated to the charities Hospitality Action (which is dedicated to helping anybody who works in the hospitality industry) and Macmillan Cancer Support, so it's all for a great cause too.
11. Scandinavian Comfort Food: Embracing The Art Of Hygge by Trine Hahnemann: £25, Quadrille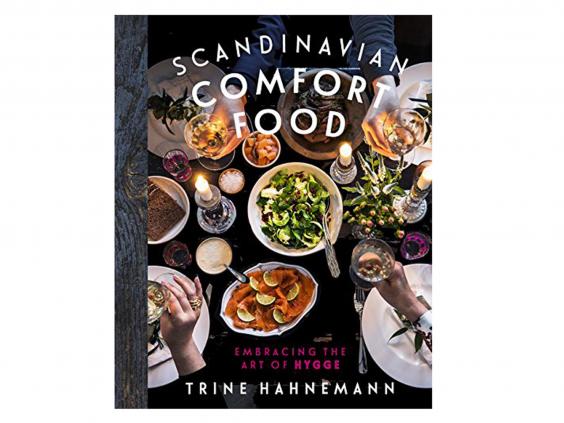 You might of noticed, everyone seems to be embracing Denmark's "hygge" – a hard-to-translate word that some translate as "cosiness", but it means more than that and is also about "enjoying the good things in life with good people around you" –including delicious food.  Trine Hahnemann, Danish chef and food writer is on a mission to introduce the world to Scandinavian cuisine, showcasing a wide range of healthy as well as indulgent dishes, with pecan pie sitting alongside fruity porridges and root vegetable juices. Although Scandinavian fare is stereotypically known to consist of fresh seafood and comforting meat stews, this book has a whole chapter dedicated to vegetable dishes, featuring delicious and wholesome recipes such as Nordic quinoa salad and spicy pumpkin soup. Although some recipes such as mazarin cakes and rosenbrød do sound quite unfamiliar, even these require only reassuringly familiar, easy-to-find ingredients. 
The Verdict: New cookbooks 2016
For quick, fool-proof recipes that make use of familiar ingredients, we particularly like Diana Henry's Simple, while The Seaweed Cookbook gets top marks for originality, and The Cardamom Trail is a must for any keen baker. Our absolute favourite, however, is Palestine on a Plate, offering not only delicious recipes and stunning photographs but also an authentic glimpse into a previously unchartered cuisine.  
All prices listed are RRP
IndyBest product reviews are unbiased, independent advice you can trust. On some occasions, we earn revenue if you click the links and buy the products, but we never allow this to bias our coverage. The reviews are compiled through a mix of expert opinion and real-world testing
Reuse content