Sometimes all the nonsense written about whisky, the cacophony of flavours mentioned and the reverence paid to it gets a bit much. Ignore the snobbery: your preference is as valid as anybody else's.
One of the joys in scotch is its variety, the great breadth of flavour sitting in the soils and water and barley across Scotland. The gentle drams from the rolling hills of Speyside are no less delicious, and no less worthwhile, than the peaty beasts from Islay. If you have a preference – wonderful. If not – why worry? There is nothing but wasted breath in arguing over which is better.
Finally, drink it however you like. Why shouldn't you put ice in it, if you fancy? What's wrong with a little water? Getting fussy about these things isn't going to cheer anyone up. Nor is getting scientific: anyone with a pipet adding water by the drop is kidding themselves. Lighten up: that's what whisky is for. 
1. Glen Grant 10 Year Old, 40%: £32 for 70cl, Amazon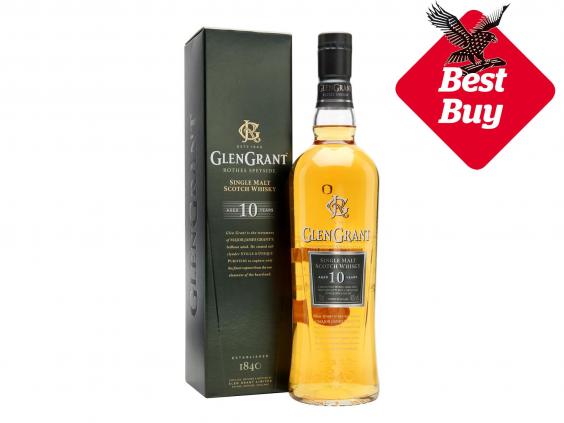 If you're ever in Rothes, stay at the Station Hotel and walk down the road to the Glen Grant distillery. It's a beautiful spot – roe deer sometimes run in the gardens – but until you get there, try this dram. It's an elegant, typically smooth Speyside, and very easy to drink. The packaging has changed but the stuff inside is as good as ever, fruity and floral and excellent for the money. A drop of water doesn't hurt it, but if you like adding water to whisky, the 12-year-old is the best for that. Make a note that the soon-to-be released 18 is a magnificent thing, and a bargain at £90.
2. Jura Tastival 2016, 51%: £90 for 70cl, Amazon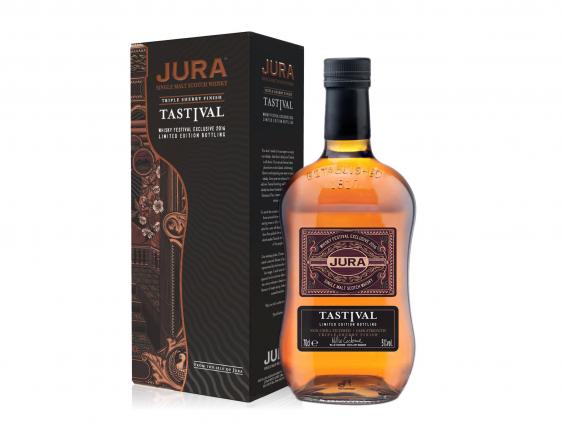 Like any hobby, sometimes the story is as important as the product itself. Besides, if you're gifting it, there's something to talk about. The Tastival series is a limited edition run, and this year it's a 51 per cent, triple-sherry finished, non-chill filtered dram. Consequently, it's all maple and raisins, sultanas and hazelnuts – or, to be plain, it's very Christmassy. The youngest whisky in the blend is 14 years old. Elsewhere in the range, the 30-year-old Jura is the best of the bunch by some distance, but you'll need to really splash out. 
3. Royal Brackla 16 Year Old, 40%: £73 for 70cl, Amazon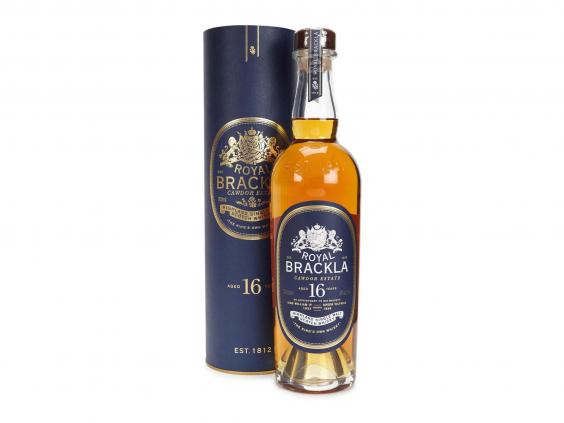 We handed a glass of this to a close friend who took a sip and went: "That's the best whisky I've ever had, hands down". It's that sort of drink: it'll grab you from the off. Add to that the fact it's a gorgeous colour, comes in an impressive package and has a cork that makes that perfect 'pop' sound (the sound that says: "Let's toast!"). It's sherried, so a little sweet, but there's some smoke and spice in there, a bit of cinnamon and ginger. It's clean, but the kind of drink to celebrate with. Fun fact: Brackla was the first distillery allowed to use the "Royal" title, and it was only last year it got started producing its own single malts, so chances are your giftee probably won't have had one.  
4. Old Pulteney Pentland Skerries, 46%: £67 for 100cl, The Whiskey Exchange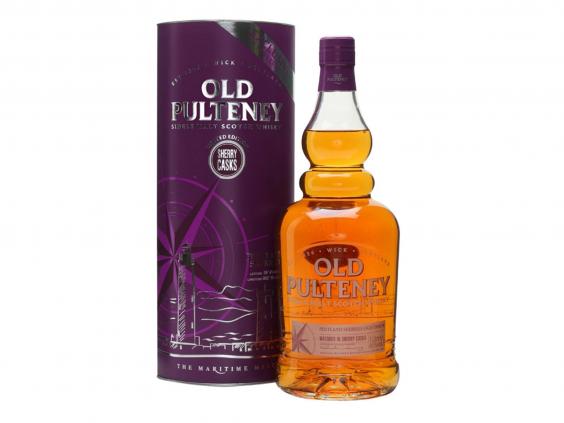 The Old Pulteney 17 and 21 remain some of our favourite ever drams and are both definitely worth splashing out on – and if you really want the best from the brand, these broad-shouldered whiskies are the ones to go for. But this one here is for those who like their whiskies sweeter. It tastes of toffee and caramel, and finishes long. It's what you'd drink if you were just having one to see off the night. If you're up for something unusual, try the Navigator. It's not for everyone – even among friends the notes varied from "beautiful" to "foul" – but it's worth picking up a sample of. It's a little oily, a little fruity and (oddly) a little salty. Try it. 
5. Ailsa Bay, 48.9%: £53 for 70cl, Amazon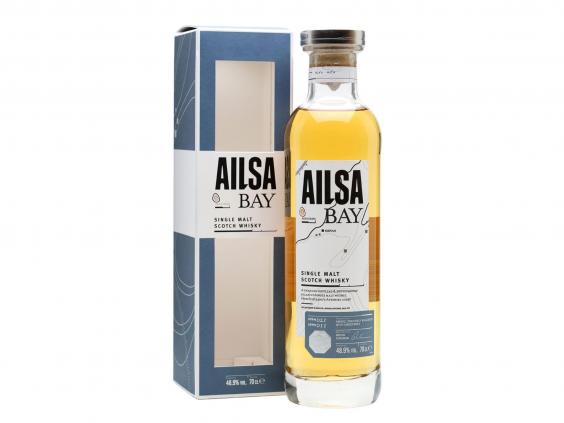 There are lots of nice touches here that give this a premium feel: the bottle feels modern, the stopper is made from Ailsa Craig granite (which can be seen from the distillery), and it comes in at 48.9 per cent, which suggests it's been thought about. Some new whiskies feel like a cynical distillery cashing in on the drink's rising popularity, or trying to turn out something while coping with rapidly depleting stocks, but this feels like a deliberate attempt to create something new, exciting and eminently drinkable. It's smoky, but it's sweet smoke, with plenty of fresh citrus flavours too. It's nice to see Grant's doing something new, and pulling it off. Shame there's no age statement, but you can't have it all. 
6. Glenfiddich IPA, 43%: £45 for 70cl, Waitrose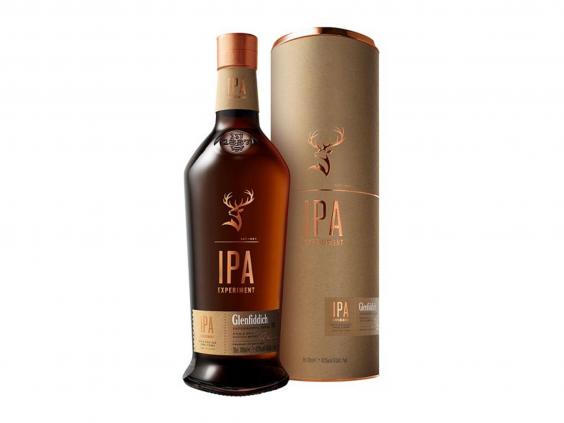 This one is about trying something different. The rather harsh truth of it is that distilleries put their whiskies in funny casks to drive sales. Some work, some don't. This one mostly does. It sees 'Fiddich aged in casks finished with India Pale Ale and, straight up: it doesn't taste much of beer and the packaging – beautiful in person – suggests a dark, wintery dram. It's not, it's light, with lemon in there, a hint of nutmeg, a touch of chocolate. No whiff of smoke. Really quite lovely, and the 43 per cent will wake your tongue up. If you're really feeling brave, try the Project XX too. From the regular range, the 21-year-old is better, but it's also a lot more expensive. 
7. Scapa Glansa, 40%: £40.95 for 70cl, The Whisky Exchange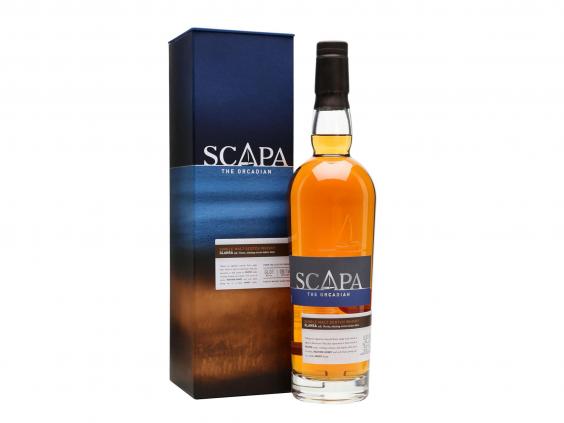 Peaty, but not too peaty, this works for those who want a little more going on than one might find with a light, Speyside style, but who find the fiery smoke of some other scotches unpalatable. It's almost a one-size-fits-all of flavour: besides the smoke, there is fruit, vanilla, a certain creaminess – if you're playing buzzword bingo, Scapa wins the card. It's brand new for 2016.
8. AnCnoc 22 Year Old, 46%: £90 for 70cl, Amazon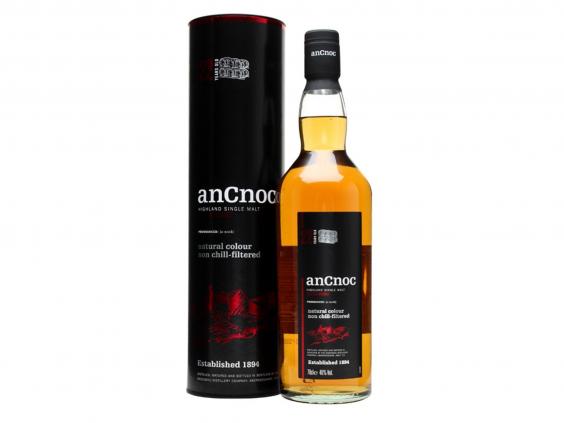 If age is your thing, this is a bargain. There's no chill filtration, no colouring and it's bottled at 46 per cent, meaning it should tick the boxes for the whisky purist in your life. It's beautifully rich, all Christmas spices and fruit, with a fair amount of beautiful leather and pepper in there. It's a little different for a Speyside, but like many of its nearby cousins, it works best with a little water in it. The mix of bourbon and sherry casks it's aged in come through strongly in the flavour. Another option is the Cardhu 18, another Speyside, which is a little cheaper and completely gorgeous. 
9. Glen Scotia 15 Year Old, 46%: £61 for 70cl, Amazon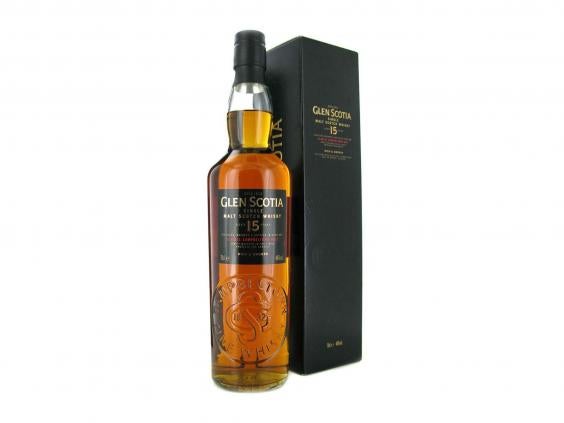 This is from one of the three Campbeltown distilleries, and is marked by plenty of pudding fruit. It won't remind anyone of childhood, exactly, unless you had rather an alcoholic upbringing, but it has a little apple and cinnamon tart in there, a touch of ginger too. There's no one distinct note, which is completely in its favour – it is beautifully balanced, one to drink down and repeat. Wonderful stuff.
10. Bruichladdich 15 Year Old 2nd Edition, 46%: £100 for 70cl, The Whisky Exchange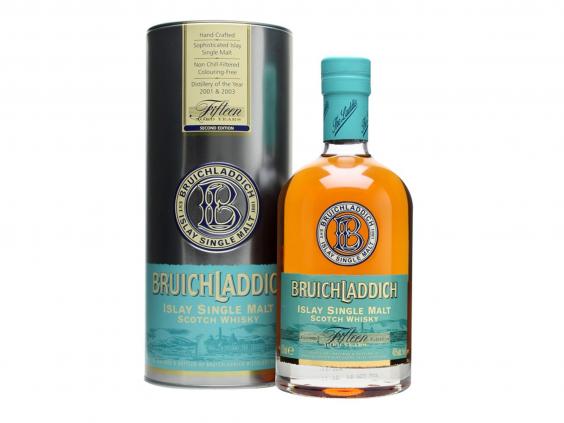 Islay whiskies have a reputation for being a bit rough-and-tumble, but this 'Laddie is a softer take on the area, and much more palatable than some of area's drams which, quite frankly, can taste like a bog on fire. This doesn't, not in the slightest: it is like drinking a glass of sea spray with a touch of sweetness, and it smells like a storm. Keep it in your mouth a while on that first sip – there's flavour here that unfolds and unfolds and unfolds. 
The Verdict: Single malt scotch whiskies
While this is by no means an exhaustive list, we think there's something for everyone here – whether you're a seasoned pro, or a fledgling scotch aficionado. The Glen Grant 10 offers by far the best value here, although if we were to pick a favourite, irrespective of price, we'd opt for the Glen Scotia.
IndyBest product reviews are unbiased, independent advice you can trust. On some occasions, we earn revenue if you click the links and buy the products, but we never allow this to bias our coverage. The reviews are compiled through a mix of expert opinion and real-world testing
Reuse content