Our kitchen cupboards are full of pans of all shapes and sizes. But do we really need eight different frying pans, casserole dishes and roasting tins when one bit of kit could do? There are a range of clever kitchen aids in the shops which claim to do the lot; from steaming, frying and grilling to searing and slow cooking. We tried and tested the gadgets out there to see if they are worth the investment, from Breville's multifunctioning slow- cooker to Lakeland's forward-thinking sous-vide multi cooker, we judged them on range of functions and consistency of results.
1. Sage Multi Cooker, £90, amazon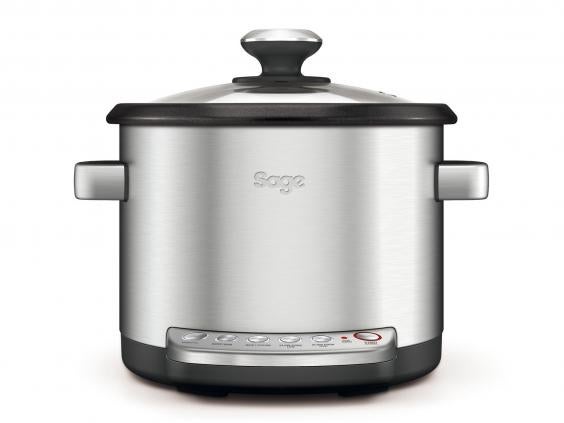 This cooker can sear, slow cook, steam, cook rice and even a risotto. If that all sounds too be good to be true, remember it's got Heston's name behind it. Indeed, the attention to detail and simplicity of use are striking and it comes with good recipes too.
2. Tefal 8 in 1 Multi Cooker, £45, johnlewis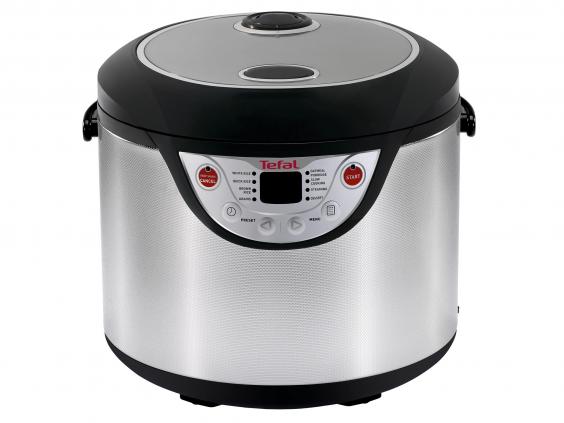 From fluffy rice to steamed fish, soups, casseroles and puddings, this clever machine does it all, with easy-to-use digital programmes. It's particularly good at rice, even 20 portions of the stuff. It also keeps food warm once it's cooked.
3. Lakeland MultiChef, £250, amazon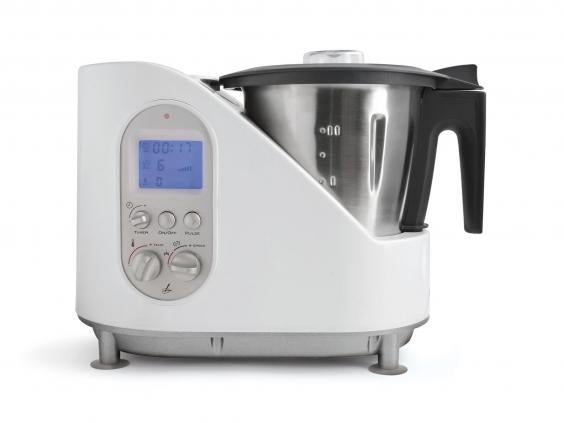 OK, so where to start? This is a food processor and blender, and also mixes, beats, whips and kneads, as well as making soup. In addition, it's a steamer, pasta cooker and can be used for stir-fries. It's a boon in any kitchen.
4.  Morphy Richards Intellichef, £45, amazon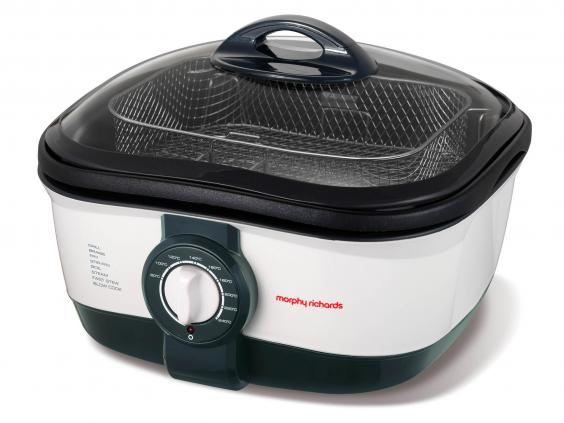 This compact machine is good for cooking for the masses as it has a five-litre capacity. The temperature control is idiot proof and it steams, braises, grills, boils, fries, stir fries, slow cooks and stews.
5.  Salter 8-in-1 Cooker, £47, amazon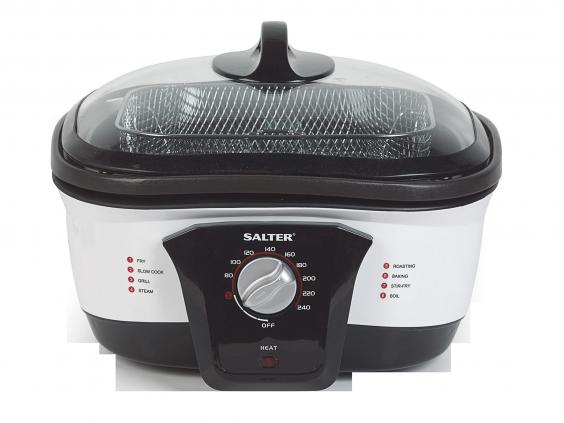 This is great value for a machine that allows you to fry, slow cook, grill, boil, steam, stir-fry, bake and roast. It doesn't have quite the consistent results as some of the pricier machines, but it's a great budget buy.
6. Breville Multi Functional Slow Cooker, £45, amazon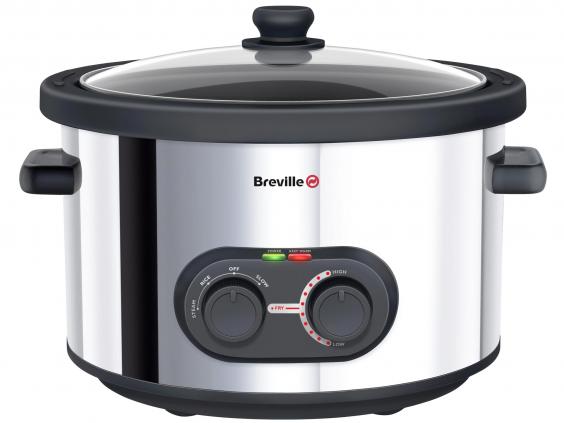 This looks like an ordinary slow cooker, but it can also steam, fry and cook rice all in one pot, with a variable temperature control to fry and brown. It's a good size, so that you can make a batch and freeze half, and although it feels quite lightweight, it serves its purpose and looks good.
7. JML GoChef, £80, amazon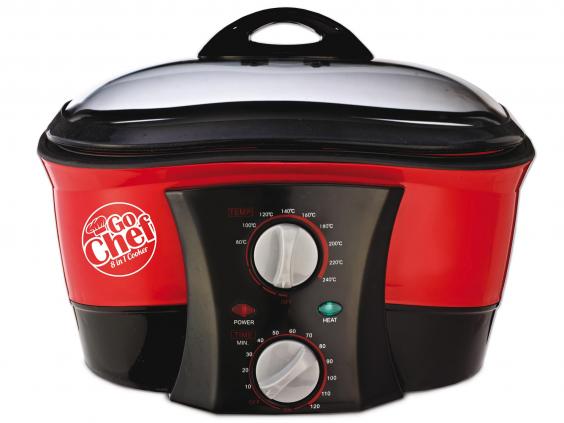 Don't have an oven or frying pan? You probably won't even care, if you have one of these things, which makes everything from Sunday roasts to risottos, pasta, fish and chips and chocolate chip cookies. It's easy to clean and comes with over 30 recipes to try from quick snacks to full gastronomic delights.
8. Elegento 6-in-1 Multichef, £90, amazon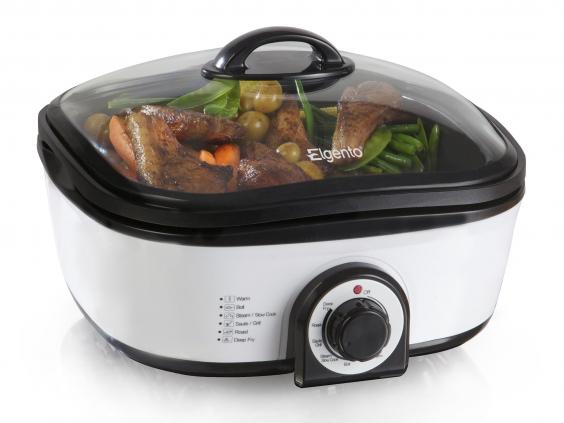 This is a real asset in the kitchen; it fries, sautés, steams, boils, grills and more. Be sure to follow the instructions to a tee, as we found it could leave food a little dry if not closely monitored. 
9. Tefal By Jamie Oliver Clipso, £103, amazon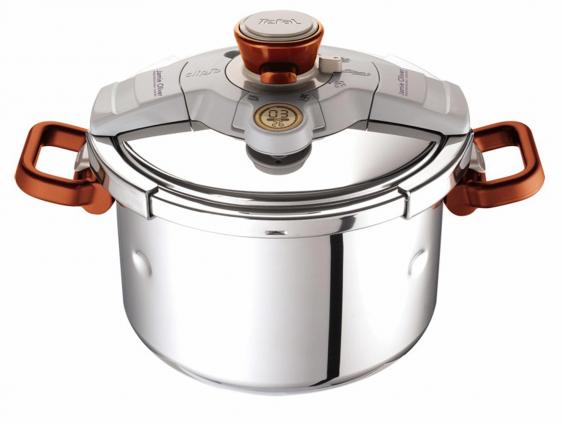 If you thought pressure cookers went out of fashion in the 1980s, think again. This shiny cooking companion makes soups, broths, stews, braised dishes and pot roasts. It's easy to use, fast and safe and it's good at keeping flavours and nutrients packed in.
10. Lakeland Sous Vide Multi Cooker, £97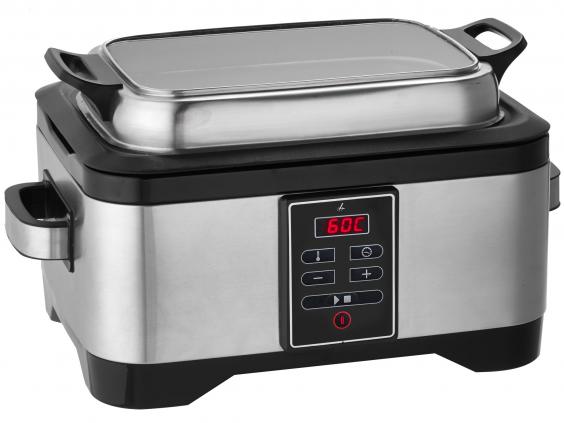 The large aluminium cooking pot with non-stick coating acts as a sous vide bath or a slow cooker and it can also be removed and used for searing meat prior to stewing. With practice, this versatile machine can help you create restaurant-quality food.
Verdict:
Salter's 8-in-1 cooker is great value for money if you're looking for a budget option. The top of the range Lakeland Multichef impressed us with its range of programmes and uses. For consistently good results and a cooker that won't break the bank, the Morphy Richards Intellichef is a good bet.