Like many other great grape varieties, the purple-black malbec was originally associated with the south-west of France and more specifically the Cahors region. But it was highly sensitive to frost and disease and it was only when the vines were planted in Argentina that the full glory of this rich and exuberant wine was realised. 
Now it's almost become that country's national grape with a huge range of vibrant and fruity red wines being produced, while malbecs from other new world countries such as Chile and New Zealand are sharing the spoils, too. 
1. M&S Emiliana Organic Malbec 2014, 13.5%: £57 for a case of 6, Marks & Spencer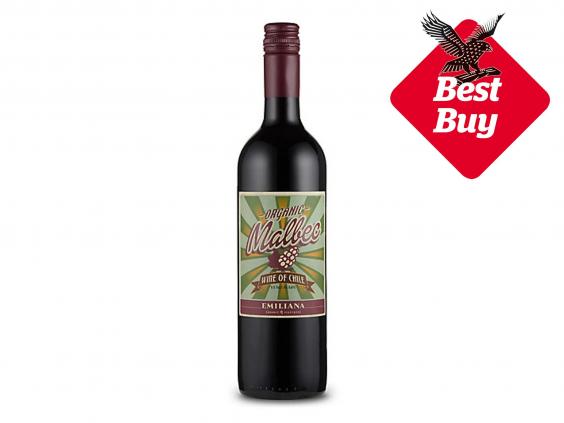 It's not just Argentina that produces high-quality malbec. Neighbouring Chile does, too, as this organic wine from the renowned Rapel Valley wine-producing region shows. Sprightly and vigorous, it has boatloads of concentrated cherry and dark fruit flavours that make it an ideal partner for beef curries or grilled meats. It's suitable for vegetarians and vegans, too.
2. Fincas del Sur Alta Malbec 2015, 13%: £12.99, Virgin Wines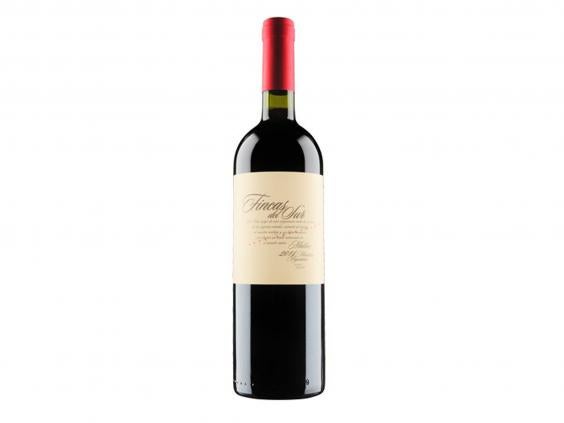 From Mendoza, the heart of Argentina's wine-growing region, comes this big and powerful red from winemaker Rubén Ruffo. It's robust and full-bodied, with oodles of soft fruit flavours, a touch of chocolate and tantalisingly soft tannins. The perfect accompaniment for a steak or rich, tomato-smothered pasta dishes.
3. Trapiche Terroir Series Finca Malbec Ambrosia 2011, 14.5%: £29.50, Great Western Wine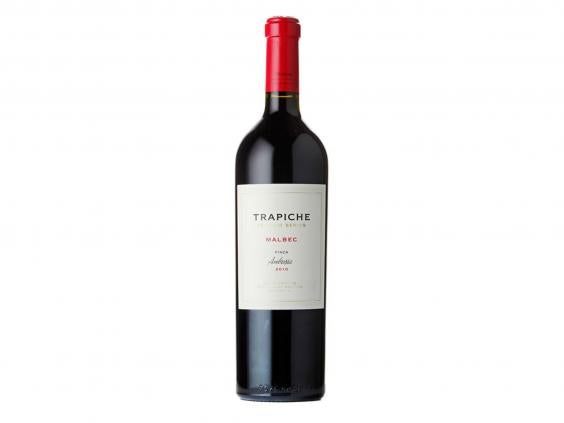 Each year winemaker Trapiche selects a single vineyard to highlight in its Terroir series. The Ambrosia vineyard, high up in Argentina's Uco Valley, was chosen for this superlative 2011 Malbec, with its lashings of smooth black fruit, notes of liquorice and spice, and a lingering finish. Great with a roast but will need decanting first.
4. Vinalba Patagonia Reserve Malbec 2014, 14.5%: £12.49, Waitrose Cellar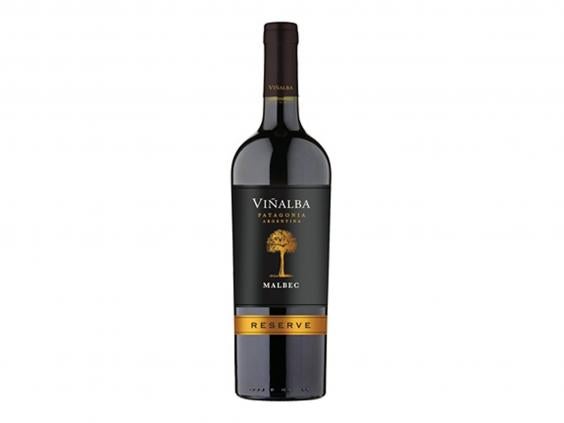 Bordeaux-born winemaker Henry J Fabre took his French know-how to Argentina in the early 1990s. Although he has vineyards in the Mendoza region, this comes from the more southern and cooler vines he cultivates in Patagonia, producing a complex and cultured malbec with an abundance of plum and black cherry flavours and hints of chocolate and vanilla. Enjoy it with a lamb tagine.
5. Ben Marco Dominio del Plata Special Edition Malbec 2013, 14%: £11.99, Majestic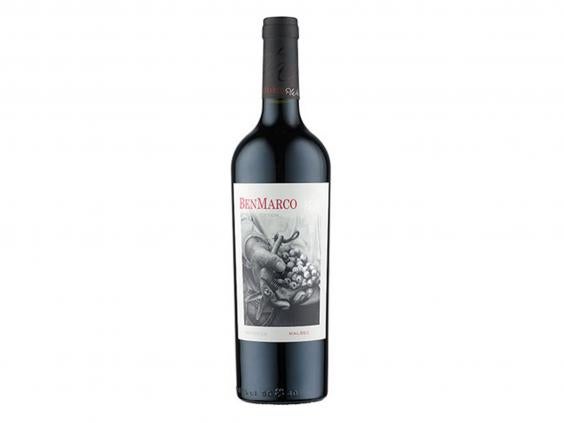 This wine is made from grapes grown in Vistaflore, up in the Uco Valley at the height of 900m, where the hot days and cool nights bring out the concentrated flavours of this muscular and vibrant Malbec, which is bottled unfined and unfiltered. It's blended with small amounts of cabernet franc and cabernet sauvignon, creating a wealth of complex, dark and soft fruit flavours with notes of coffee and vanilla.
6. Co-op Fairtrade Irresistible Malbec 2015, 13%: £6.99, Co-op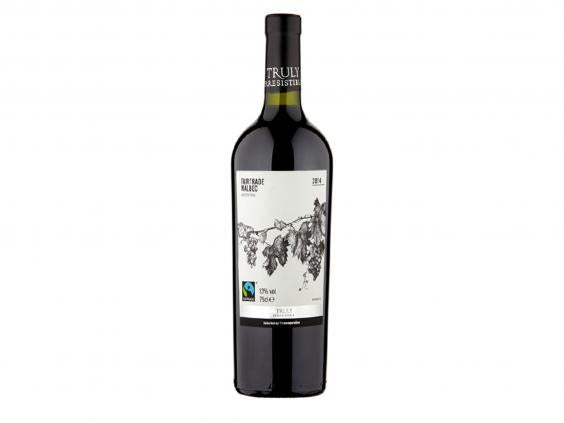 You can drink this splendid, Fairtrade-certified malbec without a guilty conscience as it's part of a unique project that, among other things, helped to build a new secondary school in Tilimuqui, in north-western Argentina. Its great intentions are mirrored by its great, dark fruit flavours and full-bodied appeal. And at this price it's, well, irresistible.
7. Berry Bros & Rudd Argentinian Malbec 2015, 14.5%: £12.25, Berry Bros & Rudd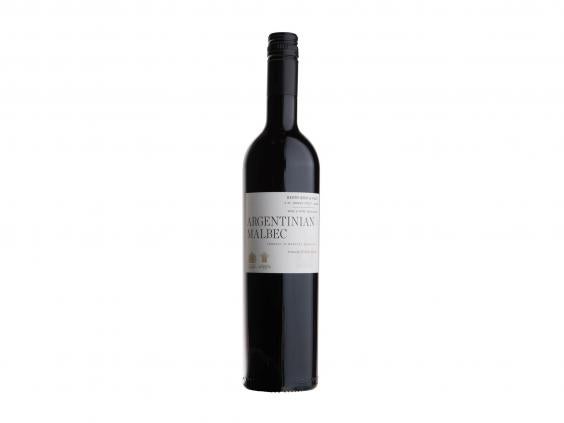 From the Pulenta Estate in the heart of Argentina's Mendoza wine region, comes this Malbec specially produced for Berry Bros & Rudd, with its exuberant mélange of blackcurrant and blueberry flavours, silky tannins and a lingering, structured finish. One to savour with grilled red meats.
8. Caliterra Single Vineyard Tributo Malbec 2014, 13.5%: £11.95, Wine Direct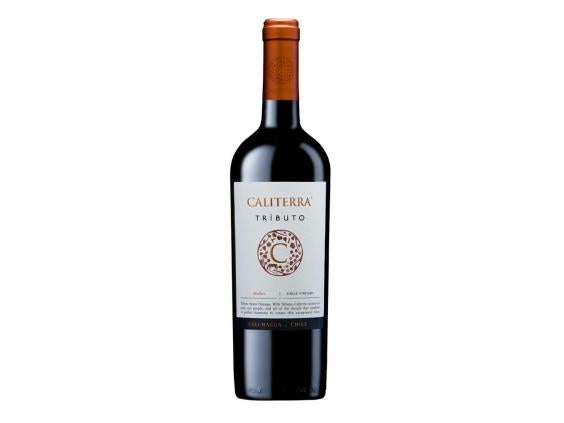 Here's a single vineyard wine from the certified-sustainable Caliterra Estate in the Colchagua Valley in Chile. Aerial photography is used to ensure that the wines are picked at the perfect level of ripeness, but the price isn't sky-high for this fruity and oaked malbec with its complex dark-fruit flavours, herb and floral notes and soft tannins.
9. Te Awa Left Field Malbec 2014, 13.5%: £13.35, GP Brands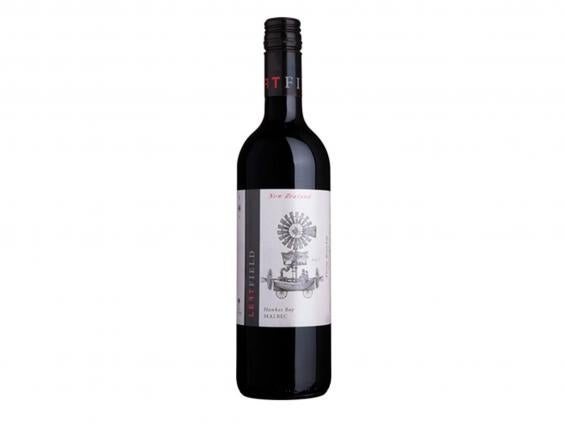 You want wild and wacky? Well how about a steam punk malbec from New Zealand's Te Awa winery in Hawkes Bay? With a prototype "flying boatship" on the label and the promise that the wine will take you "down a dark alleyway" this is all, well, left-field stuff – until you get to the flavour which is classic malbec, with tons of black fruit flavours and a hint of liquorice and cocoa. 
10. Dona Paula Seleccion De Bodega 2013, 15%: £41.78, Wineman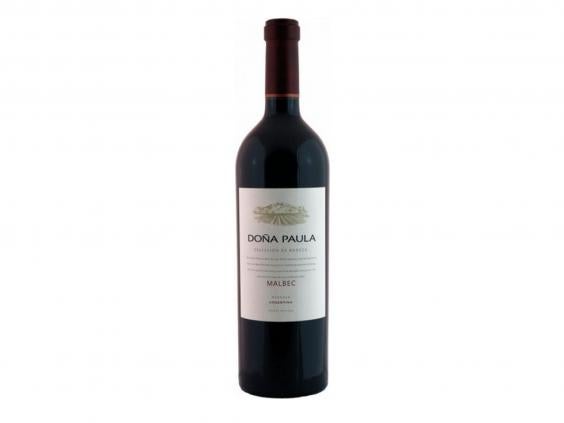 Sometimes you need a wine to push the boat out (rather than launch it, that would be a waste). This flagship wine, from the 1.35km-high Alluvia vineyard and the (only slightly less elevated) Los Indios and El Alto ones in Mendoza, does exactly that. It's a layered and complex, full-bodied malbec with alluring dark fruit flavours, soft tannins and an elegant, lingering finish. Can be drunk now or will keep for several years yet.
11. Zorzal Eggo Tinto de Tiza Tupungato 2014, 13.5%: £17.42, Strictly Wine
What comes first, the chicken or the eggo? Actually it's all about the Eggo, since the name comes from the egg-shaped concrete vats the wine is matured in for a year without seeing a trace of oak. The result is a bright yet structured wine, bursting full of rich, dark fruit and berry flavours that has marked it out as one of Argentina's most exhilarating malbecs. A wine to remember.
12. Marianne De Finca Las Moras 2015, 13.5%: £11.99, Virgin Wines
This one was named after the national symbol of France and is a nod, perhaps, to the country where the malbec grape originated. It comes from Argentina's San Juan region where some of the vines are planted as high as 1.35km, bringing a vibrant juiciness to the plum and blackberry flavours and soft tannins. 
13. Trivento Golden Reserve Malbec 2014, 14.5%: £78 for a case of 6, Tesco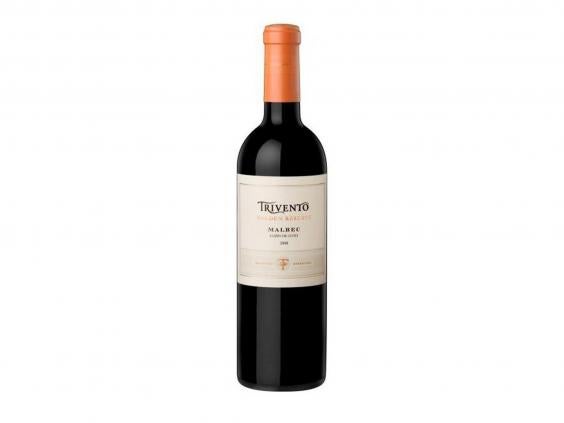 One of the top-selling Argentinian brands in the UK, Trivento doesn't disappoint with its Golden Reserve Malbec. The hand-picked grapes are macerated in stainless steel tanks and then aged in French oak barrels for 12 months before bottling. It's silky smooth with cherry and black fruit flavours and notes of cocoa and liquorice, as well as a long and lingering finish.
14. Hey Rosé! Matias Riccitelli Malbec 2016, 13.5%: £9.99, Majestic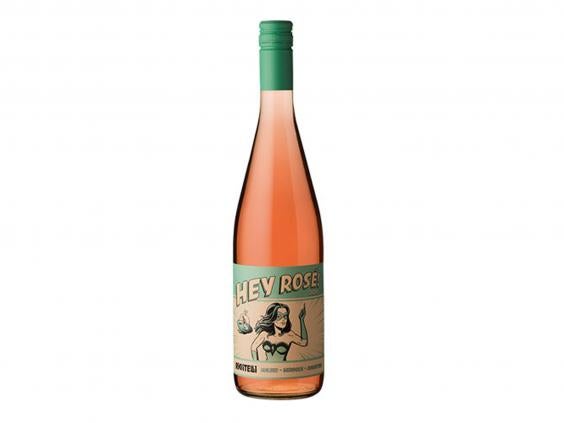 This is fun. A fruity but dry malbec from Mattias Riccitelli's vineyards in Lujan de Cuyo in the Andean foothills. It comes in beautiful shade of pale-pink, complete with a standout comic book-art label. There are bucket loads of red fruit flavours here which make it a shoo-in for anyone tempted to enjoy, weather permitting, a very early barbecue. Great as an aperitif, too. So what's not to enjoy?
15. Desierto 25 Malbec 2014, 15%: £13.95, Berry Bros and Rudd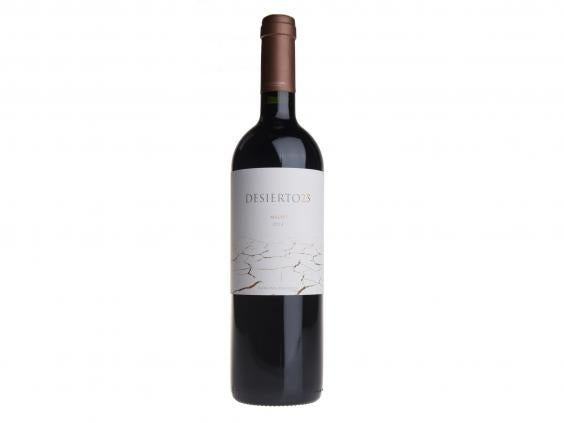 The wonderfully named Bodega del Desierto (Winery of the Desert) is situated in the northern deserts of Patagonia, perhaps one of the world's most inhospitable wine producing areas. Yet from the cracked and parched soil shown on the label comes this blackberry and dark fruit-flavoured, medium-bodied malbec with its hints of herbs and spice. Ready to drink now but it will also keep for a few years.
The Verdict: Malbec 
Malbec isn't that expensive – it's possible to buy a superb example for around £10 – and there's plenty of choice available. The Marianne De Finca Las Moras is a beautifully fruity and robust wine, while the Trivento Golden Reserve is full of concentrated fruit flavours and smooth tannins. The Hey Rosé! is fun and fruity while the Co-op Fairtrade Irresistible Malbec actually profits the local community. Our Best Buy, however, is the delicious M&S Emiliana Organic Malbec from Chile.
IndyBest product reviews are unbiased, independent advice you can trust. On some occasions, we earn revenue if you click the links and buy the products, but we never allow this to bias our coverage. The reviews are compiled through a mix of expert opinion and real-world testing
Reuse content