No tool kit is complete without a drill. But which one to buy? What you'll be using the drill for – from making holes in wood or heavy-duty concrete to driving in screws– will dictate the type you go for. You will also need to consider how often you'll be using the tool, as that will affect how much it's worth spending. 
As a rule of thumb, the more powerful a drill is, the more versatile it is and the more expensive it becomes. Those on this list range from 650 up to 1000 watts, and to make the advice clearer, we've divided the drills into three levels. Level one is aimed at those just dipping their toe into DIY, who only plan to use a drill occasionally. Level two is for anyone using the drill one weekend a month. Level three is for those who are working on a different project every weekend, or more frequently.  
Before we go on to which drill you should buy, a note on the different types: 
Corded Hammer Drill
For drilling holes in brickwork, stone, concrete or other types of masonry. These vary significantly in power to the point where some can be used for chasing channels in masonry (for wires and cables) or even breaking up concrete. The "hammer" action, where the drill bit vibrates, means it can get through tougher surfaces. On a rotary hammer drill, a more powerful option, the rotary action can be turned off, leaving the hammer function to work alone breaking up the likes of concrete. 
Cordless Drill Driver
A battery-operated drill tool that can drill holes in wood, plastic and metal and be used as an electric screwdriver. These have torque settings so you can adjust the power so that the right force is put on the screw to avoid damaging your surfaces (or leaving part of a screw in the wall). Power, accessories and cost vary hugely. You can also get impact drivers, which have a hammer action and are used to drive screws into particularly hard materials – these will cost you a bit more. Cordless drills, in all forms, are in the main, less powerful than corded drills although some of the very expensive cordless combination drills can match a basic corded drill for power.
Combination Drill
This is another versatile, battery-operated tool that combines the qualities of a rotary hammer drill with the benefits of a drill driver. To put up a shelf, for example, it can be turned to hammer action to drill the holes in the wall, then the hammer turned off to drill the bracket holes in the shelf, and then finally used as a screwdriver for fixing the brackets to the shelf and the wall. 
Now, onto our picks.   
Hammer Drill for Level 1 
Einhell TC-ID 650 E Impact Drill: £36, Amazon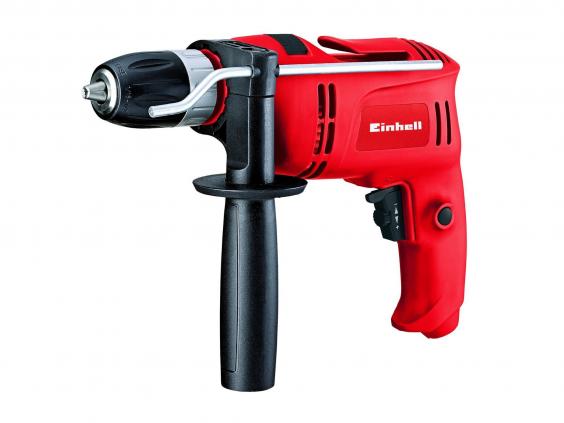 This is ideal for the beginner. At 650 watts, it's not scarily powerful, it has a quick-action chuck – the part that holds the drill bit – and a reverse setting to help when the drill bit gets jammed. It's lightweight, includes a depth stop to get the right depth hole for the screw being used and has a finely tuned speed adjustment switch on the trigger to make sure you are in control at all times. It will drill up to 25mm wide holes in wood, 13mm in concrete and 10mm in steel. It's a great drill for the beginner and one which should last you a good while for doing general DIY. 
Drill Driver for Level 1
Black & Decker EPC14CA Drill Driver: £32, Amazon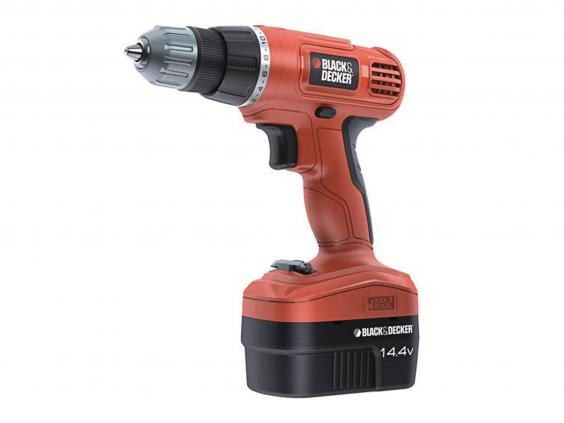 Here, you get 24 torque options so you can set it accurately depending on the hardness of the surface you're drilling into, meaning the motor (and your surfaces) will be well protected. Ideal for medium DIY tasks around the home and outdoors, it will cope with wood, plasterboard, metal and plastic. The battery should give you about two and a half hours of use, which for normal DIY jobs is plenty. The battery changeover is super-quick, too. We tested this drill on hanging pictures, fitting a blind and a curtain rail, as well as some flat-pack furniture assembly. It was light and easy to use, with plenty of power.
Hammer Drill for Level 2
Ryobi RPD800-K Percussion Drill: £68, Amazon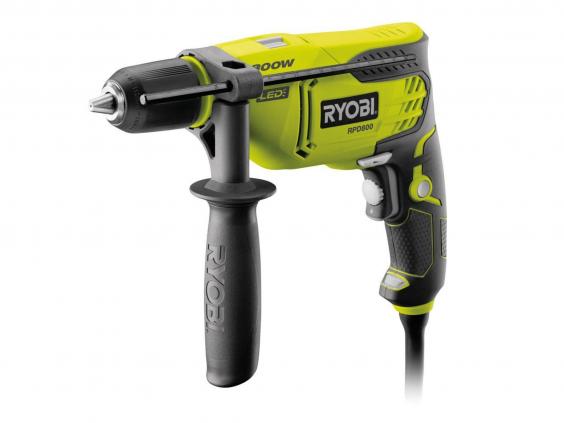 At 800 watts, this tough but lightweight tool has all the power you need for a weekend of DIY. It won't strain the motor under pressure and has an automatic spindle lock so when you release the trigger the bit will stop turning immediately and lock up. This allows you to change bits easily without the chuck turning in your hand. Another feature we love is the small (but very bright) LED bulb in the handle, which points at the drill bit so when you are drilling in a cupboard or under the stairs you can see what you are doing perfectly. 
Drill Driver for Level 2
Einhell 12 Volt TE-CD12LI: £63, Amazon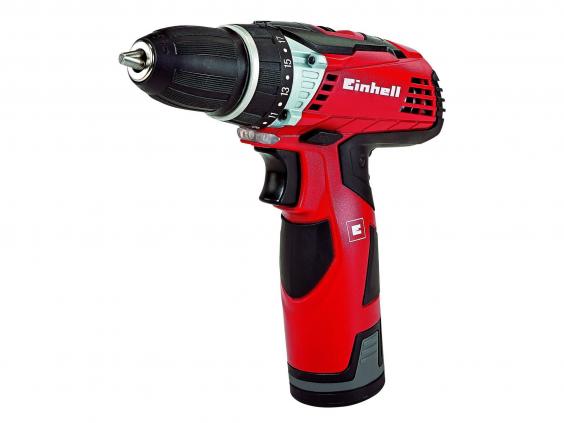 Brilliantly compact, this comes with two powerful batteries, a one-hour speedy charger and a strong carry case. After a charge, the batteries will last a good two hours (it compares favourably with other more expensive tools). With a variable torque to prevent slipping or over-driving screws, a great LED for dark corners and a quick-stop function to prevent running when the trigger is released, this drill driver will complete a tool kit. The ergonomic shape makes it comfortable to use even when there are dozens of holes to drill and screws to drive in.
Combination Drill for Level 2
Bosch GSB18-2-LI Plus 18V 1.5Ah Li-Ion Cordless Combi Drill: £100, Screwfix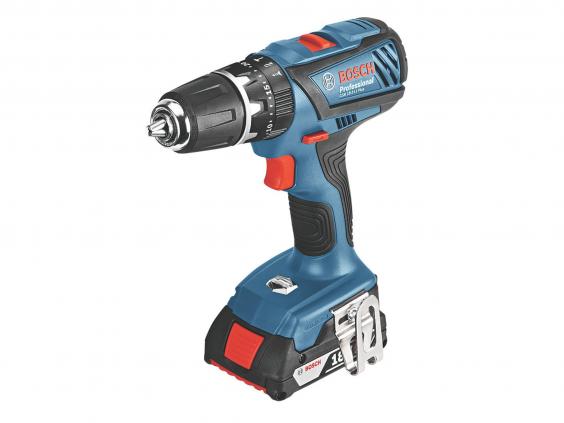 This doesn't just look good, but we think it's one of the best drills in its class. The powerful batteries (two are supplied) come with a 50-minute charge so down time is very short. It has a two-speed variable trigger with a reverse action all controlled by a metal gearbox – no plastic here. You can feel the Bosch quality when you hold the drill and as well as the usual torque settings protecting the motor, it also has further, built-in motor protection so the little chap will keep you going, and going. The set is completed with a very strong carry case.
Hammer Drill for Level 3
Hitachi DH26PH SDS hammer drill: £140, Screwfix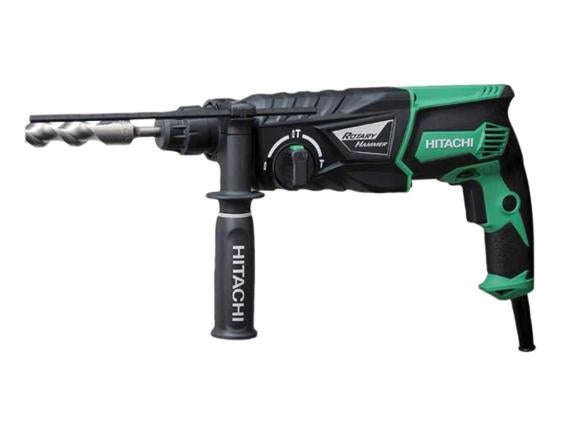 With a SDS (Slotted Drive System), the slots in the drill bit fit securely into grooves inside the chuck. This eradicates the risk of the drill bit slipping under pressure and therefore wastes no power coming from the motor. At 830 watts, this has three modes: one for drilling, one for hammer drilling and one for a chisel to break up masonry and concrete. It's a very strong drill indeed. The extended body makes it easy to hold and we felt completely in charge despite the obvious power. Comes very highly recommended.
Drill Driver for Level 3
Milwaukee M12CDD-402C: £231, amazon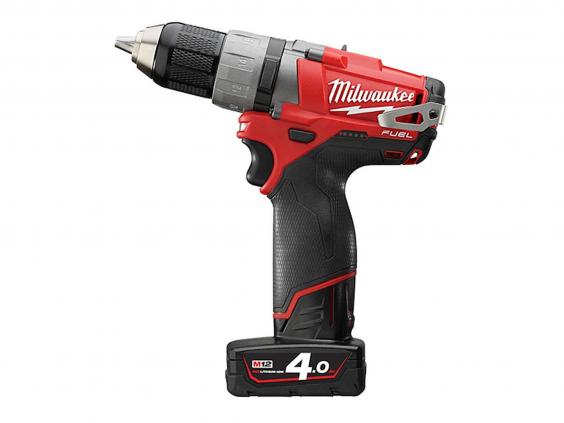 Most level three types will usually work with a combination tool rather than a separate drill driver but we prefer to have a drill driver at hand because, with a long day, combis can get a bit heavy. This outperforms most other drill drivers with huge torque and unbelievable strength/weight ratios. The motor is brushless, meaning less moving parts, and as a result it will last up to 10 times longer than many competitors. These drills have overload protection, bright LED work lights and handy battery "fuel gauges". It comes with two 4Ah batteries. 
Combi Drill and Impact driver kit for Level 3
Flex 18V Cordless kit:  £375.60, DIY Doctor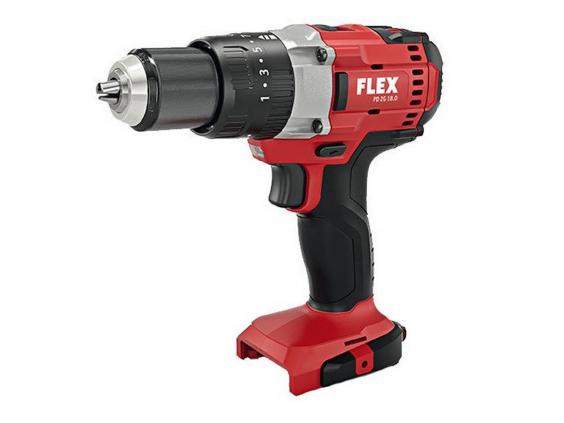 Flex tools are some of the strongest in the business and the cost of very strong cordless tools lies mainly in the batteries. This great Combi and impact driver set comes with two 5Ah batteries which are about the best you can get. Add to that a 50-minute charger and even the most serious of tradesman is impressed. The cordless Impact driver features an electronic management system to stop it burning out under very high load. There's a non-slip chuck and also LED indicators on the battery to tell you when it needs charging. Flex has its own tool box system where each box locks together to make transportation easy. 
Verdict
All of the above are, in our opinion, the best drills in the categories we have chosen. If however, you buy the tools recommended for novices and you like DIY enough to want to rise up through the levels, it will cost you a fortune to keep changing kit. We would therefore suggest that you buy the best tools you can afford, at an early stage, as they will last you right through your DIY career. The Flex kit above is most definitely the best on offer here, both in terms of value for money and the range of work it makes possible. The combi drill will drill and fix to pretty much anything and with an impact driver you have that added assurance that no material will be too hard to work with. But if you can't afford to stretch your budget that far, we'd say an excellent cheaper option is the Bosch GSB18-2-LI Plus 18V 1.5Ah Li-Ion Cordless Combi Drill.

For more product reviews and DIY advice visit DIY Doctor 
IndyBest product reviews are unbiased, independent advice you can trust. On some occasions, we earn revenue if you click the links and buy the products, but we never allow this to bias our coverage. The reviews are compiled through a mix of expert opinion and real-world testing
Reuse content