Shaving is a personal thing. Do you prefer the slice of a wet shave or the buzz of electric? Electric won't cut you – though it may not get quite as close. If you decide you want the convenience of electric shaving you then have to choose between rotary blades with circular cutters and foil shavers with straight blades.
We've tried and tested a range on the market, from Panasonic's good-value ES-RW30 Wet and Dry up to Braun's fast-working Series 7 790cc-4, there should be a model for all budgets. Here's our pick of the shavers.
1. Braun Series 7 790cc-4: £120, John Lewis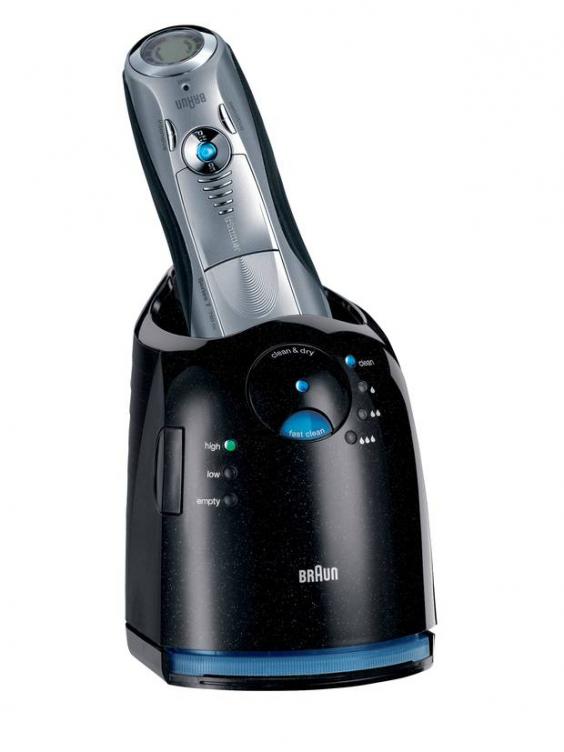 This foil shaver has blades which vibrate super-fast to remove more stubble more quickly. It's very effective and smooth on your skin. Plus, it comes with a cleaning centre: when you recharge the unit cleans, lubricates and dries the blades leaving it lemon-scented. An LCD shows the charge and hygiene levels. The long hair cutter isn't very wide but that's the only drawback in this really system. Not cheap, mind.
2. Philips RQ1180/22 SensoTouch Wet & Dry: £80, John Lewis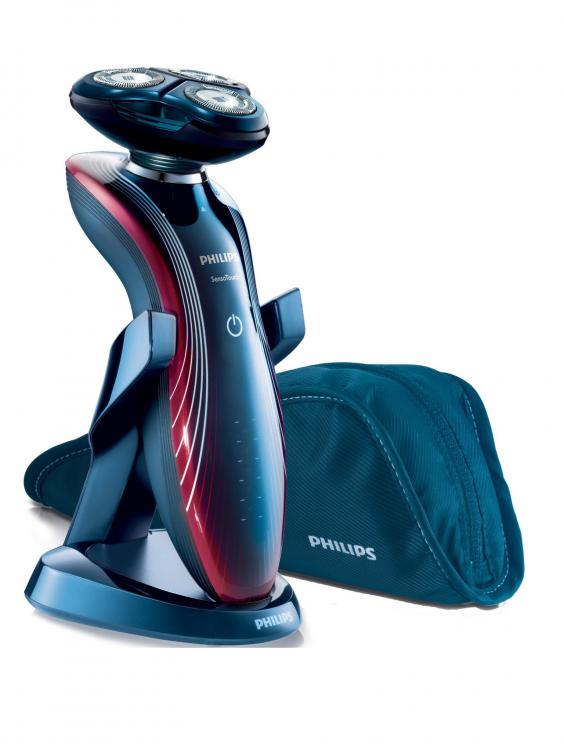 The rotary blades here are pivoted so that the shaver can hug your face's contours more exactly with less pressure (and therefore skin irritation from pushing too hard). This is a wet-and-dry shaver so you can use it with shaving foam if you prefer. You can rinse it under the tap but like the Braun Series 7 there's a cleaning unit which charges, cleans and lubricates it for you.
3. Remington XR1350 HyperFlex: £65, John Lewis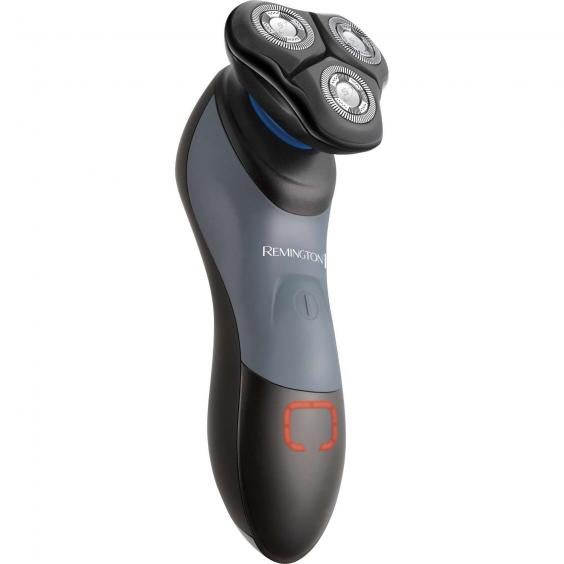 Remington makes shavers both with foil and rotary designs. This rotary model charges quickly – though the Philips above is even faster – though if it's flat a five-minute charge is enough for one shave. This is another wet-and-dry machine so it's easily washable. The pivoting head also moulds to the edges of the face effectively. And the shape of the shaver fits the hand well.
4. Panasonic ES-SL41 Milano 3-Blade Wet and Dry: £45, amazon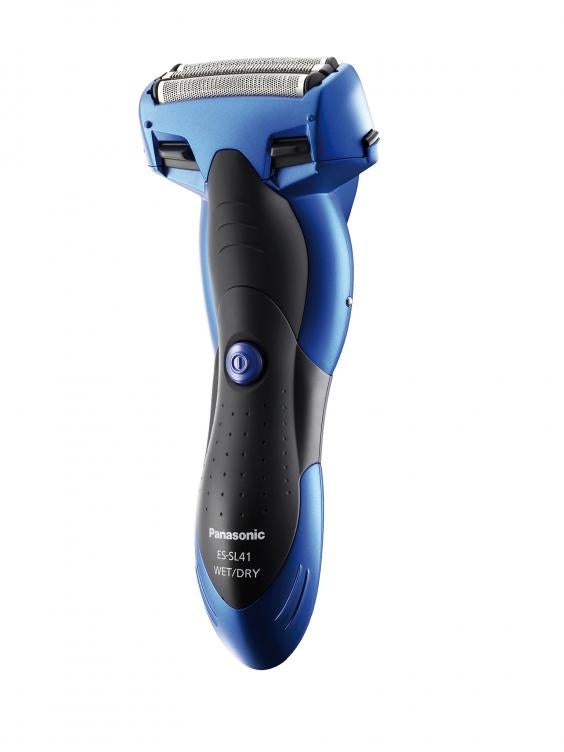 Panasonic's shavers have great build quality and especially effective blades. This foil shaver can be used wet with shaving lather or dry. It has three blades, the cut is very good and the shaver is entirely washable so it's easy to clean. It comes with a holder which prevents it from turning on accidentally (and discharging to empty while it's sitting in your suitcase).
5. Braun M60b MobileShave: £15, amazon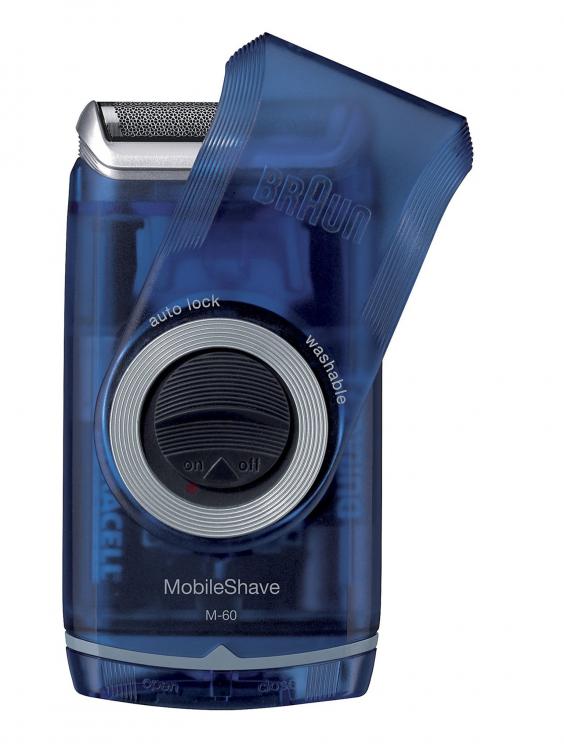 If you want a simple, small travel shaver, this is the best of its class. Although it lacks the extra features of expensive models, it's more than competent. So the batteries are AA cells rather than rechargeable, for instance. A foil protector swings down for use and although this is highly affordable, it's still usable both wet and dry and is fully washable.
6. Panasonic ES-RW30 Wet and Dry: £25, amazon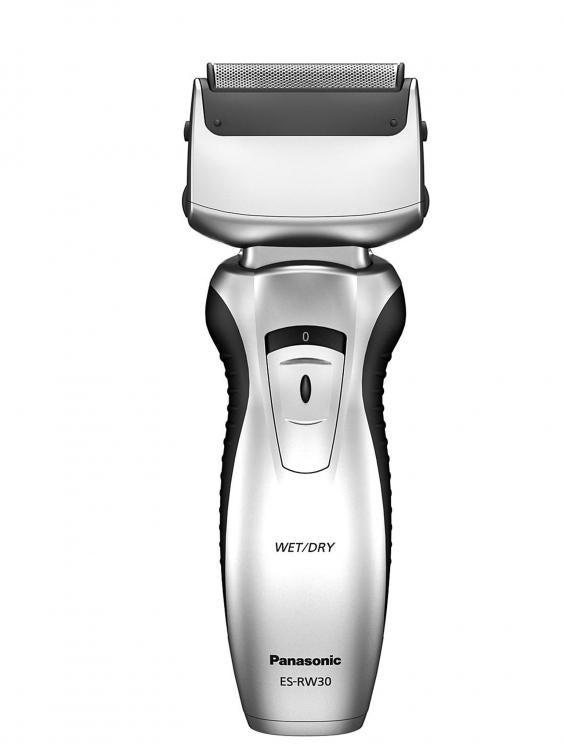 Another wet-and-dry machine, the ES-RW30 is highly affordable. Although it's not expensive it includes a rechargeable battery and two-blade system that cuts close. It's fully washable and ergonomically designed so it feels good to use and the pop-up long-hair trimmer is wide enough for sideburns.
7. Braun Waterflex: £40, John Lewis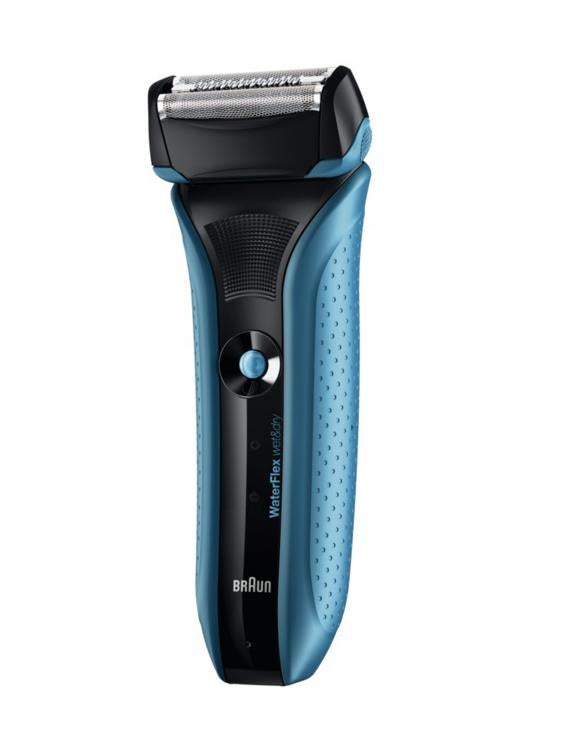 This brand new model from Braun is designed to get wet. You can use it to shave in the shower, using gel or foam – or just water. It's entirely waterproof (to a depth of five metres!) Unlike the other models here it's specifically designed to be used wet, so it has an anti-slip grip. The head swivels to deliver a close and smooth shave with no irritation.
Verdict
For the full-service effect, the Braun Series 7 is pricey but worth it. For the best value though, the Panasonic ES-RW30 is very hard to beat. And like the Philips, it's a wet-and-dry model which adds versatility. For rotary fans, Philips is still the brand to go for, with models at every price point.
Read more: