Taking the time to give your body some extra care and attention can be a great way to relax and make sure you are prioritising your well-being.
You can get a long way massaging your limbs, face and feet with your hands, but there are some fantastic products out there that can help you with tricky spots or add a bit more power to your massage. We have tried and tested a range and selected ten of the best, with something for every aching muscle from your head (Genie, £4.48) to your toes (Dr Archy, £18.95).
Buy now
1. Scholl Energy Percussion Massager, £35, amazon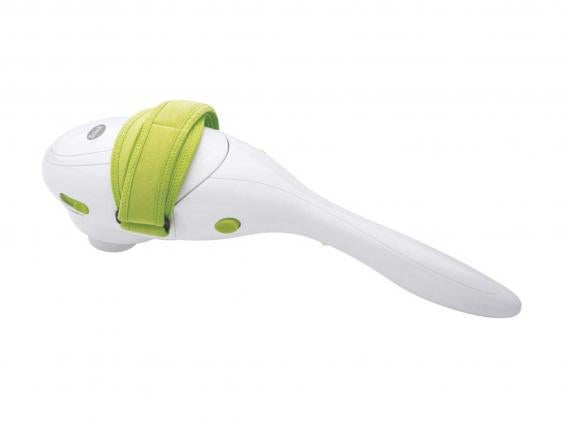 This all-round handheld massager is a powerful tool which uses a hammering motion to reach deep into the tissue. It has variable speeds and three interchangeable massage nodes, including an attachment that creates heat. 
2. HoMedics Deluxe Shiatsu Foot Massager, £55, amazon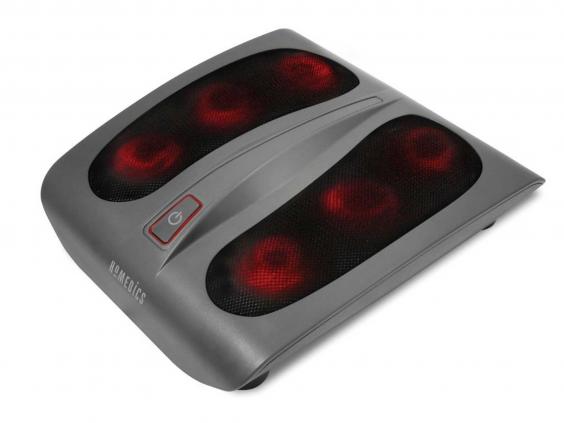 Feet do a lot of hard work for us and don't often receive enough TLC in return. This foot massager works by rolling 18 small massage balls along the soles of your feet in a circular motion. With the option to add warmth, this machine really can bring life back to your feet after a long day. 
3. Scholl X-Pop Massage Cushion, £30, amazon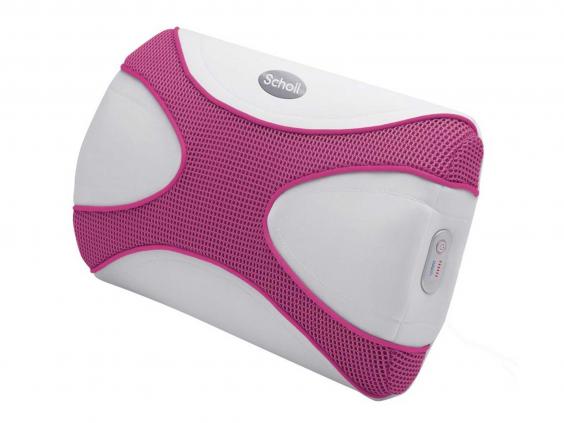 When you just want to lie back without having to hold a massager in your hand, this cushion is perfect. The waves of vibrations coax your neck and shoulders into softening, and the option to add heat means this massager can also bring relief if you suffer from period pain. 
4. The Grid, £28, amazon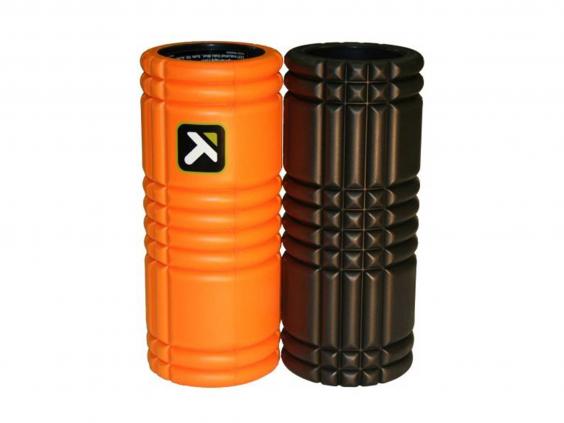 For the physically active, this strong and textured log roller provides an effective way to release muscles, especially those in the thighs. Using your own body weight, roll over the GRID until you find a tender area of soft tissue, then hold until the muscles release (yes, it is supposed to hurt!).
5. HoMedics Novelty Massager Ribbit, £20, amazon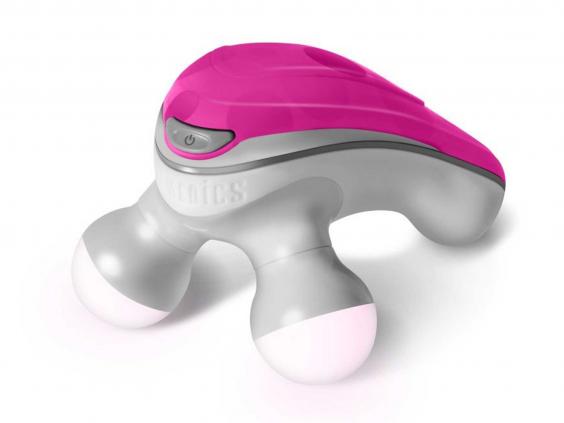 This friendly little frog is more powerful than you would expect, especially if you apply some pressure while massaging yourself with it. The small size of the massage nodes mean you can dig it into any knotted areas.
6. Back Nodger, £21, amazon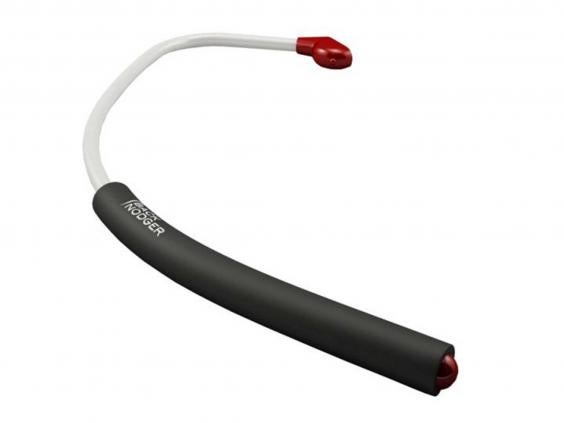 We all have those stressed areas that are annoyingly difficult to soothe. Luckily, this clever long, curved tool is on hand, helping you get to those hard-to-reach knots in the shoulders, neck and back. The "nodger" on the end ensures you can apply a deep and precise pressure to sort out those niggles – with no need to rope in a helper. 
7. Dr Archy, £19, JD Harris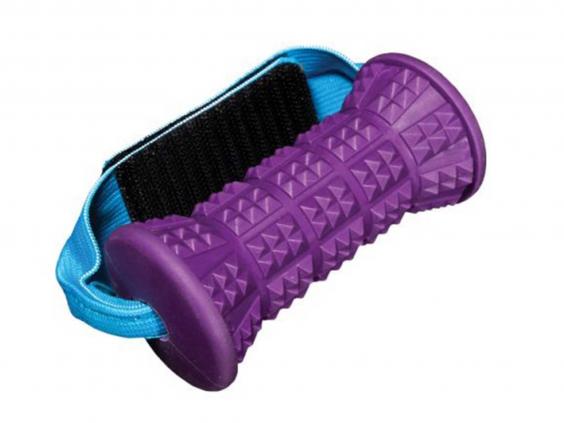 Many leg and hip problems start in the feet. This all-in-one tool loosens up the ligaments in your tootsies to allow them to function as they are meant to, and the design gives you full control of the massage. 
8. Beurer Mini Massager Relaxing Trio Set, £35, amazon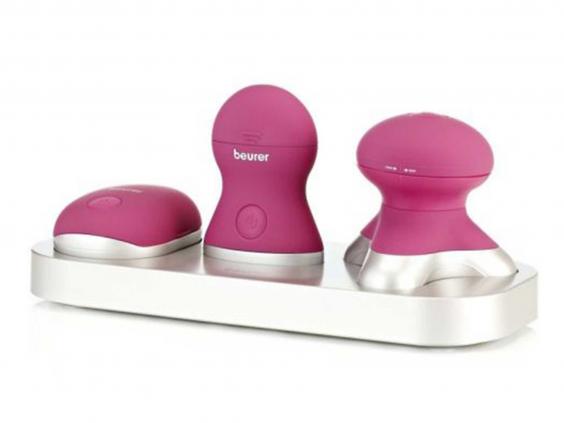 If you prefer a lighter touch, this set of gently vibrating massagers could be for you. They are splash-proof, so you can massage your head and neck while soaking in a warm bath. 
9. Wahl Spot Therapeutic Massager, £8, amazon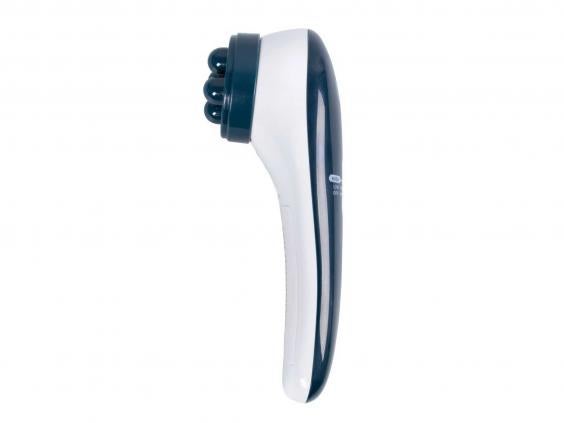 The best feature of this effective massager is the facial sponge. Feel your worries melt away as you release tense eyebrows, jaw and mouth. Also great for opening up blocked sinuses. There are four tension-relieving attachments.
10. Genie Head Massager, £6, amazon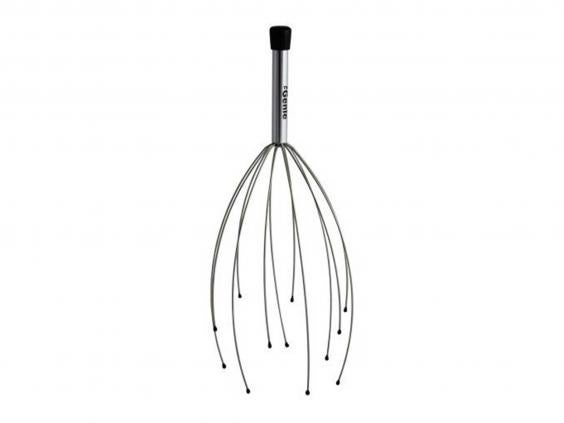 This simple, lightweight and flexible tool is great for relieving headaches and calming the mind. If you enjoy having your scalp massaged at the hairdresser's, then you're likely to love this. 
​Verdict:
If you are physically active and like the feeling of a deep tissue massage, you wil love the Grid. The Scholl Energy Percussion Massager is the one to go for if you want to add oomph to your massage, and the Ribbit is a great value all-round massage aid.
IndyBest product reviews are unbiased, independent advice you can trust. On some occasions, we earn revenue if you click the links and buy the products, but we never allow this to bias our coverage. The reviews are compiled through a mix of expert opinion and real-world testing