Streaming boxes are designed for those televisions where you don't have an aerial, satellite or cable connection because they allow access to thousands of movies to rent or buy and lots of TV episodes and box sets.
None of these boxes will show regular TV apart from the NOW TV Smart and Sky Q boxes, but all will deliver movies and TV shows via broadband. Two boxes (Amazon Fire TV and Nvidia Shield) offer the highest-quality 4K (or Ultra HD) resolution, but note that you need a fast broadband connection to stream this. Sky Q also has 4K capabilities but you download the content so streaming speed is not as important – though a slow connection will take a long time, so plan ahead.
All the boxes connect to your broadband router and to the TV via a HDMI socket and all recent TVs sport one of these. Available content varies widely: the app to look out for is Netflix, available on all but the Sky and NOW TV boxes.
1. Amazon Fire TV: £79.99, Amazon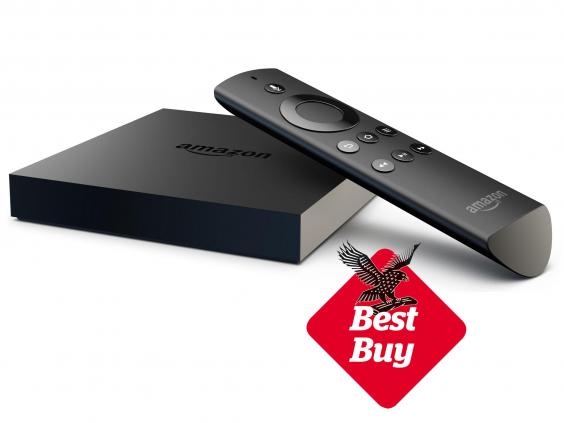 This small square box is deceptively powerful. It can stream movies and TV programmes through broadband, has apps for BBC iPlayer and other catch-up channels, Sky News and Curzon Home Cinema. There's also Netflix, which has a huge load of content, though you do need to subscribe to it. Actually, to get the best from this box you should subscribe to Amazon Prime (£79 a year), which offers lots of movies and shows including many high-quality originals. It is capable of 4K Ultra HD transmissions, too, if you have a compatible TV. The remote control has a microphone so you can search for shows and movies by voice, which is very handy and works perfectly – because the microphone is in the remote, it hears everything.
2. Roku Streaming Stick: £39.99, Roku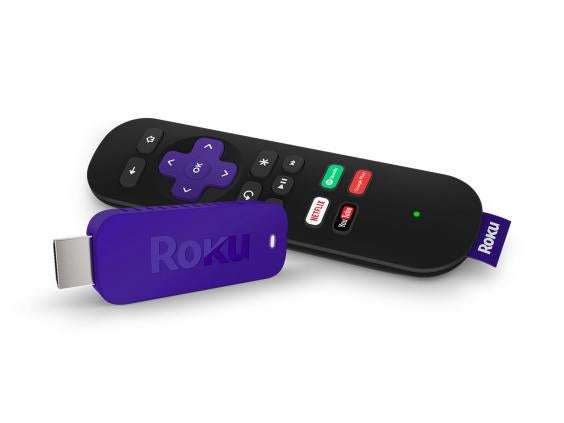 Like several devices here, this one comes with a Bluetooth remote, so you don't need line of sight between the stick and the remote. And since this'll be sticking out of the back of your TV, that's a bonus. Roku is involved with the NOW TV streaming boxes, too, so it has decent pedigree. It works by offering over 1,400 of different app-like channels including many not found elsewhere, though some are rather obscure. Four of them have dedicated buttons on the remote, including Netflix and YouTube. NOW TV is also available on the Roku. There is some capability to stream video from an Android phone or tablet, too though this is limited to particular apps.
3. Apple TV 4th generation: From £129, Apple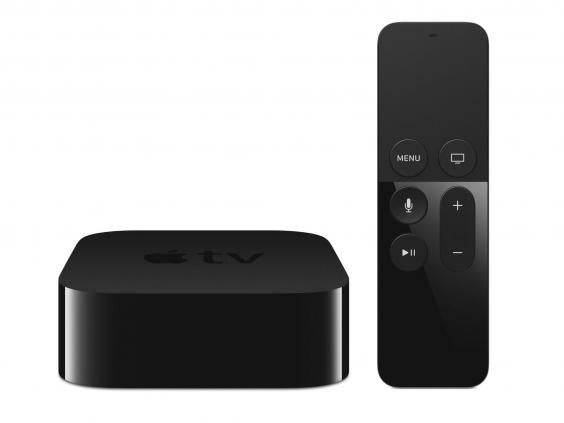 There's no 4K on this latest version of Apple TV but that's the only real downside (and, of course, if you don't have a 4K TV, there's nothing to worry about). It uses an apps system to rent or buy movies, buy TV shows and download more apps, with which you can practise yoga, browse Airbnb offerings and more. Like the Fire TV, there's a microphone in the remote and this one lets you ask what the weather will be like or search for the episode of Modern Family where Edward Norton guested. This worked well, thanks to detailed info in the database, even responding to requests for "the best Hugh grant movies" – though you may have different tastes. Overall, it's very cool and has the added bonus of gaming capability because many iPhone games have been upsized for TV gaming – on-board storage saves your game stats etc. Apps include Netflix, BBC iPlayer and Mubi.
4. NOW TV Smart: From £39.99, NOW TV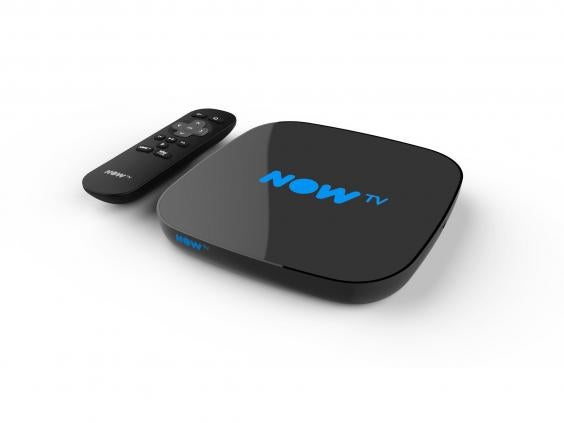 NOW TV is a brand from Sky. Unlike earlier NOW TV boxes, like the one below, this one includes an aerial socket to access over 60 Freeview channels. It also allows you to pause and rewind live TV for up to 30 minutes. The box has access to apps like BBC iPlayer (but notably not Netflix). However, it comes into its own when you sign up for Sky channels such as Sky Cinema or Sport. Unlike a Sky box, you can subscribe for just a month at a time. This box can plug into your home broadband, or a home broadband router and phone tariff is also available from NOW TV. As well as the latest movies, Sky Cinema Pass also has movies and TV box sets on demand.
5. Google Chromecast: £30, Argos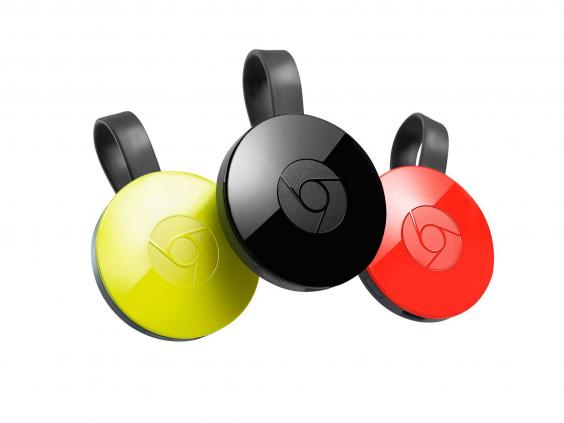 The snazzy palm-sized disc that is the Chromecast comes in three colours, though as it'll doubtless be out of sight behind your telly, you might settle for black. It's great value and simple to use. Part of the reason for the low price is there's no remote – rather, you just use your Android or Apple smartphone or tablet. You can stream some content from it to your TV via the Chromecast. Apps include Netflix and BBC iPlayer but not many games. The Google Cast app guides you to which other apps are available. You launch, say, Netflix, press the Cast icon and the content appears on the TV.
6. Apple TV 3rd generation: £59, Apple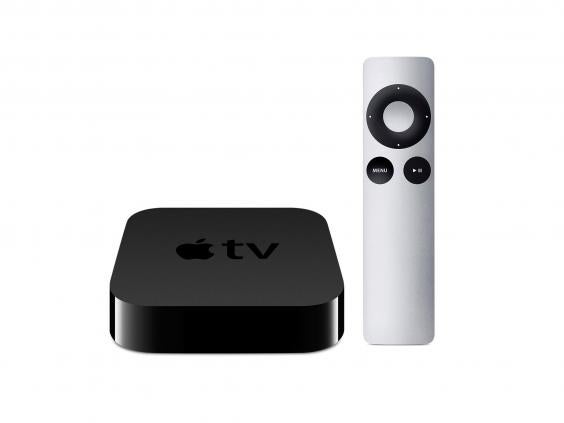 This earlier version of Apple TV is now a real bargain. Although it doesn't have the multiple apps of the newer model, there are some, including Netflix. Like the new machine, it includes AirPlay so you can play content from an iPhone or iPad wirelessly on the TV. As you'd expect from Apple, it's painless and quick to set up and intuitive to use.
7. Sky Q: From £10 plus monthly subscription, Sky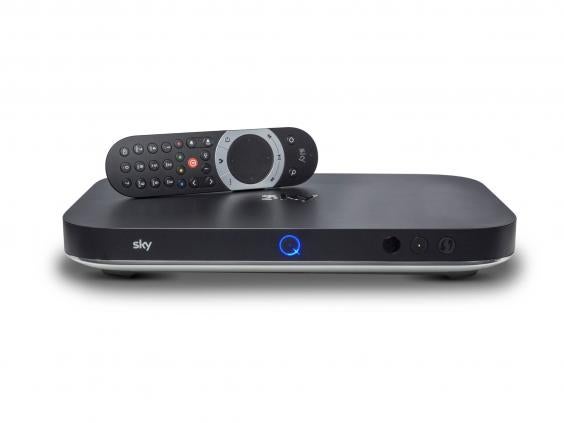 This is the new, top-of-the-range, fully-featured box from Sky. It's powerful and versatile, with hundreds of channels delivered via the satellite dish including sport in 4K resolution. And in the last few days Sky has launched 4K movies available to download to the box. Additionally, there are movies and TV shows for streaming and services like Buy and Keep, where you buy a movie and receive both a digital download and a DVD. Currently comes with a free 32in TV.
8. NOW TV: £14.99, Now TV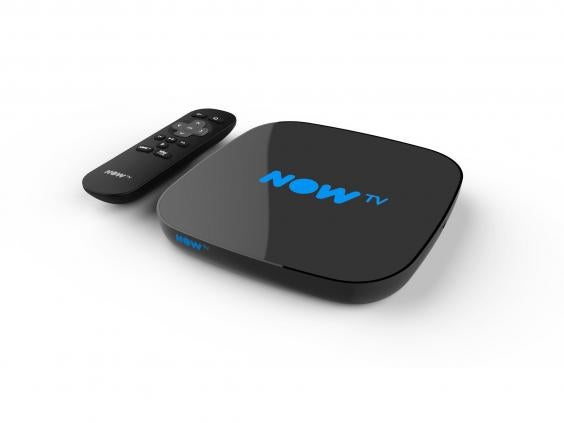 The smaller, simpler NOW TV box lacks the access of its bigger brother to Freeview channels. But you can still download apps, including all the terrestrial catch-up channels. Plus, you can subscribe on a month-at-a-time basis to Sky's sports, entertainment and cinema bundles. If you don't have a satellite dish, this is the most flexible way to see these channels.
9. Nvidia Shield: £175.99, Amazon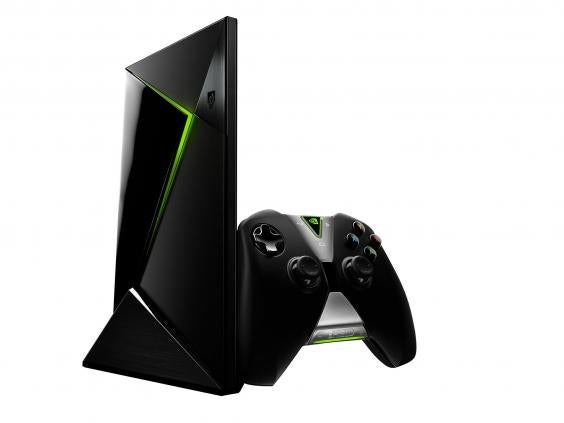 The Shield is designed as a gaming machine primarily – it even comes with a gamepad as standard – though it still does a very good job at streaming video. It even manages 4K UHD compatibility, though it's not as smooth an interface to use. Plus, its search system prioritises paid-for content. In some cases this has meant a search for a movie highlights how to rent it, even if the user is a Netflix subscriber. Still, at least it can access Netflix, unlike some. Storage is limited, although you can opt for a model with much more memory if you play a lot of games. 
10. Amazon Fire TV Stick: £34.99, Amazon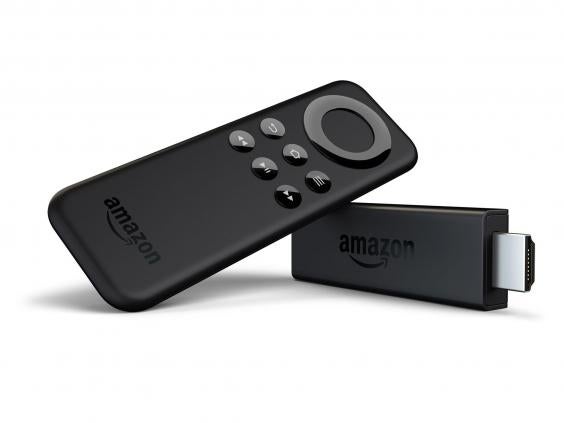 This is the stick version of the Fire TV box. It's much cheaper and even more portable (you can simply unplug it to take to a friend's house, say). It doesn't have the Fire TV's 4K capabilities and only comes with a standard remote – you can choose a model with the voice-control remote for an extra tenner. In other ways, though, it's identical to the pricier box, including the fact that you'll get the most out of it if you subscribe to Amazon Prime.
Verdict
The most accomplished box by far in general terms is the Sky Q, because it delivers regular channels and has a huge range of programming accessible via wi-fi. And it has the flexibility of watching on multiple screens including iPads. But we're focusing on streaming capabilities here, and in those terms, the standout is the Amazon Fire TV box which is tiny, affordable and highly versatile. Sky Q and Amazon Fire TV are both 4K-capable. If you don't have a 4K TV, though, then the Apple TV 4th gen box is king, thanks to a sublimely simple operating system, wide range of movies, TV and a huge number of apps.
IndyBest product reviews are unbiased, independent advice you can trust. On some occasions, we earn revenue if you click the links and buy the products, but we never allow this to bias our coverage. The reviews are compiled through a mix of expert opinion and real-world testing
Reuse content