The arrival of the Apple iPad in Spring 2010 ushered in a new way of using computers – a sheet of glass with the computing power of a reasonably powered laptop, a whole new interface and thousands of apps. Now there are hundreds of thousands of apps created especially for the iPad. 
Android tablets didn't take off in the same way, but offer plenty of apps and some features Apple doesn't (such as splitting the screen into four for multi-tasking on some large-screen tablets). 
There are two more tablet categories: first, Amazon's keenly priced, highly capable Fire tablets, which use a heavily modified version of Android to guard against the wildly variable quality of apps across the Google Play store. 
And secondly, tablets using Windows as its operating system. These have introduced the latest kind of tablet: the hybrid, which becomes a laptop with the addition of a keyboard. These are the most versatile tablets, and often are more powerful than the heavier, bigger laptops they replace.
1. Apple iPad Pro 9.7: from £549, John Lewis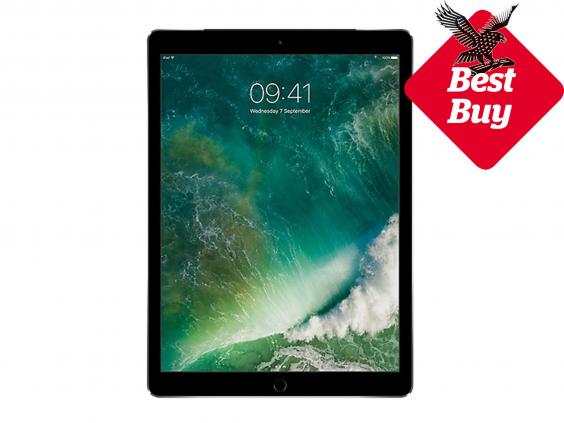 Apple's latest is an astonishingly powerful, versatile tablet with the highest build quality around. It's lightweight, highly tactile and responsive to the touch. Optional extras include a superbly comfortable keyboard with a dedicated magnetic connection for seamless, responsive typing. The 9.7-inch screen is gorgeous and responds to ambient light so the colours onscreen are always faithful. The £99 optional Pencil accessory is a joy for creatives, allowing exceptionally precise drawing. Four speakers mean it sounds good, too. This is close to the perfect tablet.
2. Microsoft Surface Book: from £1,439, John Lewis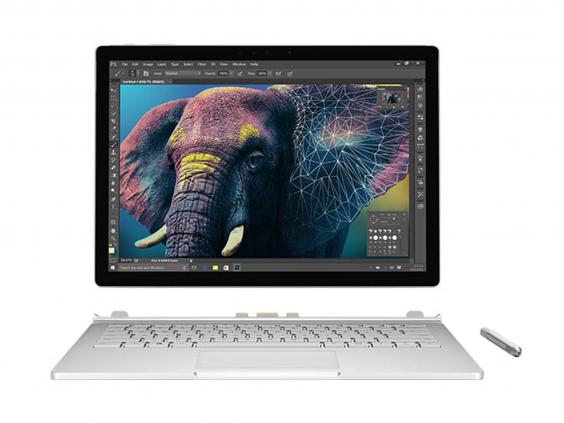 Microsoft doesn't make much in the way of hardware, but the Surface Book proves the company knows how to create something special. It runs Windows and looks like a laptop, but the screen detaches to work well as a tablet on its own (though it's more powerful when connected). It also has a useful stylus, though this isn't as good as Apple's Pencil. Good battery life makes this the best option if you need full-power Windows programs to run. It also has a huge display: at 13.5 inches it's the biggest screen on test. Storage options range from big (128GB) to massive (1TB). Price includes keyboard and stylus.
3. Sony Xperia Z4 Tablet: £625, Amazon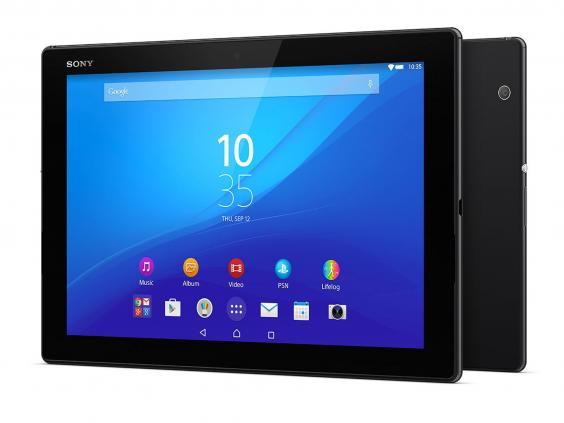 As Android tablets go, this one is hard to beat. It is superbly slim (just 6.1mm thick, like the iPad Pro 9.7 and iPad Air 2), extremely lightweight and has an amazingly high-resolution, 10.1-inch display. Plus, it's waterproof so you can watch a movie on it in the bath, say. A clip-on keyboard is included in the price. If you have a PlayStation 4, you can additionally stream games from it to this tablet – so you can play games in the bath, too.
4. Apple iPad Air 2: £379, John Lewis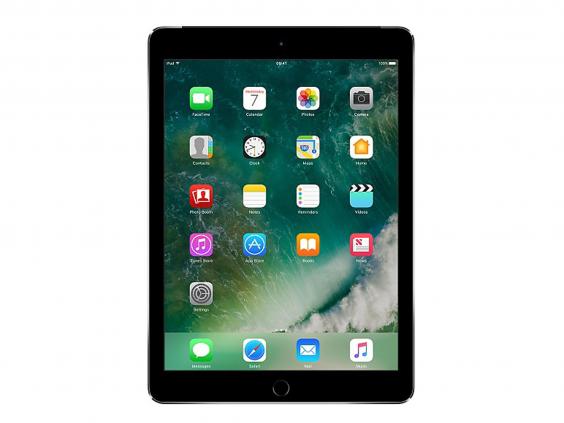 If you don't need the extra power, keyboard or Apple Pencil compatibility of the iPad Pro, the Air 2 with its 9.7-inch display is a great alternative and costs less. You can still get compatible styluses and Bluetooth keyboards from other companies, mind. Otherwise, this is as gorgeous and light as the Pro, with neat features such as the fingerprint sensor to unlock the screen or pay for stuff using Apple Pay. The latest Apple software means more flexibility – for instance, you can see two web browser windows at the same time. 
5. Amazon Fire: £50, Amazon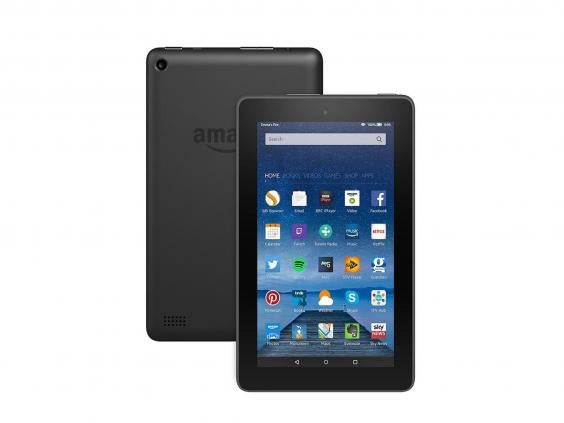 The best tablet for value, Amazon's 7-inch screener is a brilliant option. The resolution isn't as high as some rivals but there's a lot to like here. Amazon's special version of Android means not every app is available, but the ones that are work brilliantly – there used to be some dodgy-quality Android apps around, though this is less of a problem these days. The interface is especially easy to use and features such as Amazon Underground, which offers thousands of apps free, including add-ons, are very welcome. 
6. Google Pixel C: from £299, Amazon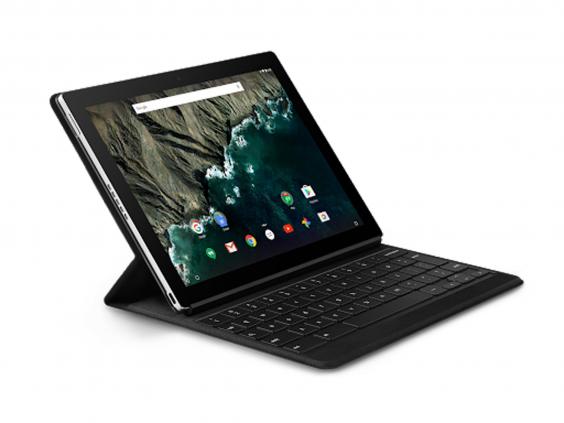 This is Google's own tablet, so it uses pure Android with no extra software or features that some manufacturers provide. The 10.2-inch screen is vivid and colourful. An optional keyboard is available, which attaches to the tablet with a fearsomely powerful magnet, though for electronic connectivity it uses Bluetooth, unlike the dedicated connectors of the iPad Pro, say. It works well but means there can be a brief delay when you start typing as Bluetooth reconnects. Overall, it has good design and build quality. Somewhat peculiarly, a price drop means the 64GB version is currently cheaper than the 32GB version.
7. Amazon Fire HD 8: from £90, Amazon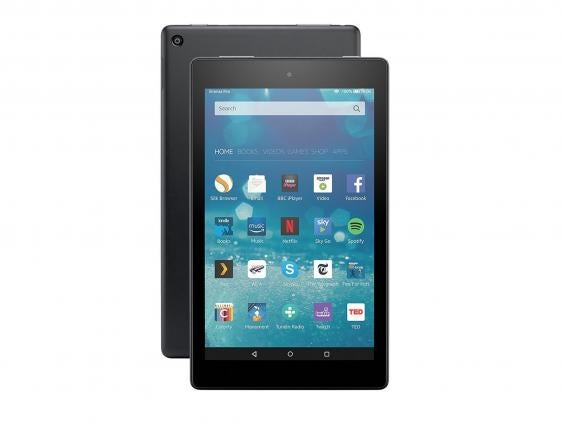 Amazon's 8-inch display tablet has the company's highest-resolution screen and stereo speakers. Like the Fire above, you see an advert every time you turn the tablet on – but if you want to avoid this, you can simply pay an extra £10. It's slim and responsive with an impressive battery life of 12 hours, while most tablets only manage 10. A Blue Shade feature reduces blue light on the tablet to make night-reading more pleasant. Available in 16GB and 32GB versions.
8. Samsung Galaxy Tab S2 8.0: £330, John Lewis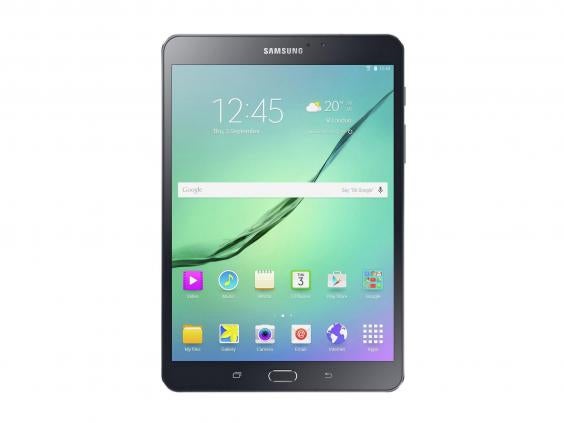 Samsung's tablet uses a different kind of screen technology called Super Amoled, which delivers extremely vivid colours that can be eye-poppingly bright. Samsung does Amoled better than anyone else and this display is great. A larger-screen version is also available but this 8-inch one is ideal for someone wanting a tablet that's thin and small. It's also light enough to work well as a regular Android tablet and ebook reader you can hold for longer periods without strain.
9. Microsoft Surface Pro 4: from £674, John Lewis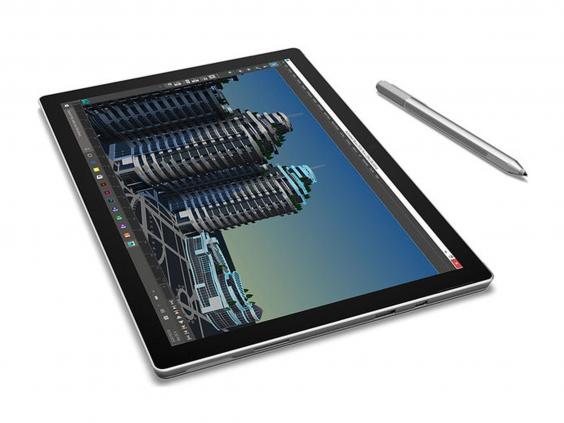 To make it easy to use in various positions, this Windows 10 tablet has a kickstand that folds out of the back. The stylus, which is included, attaches magnetically to the edge of the tablet so you won't lose it (in theory). Like the Surface Book, you can unlock the tablet just by looking at it and let the camera and clever security software do the rest. This is a powerful, fast computer in tablet form, with a big, 12.3-inch display. You can also add a cover with keyboard built in. 
10. Apple iPad Pro 12.9: from £549, John Lewis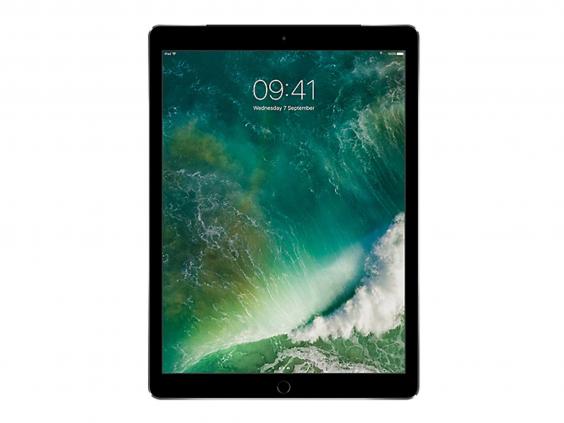 Apple's first iPad Pro is an amazing piece of kit. It's huge – the 12.9-inch display makes your eyes widen every time you see it – but only marginally heavier than the original iPad from 2010. The big screen is sumptuous and the battery life matches the 10 hours of other iPads. It's also compatible with the Apple Pencil and keyboard, making it a great all-rounder. 
The Verdict: Tablets
When it comes to tablets, Apple still rules thanks to the most seamless, intuitive operating system, biggest range of quality apps and superb design. The iPad Pro 9.7 matches good looks with superb power, but for many the iPad Air 2 will be more than enough. For Windows fanciers, the Surface Book is brilliant and is the best hybrid tablet. But for sheer value, Amazon's 7 inch and 8 inch Fire Tablets are very hard to beat.
IndyBest product reviews are unbiased, independent advice you can trust. On some occasions, we earn revenue if you click the links and buy the products, but we never allow this to bias our coverage. The reviews are compiled through a mix of expert opinion and real-world testing