When it comes to keeping your dog clean and looking good, there are lots of useful buys to do-it-yourself. Even if they frequent the groomers, a regular home regime will not only maintain a glossy, matt-free coat but it also checks for skin irritations or pesky lodgers who've made themselves at home in your dog's fur. It's also great for bonding with your furry friend. Alex Frith of dog lifestyle blog Barkarama shares her top tried-and-tested grooming buys to keep your hound in tip-top condition.
1. Wildwash Pet Perfume Fragrance No 2: £14.95, notonthehighstreet.com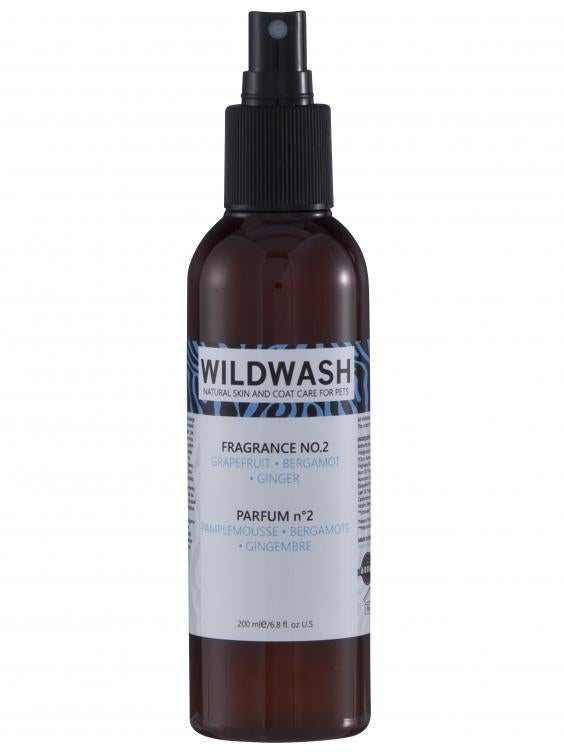 Developed by British-based brand Wildwash, this shampoo is made from naturally-derived ingredients (so no synthetic nasties). It not only smells great, it also helps promote a healthy, hydrated skin and coat. There are three scents to choose from but 'Fragrance No 2' gets our vote with its spicy, citrusy, blend of grapefruit, bergamot and ginger.
2. Yup You Stink! Emergency Dog Wipes by Hownd: £2.95, petspyjamas.com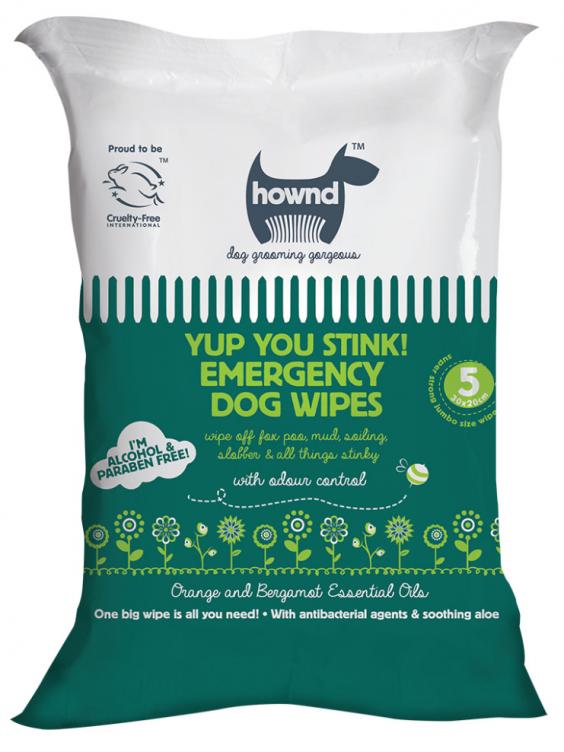 From rolling in fox poo to tramping through mud, if there's a stink to kick up, you can guarantee a dog will find it. When it comes to removing the offending substance, these antibacterial wipes rise to the challenge. With odour-controlling ingredients, keep them handy in your bag, car or by the front door to keep unwanted whiffs at bay.
3. Personalised Pet Towel: from £12.95, petspyjamas.com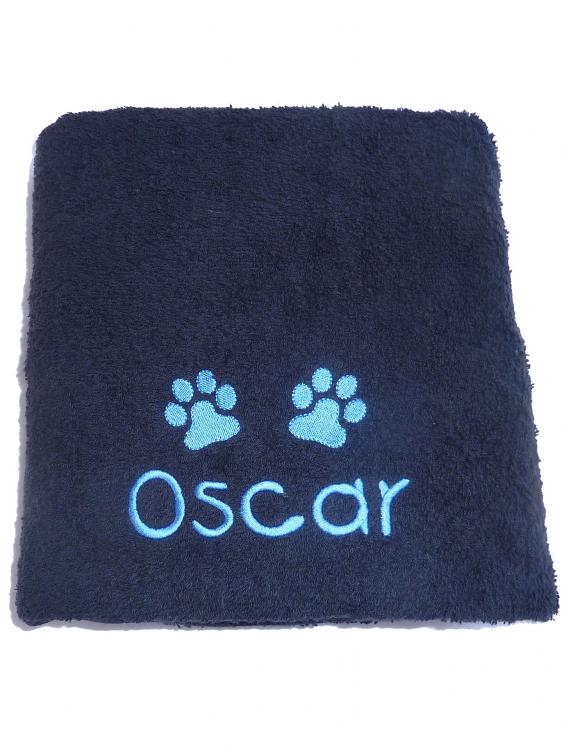 Rub down after swims or towel off after dog-walk downpours with this super-absorbent personalised towel, stitched with your dog's name or initials and embroidered with two paws. Choose from black, chocolate brown or cream for the towel, and black, blue, ivory, pink or red for the embroidery. It comes in two sizes.
4. Precious Pets Luxury Conditioning Dog Shampoo in Country Garden: £11.19, waitrosepet.com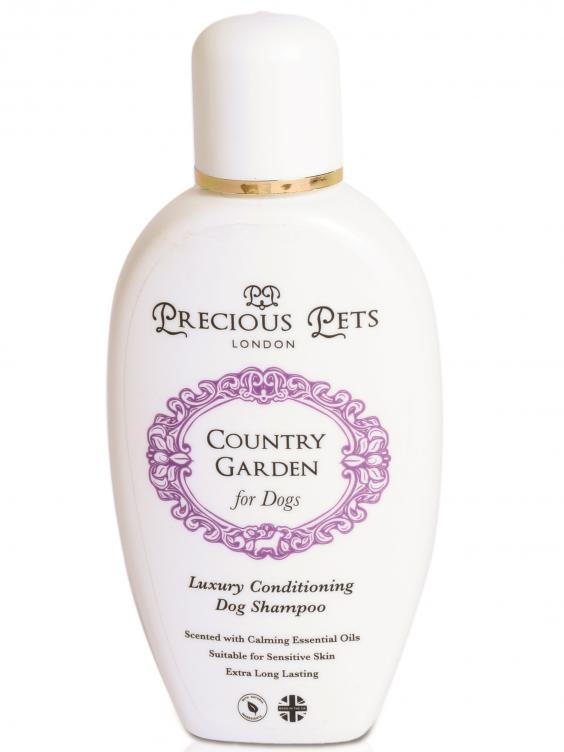 Your dog will come up smelling of lavender, rosemary and juniper berry essentials oils with this luxury shampoo. It's designed to cleanse, condition and moisturise their skin and coat, and, as it's highly concentrated, you only need a little for each wash. The range is suitable for sensitive skin, puppies and all coat types, and will leave your dog's fur soft and silky smooth. Rumour has it that it's been used in the Royal household, too.
5. Mikki Grooming Gloves: £5.16, fetch.co.uk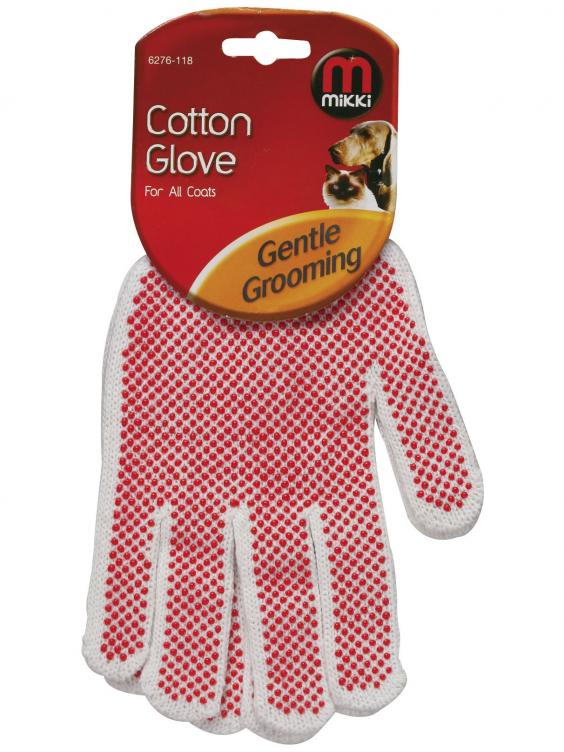 Grooming gloves are great for short-haired dogs with low-maintenance coats. The circular protrusions on these cause friction between the gloves and the coat to help stimulate the skin, remove loose hair and leave your dog with a healthy and shiny coat. Some dogs will also love the massaging effect this type of grooming creates. These are long-lasting and washable.
6. Health Mutt Paw Amour: £6.99, healthmutt.co.uk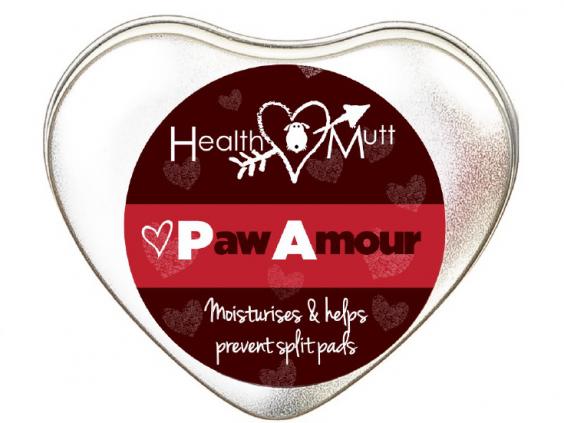 Your dog's precious paws regularly take a beating, which can them leave dry, sore or split. Show some love with a monthly application of this, which is applied onto and in between their paw pads. With natural ingredients including coconut oil, it will restore condition to their feet.
7. Beaphar Toothpaste for Dogs and Cats: £3.25, amazon.co.uk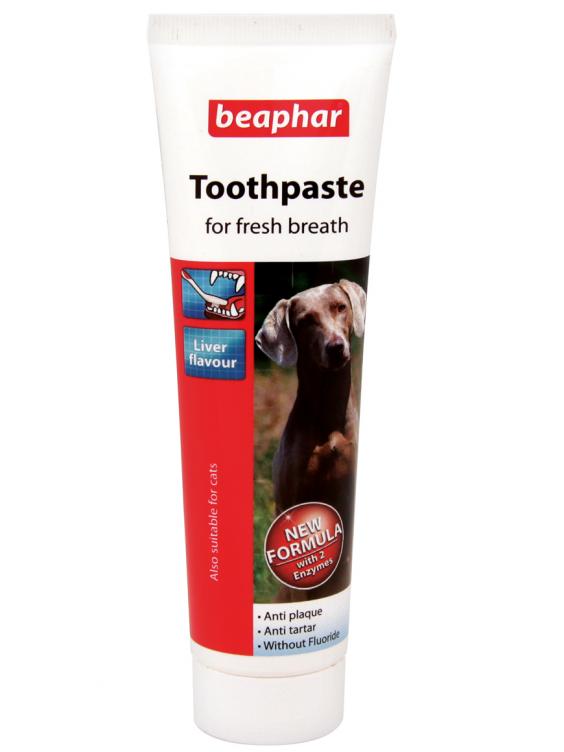 Most human toothpastes contain fluoride, which is extremely poisonous to dogs. So, for brushing, you must always use a product that is specially formulated for canines. This meaty flavoured toothpaste from Beaphar is the perfect bribe to get your dog interested in having their gnashers brushed. Try it with the brand's handy finger brush (£2.99, fetch.co.uk), which allows you to reach into the nooks and crannies of their mouth.
8. Furminator Dog Deshedding Tool: from £19.41, waitrosepet.com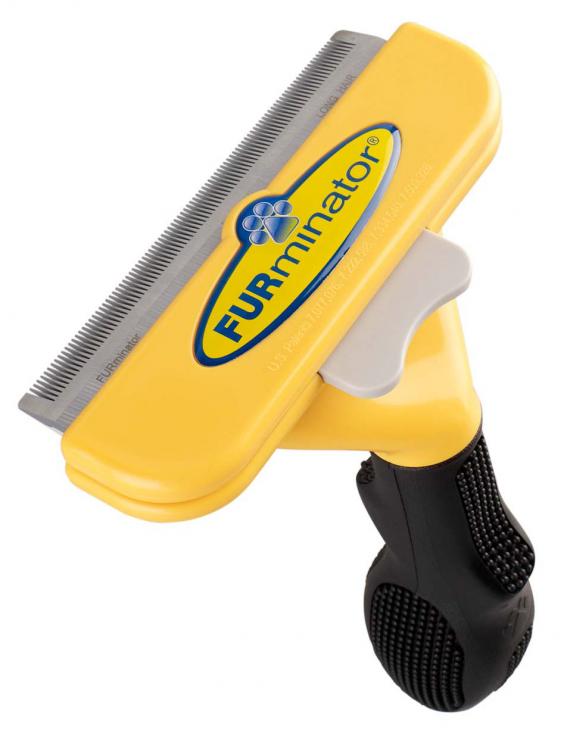 This one is a favourite of professional groomers. Its stainless steel comb-like edge is designed to push through the topcoat easily, to reach and remove your dog's undercoat and loose hairs without damaging their skin. It also features a button to eject the fur as it builds up. The result: a soft, healthy coat and a cleaner home. Comes in a variety of sizes.
9. Scruffy Chops Muddy Marvelous Conditioner: £6.99, amazon.co.uk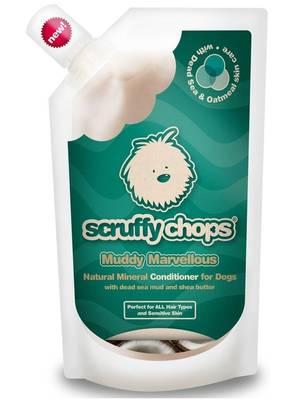 Tried and tested on our little barker, this doggy conditioner is packed hydrating and soothing Dead Sea mud and minerals. With added oatmeal it's exceptionally kind to dry skin and won't leave them itchy or irritated. It's also scented with coconut so you will be left with a heavenly-smelling hound.
10. Petkin Jumbo Eye Wipes: £5.99, amazon.co.uk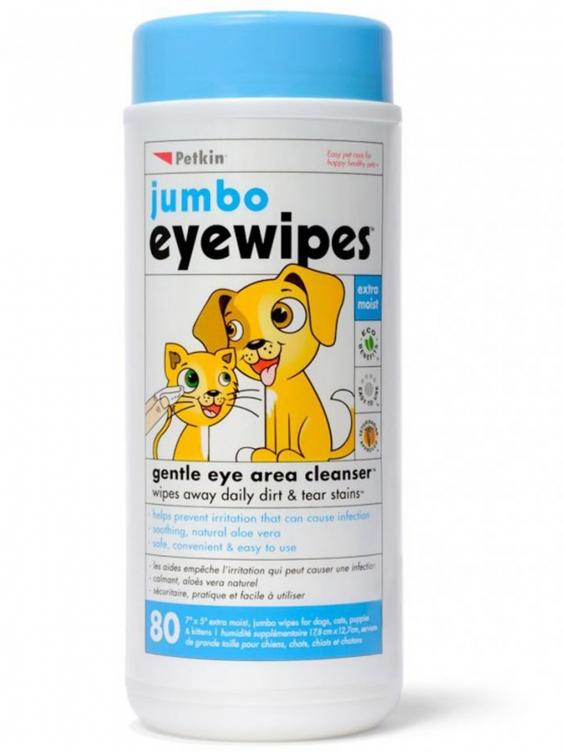 Different to our emergency wipes, these are formulated with a gentle cleanser specifically for the eye area to keep it free of dirt and discharge. Using these daily will keep their peepers healthy and help to reduce tear-staining.
Verdict:
Caring for your dog's teeth is as important as caring for your own, which is why Beaphar's Finger Tooth Brush and Dog Toothpaste are must-have grooming buys to help avoid costly vet bills and unnecessary distress and illness for your dog in the future. On days when time is tight, or when you have guests coming and your dog is giving off that stinky dog vibe, Wildwash's Pet Perfume is just the ticket for a little Fido freshen-up.
IndyBest product reviews are unbiased, independent advice you can trust. On some occasions, we earn revenue if you click the links and buy the products, but we never allow this to bias our coverage. The reviews are compiled through a mix of expert opinion and real-world testing
Reuse content