By the age of two, most children can speak in simple sentences and follow a set of instructions, making games and imaginative play more gratifying for all involved. It's also the age where you're most likely to be able to teach a child to say 'wow' as they open a present. To make sure this is a genuine rather than encouraged reaction though, we've picked out the best gifts for any two-year-olds.
Please note that not all of these are recommended by the manufacturer for a two-year-old, which means they haven't been safety tested for this age group. Please do your own safety assessment before giving these to a child. 
1. John Lewis Baby Doll Pushchair: £10, John Lewis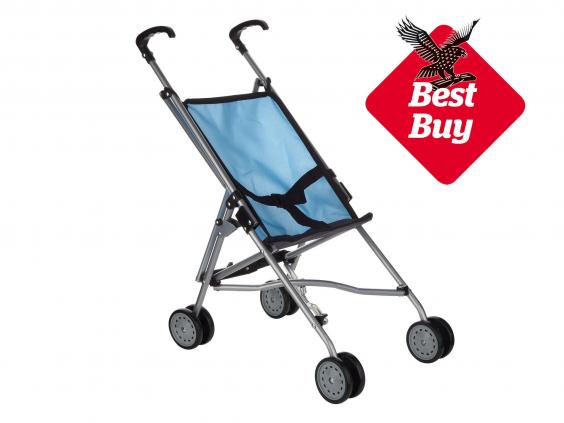 If your little one loves dolls, you'll need a dolls' buggy, though most two-year-olds we've met also enjoyed pushing around an empty buggy, or using it to collect leaves and other treasure as you walk through the park. As with real buggies though, you can pay anything between a few pounds and a few hundred pounds, and as with real buggies, the child doesn't seem to care. This one from John Lewis does the job perfectly well, and gets away from the pinkness surrounding so many doll products. 
2. Melissa & Doug Stack and Count Parking Garage: £14.99, Argos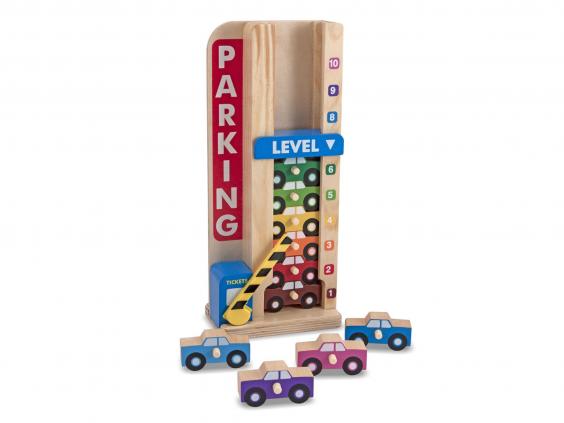 Here you have 10 different coloured cars that stack into a wooden garage. Such a simple concept and yet such a great toy – kids can play with the wooden cars as well as the garage itself, while the adults around them feel good about the learning opportunity it gives in terms of colours and numbers. 
3. Smyths Lots to Cuddle Babies Twins: £19.99, Smyths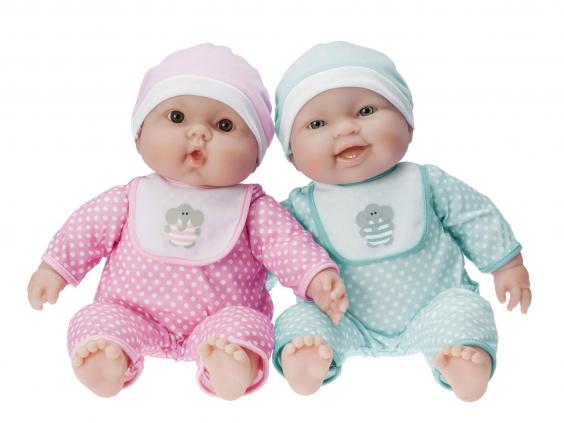 If we treated our babies the way little ones treat their dollies, doll social services would be called instantly. So it takes a tough doll to deal with being dragged around the house by its ankles, thrown on the floor in favour of a chocolate button and kicked under the bed when it's been naughty. These soft-bodied twin babies cope admirably though, and manage not to look quite as sinister as some of their friends in the toyshop. 
4. Micro Scooters Mini Micro Deluxe Scooter: £69.99, John Lewis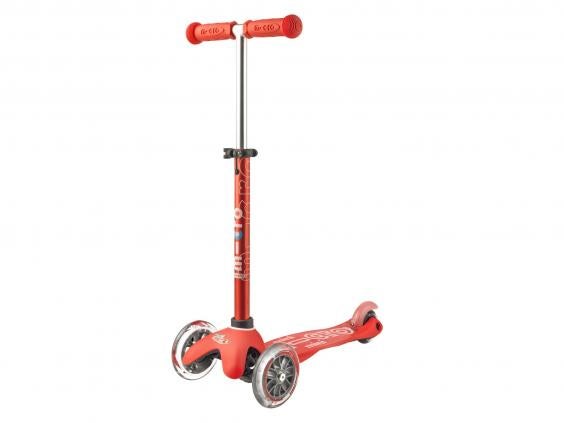 Two-years-olds have long coveted these scooters when out and about but until recently they were only able to use them once they reached a certain height. The new adjustable micro scooter (available in eight colours) solves this problem, and soon they'll be racing round the street while you run after them - heart in mouth. You may also want to invest in a helmet and a pull along strap so you can get them home easily when they run out of steam.
5. Wiggins Pau Balance Bike: £100, Halfords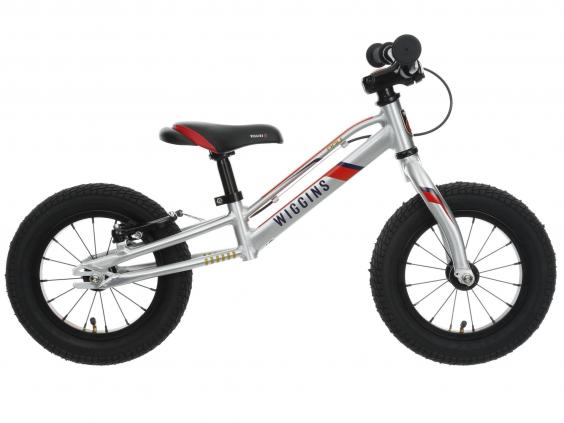 This Wiggins bike (he's dropped the Sir and the Bradley for this range), is named after one of the stages of the Tour de France and is designed to be your little one's first bike. The aim is to get children used to the balance needed for cycling before they get a pedal bike. It's unisex – hooray – robust and like Wiggo, super cool. 
6. Tomy Foam Cone Factory Activity Toy: £19.99, Argos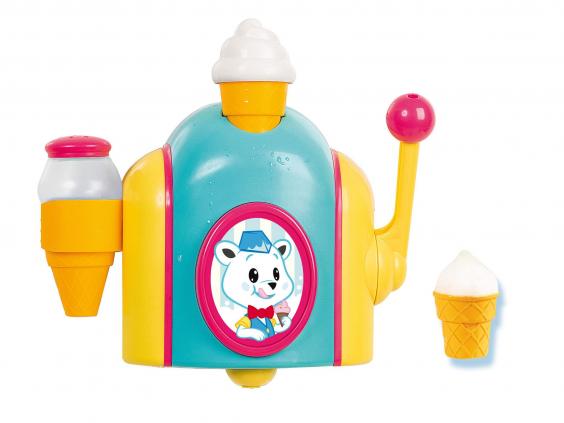 Leave this suckered to the side of your bath and you'll find it impossible not to make yourself an ice cream made of bubbles -  it's almost worthy of being on a best presents for grown-ups round up. Although this ice cream factory is a bit of a one trick pony, it doesn't seem to put kids off, and once they've made their ice creams, got a mouthful of bubbles from one and sold the other two from their bathside shop, they seem very happy to start all over again. Beware that you need to fill this up with bubble bath (not included) and water so have a supply of cheap baby bath at the ready. 
7. Emma Bridgewater Melamine Tea Set: £39.95, Emma Bridgewater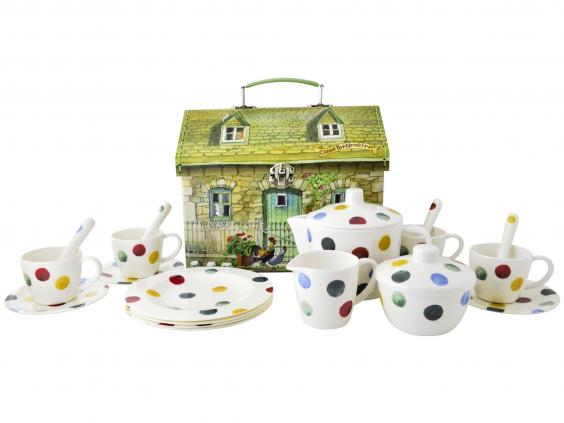 There are cheaper toy tea sets on the market but we're not sure there are nicer ones. This melamine (plastic) set of four cups, four saucers, four spoons, four plates, sugar bowl, milk jug and tea pot comes in a polka dot or heart design and stack beautifully into a very cute carry case. It's designed like an English cottage which, unfortunately, is unlikely to be robust enough to take too much enthusiastic play, though the tea set itself could easily last to be handed on to the next generation.
8. The Tiger Who Came to Tea by Judith Kerr: £5.20, Wordery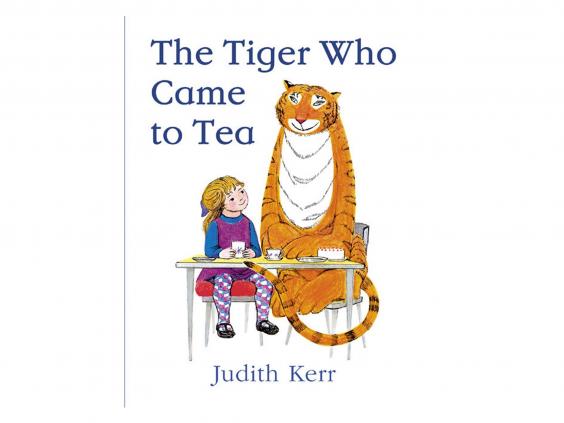 Much loved by all ages, The Tiger Who Came to Tea is the story of what happens when a tiger pops round for tea one day - unless you choose to believe the theories that it's an allegory for the Nazis, or an alcoholic mother. But your kids would probably prefer you kept these thoughts to yourself and just embrace the tiger-ness, which is fabulous. The board book should withstand the repeated reading and paw-ing of your own little tiger. 
9. Le Toy Van Chocolate Gateau: £13, Great Little Trading Co.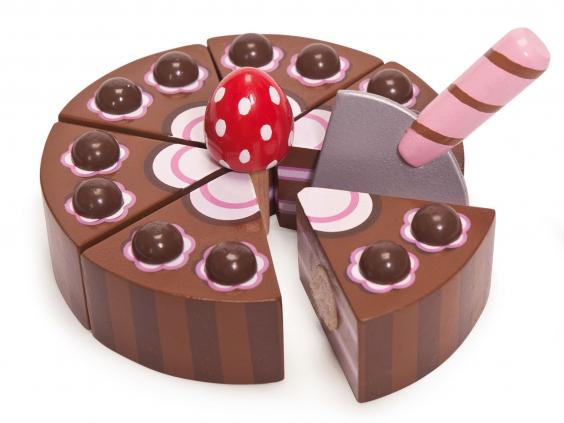 Once they get over the disappointment that this is not a real cake (perhaps turn up with a real cake too?) this toy chocolate cake is a winner. Stuck together with Velcro and coming with a toy cake knife, expect to have to pretend to eat a slice several times over. 
10. Ikea Duktig Play Kitchen: £59, Ikea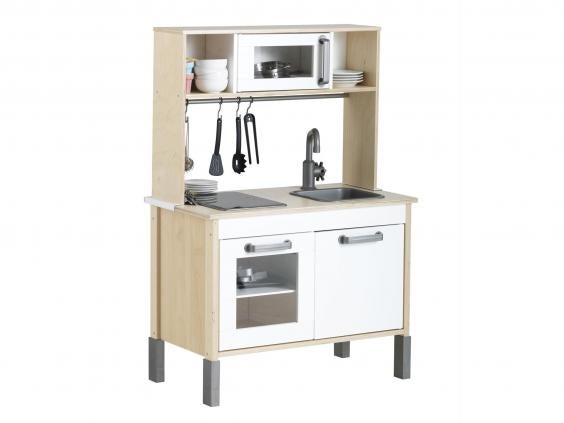 This (self-assembled) Ikea toy kitchen has a conventional oven, a hob, a microwave, a sink, a cupboard and hooks for utensils – all that's missing from a real kitchen are the puddles of spilt milk, sticky piles of banana, stray raisins and pots of glitter and glue you usually dip your sleeve in as you lean over to make a cuppa. It has everything a child could possibly need to make you a special meal – biscuit, broccoli and egg casserole anyone? If you need to save space the much smaller Nybakad Play Kitchen is just £25 and also very nice.
11. Tomy Pop-up Pirate: £9.95, Amazon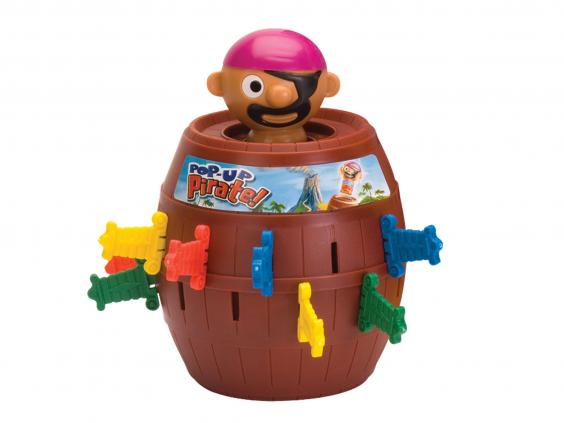 There is something worrying about the gusto with which young children plunge their sword into the barrel of this toy, hoping to be the one to make the pirate jump out. Then again, there's something worrying about the way young children hero worship gangs of thieves on the high seas. Put all these worries aside though and you get an easy, fun game for all ages. 
12. Orchard Toys Rescue Squad Jigsaw Puzzle: £6.50, Amazon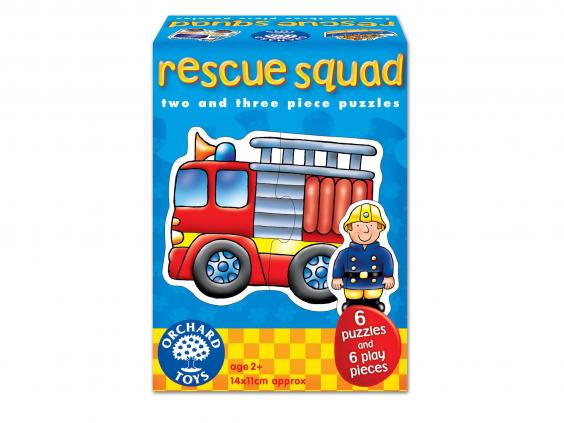 This is an ideal first jigsaw - choose a rescuer and then make their vehicle, it's that simple. But you're not two and the beauty of this set is you can split it up into two or three piece puzzles until they gain puzzle confidence, and the people work as a standalone toy for imaginative play too. 
13. Personalised Peppa Pig: Peppa And Your Child Go Swimming: £14.99, Penwizard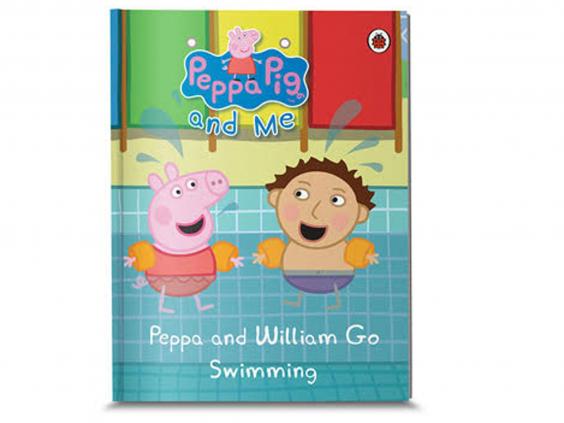 It's hard to improve on the five minute vignettes that make up Peppa Pig. We've been party to conversations about plot and characterisation that have gone on for hours and not had a single child present, but if you really want to blow a two-year-old's mind then make them part of the Peppa Family with a personalised Peppa Pig book. You get to choose skin and hair colour, and accessories such as glasses, to ensure the image of the child is just right. 
Verdict
They call them the Terrible Twos (just wait until they're a threenager) but in terms of buying gifts, this is a hugely gratifying age. Everything is exciting and kids have no concept of cost, so one of the smaller presents will excite them as much as something that costs ten times more. In terms of getting the most use over time then the Ikea Kitchen will likely be played with every day for the next five years, as will the Mini Micro Deluxe Scooter once they get the hang of it. Our best buy however is the John Lewis Baby Doll pushchair – we've never seen a group of toddlers argue more over who gets to play with it.
IndyBest product reviews are unbiased, independent advice you can trust. On some occasions, we earn revenue if you click the links and buy the products, but we never allow this to bias our coverage. The reviews are compiled through a mix of expert opinion and real-world testing
Reuse content