If you suffer from neck or shoulder pain, or you just can't get comfortable in bed, it could well be down to your pillow. But finding the ideal balance of softness and support in a new pillow isn't easy, with contributory factors including whether you're a side, front or back sleeper, as well as your body shape and size. It's also down to personal preference.
Remember that even the best pillows won't last you longer than a few years, eventually failing to give you the support you need, as well as potentially becoming unhygienic. If your pillow is discoloured or you regularly wake up with neck ache or a blocked nose, it's almost certainly time to go pillow shopping. 
According to the Sleep Council, a good pillow should hold your head in the correct alignment – that is, in the same relation to your shoulders and spine as if you were standing upright with the correct posture – and be tucked well into the neck and shoulder to support your head fully. 
Side sleepers, remember you'll need more support and possibly even two pillows, while front and back sleepers may benefit from one soft pillow that's on the thinner side. Ideally, try before you buy.
1. Debenhams Feels Like Down: £45, Amazon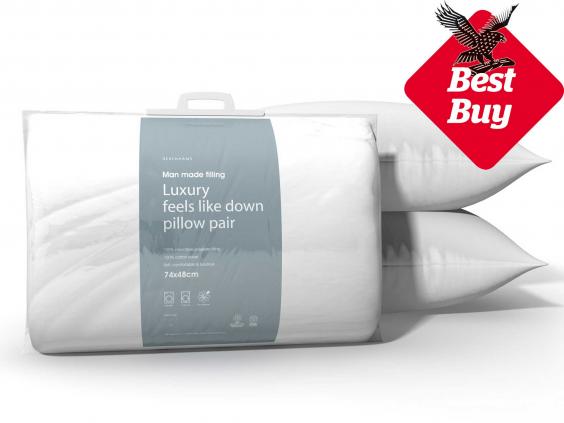 The cloud-like, bouncy filling here is almost (but not quite) indistinguishable from those made with far more expensive down. With 280 thread count cotton covers (good sheets range from 200-800) the outside feels as luxurious as the filling, and they're sold as a pair, meaning you won't have to argue over them. They're hypoallergenic, too.
2. John Lewis Canadian Goose Down Pillow: £150, John Lewis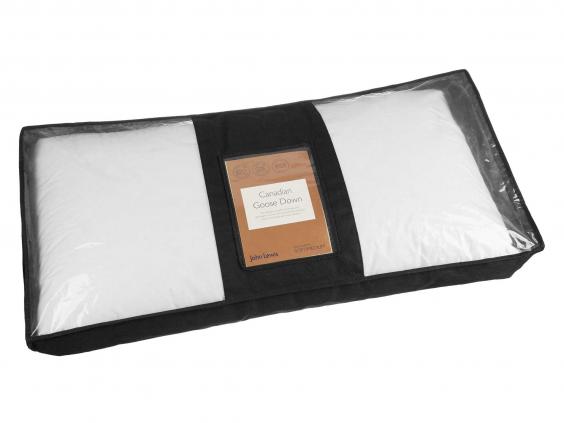 We defy anyone to find a softer, more sumptuous pillow than this. Yes, it costs a bomb, but everything about it – including its shape, stitching and springiness – spells quality and its comfort reaches a whole new scale, as well as being available in soft to medium or medium to firm. It comes with a five-year guarantee.
3. Tempur Cloud Pillow: £85, John Lewis
Memory foam pillows are the marmite of the pillow world, but if you are a fan, this high-quality, hypoallergenic pillow knocks the socks off most memory-foam equivalents in terms of comfort and durability. Exceptionally malleable, without compromising on support, it also responds to body temperature and the natural curvature of the neck and head. 
4. Tielle Rosewood Goose Feather and Down Pillow: from £80, Tielle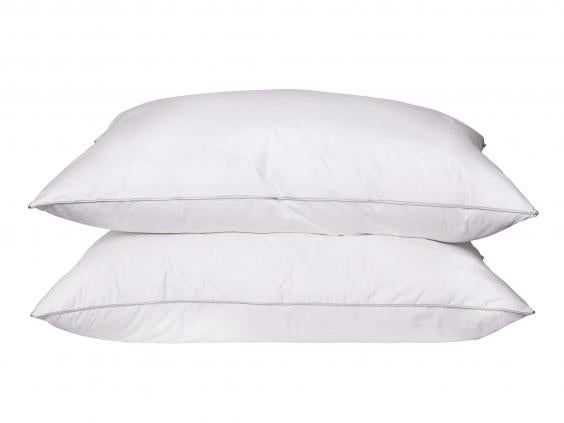 Containing 70 per cent goose feather and 30 per cent goose down, this pillow feels soft and mouldable, but with decent firmness for neck and head support. In fact, we think this plush pillow is the perfect height for sending you straight to the land of nod, and it keeps its shape well too.
5. Lidl Microfibre Pillow: £4, Lidl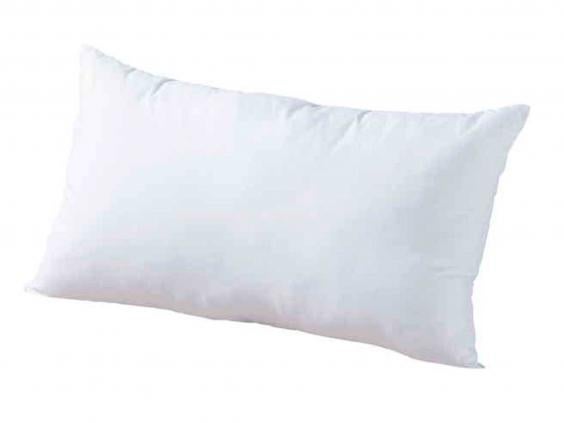 Budget pillows are prone to lumps and static electricity and they often lack bounce. So at under a fiver, we weren't too hopeful about Lidl's microfibre offering. Yet it is soft, smooth to the touch and generously stuffed. The only downside is it probably won't last you more than a year and you'll need two if you like extra support.
6. The White Company Soft and Light Breathable Pillow: from £35, The White Company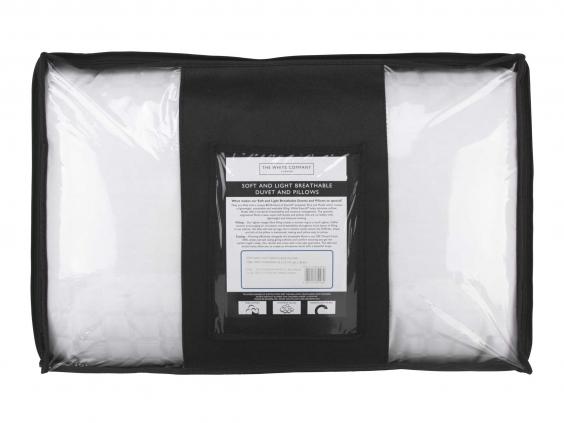 Bedding products from the White Company are among the best at making you feel instantly sleepy and this pillow is no exception. It's plump, springy and soft, with lots of airflow to avoid a sweaty head, even in summer. Good for those who like a bit of bulk to their pillow, and great value for a manmade piece.
7. The Good Sleep Expert Slim Pillow: £20, Amazon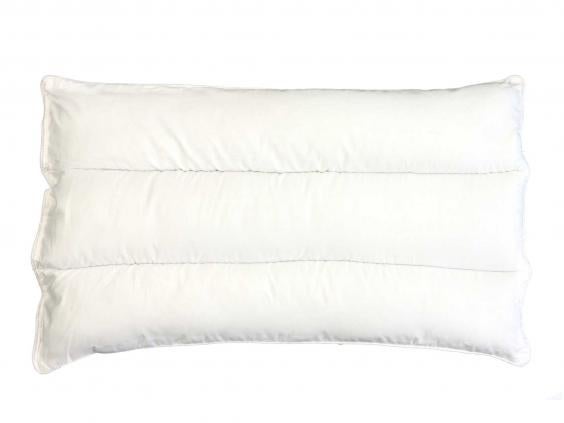 Sleep expert and physiotherapist Sammy Margo launched this pillow range specifically to suit different sleeping positions and body sizes. We think her slimline option is great for front and back sleepers who get neck ache from plumper pillows, as well as younger kids or anyone on the smaller, lighter side. It's also good as a topper if you find your existing pillow not quite elevated enough.
8. Marks & Spencer Reversible Pillow: £35, Marks & Spencer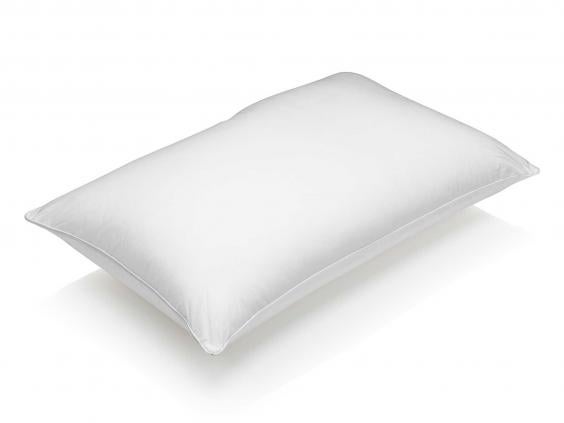 Great for couples who have different preferences of firmness for their pillows – and manage to regularly muddle them up in bed – this unique pillow has one side made of firm memory foam and the other from squashy microfibre. It's on the thick side, but very comfy.
9. Soak and Sleep Hungarian Goose Down Pillow: £58, Soak & Sleep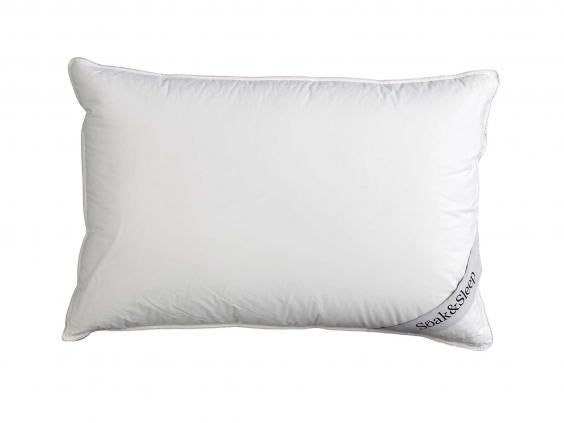 Sumptuous and squishy Hungarian goose down pillows don't come cheap, but this one is much better value than most and if you like the marshmallow feeling, it's well worth the investment. Choose from soft medium (best for front and back sleepers) or medium firm option (for side sleepers). Even the piping is swish.
10. Sound Asleep Pillow: £11, Amazon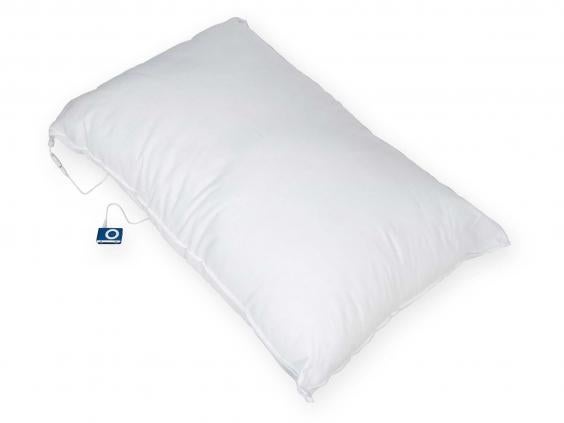 You plug your mobile device into this high-tech pillow and hey presto, music plays from deep inside. It's not the most supportive or luxurious of pillows, and you'll need to be sure to choose restful melodies if you're using it to help you nod off, but it's certainly more than a mere gimmick and will particularly appeal to teenagers.
11. Dunlopillo Latex Serenity Pillow: £55, John Lewis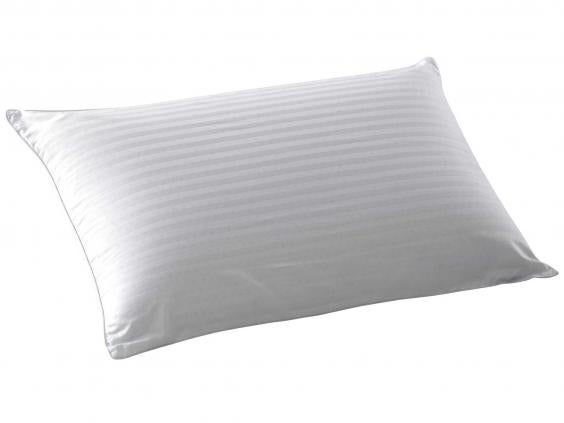 Neck and back pain sufferers, rejoice. This orthopaedic pillow is a bit like memory foam, but without the yield or smell, and offers excellent support. Many side sleepers love it too, although it's heavy and pretty solid so be sure to test it out first if possible.
12. DreamGenii Maternity Support Pillow: £35, Amazon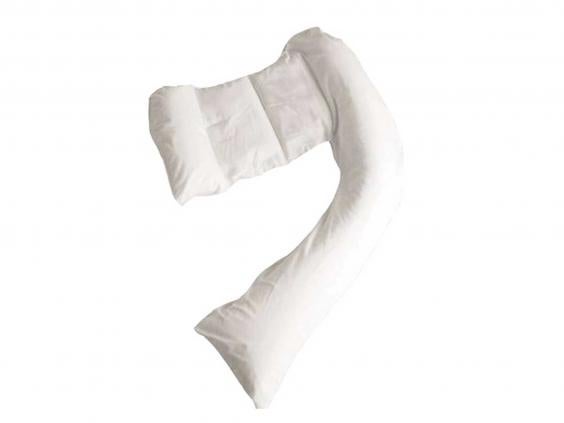 Pregnant women rave about this pillow. It's soft yet supportive, big yet versatile, and could be the difference between a good night's sleep and no sleep at all. In short, it provides support for your bump when lying on your side, as well as some relief for hip pain, and it stops you rolling over.
13. The Fine Bedding Company Boutique Silk Pillow: £30, Amazon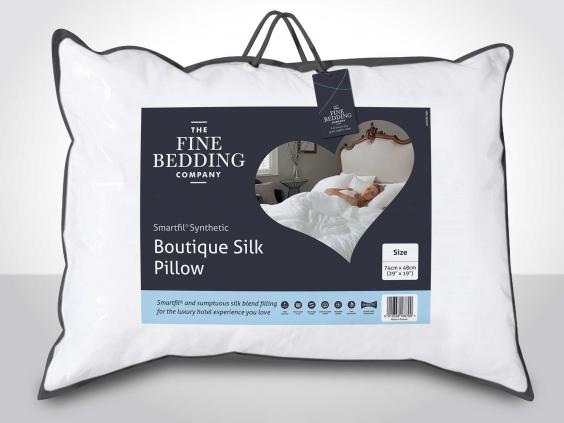 Made from 10 per cent silk and 90 per cent microfibre, this indulgent pillow is the crème de la crème of The Fine Bedding Company's synthetic bedding. We found it very supportive, retaining its shape even after washing, and particularly good for people with allergies. 
14. Hypnos Wool Pillow: £60, Lombok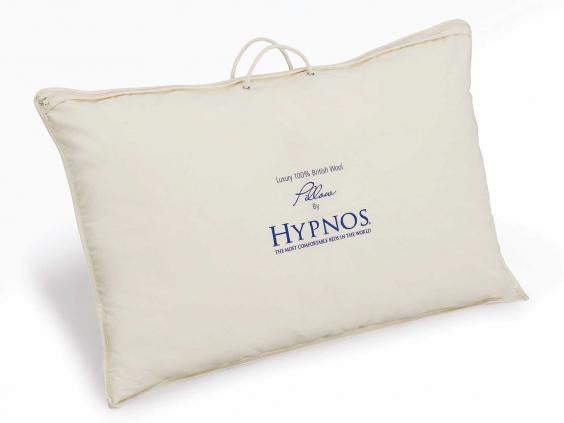 Wool pillows are a godsend for allergy sufferers. They're also supremely comfortable. You can personalise this one to your preferred level of comfort by adding or removing wool. We found it remains cool throughout the night – a joy for anyone who gets hot while sleeping. The cover is washable.
15. Beaumont & Brown Duck Down Pillow: £69, Beaumont & Brown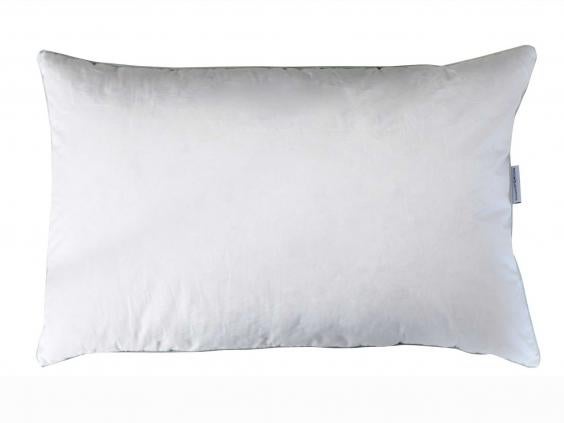 With its piped edging, 230 thread count cover and soft filling, everything about this soft duck down pillow spells luxury. Made in the UK and containing nothing but pure white, sustainably sourced duck down, we think it works particularly well as a second pillow for people who like support coupled with softness. 
Verdict
The Debenhams Feels Like Down is a stand-out pillow for the price, but if you have deeper pockets, the John Lewis Canadian Goose Down Pillow takes sleep to whole new levels.
IndyBest product reviews are unbiased, independent advice you can trust. On some occasions, we earn revenue if you click the links and buy the products, but we never allow this to bias our coverage. The reviews are compiled through a mix of expert opinion and real-world testing
Reuse content