As well as being more delicate, a child's skin is lacking melatonin and is more vulnerable to UV rays. It also tends to be exposed to the sun around two to three more times than adults. But despite children's need for extra protection in the sun, many sun creams aren't really suitable for children – either they irritate young skin or they aren't high enough in SPF. The NHS recommends children wear at least factor 15 (though all on our list are higher) and products with a four or five star UVA-rating. Our round-up includes sun protection products that are specially formulated for children and babies. Without fail, they have excellent protection and feel nice on the skin, too.
1. Protect Kids Lotion 50: £3.50, asda.com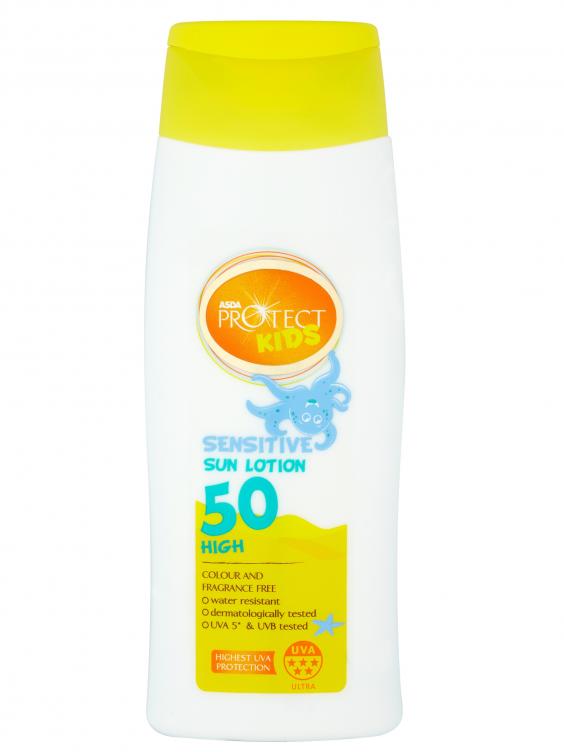 This is great value and absorbs into young skin easily and quickly, unlike many kids' sun creams that leave them with white streaks and you wondering how on earth it will ever get rubbed in. It doesn't stain clothing, it washes off easily enough at bath time and kids will like the fruity smell.
2. Green People Organic Children Sun Lotion 30: £16.95, greenpeople.co.uk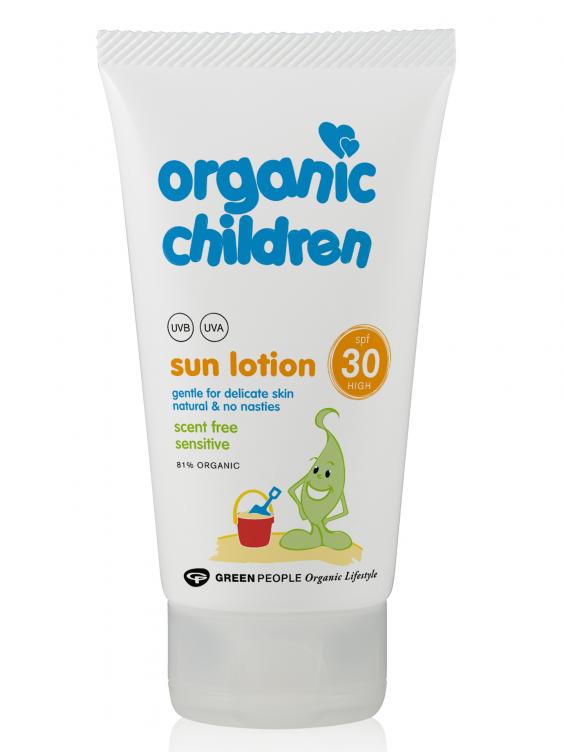 You get only paraben free ingrdients in this award-winning lotion, making it our best buy for mums who prefer all-natural sun creams. Also in its favour is that it isn't sticky (and nice and easy to get off your own hands). The lid's a bit tricky so just make sure it clicks when you close it, or else you might get a nasty surprise in your bag.
3. Solait Kids Lotion Mini 50: £1.99, superdrug.com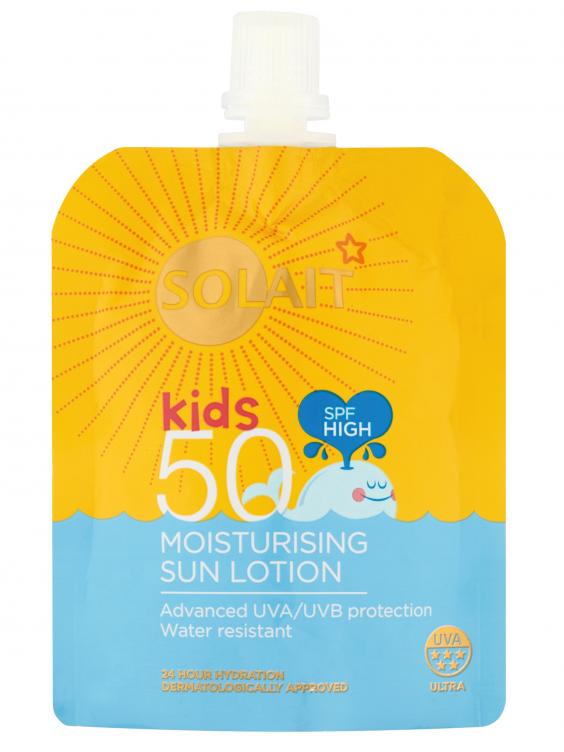 This mini pouch is great if you don't want a heavy load when you're out and about. It's easy to apply, although a few kids mentioned they didn't like the scent. We like the roll-on version, too.
4. Ladival Sun Protection Kids 50: £10, boots.com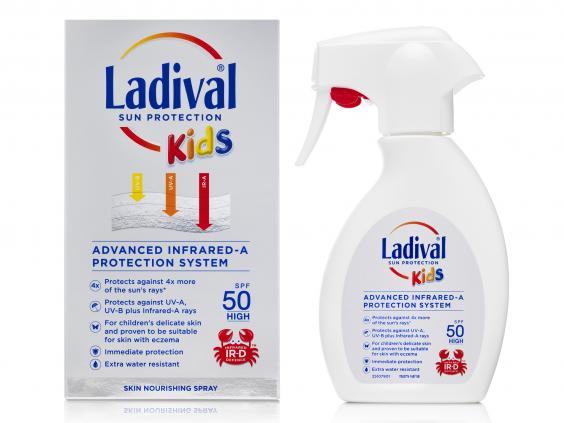 Certified by the Skin Health Alliance and new to the UK this year, this one is fabulous if your children have sensitive and eczema-prone skin, or if they suffer from sun allergy and prickly heat. It comes as a lotion or spray, doesn't smell and isn't sticky or greasy.
5. Soltan Kids Dry Touch Spray 50: £6, boots.com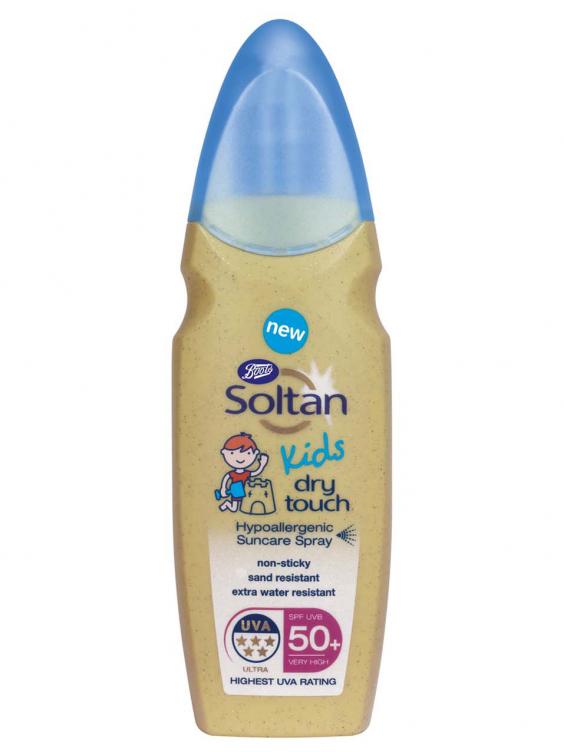 This can leave young skin slightly sticky immediately after application, but give it a minute and you'll find it's totally dry, making it brilliant for beach holidays where sand can stick to sun-creamed skin. It's got good water resistance and it doesn't leave a white sheen on the skin.
6. Clarins Suncare Milk for Children 50: £19.50, clarins.co.uk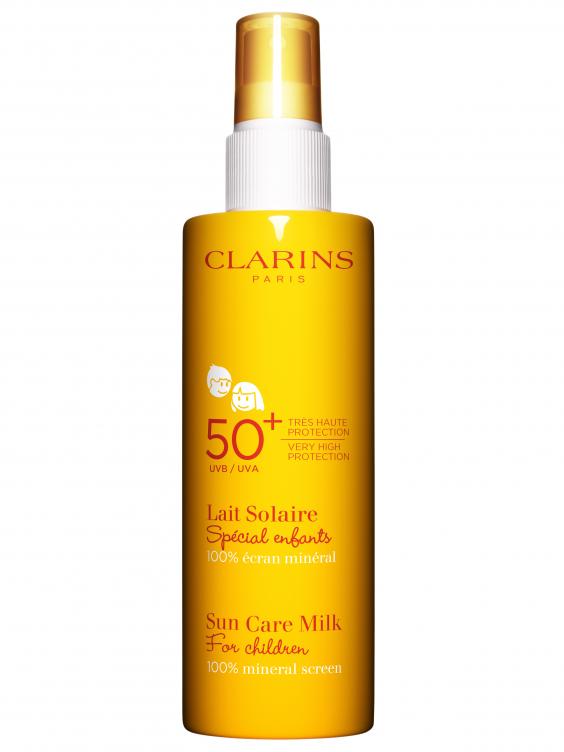 This costs a lot, but is our top recommendation if you have pale-skinned kids and are going somewhere really hot this summer. It's lightweight, moisturising and never greasy. It is genuinely waterproof and lasted well on the kids we tested even when they were in and out of water. It's lightly perfumed, but not overpowering.
7. Calypso Kids Sun Lotion: £8.99, amazon.co.uk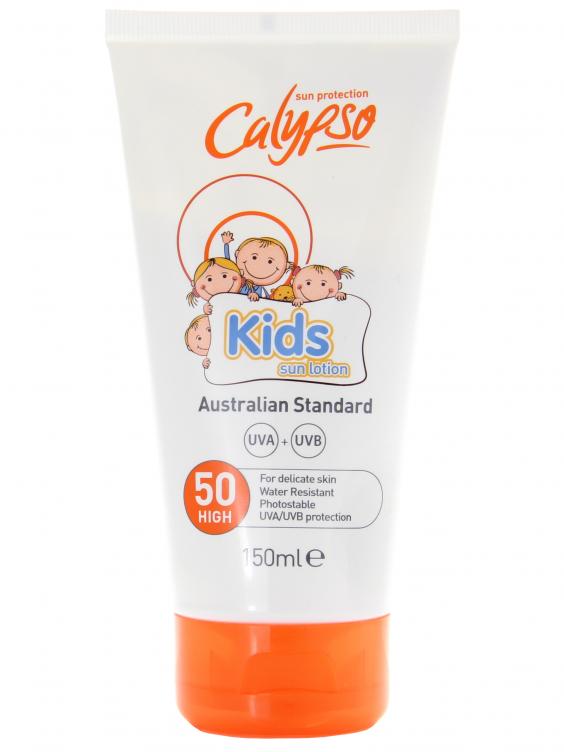 Here's another great option for children who moan and groan when it comes to having sun cream put on, and for parents who are prone to forgetting to reapply. Provided you put this paraben-free, non-greasy lotion on quarter-of-an-hour before leaving, your cherubs will be protected for the whole day, even if they go in water.
8. Nivea Sun Kids Swim & Play Sun Lotion 50: £7.50, waitrose.com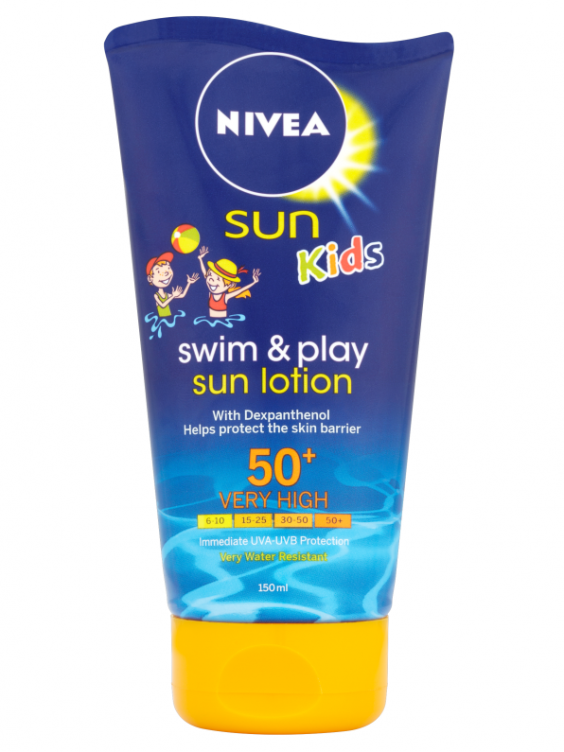 No sheen is left on the skin with this sun cream, although it doesn't absorb into the skin quite as quickly or easily as others, so be prepared to do a bit of extra rubbing in. Once you've done that, though, you can rest assured that it will do its job well and the handy tube is widely available and easy to carry around.
9. UltraSun Sun Cream Family 30: £45.50 for 400ml, qvcuk.com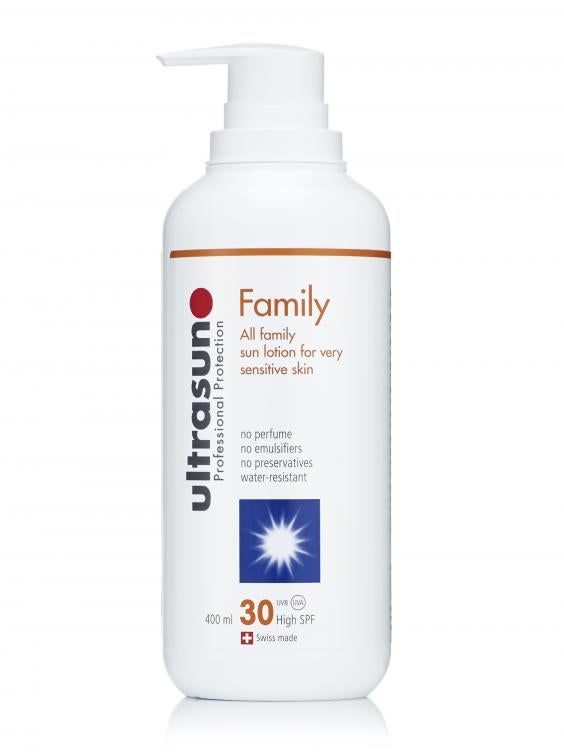 This water resistant, non-greasy lotion is a good one for once-a-day application for all the family, even those that have sensitive skin and are prone to prickly heat, although do remember that sweating, showering and towel drying can mean it comes off quicker. There are no nasties in this – oils, emulsifiers and perfumes – but we wish the pump produced larger quantities.
10. Avon Sun+ Kids Multivitamin Sun Cream 50: £5, avonshop.co.uk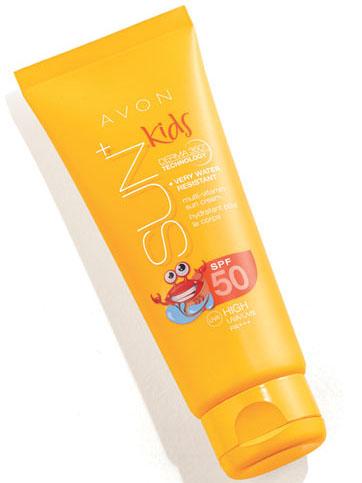 This is quite thick, with a strong smell, but it's a sweet aroma that kids seem to really like and the cream absorbs quickly and isn't sticky. Although the tube is on the small side, you don't need much, which means you get a lot of bang for your buck.
Verdict:
Clarins Suncare Milk is a godsend for pale-skinned kids in hot climates, while Calypso Kids Sun Lotion is our favourite once-a-day cream.
IndyBest product reviews are unbiased, independent advice you can trust. On some occasions, we earn revenue if you click the links and buy the products, but we never allow this to bias our coverage. The reviews are compiled through a mix of expert opinion and real-world testing
Reuse content